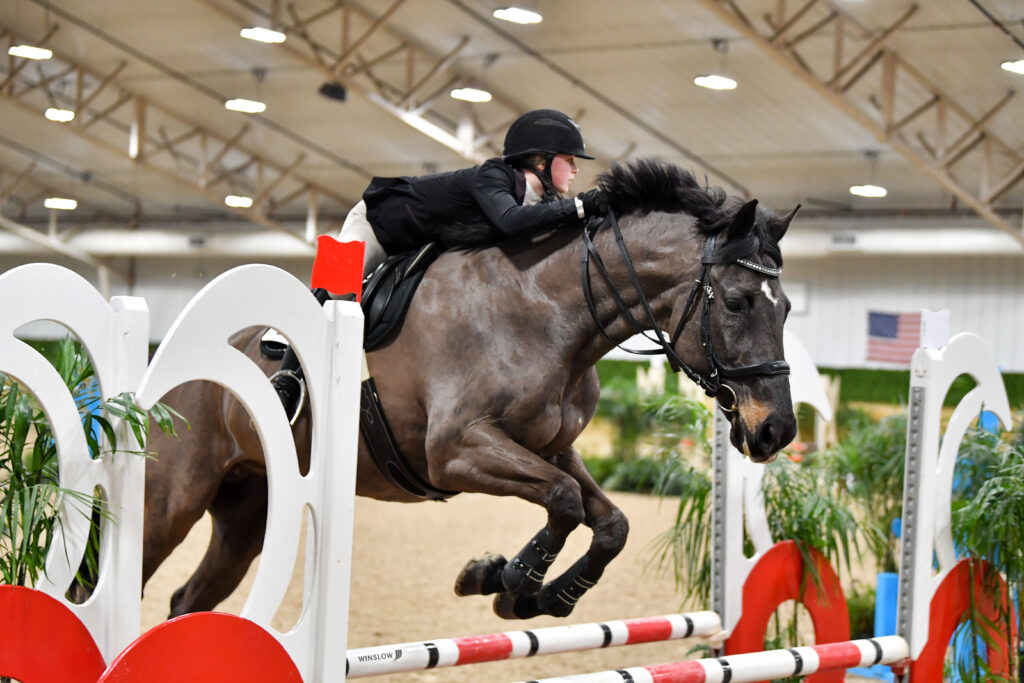 This week's Sunday Spotlight shines on a very special senior gelding. At twenty-seven years young, the beloved Brazilian Warmblood Rio or Lanciano as he is known in the show ring,  continues to compete. Just this past week, Rio proudly carried twelve-year-old Amanda Huard to top ribbons at WEC. We caught up with Rio's owner, Michelle Friedman of Dragonfly Farm in Northville, Michigan, to chat about her unique horse and the remarkable story of reuniting with a previous rider, twenty-three years later.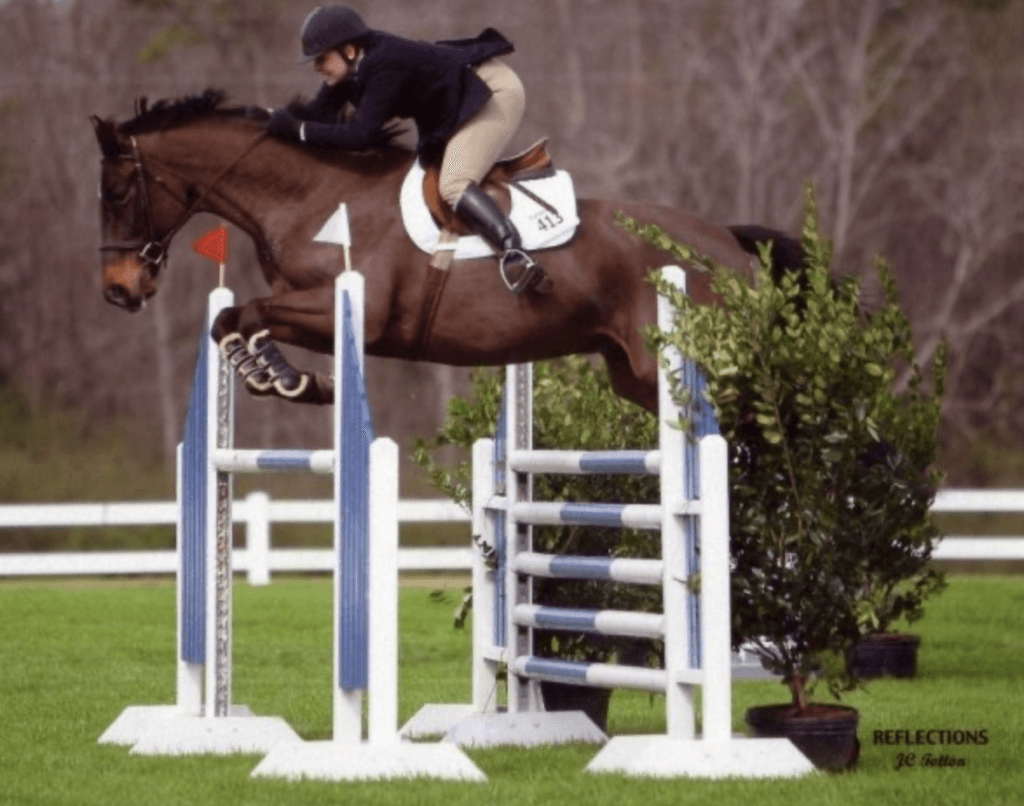 WEC: How did you meet Rio?
Michelle: I've owned him since he was five and he is now twenty-seven. Rio came to Wilhelm Genn's as a sale horse many years ago. Willhelm sold him to Cindy Phibbs, who only rode him for one season. I would travel to Cindy's barn to ride with her, which is where my dad completely fell in love with him. My dad and I ended up purchasing him and we brought him back to ride and show with Wilhelm. We've been showing ever since! We did try to retire him, but he just didn't want to. We gave him a pony to be buddies with, pulled his shoes and turned him out… but he didn't want anything to do with it!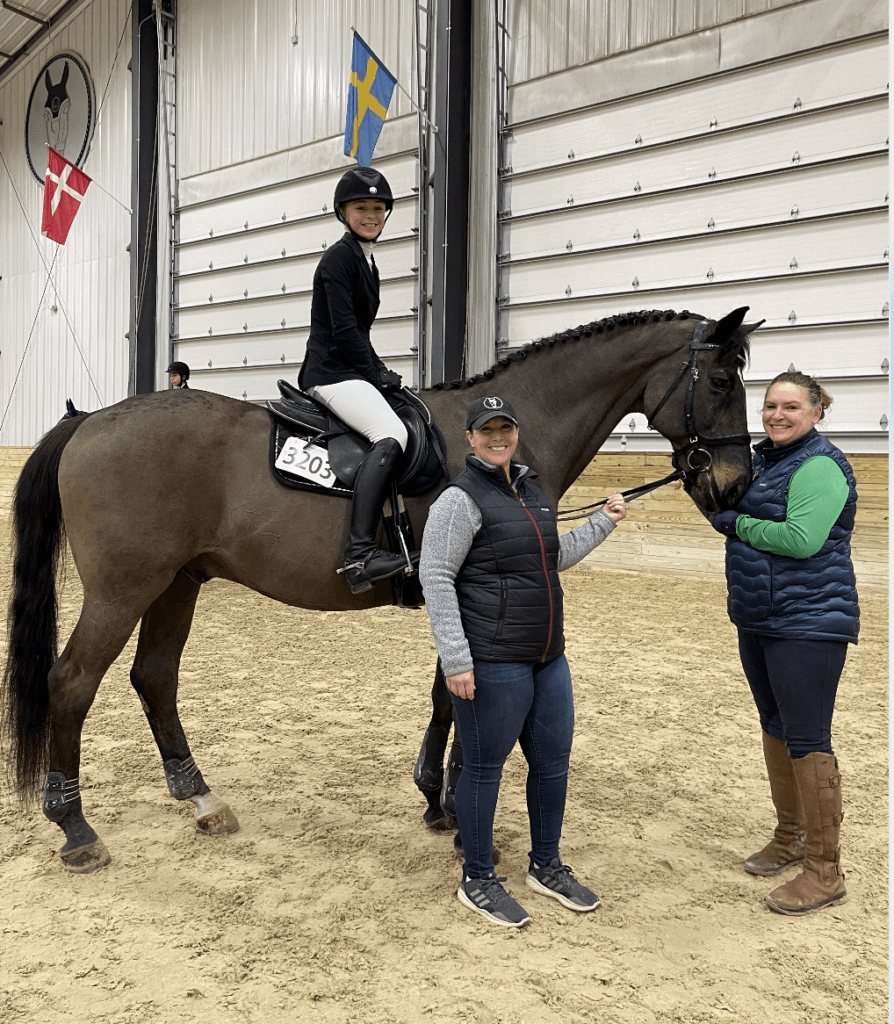 WEC: What is his personality like?
Michelle: I've gotten to know him very well over the many years that we have been together. He is a happy horse. Every day he comes out happy and is such a good boy. He has never been grumpy! He is perfect for every rider, every vet and the farrier, too! Everyone comments on how nice he is to be around. I don't think he has ever had a bad day. Any mistake during a round is always the rider's fault, he is so genuine and kind and an all-around good dude!
People don't forget him. Everyone remembers what a good-hearted boy he is. Erin Hughes rode Rio as a four-year-old at Wilhelm's before I purchased him. She spotted him at WEC last week and asked "What is this horse's name?" Twenty-three years later and she recognized him at first glance! We took a photo together – it was such a special reunion!
WEC: What are his career highlights?
Michelle: We were very competitive in the High Amateur jumper classes and we rode at the Grand Prix level. I could guarantee walking away with a check at every horse show. He won so much and was so reliable. As a young jumper, Cindy praised him for having the best parts of a Thoroughbred and the best parts of a Warmblood all wrapped into one horse.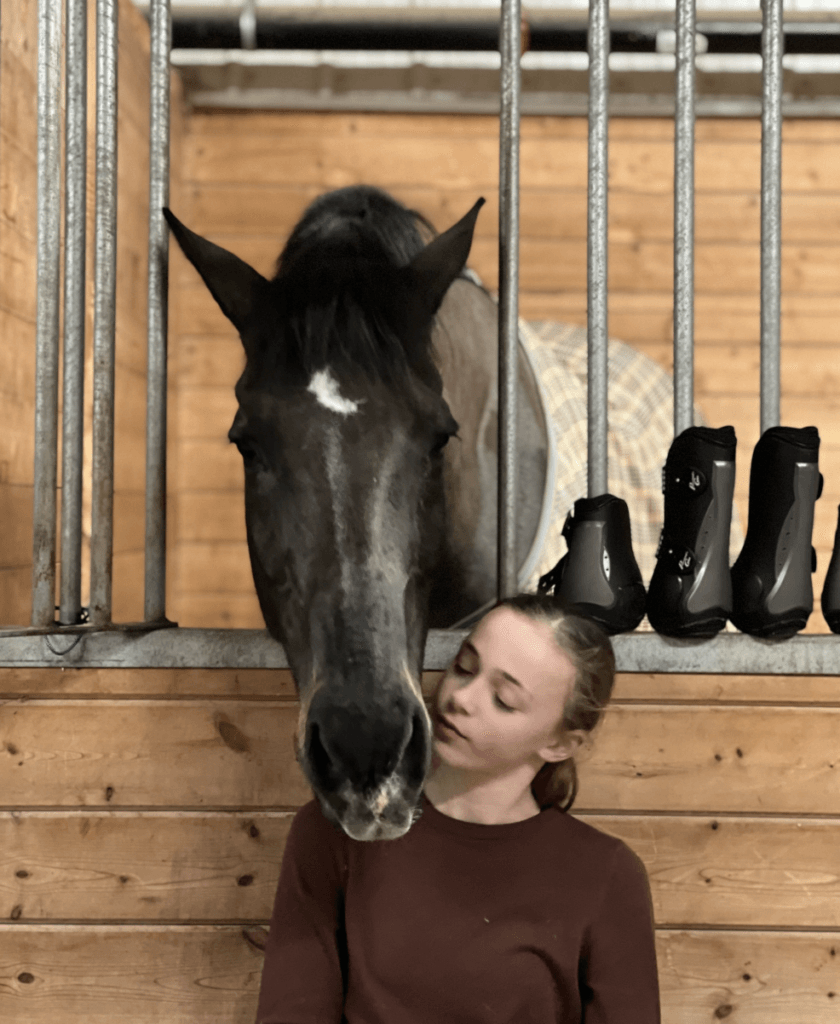 WEC: What is Rio doing now?
Michelle: The last few years he has been semi-retired. We keep him in shape at home and we go to shows here-and-there. Amanda, his current rider, unfortunately, lost her pony last year and needed a horse to ride. He stepped up for her and has been competing in the 2'6" with no problem. He thought he was showing in speed rounds all week, we couldn't slow him down!
WEC: What has been the key to his longevity in the show ring?
Michelle: Showjumping makes him so happy. He wants to do it. I make sure we keep him in good spirits and happy. Aside from that, I've kept him under close watch. He has a great farrier and wonderful vets.
Thank you for sharing his story Michelle, we wish you and Rio many more happy years together!