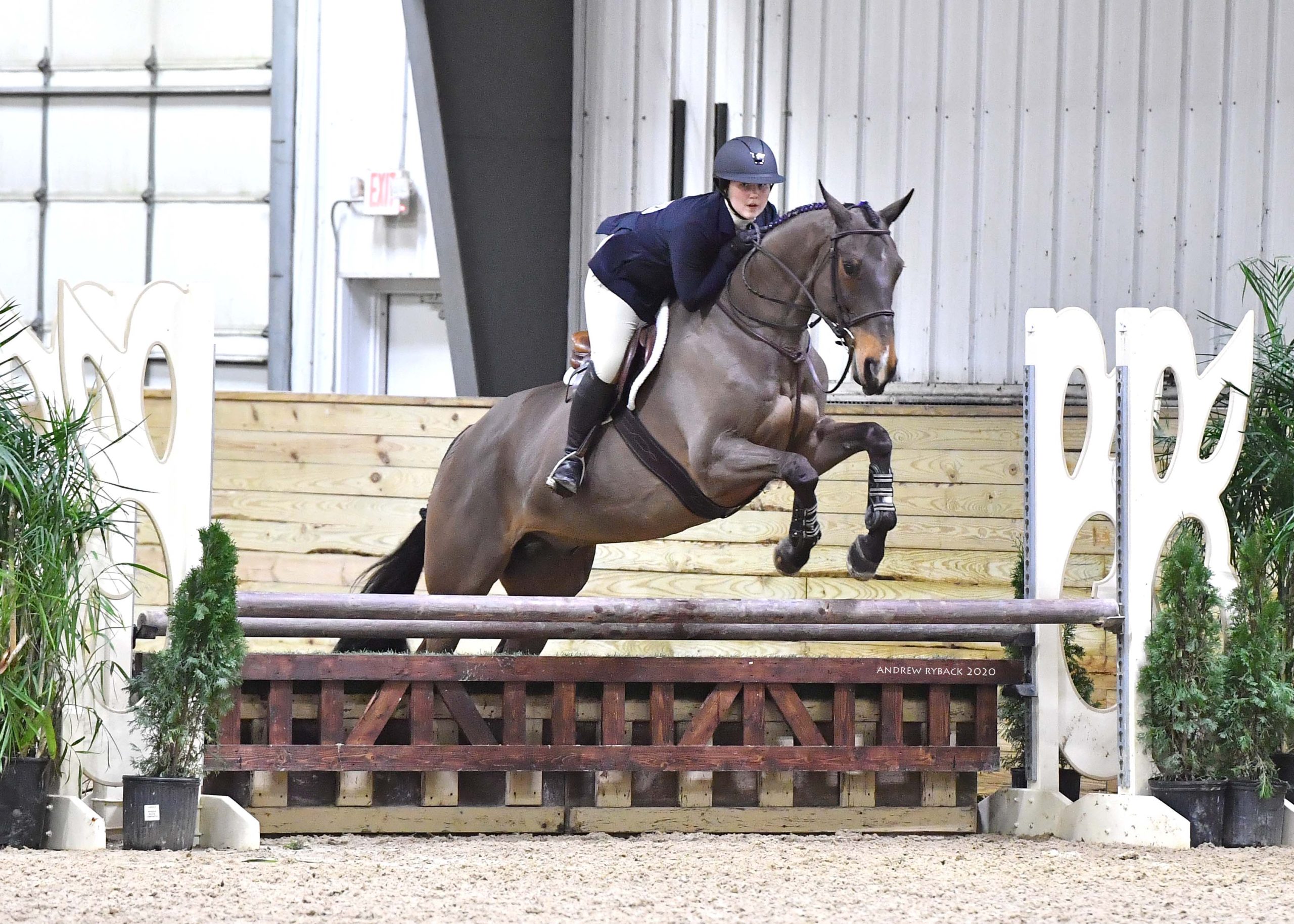 This week's Sunday Spotlight falls on the daughter of Columbus-based trainer Sarah Ash, Charlotte Oulanoff. Charlotte, a seventeen year old junior at New Albany High School, has a broad spectrum of interests including art and dog agility with her Corgi. However horses are most prominent in her life. Her passion for both the sport and the animal runs deep and she couldn't imagine a life without riding. Charlotte has found great success this Winter at World Equestrian Center int he Children's Hunters and Equitation with her beloved horse, Inspired. This week Charlotte took a few minutes to chat with us about growing up with horses and her love for each horse she has owned.
WEC: How did you get into riding?
Charlotte: I don't think I've ever not been with horses. My mom, Sarah Ash, is a trainer. I've always loved to be around horses, so it wasn't long before I was riding. I was probably four or five years old when I first sat on a horse. I maybe did leadline on ponies, but I really got right into riding horses.
I did a lot of walk/trot and crossrails early on. That was my favorite thing to do. My favorite horse was named Codebreaker, or Cody. He was the king. He did everything. He was the sweetest boy. He was the first horse that I really ever rode and he really taught me everything. He was the first one I cantered, the first one I jumped, the first one I did the 2′ on. He continued on to be a wonderful lesson horse after I rode him. A lot of kids learned to ride on him. He was an old soul. He was one in a million.
WEC: Tell us about some other horses that you've had.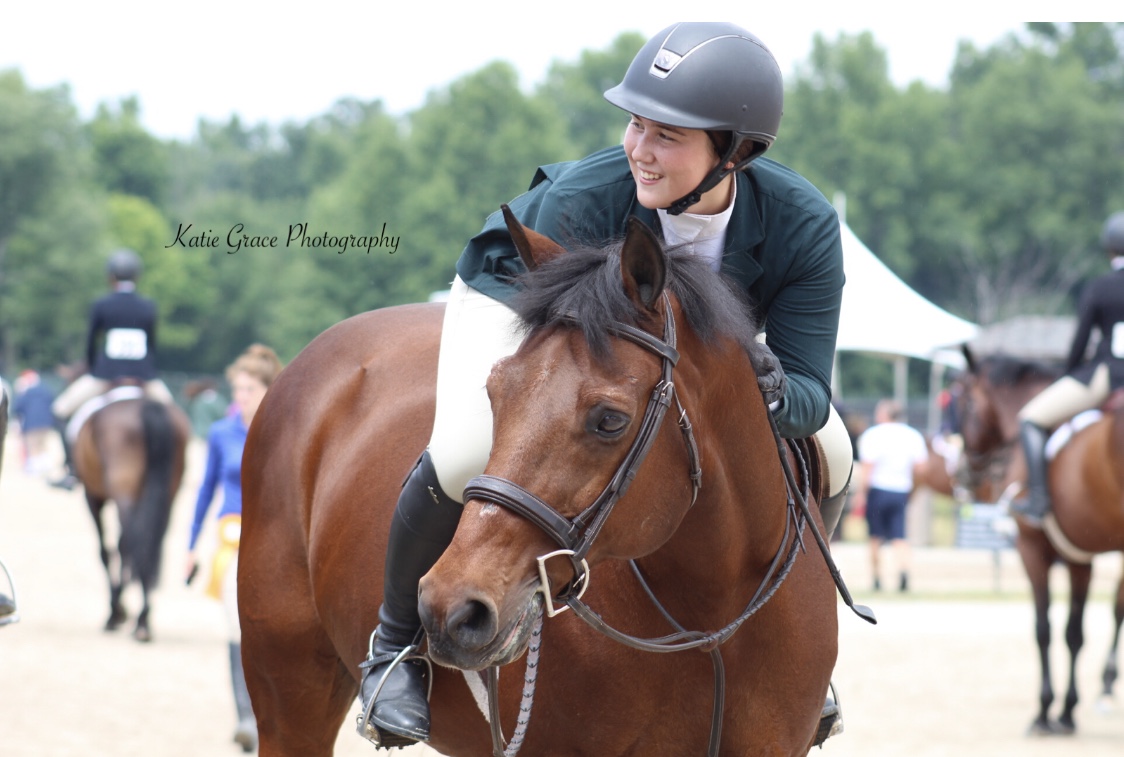 Charlotte: I had a horse named Copperfield who is a Fox Meadow Farm horse. He's the sweetest boy. He's kind of quirky but I like that about him. He took me through my 2'6″ years. He was a star, I love him so much.
I also had this big Clydesdale named Norman. He was an amazing horse. He took me around my first ever Jumpers course and helped me build so much courage because of his gentle and forgiving nature.
WEC: Tell us about the horse you have now.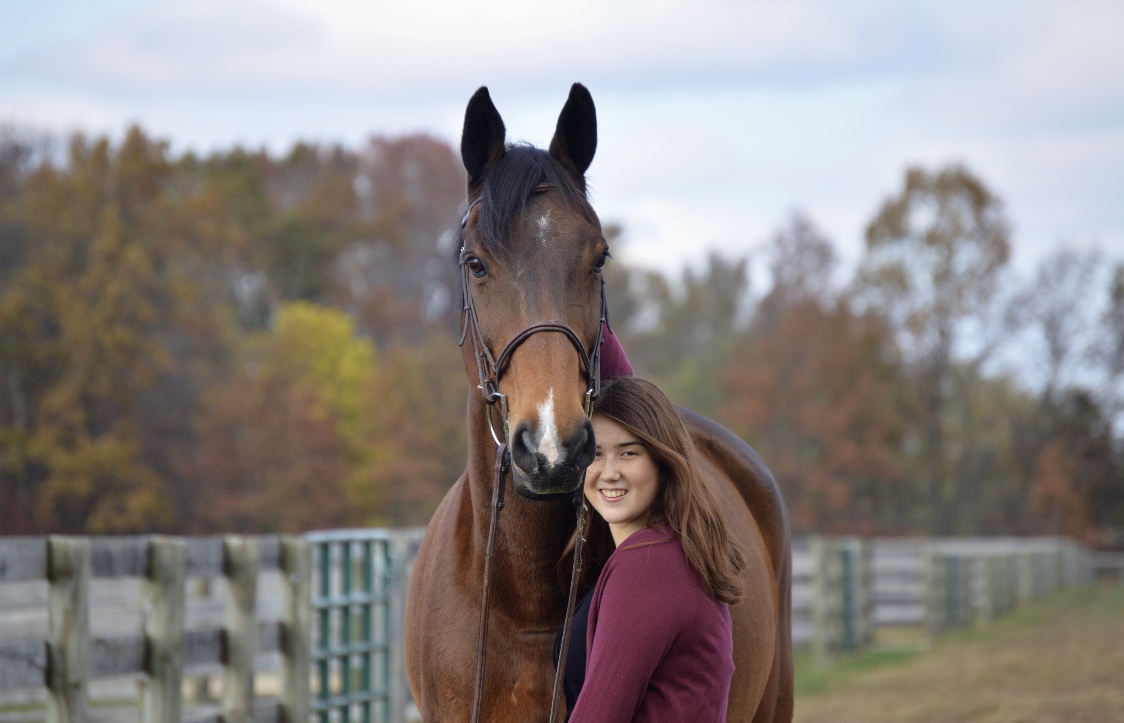 Charlotte: His name is Inspired, or Tristan in the barn. He is the sweetest boy, I love him very much. I've only owned him for about a year and a half but he's been at our barn for a very long time. We bought him from some friends who have been riding with my mom for about thirteen years. I always loved him and now he's my horse, which is wonderful. He's a gentle giant. He loves little babies. He's met a couple of our friend's grandchildren and loves them. He loves puppies, espically my Corgi…bur my Corgi doesn't love him.
When I first got him I did two shows at 2'6″, then moved up to the 3′ in December of 2018. We did a couple of shows at that level, then did the 3'3″ a little bit and he was wonderful for it. He was a great horse to begin my Junior years on. I do him more in the 3′ now because he's a little older, but he's a star and saves me every once in a while.
WEC: Tell us a memorable experience you've had with Inspired.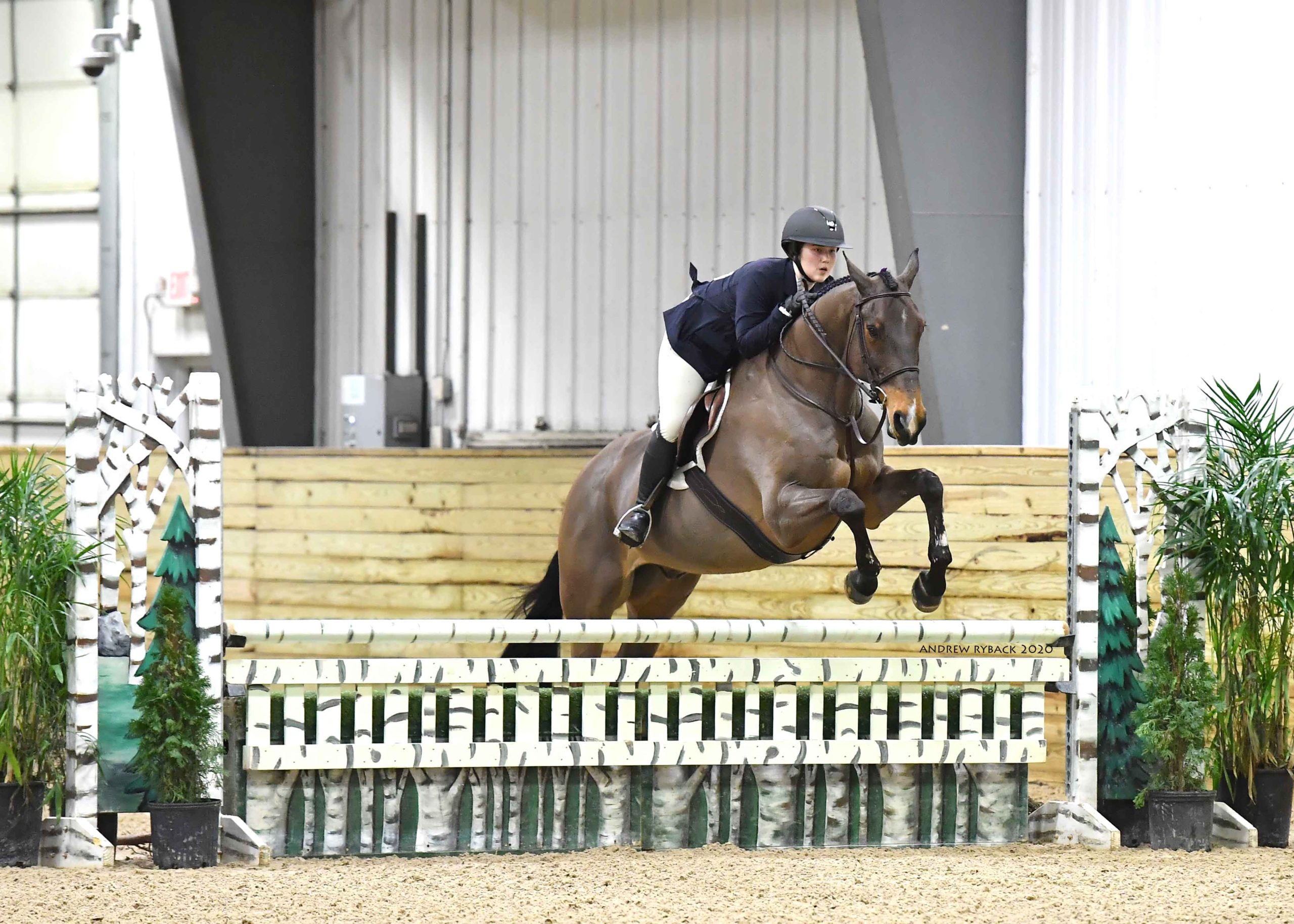 Charlotte: Last weekend at World Equestrian Center we had a really nice show. We were Reserve Champion in both the Children's Equitation and Children's Hunters. That was really a great day for both of us. Every show I do with him is another great memory to have with him.
WEC: Do you have any hobbies outside of riding?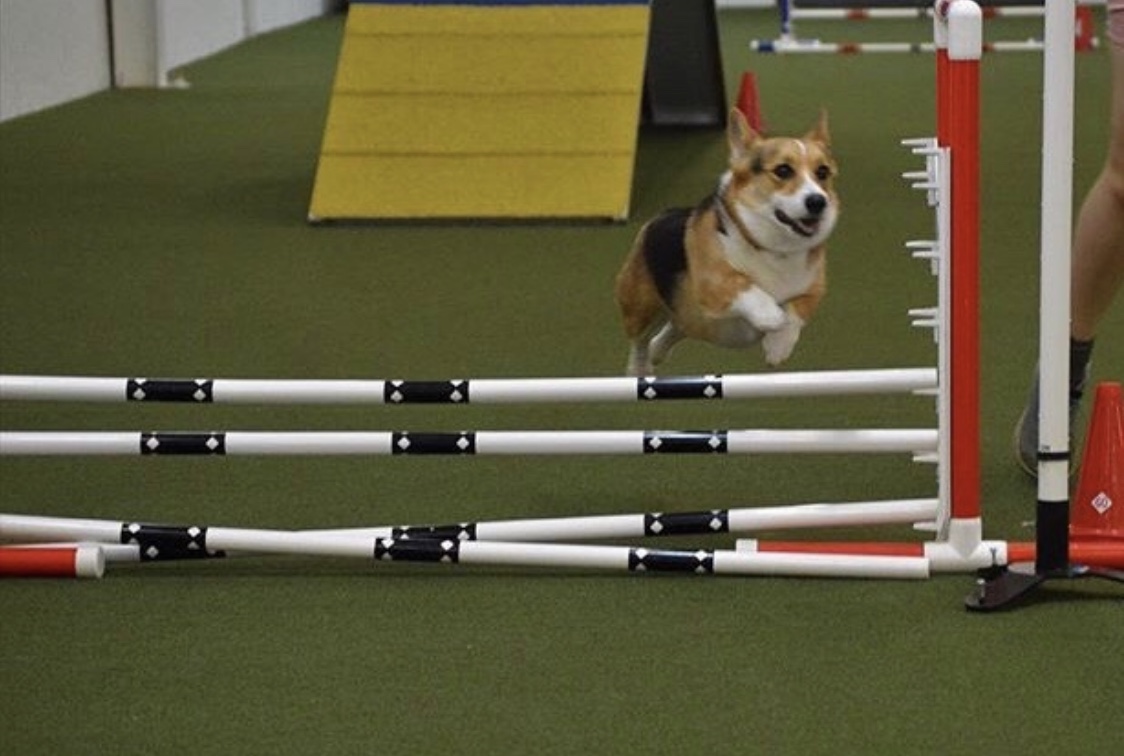 Charlotte: Along with my riding, I like to compete with my dogs in agility. My Corgi Ricky Bobby is actually an agility star. Not too many Corgis do it, but he loves to do it. I also have a Border Collie named Willow who does a little bit of agility. She's not the best at it, she gets a little distracted and is slightly overweight. They both really love to do it, though.
I also teach at an art studio in New Albany, which I love. I mostly like to do charcoal portraits. I love to do horses' faces and parts of their faces, that's mostly what you'll find me doing.
WEC: Do you plan on riding in college?
Charlotte: I would love to ride in college. I'm not sure if I would want to ride on a team or stay riding with my mom and my other trainer Michaella Gerlacher. I'd like to stay close to home, Ohio State University would be a wonderful school to get into.
WEC: Do you have any long-term riding goal?
Charlotte: I definitely want to stay riding for the rest of my life. I would like to become a trainer like my mom or a professional like Michaella. I think that would be really fun.
I'm so thankful for all of the opportunities I've been given. I'm also thankful for my family and friends that surround me because they're all so positive and I really owe a lot of my riding career to all of them. I'm so lucky to have such an amazing True Course/Duncan Run barn family and I'm thankful every day for the life that I have.