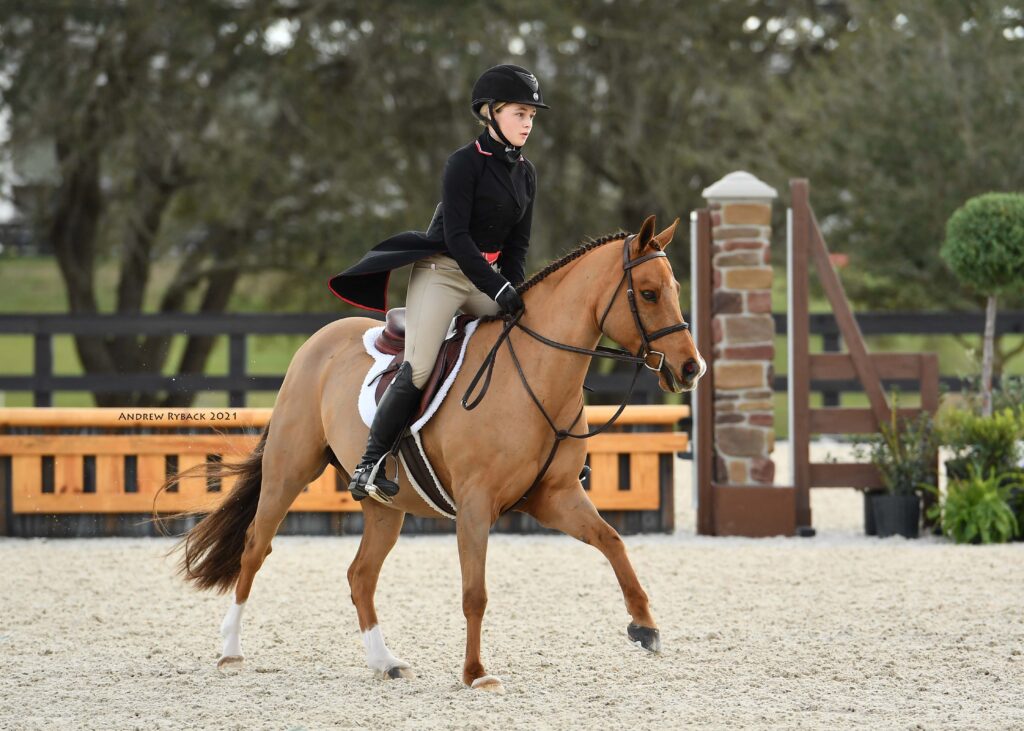 This week's Sunday Spotlight shines on Chloe Shea of Louisville, Kentucky. Chloe loves to spend time with her four horses and compete at horse shows. She is seventeen years old and trains with Dana Duke at Brigadoon Farm in Simpsonville, Kentucky. Chloe is a junior in high school and has plans to ride throughout college, potentially joining an equestrian team. Read Chloe's full interview with WEC to learn more about this talented young rider.
How did you get into riding?
I started riding saddle seat and I showed Saddlebreds when I was five or six. The barn that I was riding at moved, so I took a break for a few years. When I got back into riding, I started doing the hunter/jumpers. I wasn't showing yet, but I knew that I was getting competitive. I wanted to find another barn where I could improve my riding and get to show. I found Brigadoon, it is close to my house and just a great barn. I've been riding there for six or seven years now. I've been riding for most of my life, but I'm not sure how I got started. My parents had tickets to the Rolex Kentucky three-day event when I was little, and I remember going with them and being in awe of everything.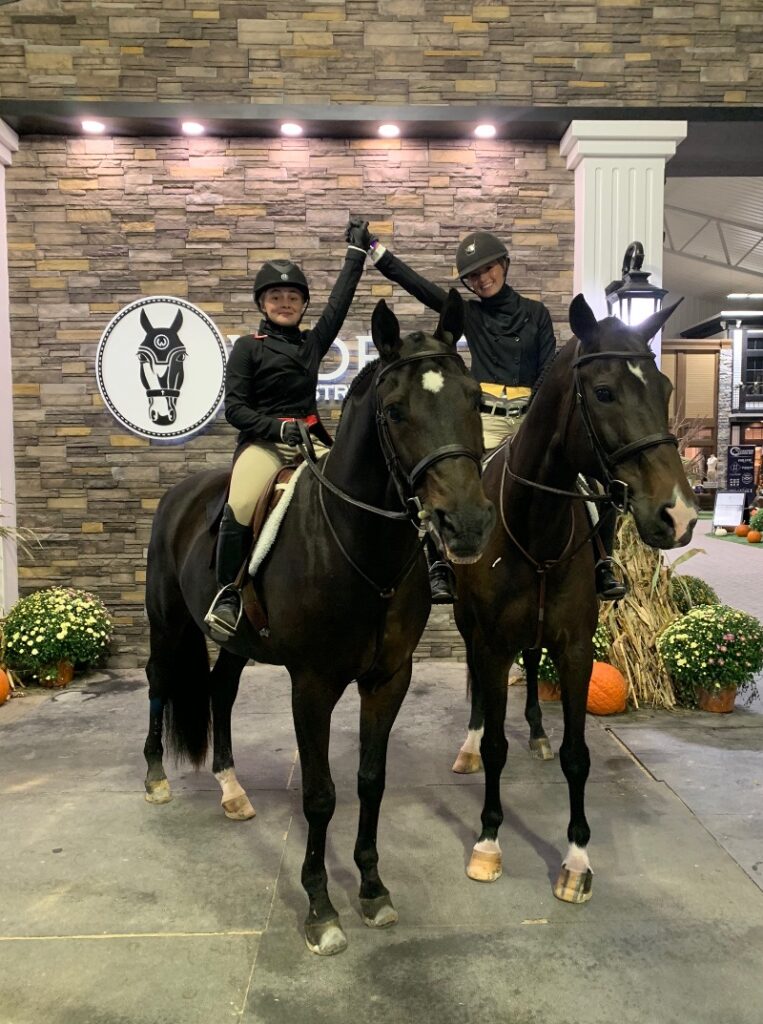 Tell us a little about your horses:
I have four horses at the moment. Dublin is the chestnut pony that is all over my Instagram. He was my first horse and we started in the short stirrup classes all of the way through the medium ponies and the pony finals. I still have him now because he is my best friend! We do the .85m jumpers and other stuff like that. He is just the best and most level-headed, sound horse I've had.
Another pony that I have is Cappy, his show name is Neverland. He turns eight this year and he did the green ponies when he was five or six. I've only had him for two years and we do the large ponies together. He is the most snuggly pony and I always love to give him kisses.
I have two other horses, Enzo and Kolder. They are my junior hunters. I've had Enzo for around three years. He took me from the children's hunters and now we are doing the 3'6" together. He's such a chill horse. I've had Kolder for a while, and I'm working up to doing the 3'6" greens with him in Ocala this February.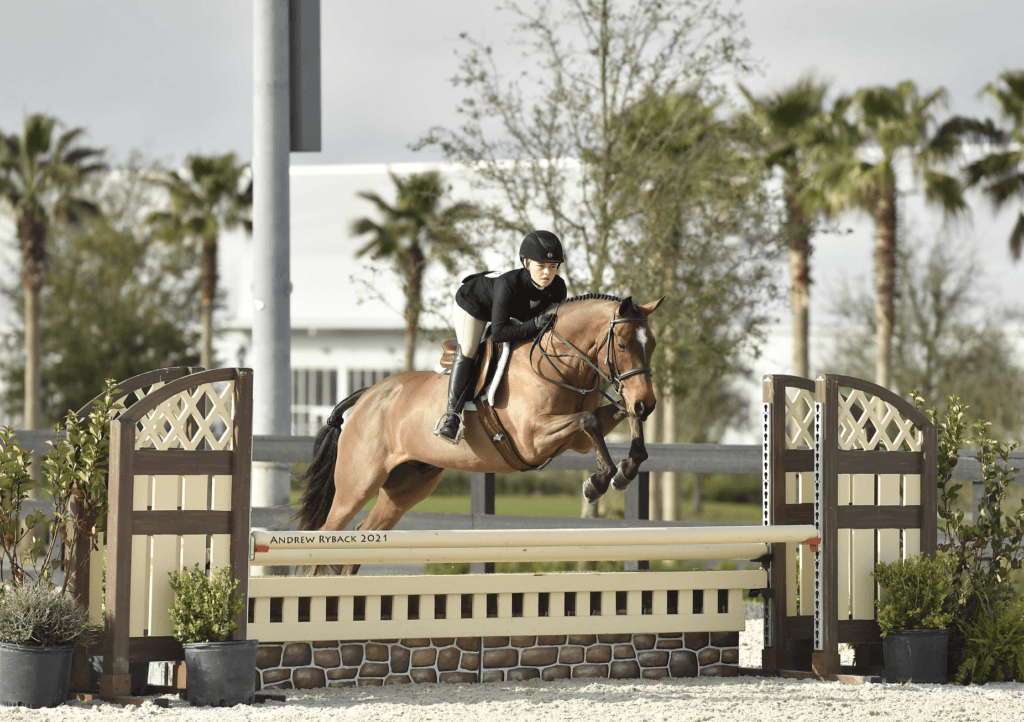 Do you show at WEC frequently?
We love to come to shows at WEC! My school schedule can be tough and they don't like me missing school for horse shows, but I try to get to WEC as often as I can! WEC in Ohio is my favorite in the winter and fall because it is indoors and just so nice. We started last year going to WEC Ocala for the month of February and we are doing it again this year. I love it there, it is like a dream and a total Disneyland for horse girls.
What are your goals for 2022?
Being consistent and having fun is big for me. That is the point of all of this! It is supposed to be fun and I love the sport. From a showing point, I want to move Kolder up to the 3'6 greens and still do the juniors with my other horses. I want to qualify for the big equitation finals. Enzo is already qualified for the Junior Hunter finals, but I want to get Cappy and Kolder qualified as well. But what means the most is having fun and being consistent.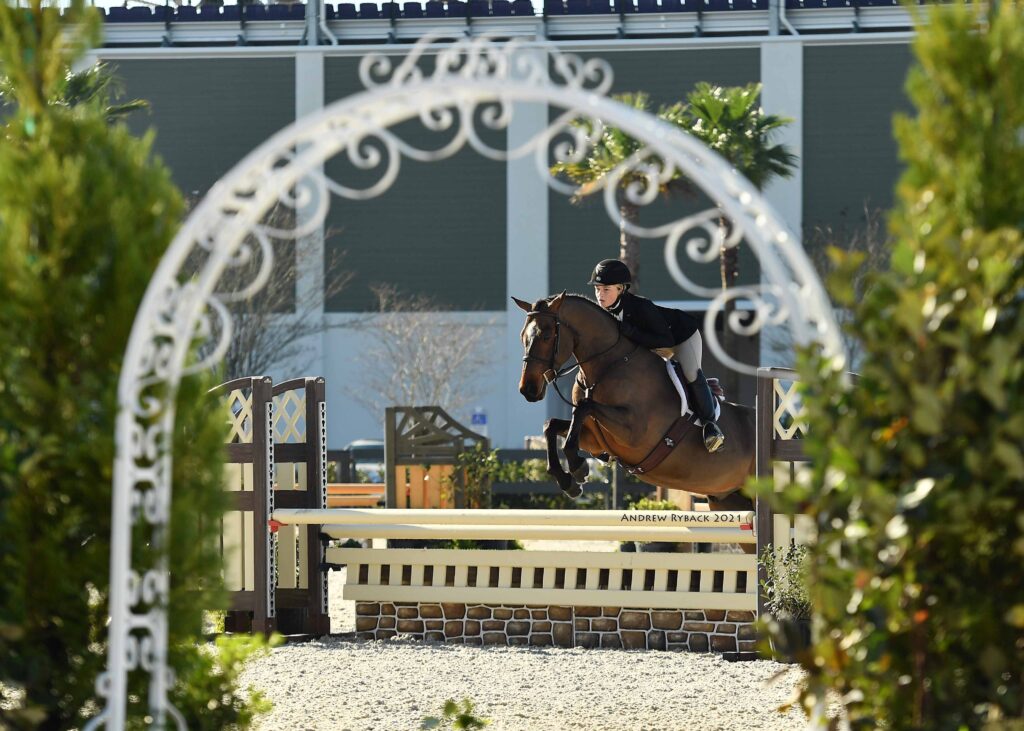 Do you have any college plans?
My next step is that I definitely want to go to college and I want to keep riding throughout. For example, going to shows when I have a break and maybe even doing a club team in college. I have visited Auburn University and I loved their school. I did a camp at Auburn too, it was so fun and the atmosphere was great.
If you could try any discipline for the day what would it be?
I've done some dressage, cross-country and fox hunting. The only thing I haven't tried is anything western. I'd love to try barrel racing. Any kind of horsemanship or reining looks cool too. It is so different from anything that I've tried before.
Thank you for chatting with us, Chloe! Best of luck in WEC Ocala next month.