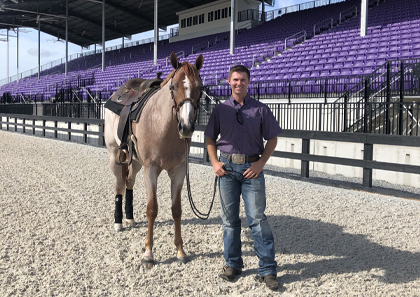 This week brings a special edition of the Sunday Spotlight highlighting Cody Parrish of Parrish Quarter Horses. Cody is a third-generation horseman, running Parrish Quarter Horses alongside his father, Brett Parrish, and mother, Candy Parrish. Cody has made the trip from Pavo, Georgia, to World Equestrian Center — Ocala to compete in the Tom Powers Triple Challenge Futurity this week. He took the time to chat with us about the history of Parrish Quarter Horses, Parrish Quarter Horses' bountiful success in the industry and his expectations for the week to come.
WEC: Tell us about Parrish Quarter Horses.
Cody: I work with my parents, Brett and Candy Parrish. We run Parrish Quarter Horses in Pavo, Georgia. My grandad, Kiff Parrish, started Parrish Quarter Horses, so I'm a third-generation horseman. My mom's parents were horse trainers as well, so I'm actually a third-generation horseman on both sides. We specialize in futurity horses, particularly in western pleasure, and we also do a little bit of western riding and trail.
WEC: How many horses do you have on property at Parrish Quarter Horses?
Cody: It fluctuates, but typically we keep about 75 horses on property. We have a pretty large breeding business, as well. We breed, raise and ride a lot of the horses on our farm. Between my parents, my brother and I, we have about 25 mares of our own. We keep a few client mares, as well. That's a highlight for us; we like being able to raise them and see them go on and succeed as show horses later in their lives. That's a pretty rewarding thing to see them grow up and be successful.
WEC: Tell us about some of the horses that Parrish Quarter Horses has produced.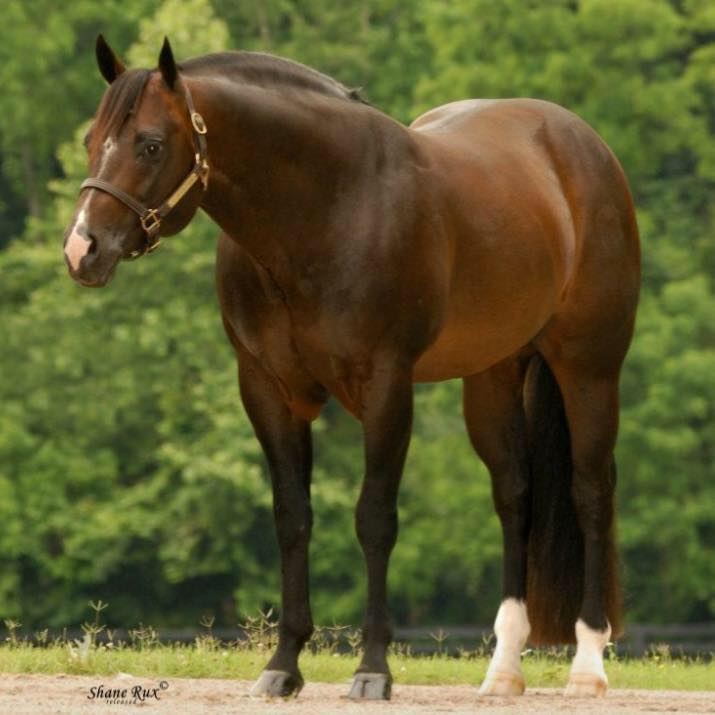 Cody: My mom had a lot of success when I was younger on a mare named Ona Good Impulse, or Imp in the barn. They won the All American Quarter Horse Congress several times together and won the AQHA World Championships a time or two. They did very well together. My dad showed a very recognizable horse named RL Best Of Sudden and won the first-ever $100,000 class on him. RL Best of Sudden was actually purchased as a yearling from the Roberts family. He is the AQHA leading sire of all time.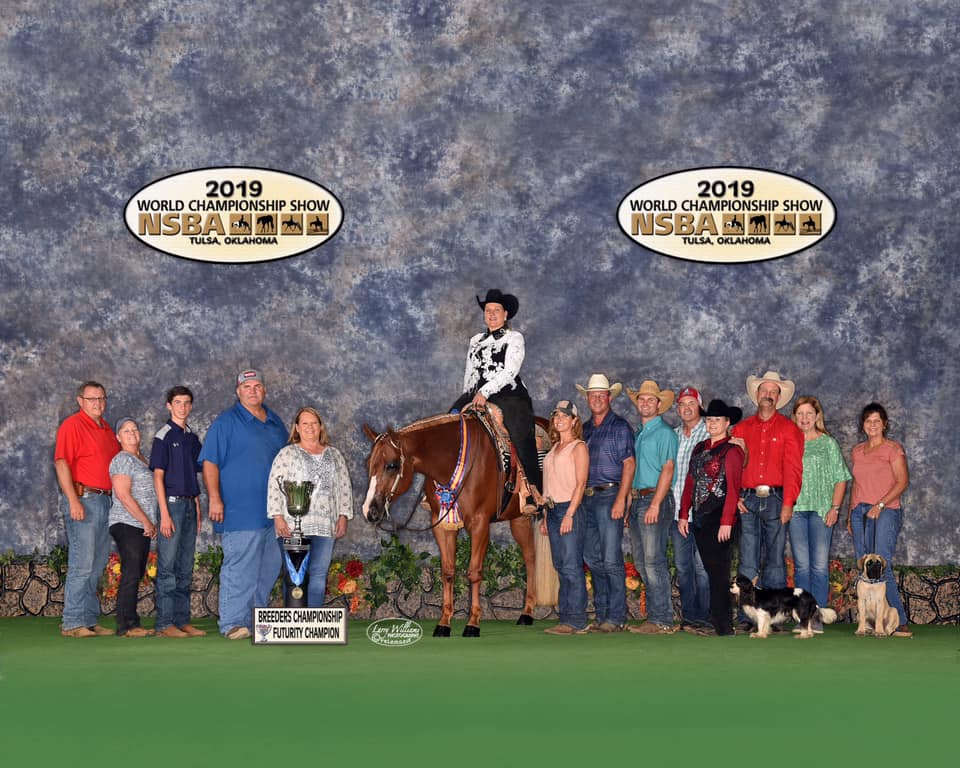 Another recognizable horse that we are bringing to the Tom Powers Triple Challenge Futurity is Pistol Packin Mann. My dad won a big slot class on him at the Virginia futurity three or four years ago and he's still kicking. He now shows in the non pro and amateur events.
WEC: What are some of your personal career highlights?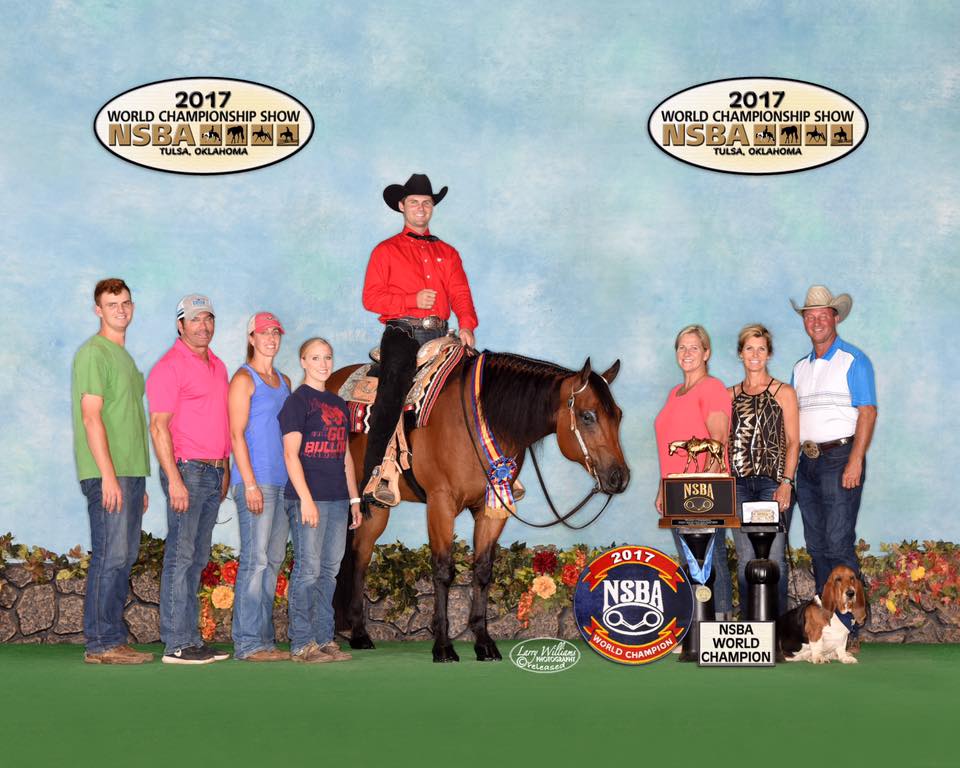 In the western riding I had a horse named All The Sudden. During my youth career, he was the first horse that I won the western pleasure at the AQHYA World Championships on, which was my very first time wining a World Championship title. We came back several years later in my professional career and he was the first horse I won the World on in the western riding. That was cool to win a "first World Championship" on the same horse in different events.
Recently, I had a mare named Lexus Made Lady that I rode and showed. I won the NSBA World on her a few times and won the All American Quarter Horse Congress on her a couple of times. She was also NSBA's 2016 Horse of the Year.
WEC: Do you have a favorite horse that you have owned or ridden?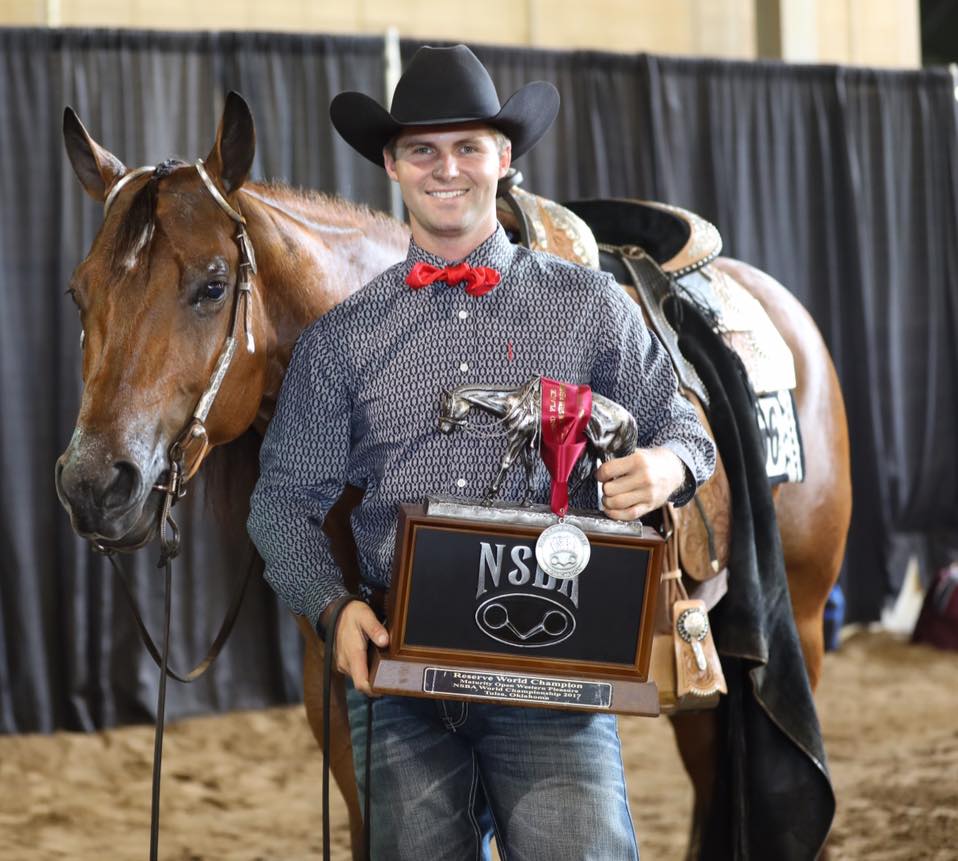 Cody: The Lexus Made Lady mare is probably my favorite. She was very challenging and very tough. She and I went through a lot of things together. She was never easy and she taught me a lot. She made me a lot better as a rider, which is why she stands out for me. It wasn't an easy road, but she taught me a lot and I owe a lot to her.
WEC: Can you tell us a bit about about futurity shows?
Cody: Futurity shows in the Quarter Horse industry highlight two and 3-year-old horses that have had little to no show experience. It is kind of the stepping stone into their long-term careers. Futurity shows are where those horses get their start. The futurities are more about the money than they are the prizes, because there is a lot of money to be won. We all enjoy seeing the young horses develop and this is where it all starts. These are the horses' first trips around the show pen before they become long-term western pleasure horses or they move into the All-Around.
The classes are set up based on the horse's age and eligibility with considerations for showing experience and money won. For instance, a horse showing in a $2,500 class can not have won more than $2,500 in its career. It levels the playing field, and the same goes for horses over three years old. To take it a step farther, the classes are limited by a rider's earnings, as well.
WEC: Tell us about the Tom Powers Triple Challenge Futurity.
Cody: I have been to the Tom Powers Triple Challenge Futurity every year of my life. I believe my parents have gone every year since the shows inception, and this is its 40th anniversary show. This year the show was rescheduled due to COVID, but the Tom Powers is one of the pinnacle futurities for the year and is usually a bit of a measuring point before we get to the Ohio Quarter Horse Congress and the NSBA World Championships. There is a set of spotlight classes called the Two Year Old Stakes Sale where horses that went through the yearly sale at the Tom Powers show the previous year as yearlings come back to show in their respective classes with a substantial amount of prize money. It highlights each horse's progress over the past year. I do have one to show in that class this week, so I'm looking forward to it. The Tom Powers Triple Challenge Futurity offers a set of classes that is hard to find at a lot of places, all geared toward the futurity horses. It's a prestigious event in the Quarter Horse industry.
WEC: Tell us about some of the horses you are bringing to the Tom Powers Triple Challenge Futurity this week.
Cody: We're bringing eight horses this week including a few seasoned show horses that our clients are showing. They will do the amateur and the novice classes, then we will show them in the appropriate open classes. We have the 2-year-old that was in last year's sale, A Cowboy For You, or Lucky in the barn, so I'll show him in the sale stakes class.
Thank you for chatting with us and good luck this week, Cody!