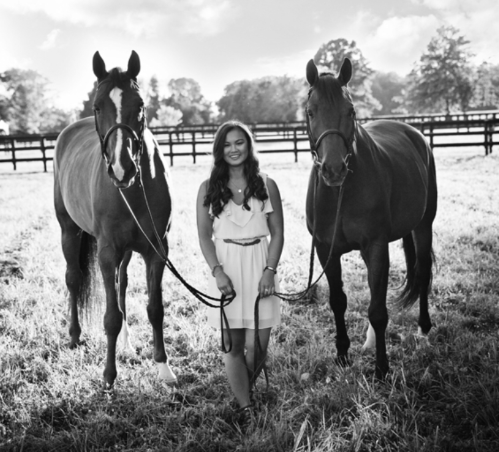 This week's Sunday Spotlight lands on nineteen year old Amateur Hunter rider Erin Cummins. Erin has been riding Hunters for nine years, but has had a life-long love for horses. This week, Erin owned the Amateur Owner Hunter 3'3″ division, earning tri-colors with both of her mounts, My BFF (Cicera's Icewater x Tallulah OHF) and Seventh Heaven (Levantos II x N. Fliegette), and taking Reserve Champion with Seventh Heaven. Erin also wowed the judges in Friday's $2,500 USHJA National Hunter Derby aboard My BFF, earning a score of 89 in the first round and 77 in the second round and placing third overall out of twenty entries. Erin is headed off to college in the Fall, but is setting big goals for herself before she and My BFF head off to school.
WEC: How did you get into riding?
Erin: I got into riding when I was probably about four years old. My parents took me to the zoo and we spent the entire time at the pony ride exhibit. I rode every single one of them. Then, when I was seven, my parents put me in riding lessons. I learned to ride at a place that did Saddlebreds and Morgans. I actually didn't start jumping until I was about ten years old. It wasn't a difficult transition going from the Saddlebreds to the Hunters because I had already learned the basics of horse care and riding, I was just missing the two point part. I took a few lessons at one barn, then I moved to the barn that I'm at now, and I've been at that barn since 2010. I train with Stefanie Collier at Collier's Lane Farm.
WEC: Tell us about some horses you rode growing up.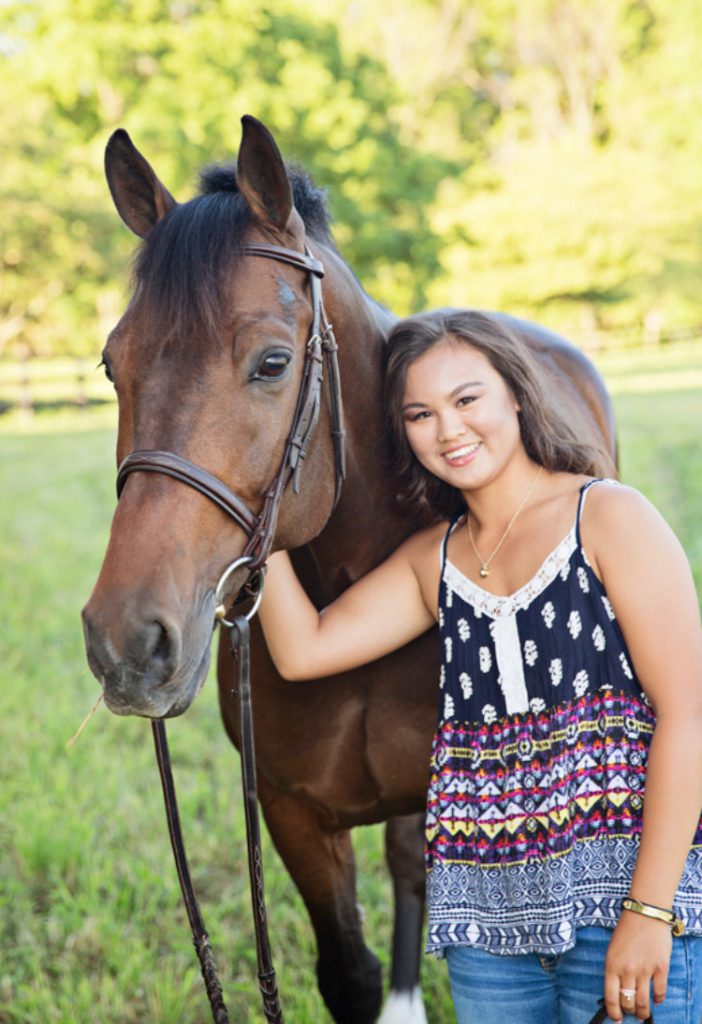 Erin: I rode a few ponies when I was starting out in the Hunters, but the horse that means a lot to me, because he was the first horse that I technically got to own, is My BFF (Carl). I've had him for six years now. I love him to death. We bought him when he was a five year old, so he was still learning. It's been really cool progressing with him. He has one of the biggest personalities of any horse I know. He's almost like a dog. His show name is "My BFF" and I named him that because he essentially is that to me.
WEC: What have you shown in with Carl? Tell us about some of your show experiences.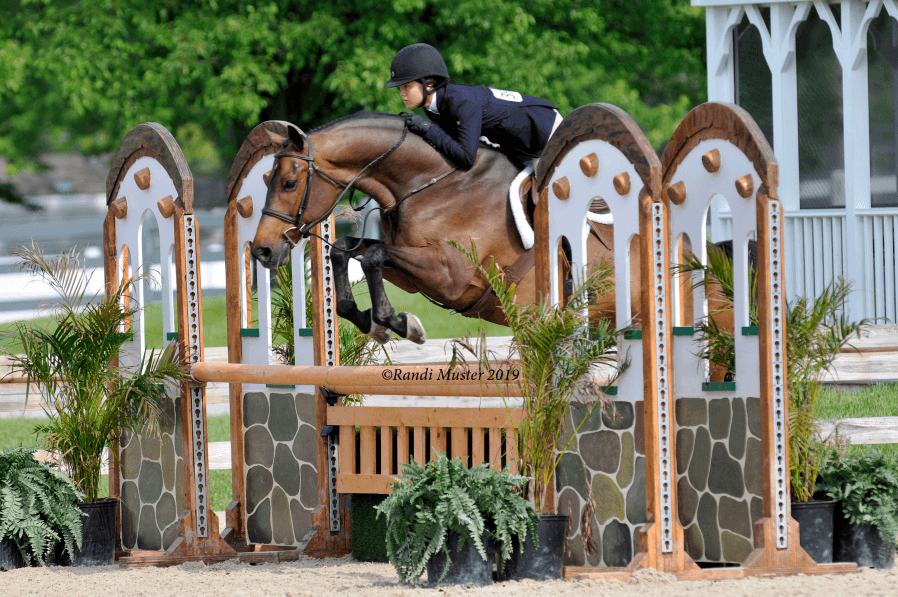 Erin: We started out in the Pre Children's 2'6″ Hunters and then we moved up to the Children's Hunters and did that for three years. We qualified to go to Indoors at Harrisburg and Washington. It was more of a learning experience, but he was awesome and I was really proud of him. The past two years, I did the 3'3″ Junior Hunters on him. Now, I'm onto the Amateurs. He's been amazing. I couldn't ask for a better horse to ride.
WEC: Do you have any other horses?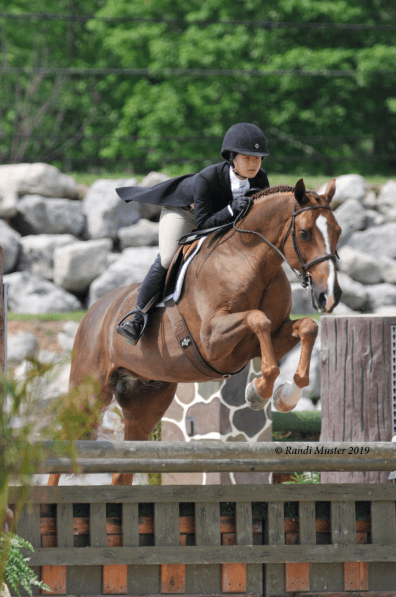 Erin: I do, his name is Seventh Heaven (Evan). I got him two years ago. We bought him as a seven year old, so he was pretty young. I started immediately doing the Juniors with him, since I was already doing the Juniors with Carl. He's been awesome. He and Carl both qualified two years in a row for National Junior Hunter Finals in Saugerties, New York, last year and Devon this year.
WEC: What's next for your riding career?
Erin: I'm going off to college this Fall. I'm going to Miami University in Oxford, Ohio. They have a team, but I had to choose between competing or taking Carl. Because I've had Carl for so long and I couldn't imagine saying goodbye to him, I chose to take him with me. I'll always have a passion for horses, but I want to take a step back from the competing world, since I've been in it for nine years now. Carl is such an easy going horse, so he's going to be totally fine if we're not constantly training and showing and it's more of a pleasure thing.
WEC: Is there anything you are aiming for before you head to college?
Erin: I know it will be a little difficult, but my trainer and I have talked a little but about trying to qualify for Harrisburg in the 3'3″ Amateurs. It would be cool to have that opportunity because they do the whole division, where the Children's Hunters only have one class.
WEC: Do you intend to ride after college?
Erin: Horses will always be some part of my life. As far as showing, I haven't completely decided where I'll take it, but I hope to always be riding to some extent throughout the rest of my life.
I'm super blessed to have this amazing opportunity. I love the sport. I love the horses. My parents, my trainer…everyone has just been a huge help and extremely supportive toward me and my horses. It's been an absolute blast, I couldn't imagine doing anything else.