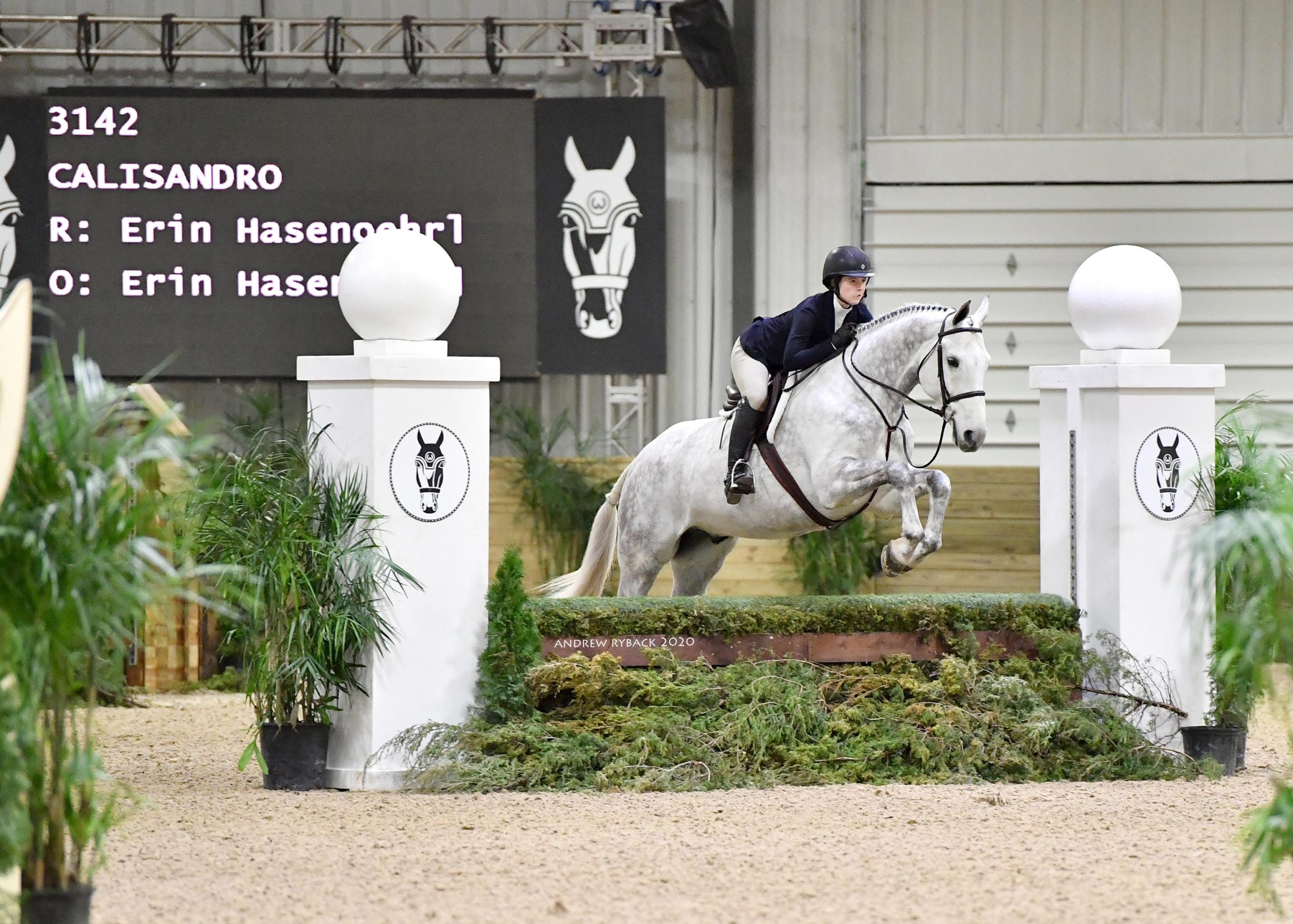 This week's Sunday Spotlight falls on Amateur rider Erin Hasenoehrl. Erin and her beloved horse Calisandro (Sandro) had a great start but were sidetracked when Sandro was injured. After some ups and downs, the pair made their first appearance back in the show ring this week at World Equestrian Center and earned top placings in the Adult Amateur Hunters.
WEC: How did you get into riding?
Erin: My family has friends in Utah and they have two girls that both ride. We'd always go out there to ski in the winters. We'd go to the barn when we were there and I always loved it. They also have horses at a cabin in the mountains and we would go trail riding up there. I used to ice skate and I remember that I just kind of fell out of doing that and I told my mom I wanted to start riding. She signed me up for some lessons and that's how I started.
WEC: Tell us about your early riding career.
Erin: For the first two or three years we didn't show a lot. We did a few local shows, but it was more kind of riding at the barn and learning everything. I rode a ton of different horses, I didn't have a horse that I leased or owned or anything, so I just rode whatever horses they had.
WEC: Tell us about your first horse.
Erin: His name was Laugh Track, or Buddha. I got him when I was thirteen years old. I started out in the 2'6″ with him and did that for a year, then I moved up to the 3′ on him. He was the best horse, he would jump anything from anywhere. He never spooked or stopped. He taught me everything and gave me so much confidence. He was the best.
WEC: Tell us about some other horses that you've had.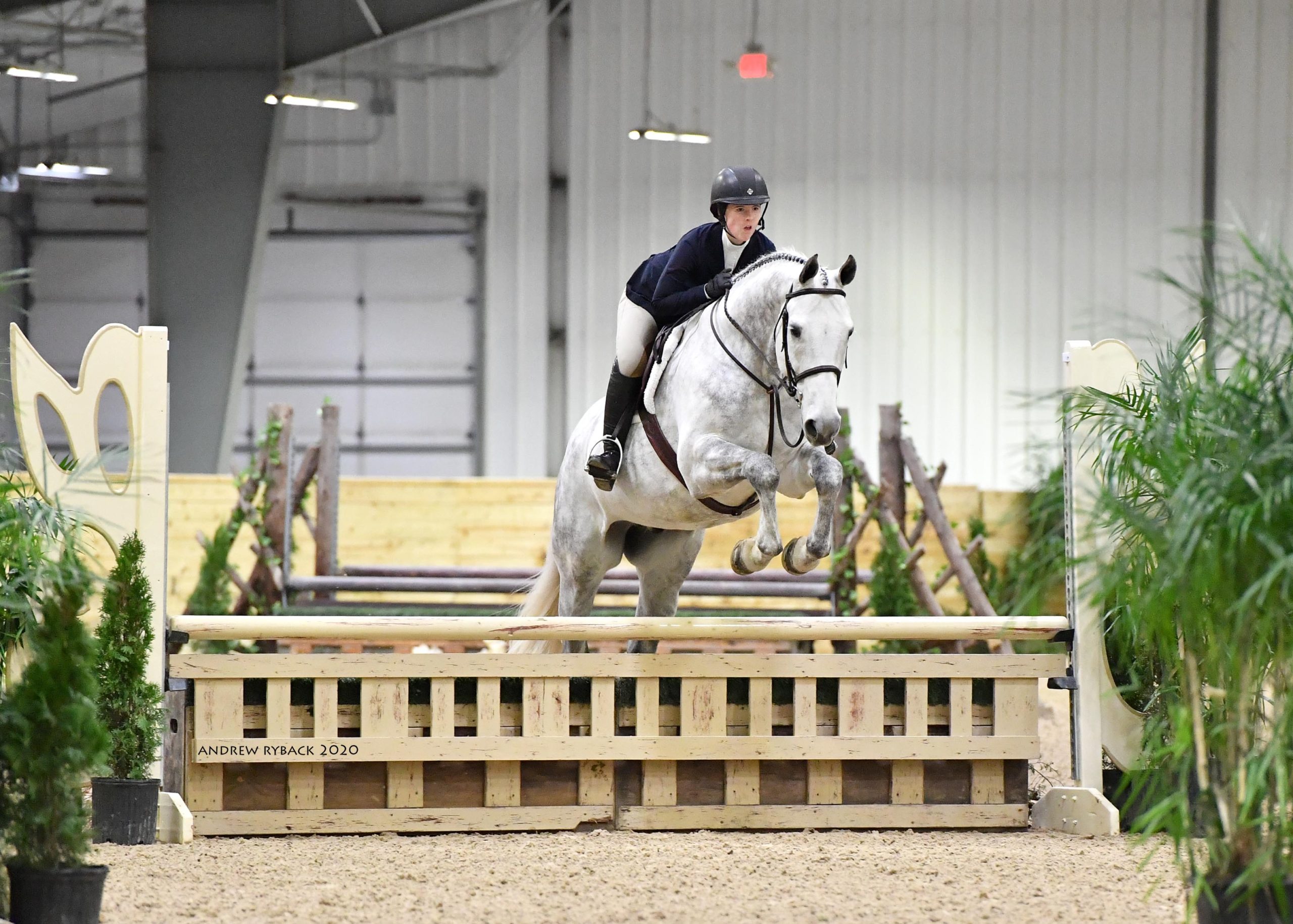 Erin: We sold Buddha and we bought Calisandro, or Sandro, in late 2017. We started out in the 2'6″ because he was a Baby Green when we bought him. He was doing really well, so we moved him up to the 3′ Children's Hunters and the Green Hunters. We did that for a full year, then moved him up to the 3'3″ Greens and Low Junior Hunters. He unfortunately got hurt shortly after in March of 2018. We noticed he wasn't going the same way and he was stopping, which he never does. He wasn't visibly lame, but we felt that he was uncomfortable. The vet found a minor suspensory strain and said that we should be fine after three months off. We rehabbed him and he was doing well.
While he was off we leased a jumper named Hot Gossip, or Zoey. She was perfect. I showed her in the Novice Jumpers. She had been-there-done-that and she just took me around. That was the first time I had ever done the jumpers and I loved it.
The day after we sent Zoey back, Sandro came up lame again. We worked with him a little bit more, then decided to turn him out for the winter. So, for six months he was up at a farm in Morrow, Ohio with Julie Maringer. He just got to be a horse for a bit and he loved it. He went out with a mini, a pony and another horse and he really enjoyed it. He had never really gotten to do that before, so it was awesome for him and his brain. Julie helped to start rehabbing him again.
While Sandro was with Julie we leased a horse named Flannigan who I did in the Low Junior Hunters. We then found Can Do, or Cody. We started showing Cody and Sandro came back to the farm in the summer of 2019. We did a lot of trot work with Sandro to start to bring him back. I showed Cody throughout the whole time that Sandro was rehabbing. Cody is really sweet and easy to live with.
WEC: Tell us about Sandro's personality.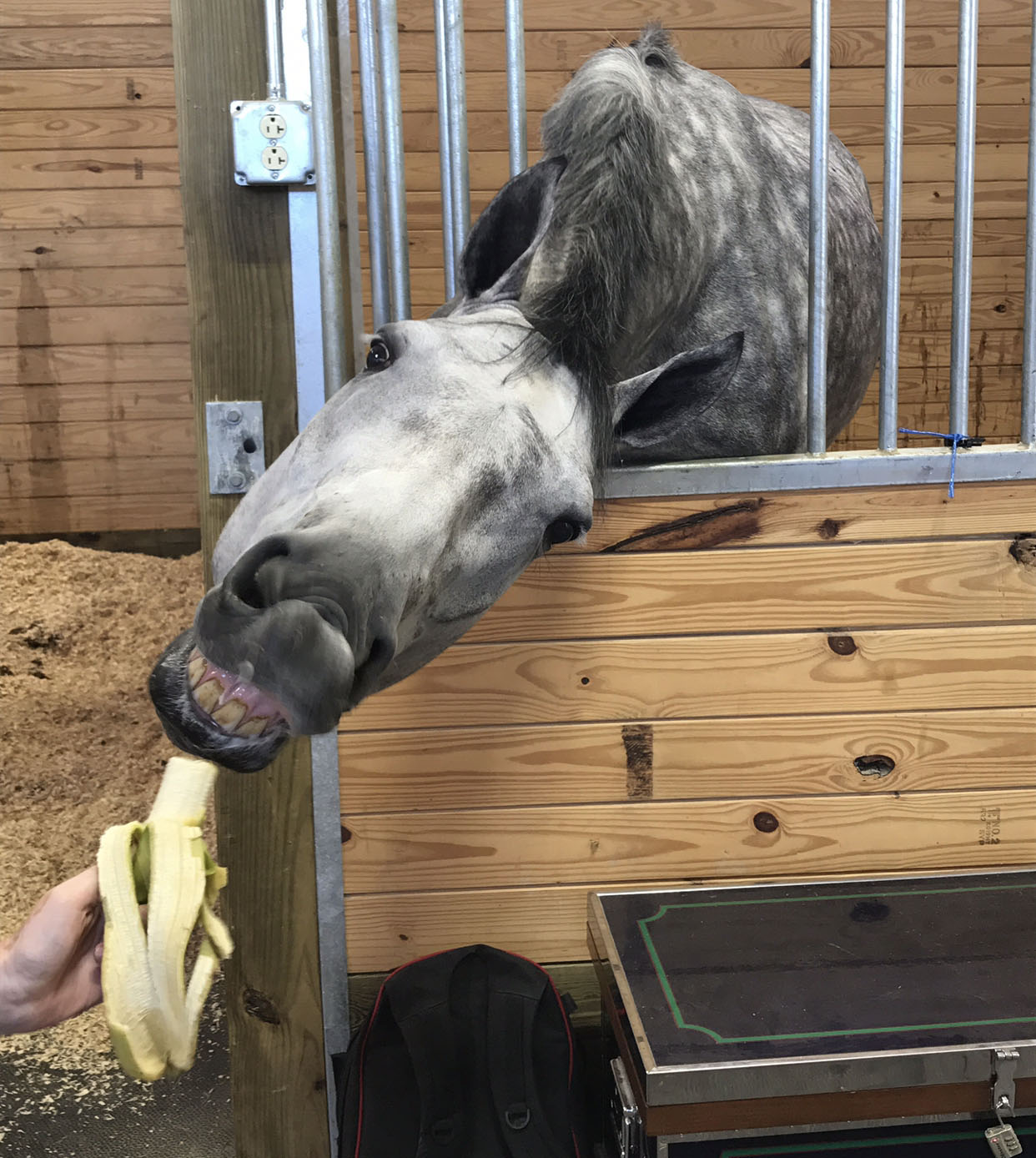 Erin: Sandro has the biggest personality of any horse I've ever met. He's so happy and always wants to be with someone. He always has to have his mouth on something. He eats the lead rope or bridles…we've gone through some leather! He's just so happy and he's always happy to see you and be with you.
WEC: What are your New Year's riding goals?
Erin: I want to keep showing Sandro and getting him back going again. I want to enjoy it because I go to college at Ohio State in the fall. I want to have fun and keep him happy and healthy.
WEC: What are your long-term riding goals.
Erin: I really want to keep riding. It might be tough with college, but I would love to keep Sandro and show him in the summer and come home on break and ride him.
Erin also added:
I want to say thank you to my parents for being so supportive because it hasn't been an easy journey with Sandro. It's been a year or two of continuous vet work and appointments.
We can't wait to see you and Sandro at WEC this year and good luck at Ohio State in the Fall!