This week's Sunday Spotlight lands on Faith Vergerio. Seventeen year old Faith trains with her Mom, Mandy Bittner-Vergerio, at Red Star Equestrian in Mars, Pennsylvania. Horses are a family affair for both Faith and her Mom, with Mandy having more than 35 years of riding experience under her belt. Mandy grew up riding horses at her family's farm, then branched out to start her own business. Faith is following in her Mom's footsteps, first sitting on a horse between the ages of two and three and riding ever since. Unlike her Mom, Faith does not plan on becoming a professional, but is excited to pursue an amatuer riding career.
This week at the WEC Summer II show, Faith and her own Blueprint, or "Willie" as he's known in the barn, took top placings in the Junior / Amateur Owner Hunter division. The pair were also Champion of the Junior Hunter division during last week's WEC Summer I show and took top placings in the 15-17 Equitation.
WEC: How did you get into riding?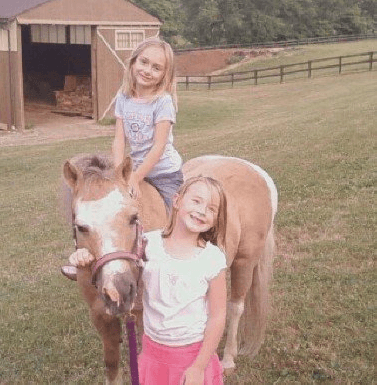 Faith: I was kind of born into it. My grandparents owned a Hunter / Jumper farm called Anvil's Ring Farm in Mars, Pennsylvania, so my Mom rode. I started riding when I was two or three years old. The earliest memory I have is of my first pony Butterscotch. I just kind of rode, I didn't really show until I was about eight years old.
WEC: What horse did you start showing on and what did you start showing in?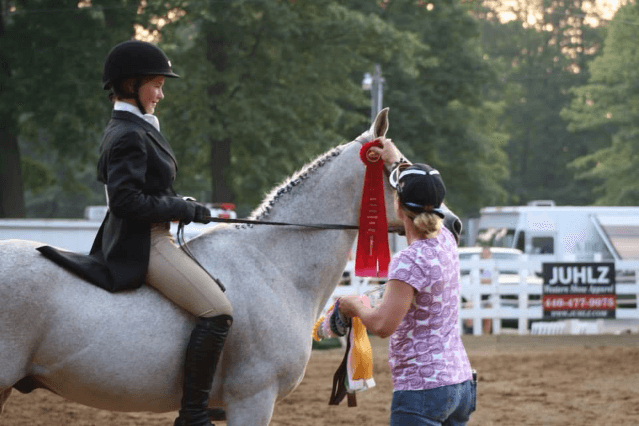 Faith: I started showing on Vinnie and we did the Short Stirrup. He was a flea bitten gray. He really liked to window shop at the windows in Chagrin. He was a really nice first pony to show. I had Amy next, who was the one that I started to jump 3′ on.
WEC: Tell us a little about that.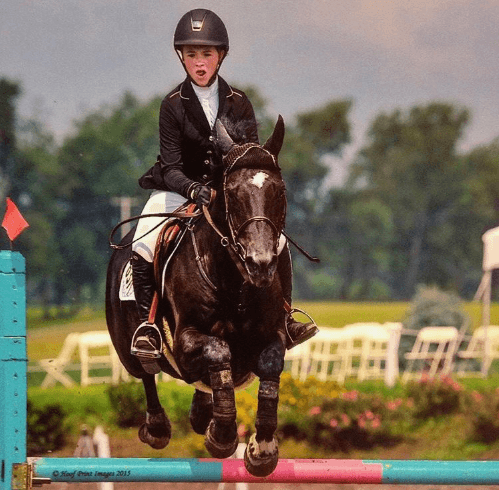 Faith: Amy wasn't a huge fan of the 3′, so I started moving up into horses. My next horse was Bubba. We did the Jumpers. I tried doing the Hunters with him, but he's not really a Hunter horse. I wanted to do the Jumpers to try it out. One of my friends that used to ride with us wanted to do it, so I did it with her. Willie was a Level 7 Jumper.
WEC: How did you like the Jumpers versus the Hunters?
Faith: I liked it. The Hunters is what I started with, so I gravitated back to it because that's what I'm familiar with, but the Jumpers were really fun to try out for a little bit.
WEC: How did you transition back to Hunters?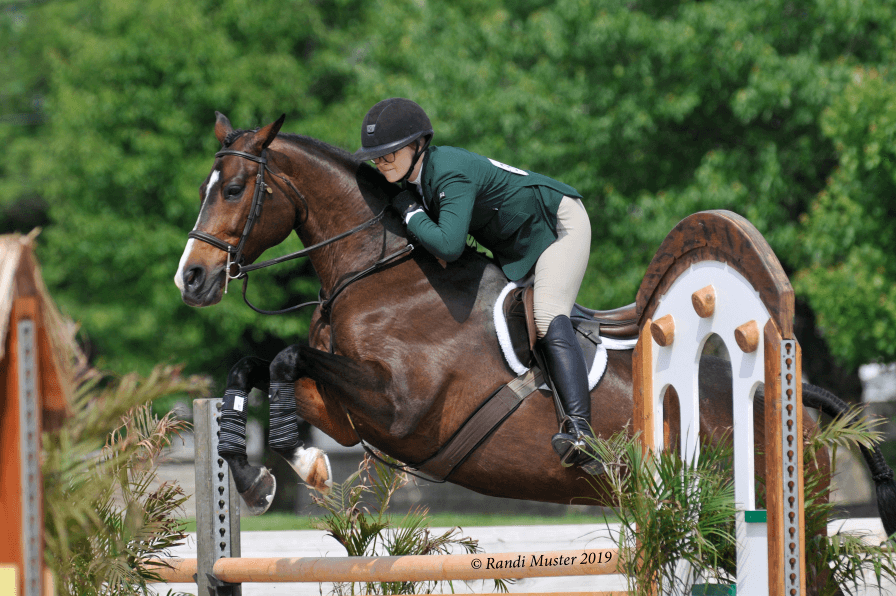 Faith: I got my current horse named Willie and we did the 2'6″ then moved up to the Children's. We moved up to the Juniors last year. He's a really sweet dark bay. We bought him when he was nine and he was turned out in a field, so we brought him along and brought him back into horse showing. He's super brave and jumps well.
WEC: What are some accomplishments you've had with Willie?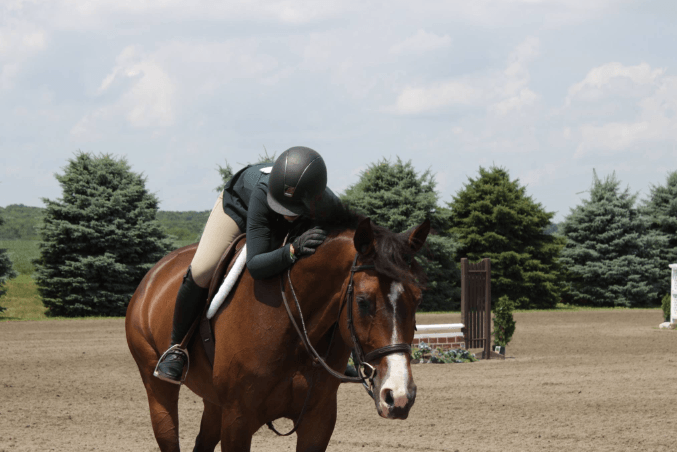 Faith: We just got back from Mississippi, we were Champion last weekend, which was a really big accomplishment. We qualified for Junior Hunter Finals this year!
WEC: Are you planning to ride in college?
Faith: I think so, I'm not completely sure yet. I like Georgia, partly because it's warm there.
WEC: What about after college; do you plan to go Pro or compete as an Amateur?
Faith: I'll probably play in the Amateurs for a little bit. I'm not totally sure about that yet.
No matter what she chooses, we're sure she'll be successful and we wish Faith all the best with her riding!
Photos courtesy of Faith Vergerio.