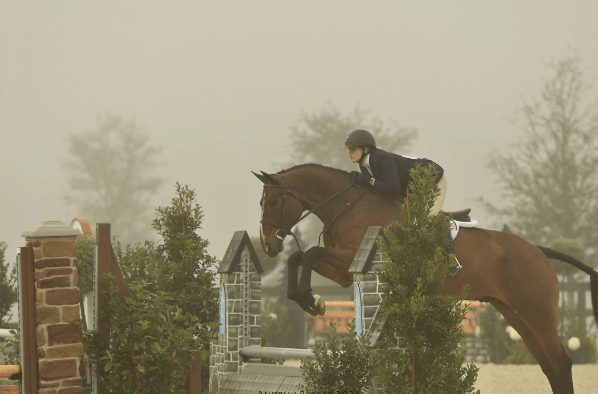 This week's Sunday Spotlight shines on Georgia Keogh of Versailles, Kentucky. Georgia is an amateur/owner rider and competes with her horse Discreet. She is a WEC regular and can be found riding at home at Scheffelridge Farm under the guidance of Nori Scheffel. We caught up with Georgia to chat about her riding career, her horses and her advice for new riders.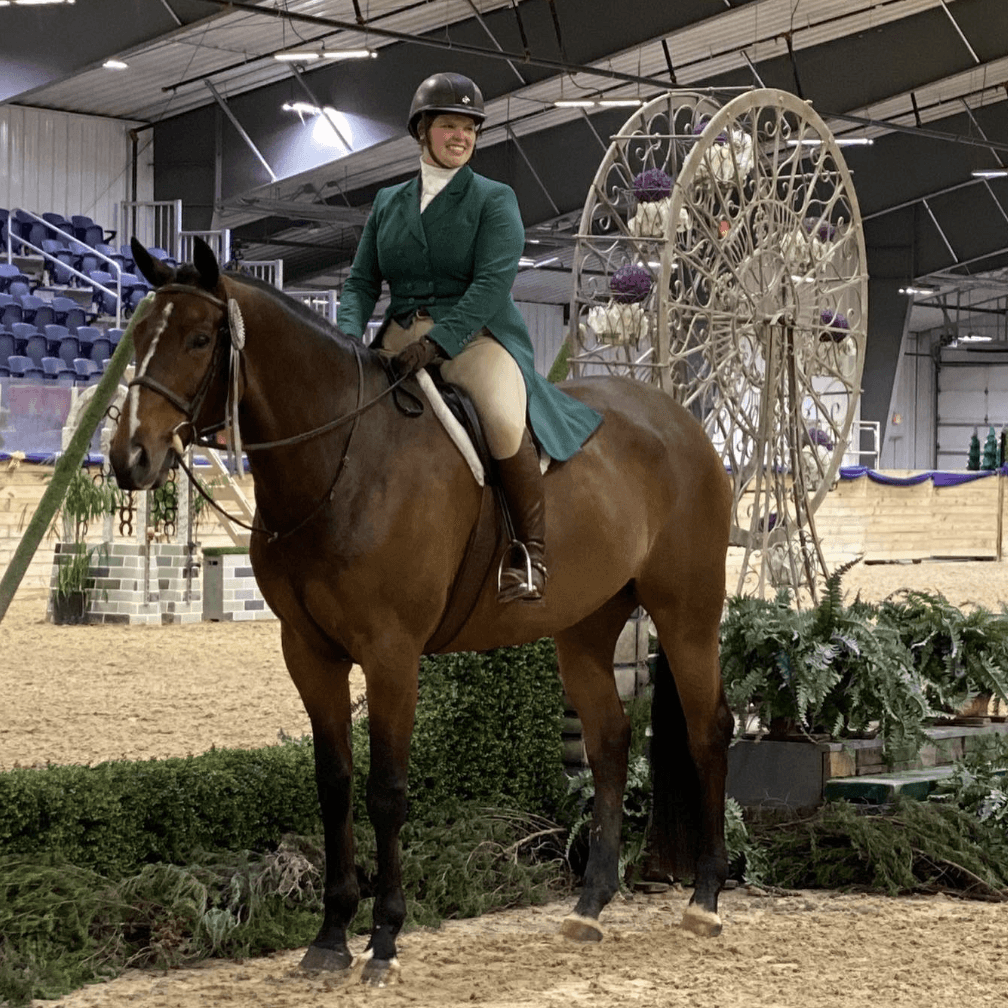 How did you get into riding?
I started riding when I was five. My dad rides and he always wanted me to ride. He wanted me to love horses as much as he does! He wanted me to be a fox-hunter, but I was always a bit too chicken to do that. I'm definitely a 'ring' girl, so he got me into riding lessons. Aside from that, both of my parents are into the thoroughbred racing industry, so it's always been horses for me!
Tell us about your horses:
I have two horses. I have my old show hunter, with who I competed in the adult amateurs, but he is leased out for the year and has a new partnership. It's to a girl that rides in the same barn as me and I'm so happy that he is still going. My other horse is who I show and his show name is Discreet but we call him Dessie in the barn. He is who I compete within the 3'3 A/Os. I've had him for three or four years now and he is just a total goofball! We call him the Baby Dino because he is over 18 hands tall and has the personality of a toddler.
He just wants to touch everything and put it all in his mouth. He cannot be ignored.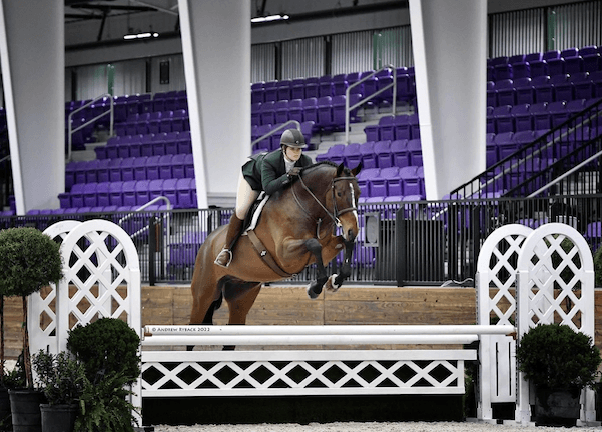 What is your profession?
I work for Valvoline Corporation as an internal auditor. I went to grad school at the University of South Carolina where I studied accounting. My grandfather was an accountant and that got me interested in accounting. Just knowing that furthering my career to a point where I could pay for my horses and showing made the decision easy.
What class is your favorite to show in?
I really enjoy the Derby classes. It is a challenge but is great when your work pays off. Now that I have had Dessie for four years now, we are coming into our own and starting to see our hard work be rewarded. I love showing at WEC Wilmington in the summertime. I always make sure we come here at least once during the summer. It is beautiful and in the last two seasons, we have gone down to WEC Ocala. It is truly amazing and a Disneyland for horses.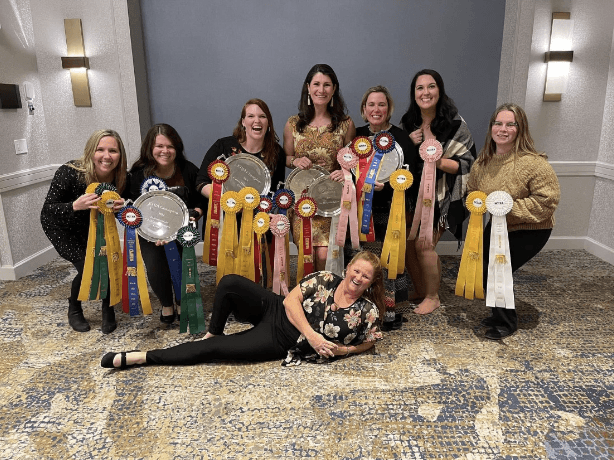 What piece of advice would you give a new rider looking to advance?
Finding your team is so important… Find a horse that you trust and then develop your education with a coach, trainers or barn friends. Once you have a solid team in place, just about anything is possible! I'm lucky enough to have a great barn family and now a horse that can take me to new heights. It has been so fun.
Thank you for chatting with us, Georgia! We wish you and Dessie the best of luck this show season.