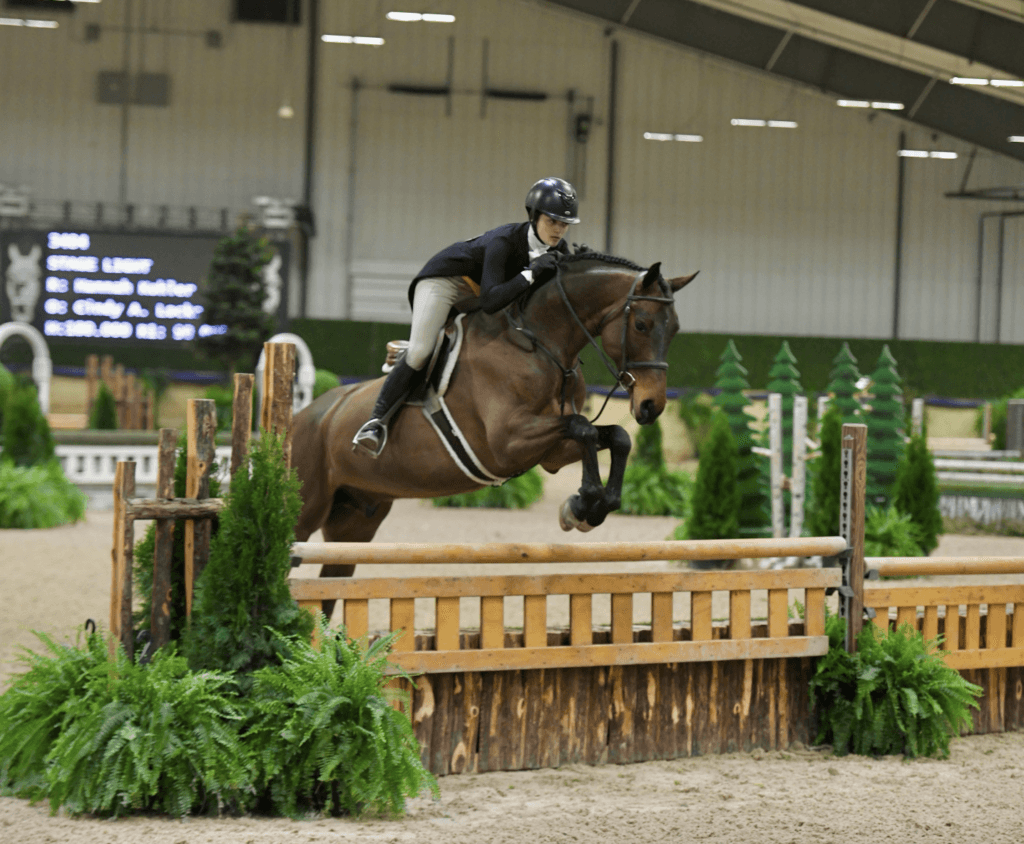 This week's Sunday Spotlight shines on junior rider Hannah Kohler of St. Louis, Missouri. Hannah is a first-generation horsewoman who loves the sport of riding, competing and just spending time around horses. She and Cindy Locke's Stage Light collected scores of 90 and 93 to take home their first $10,000 USHJA Hunter Derby Non Pro win at WEC's Winter Classic week 15. We chatted with Hannah to discuss the horses she rides, future plans and those who helped shape her as a rider.
WEC: When did you begin riding?
Hannah: I started riding when I was six-years-old. My cousin owned and rode horses. I went out to the barn with her and completely fell in love with them. It was just that simple – I still love them.
My first lesson was with Ellen Baehr at Happenstance Farms. I still ride with Ellen and I try to ride every single day. Ellen has blessed me so much because I have never been able to buy or lease a horse of my own. She's given me so many opportunities to ride and show her sale and project horses. Since I was young, I've tried to fully immerse myself in the horse world and gain as much knowledge as possible!
Anything from braiding, lunging, wrapping, riding… I've learned how to do it all, thanks to Ellen. Cindy Locke has given me the opportunity to ride her horses as well, which has been amazing.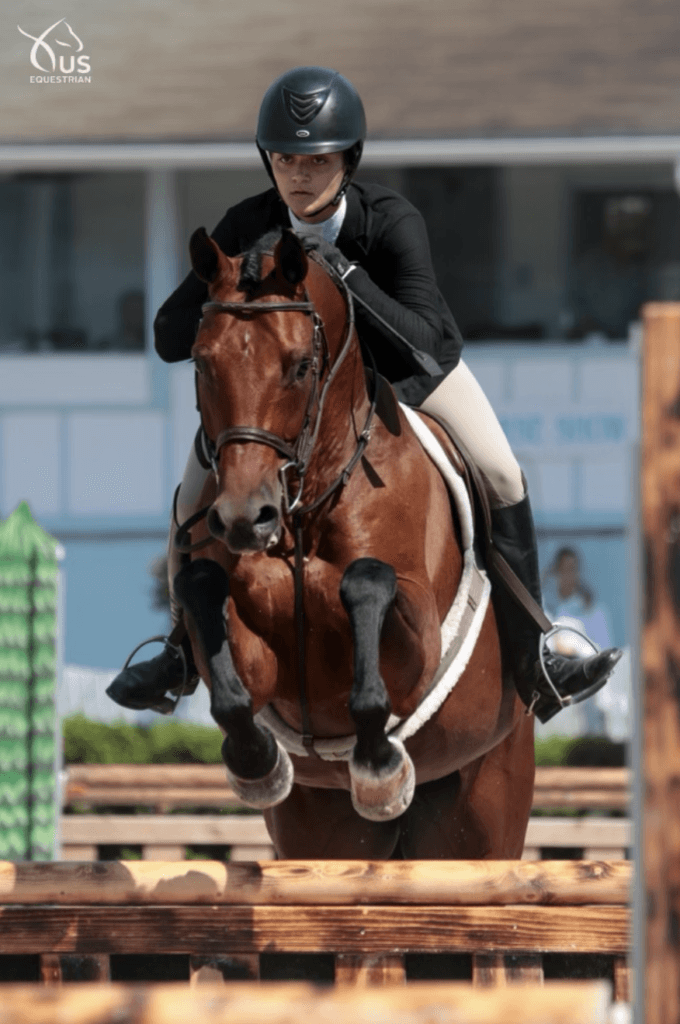 WEC: Do you have any plans for after high school?
Hannah: I want to study Business and Spanish at an in-state university. It is important to me that I stay close to the barn so I can continue to ride while I'm in school.
WEC: What horse has shaped you the most as a rider?
Hannah: Definitely a horse named Stage Light. I ride him now and he was who I recently won the WEC Hunter Derby on. He is the first horse that I have shown 3'6" and that is so special to me. He is such a good boy, so confident and extremely athletic. Riding him is always so amazing. In the barn, he is a sweetheart and great to be around. He especially loves brushes and being cuddled.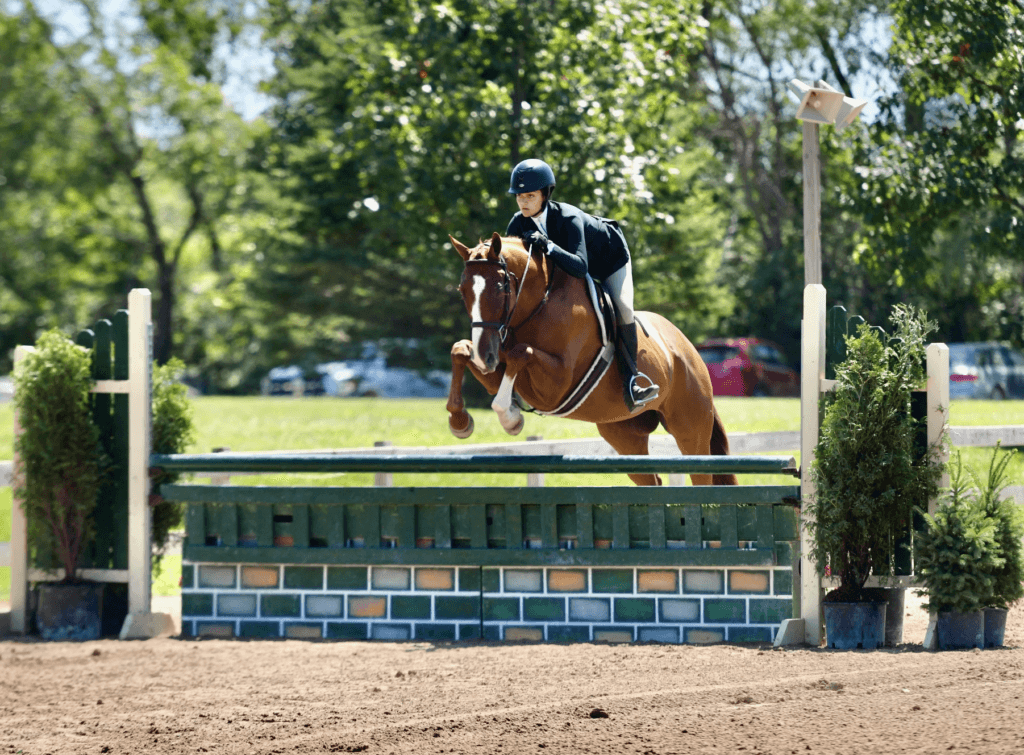 WEC: What are your goals for this year and beyond?
Hannah: My goals are to be consistent in my riding and stay confident. I want to give Uno (Stage Light) a great experience this year. I also ride a horse named Lux (First Light)… Building their confidence in the show ring is so important and gets more miles on them. Later on, I just want to keep horses in my life. I enjoy being around them and having all of these amazing experiences.
WEC: What is the best piece of advice that someone has given you?
Hannah: Every time I ride Cindy Locke tells me to have fun. It seems so simple but it is the reason why we do all of this! I want to do my best, but staying laid back is very important. Horses are animals, so we need to respect that and just have fun.
Thank you, Hannah! Congratulations on your $10,000 USHJA Hunter Derby 3′ Non Pro win – We can't wait to see you back at WEC!