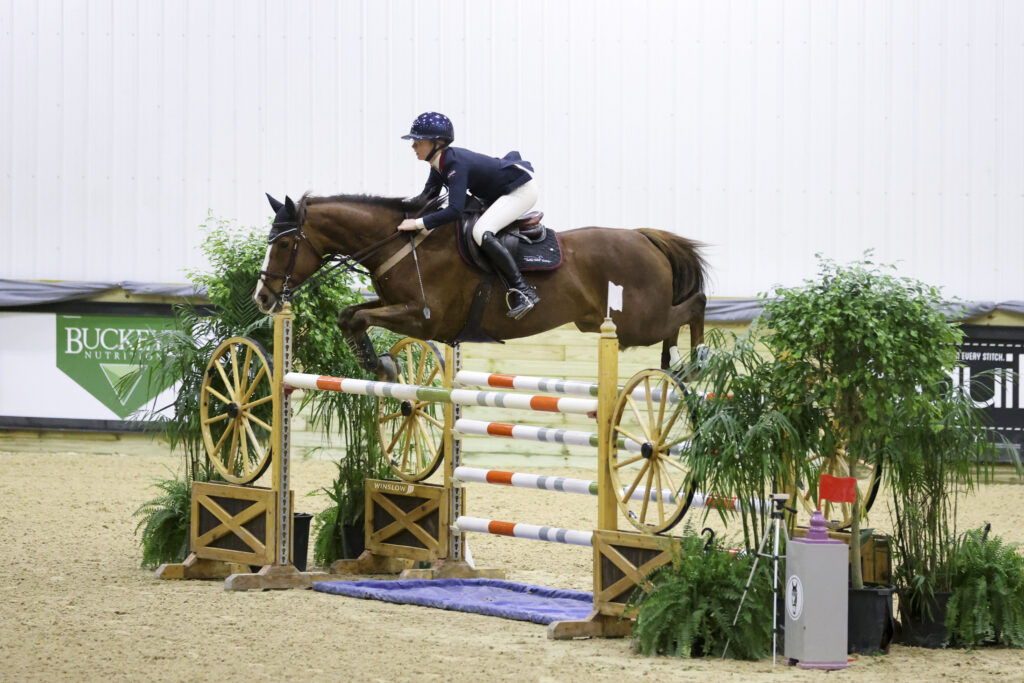 Wilmington, OH – It was a special day as competitors in the $30,000 WEC Grand Prix and $10,000 Futures Prix wore purple ribbons on their jacket lapels in support of fellow showjumper David Beisel who is working toward recovery from a devastating fall at a rehabilitation center in Cincinnati, Ohio.
Course designer Anderson Lima (BRA) set the tracks for the two feature classes that tested each rider's expert ability. Eight of the fourteen pairs who contested the $30,000 WEC Grand Prix went clear in round one Five pairs went on to jump double clear, but none could catch junior Skylar Wireman and her own King's Ruby (King of Hearts x Cameo).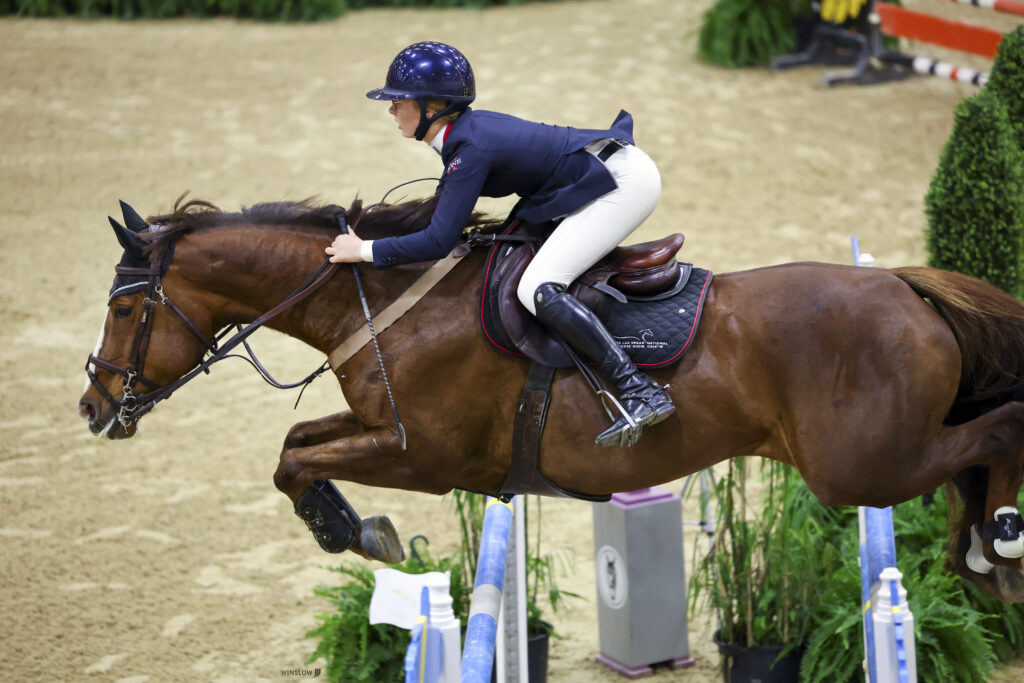 King's Ruby is a horse close to Wireman's heart. "This mare is homebred and I've brought her along by myself entirely. We haven't competed in many 1.40's, but some here and there, working on building her up to it. Riding and winning with her is so rewarding because I have done all of the work myself. It feels so good to finally get a big win with her! She performed spectacularly tonight."
Wireman of Bonsall, California, and the speedy ten-year-old mare negotiated a clean trip in the qualifying round in 71.334 seconds.  The pair returned for the jump-off and completed it in 40.850 seconds with a clean round that would secure the $30,000 WEC Grand Prix win.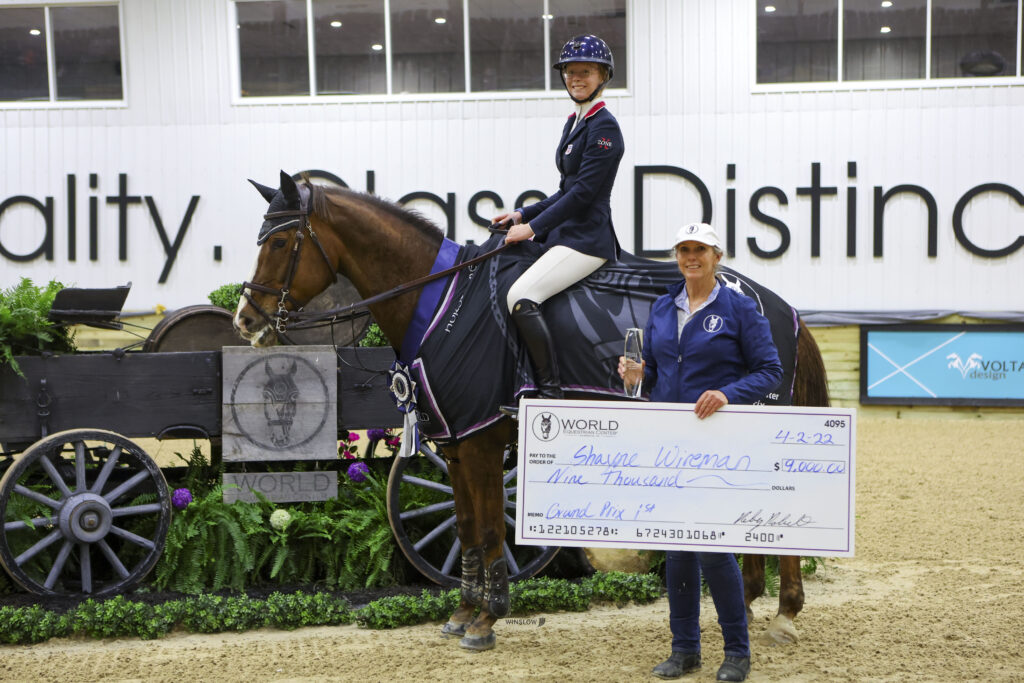 Wireman went on to compliment her other two rides who both made top placings, "I was very pleased with my other horses. They both went fantastic for me. Coolio 23 sighted in on an oxer and got a little lost so we had an unlucky rail at the second effort in the jump-off. My other mare, Karen, jumped so great! Unfortunately, she had one down at the second to last fence, but that sometimes happens and I couldn't be more proud of all of them."
$30,000 WEC Wilmington Grand Prix Results:
King's Ruby, Skylar Wireman: 0 | 0 | 40.850 
Maraca LS La Silla, Kady Abrahamson: 0 | 0 | 41.917 
Kinsella, Charlotte Clark: 0 | 0 | 42.388
Banco Du Moulin, Kady Abrahamson
Big Girl Z, Sam Pegg: 0 | 0 | 42.807 
Coolio 23, Skylar Wireman: 0 | 4 | 40.208
Karen!, Skylar Wireman, 0 | 4 | 40.535
Fortysix & 2, Lyriss Jaeger: 0 | 15 | 60.087
Catch a Star HSS, Kevin McCarthy 4 | 74.294
Gluckskeks, Sam Pegg: 4 | 74.951
Skylar Wireman Pilots Cielo to $10,000 Futures Prix 1.30m Win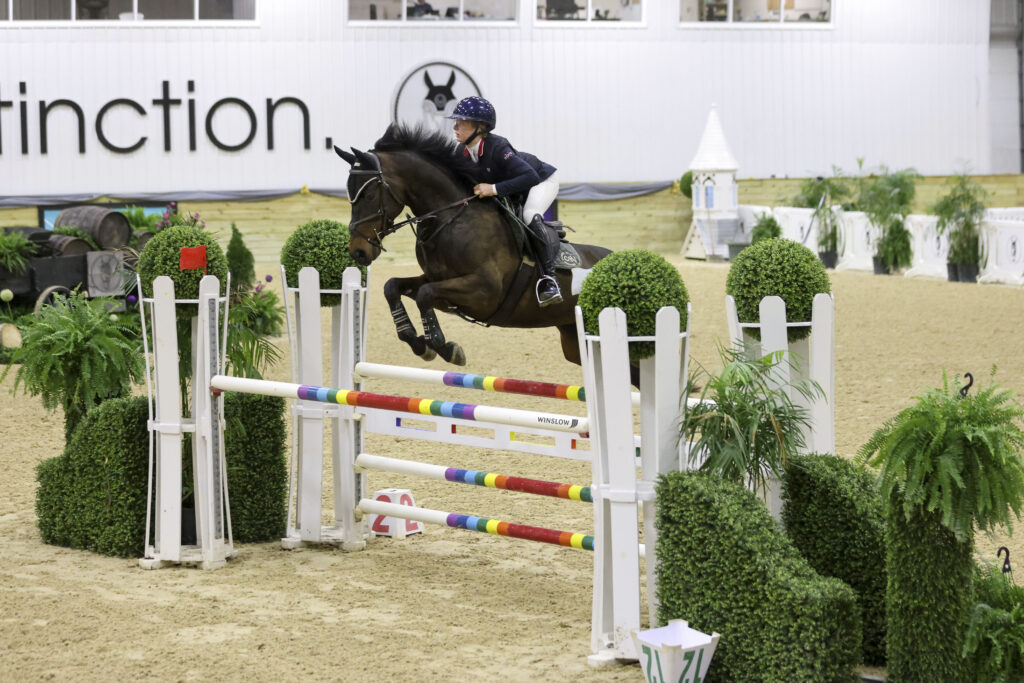 Sixteen horse-and-rider combinations made their way down the ramp to contest this afternoon's $10,000 WEC Futures Prix 1.30m. While unlucky rails kept a number of riders out contention, four ultimately advanced to the jump-off.
While most of the remaining field took a conservative approach on the short course, Skylar Wireman gave it her all. The three-ring junior rider found herself in the WEC winner's circle once again, this time aboard Cielo (Citoki x Lola).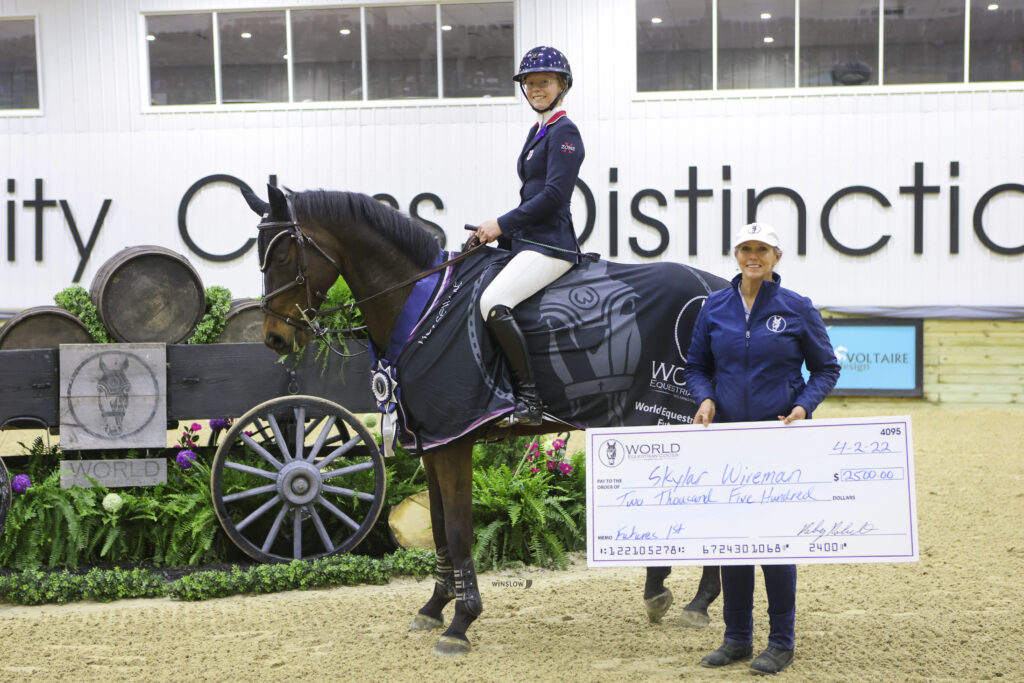 The California native piloted Justin Resnik's seven-year-old Holsteiner gelding through the first round in 76.037 seconds. The pair immediately advanced to the jump-off, skillfully navigating the winding course, and going clear in just 38.389 seconds to secure first place honors.
We caught up with Wireman to chat about her strategy for success, "This is a greener horse who recently moved up to the 1.35m. Knowing that several others had a rail down in the jump-off, I knew that there could be a faster time. The other rider to go clear seemed to play it safe and was a bit slower. Cielo isn't the fastest at turning yet, so I knew I had to use his big stride to my advantage."
$10,000 WEC Wilmington Futures Prix Results:
Cielo, Skylar Wireman: 0 | 0 | 38.389
Clinton, Emma Lena M. Green: 0 | 0 | 46.622
Bam Bam Du Muze, Kieley McQuaker: 0 | 4 | 40.102
Honey Girl, Kevin McCarthy: 0 | 4 | 44.460 
Wondergirl, Diana Conlon: 4 | 72.035
Pacifica, Sam Pegg: 4 | 72.092
CF Lucky Blue, Kelsey Mogel: 4 | 75.640
Another Never, Lanie Thomas: 4 | 75.821
Cubscout BG, Christopher B. Ferralez: 4 | 78.933
Oliver, Whitney Taylor: 8 | 75.220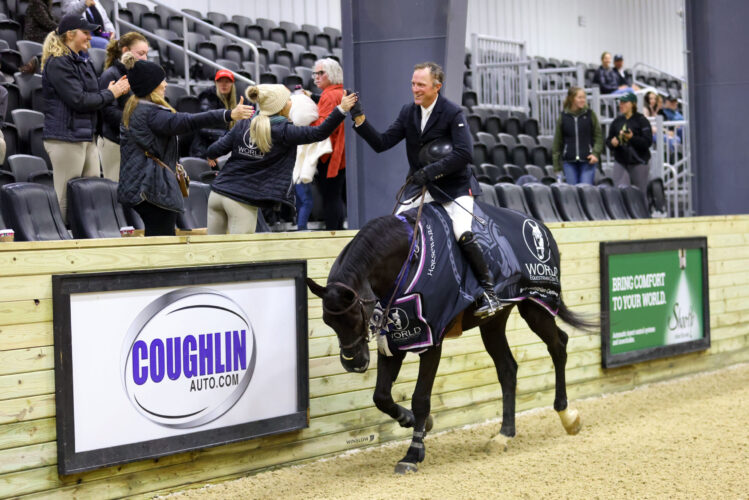 Our dear friend and longtime WEC competitor, David Beisel, was involved in a devastating riding accident March 12. Join us next week for increased prize money and all $50,000 Grand Prix entry fees to be donated to David. More information here: