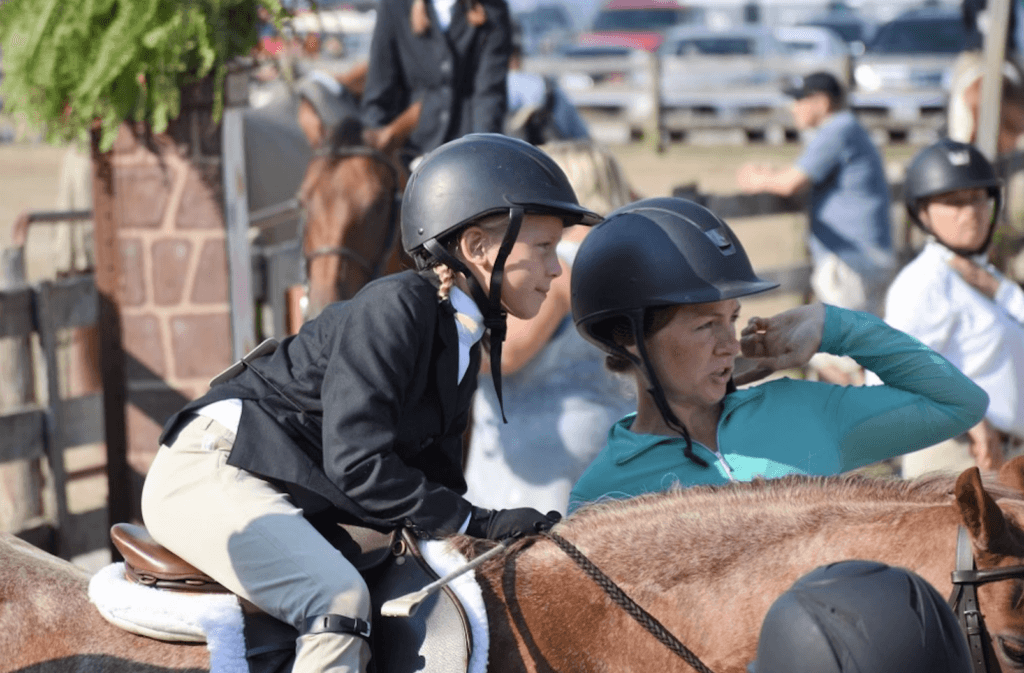 This week's Sunday Spotlight lands on Jordina Thorp of Maple Wood Equestrian in Middletown, Ohio. Jordina is a well accomplished professional who makes a living training Hunters and Jumpers all while coaching her string of young students and amatuer riders. Jordina's life long goal has been to own and operate her own facility. Through years of hard work and determination Jordina finally was able to accomplish her lifelong goal. We caught up with Jordina to talk about her early beginnings in the equine industry, history, her clientele and the importance of having great barn culture.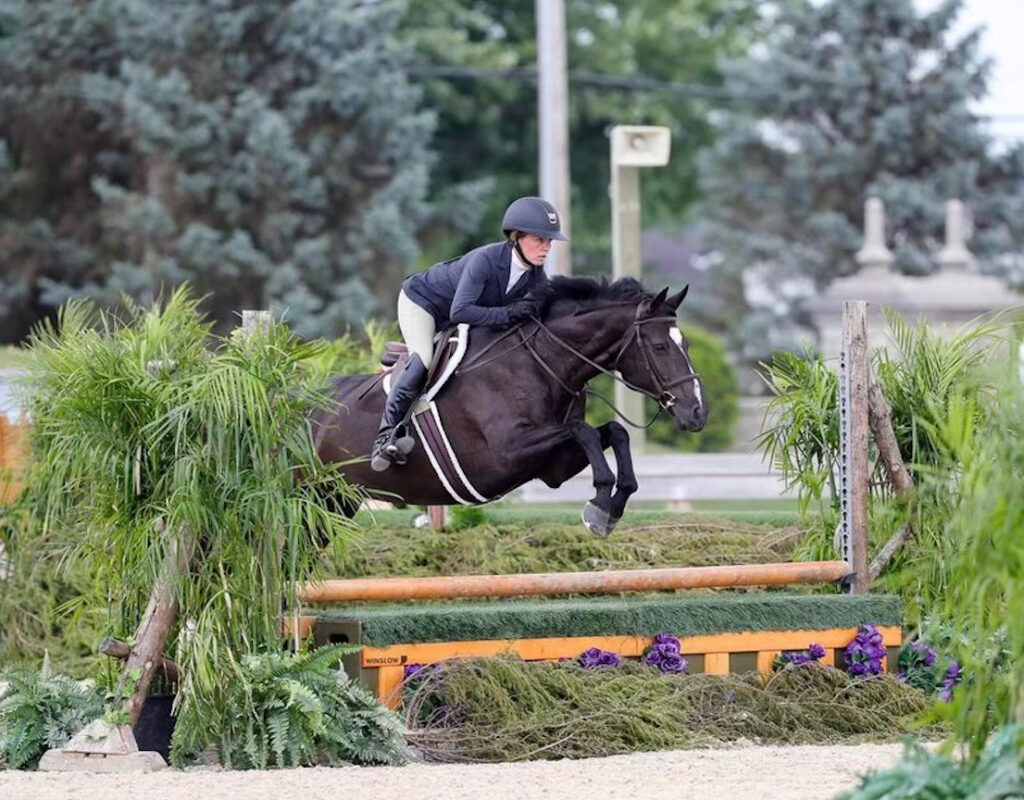 WEC: Tell us a little bit about yourself
Jordina: I grew up in Canada and I began showing horses when I was a teenager. When I was seventeen I went to New Jersey to be a working student. Right out of hugh school I began working as a professional. I ended up staying in the U.S. and worked in Jersey for a few years. I currently live in Ohio and I have my own barn about 30 minutes from WEC in Middletown, Ohio.
We love showing here. It is so nice to have this facility, especially in the winter time. I used to go to Florida every year to show through the winter season. It's convenient to have that options to clients to choose where we go.
I started my business somewhere that I've never lived before and I didn't know anybody, but it worked out great. I'm pretty lucky!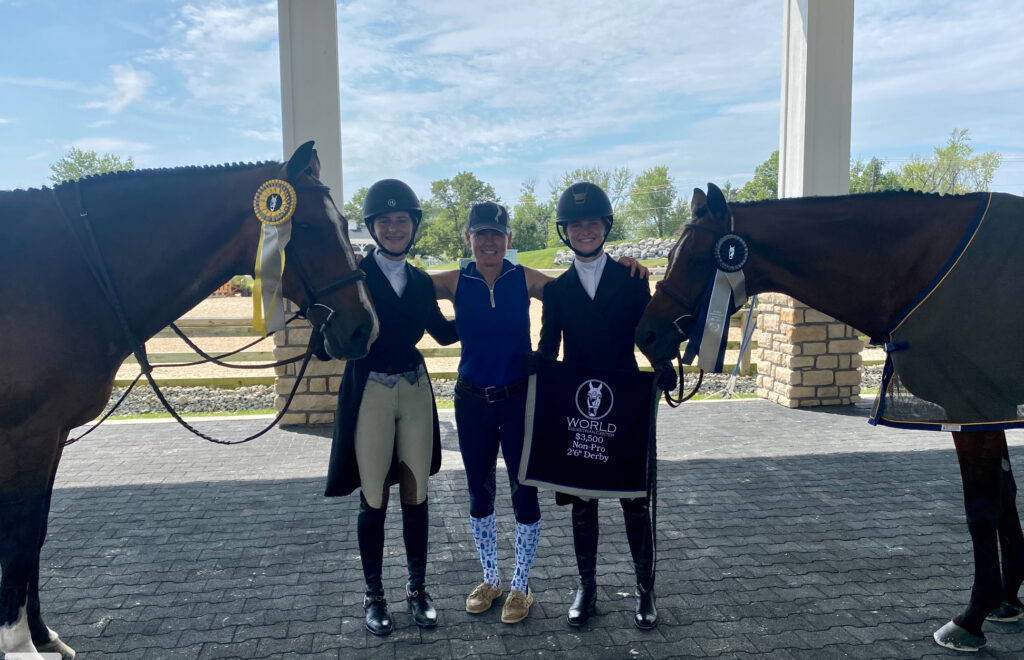 WEC: What horse has been the most influential in your life?
Jordina: I went to Europle years ago and while I was there I found a weanling. My boss at the time bought him and we brought him back to the states. From there, a client purchased him and I broke him out for her. I brought him a long way from being a little baby horse to showing in the big 1.45m classes. He was super fun and had the best personality. His name was Donald.
What does your schedule look like if you're not at WEC?:
Jordina: Well, we are here a lot! Especially in the winter. If I'm not here, I am back home in the barn with all of my people. We have a small and tight knit group and also a lot of young horses. We come to the WEC often because it's such a great facility and it is so close to home. It gives us an opportunity to show the young horses but not put the stress on them of traveling long distances.
My program includes some kids but it is pretty amateur rider focused, several of which have the young horses that we are bringing along to the shows. I show Hunters and Jumpers and we typically bring anywhere from 6-12 horses to the shows!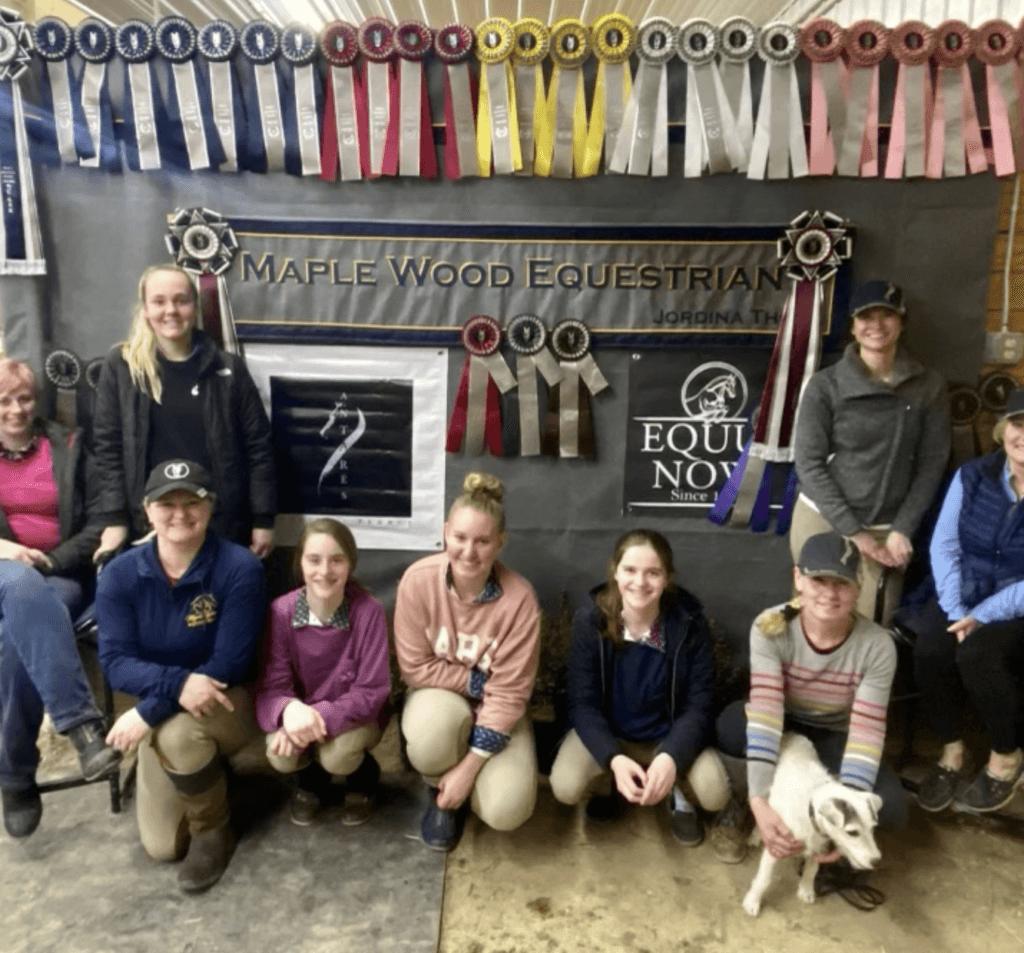 WEC: What are some of your favorite accomplishments?
Jordina: A more recent accomplishment is creating my own business. Every little milestone along the way feels like such a big deal when you are doing it on your own. For example, buying a brush box with the farm's name on it. All of those things that may seem insignificant to others, feel significant to me because it is my own.
WEC: What are your goals for the future?
Jordina: I just really want to maintain a very positive atmosphere in my barn. I am really blessed to have an amazing group of clients. Everyone is so friendly and so supportive of each other. I've worked for barns in the past where everything has been very competitive, and my goal is to make things enjoyable for everyone. My other goal is to make my program tailored to each individual client and not grow so big that I can't give that. I want things to be customized for everyone and just have a great time doing it!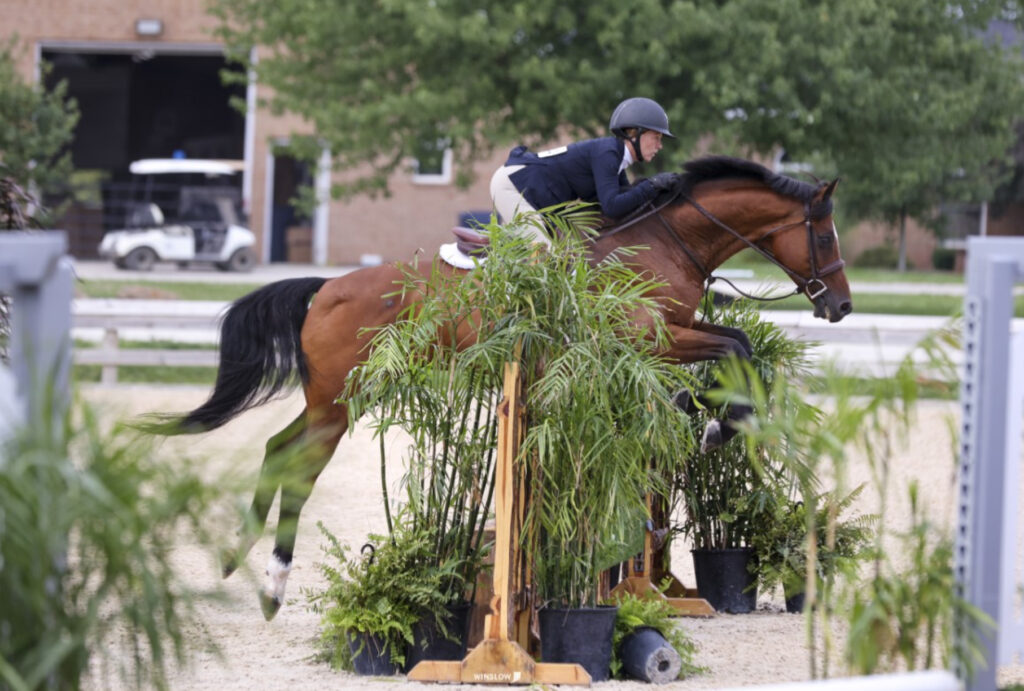 WEC: What is the best piece of advice someone has given you?:

Jordina: My mentor and longtime friend told me from a young age that you should always be honest and do your best for your horses. Be honest to your clients and yourself. She taught me to take my time with the horses and not to rush them, just for the sake of getting things done. We all want problems to be fixed immediately but my approach is to take things one step at a time!
Thank you Jordina – We can't wait to see you at the next show!