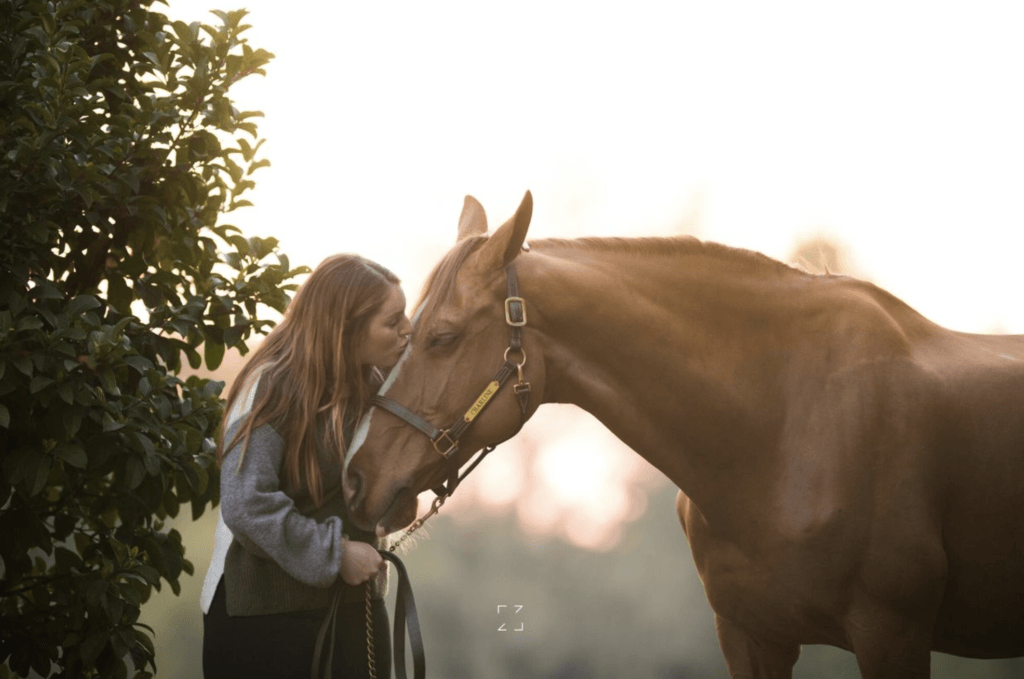 This week's Sunday Spotlight shines on amateur Jumper rider Kady Abrahmson, winner of last night's $30,000 WEC Grand Prix aboard her own Banco Du Moulin. The young champion is a force to be reckoned with, in and out of the show ring. Kady's love and dedication for horses has been strong throughout her life – it is what truly sets her apart from the rest. This week, Katie made the trip from Georgetown, Kentucky, to Wilmington, Ohio, to show at the World Equestrian Center. She took time to chat with us this week about her horses, college life, her newfound career and her success in the industry.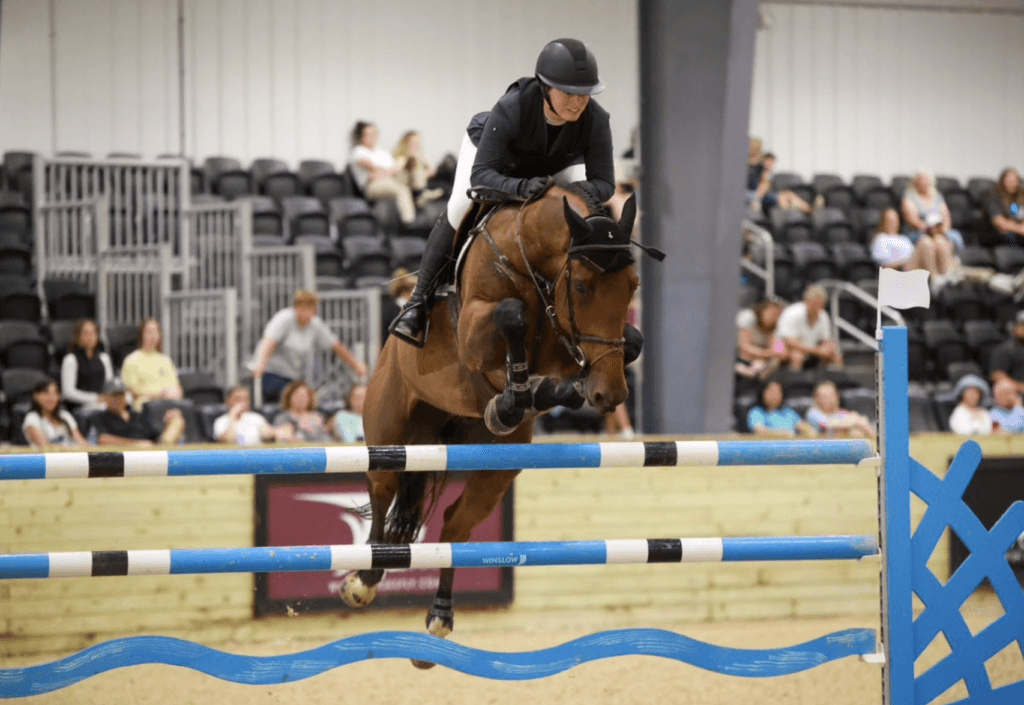 WEC: How did you get into riding?
Kady: So my mom was actually a professional water skier and they lived on a farm in Athens, Ohio. She was on the US Water skiing team, but she always had horses at our farm. She had 'just for fun' horses, Western mainly.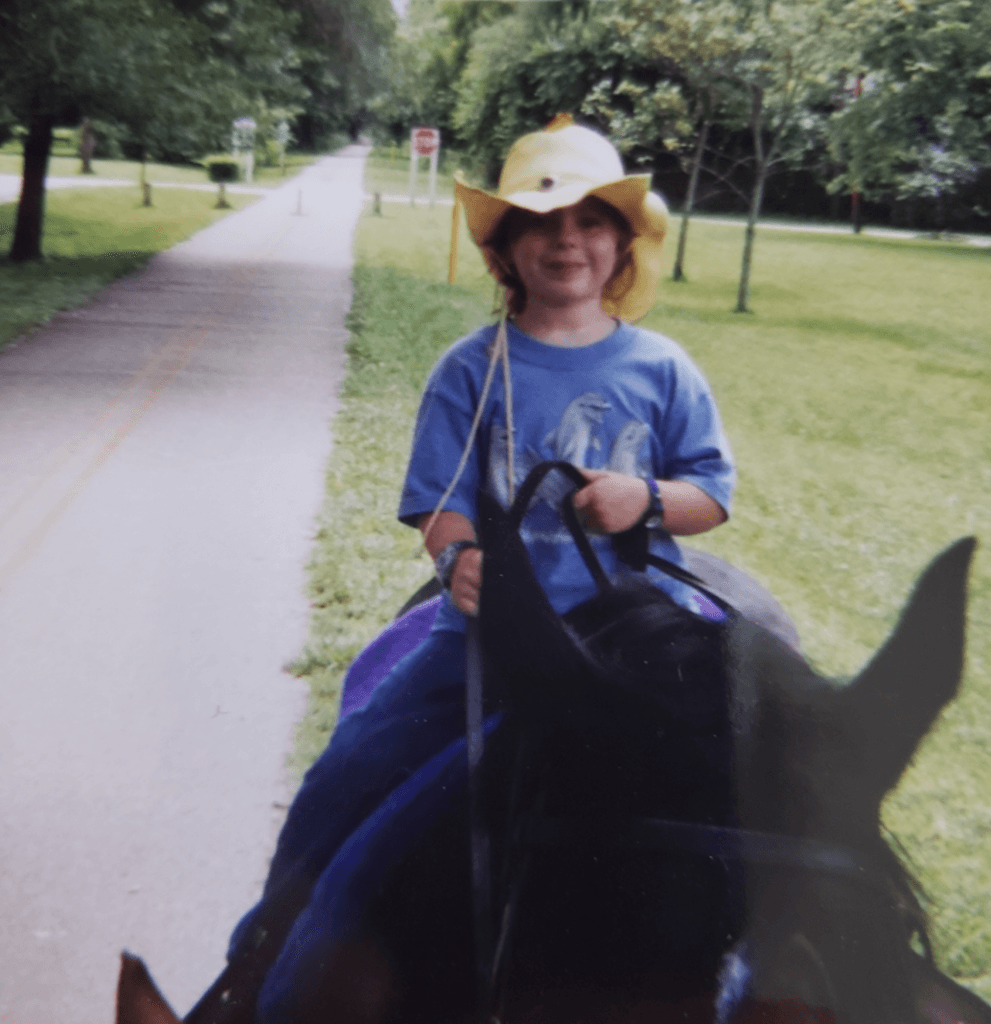 My grandfather bought me my first horse. She was an Arabian named Fanny. I taught her how to jump, specifically, the most random things at my grandparent's farm. It was a lot of fun. As I got older, I started teaching my mom's horses how to jump. These Western horses were leaping logs, puddles, and anything they could, rather than stepping over them – my mom and brother didn't like that very much!
My godmother, Trish Neverman, was doing a Pony Club at her farm in Milford, Ohio. I was four or five when my mom brought me out there and Trish taught me to jump. She said "she really needs to get into this." Which is where I found a love for show jumping.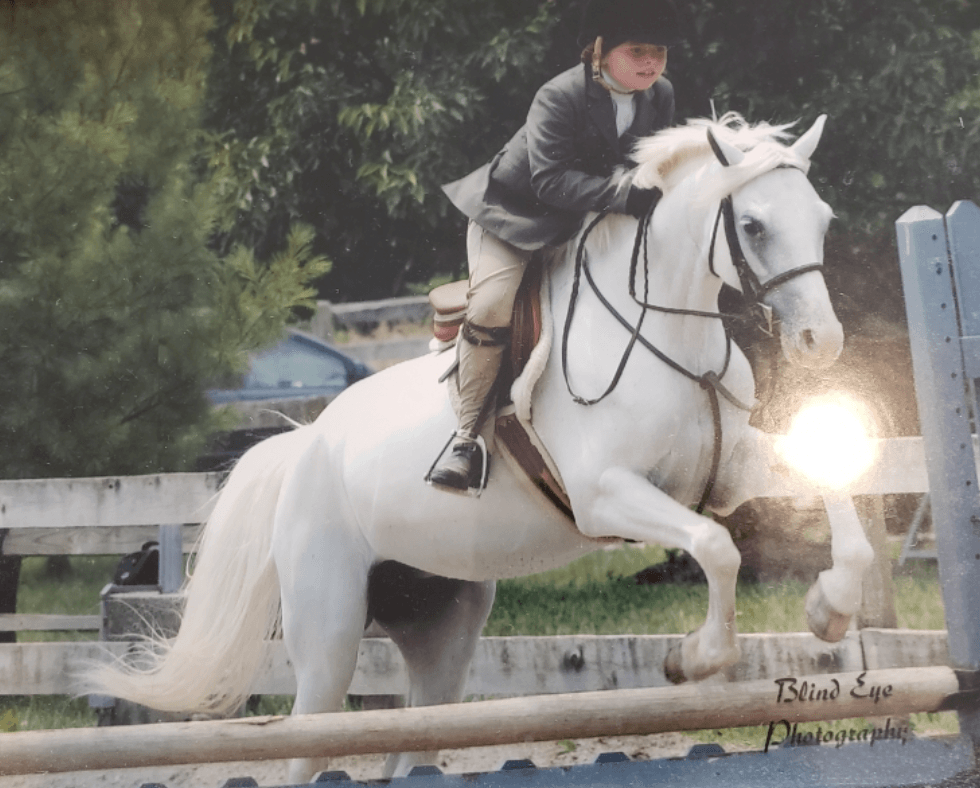 Shortly after, I started riding with David Beisel. I rode with him for ten years, until I was fifteen. His first Grand Prix win was on a horse named Irish Hunt, which I later bought from him. I showed my first Grand Prix, my first 1.50m and all of my first big classes with him. Irish Hunt was an off the track thoroughbred. We later sold him back to David, so his daughter, Izzy could start riding him. It's really cool how everything went full circle with this horse.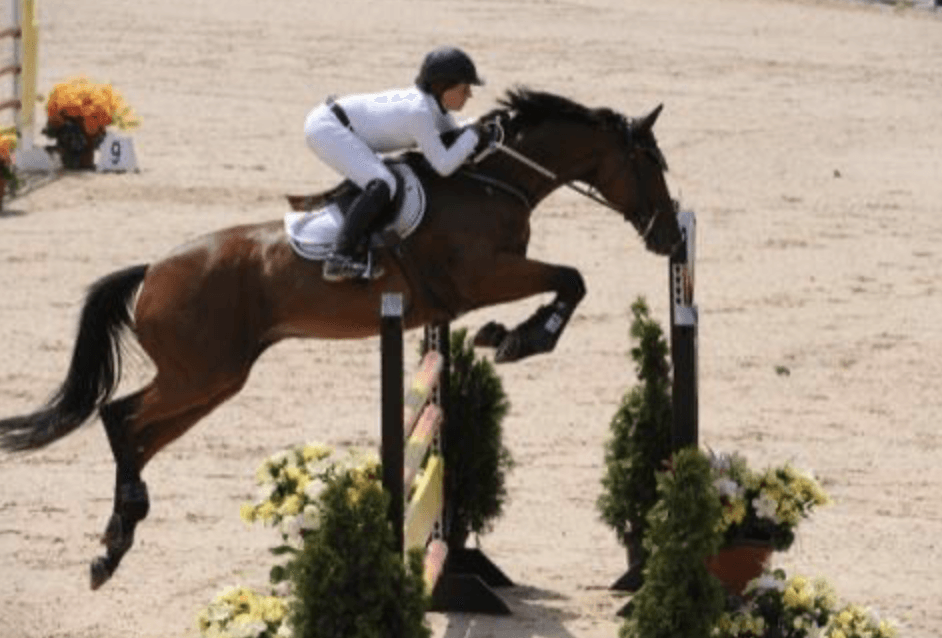 WEC: Tell us about your horses and your stable.
Kady: I have my eight horses, a barn manager, and two people to help keep that rolling. I'm at the barn every single day, where I ride and take care of my horses. On the weekends we go to horse shows. I've been busy doing all this and running my own company, but it's a lot of fun.
I've had several mentors who have helped me be on my own without a trainer. I've been on my own for a year and a half now. Whenever I am having trouble, or doing well I will reach out to them and they are just great. It was a little rocky at first, but it is so rewarding.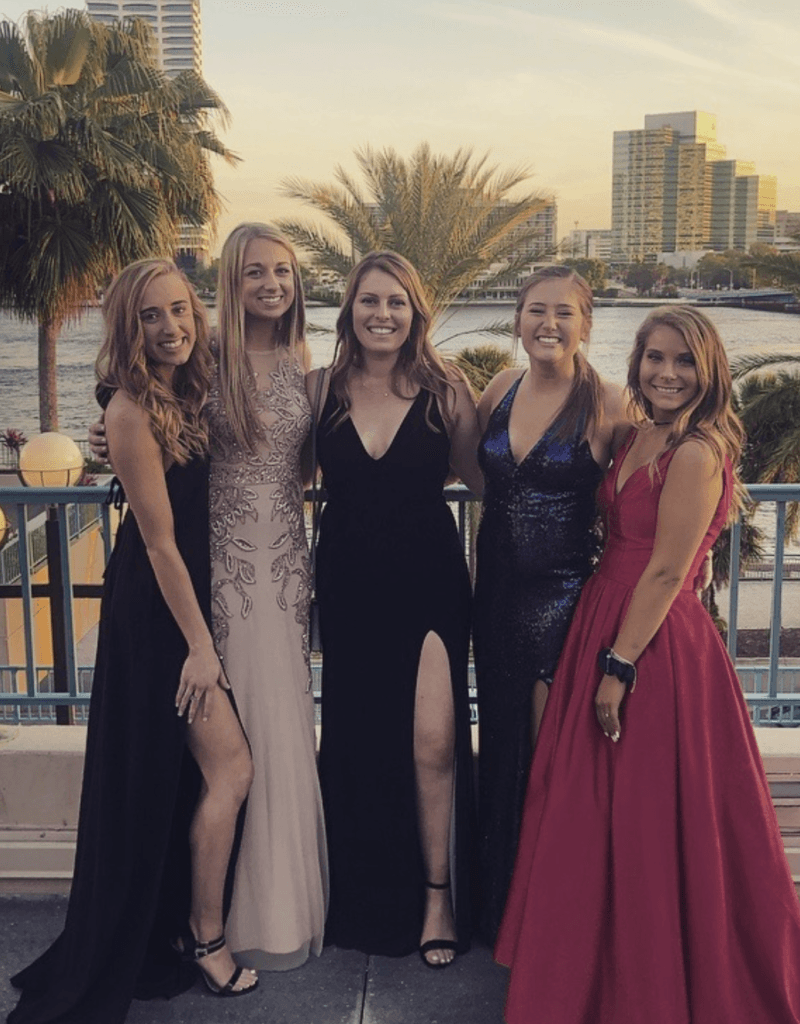 WEC: Did you attend college?
Kady: Yes. After high school I went to Jacksonville University, where I studied Sports Business with a minor in Marketing.
WEC: How did you balance your work and school life?
Kady: During high school I would take the third quarters off from school. When I was 15, I started training with Scott Keach. He was based out of Lexington, Kentucky and Ocala, Florida. That is when I started spending winters in Florida. I did school completely through tutors so I could show in Ocala during the winter.
For college, I chose a school that wasn't a close driving distance to the barn. I wanted a real college experience and so I could focus on my grades. I was very involved within my sorority, Alpha Delta Pi. I knew if I was riding everyday, my school work would get a little bit relaxed; it can be hard to balance both.
On the weekends I would drive to Ocala or I would fly to a show. I always scheduled my classes Monday – Thursday so I had time to ride on the weekends.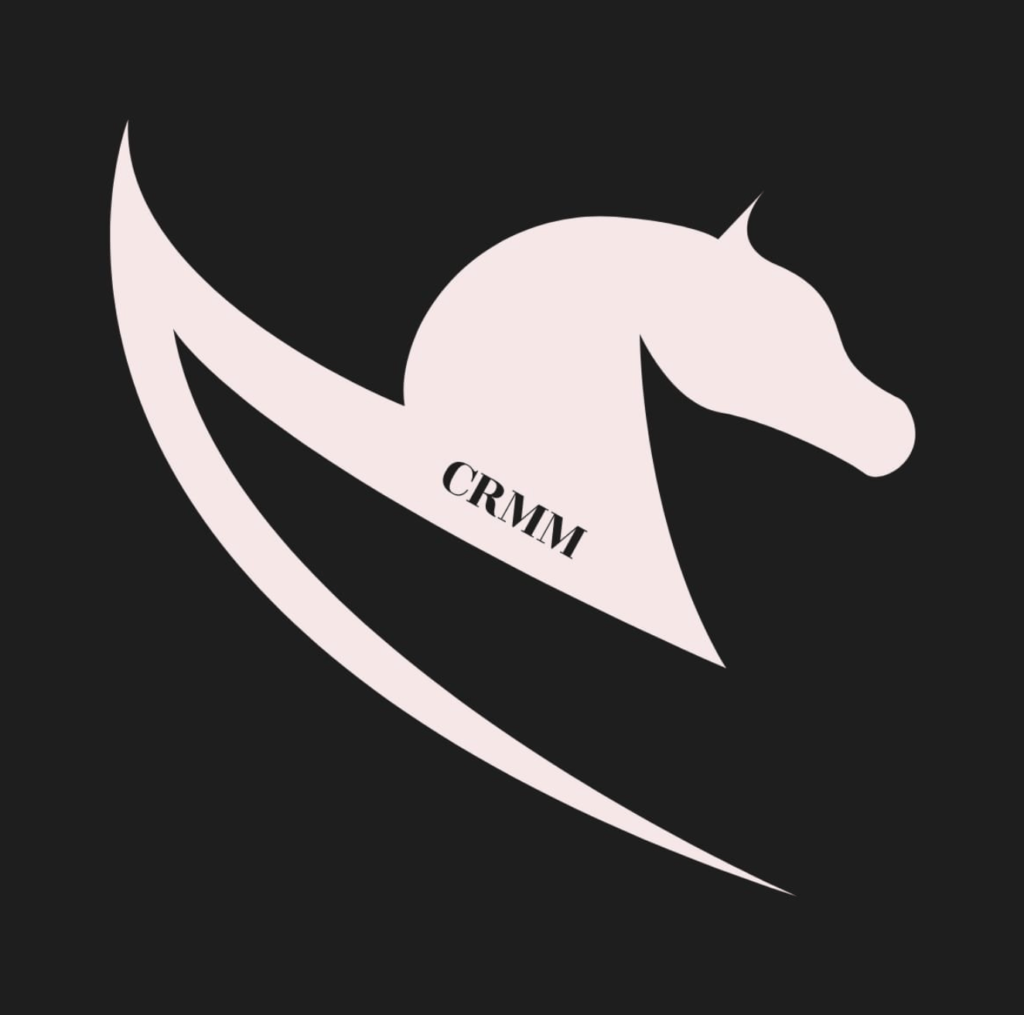 WEC: What do you do for work?
Kady: When I graduated, I worked for Hagyard Equine Medical Institute in Lexington, Kentucky as an intern for about a year. Eventually, I moved to EnviroEquine where I worked in marketing. This winter I started my own business named Clear Round Marketing Management. CRMM specializes in social media management, sponsorship management, website design, and more for equine businesses, companies and athletes.
WEC: What is the best advice you can give to someone starting out in the industry:
Kady: I always say go to school (college). This sport is so hard – mentally and physically. If you are in it all the time, and your only friends are in the sport you will get burnt out. Live a double life, so you can have a separation from the horses. Create a life outside of the sport where you can have a normal job and normal friends.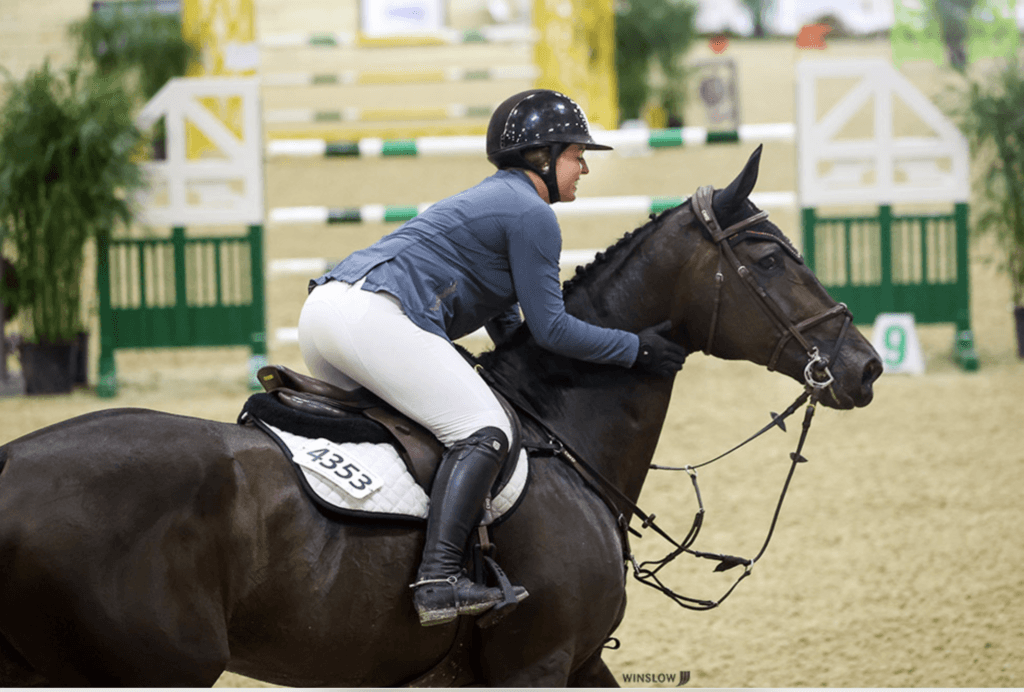 WEC: What's next for you?
Kady: I was supposed to have a stacked summer of showing. However, two years ago I had shoulder blade surgery where it was completely redone. I need to have surgery again – which leaves me with 6 months of recovery and rehabilitation time.
I have two weeks until the surgery, so I was so grateful to have gone out with a bang last night (Winning the $30,000 Grand Prix). I came back a little too quickly after my last surgery. This is a physically demanding sport, wear and tear is unfortunately pretty normal when you ride as much as I do.
Although I'll be out all summer, I plan to be back for the WEC winter series in Ocala.
Congratulations, Kady! Best of luck with your surgery and we can't wait to see you at the World Equestrian Center again soon!