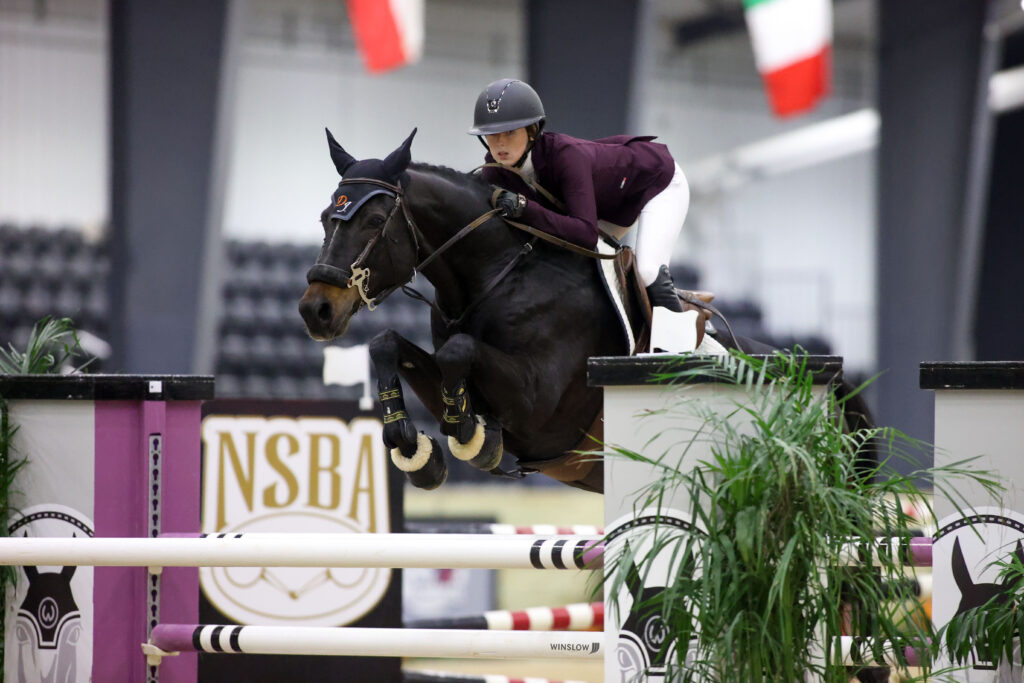 This week's Sunday Spotlight lands on eighteen-year-old Lani Hutchson riding with Diane Masters of Masters Show Stables in Georgetown, Kentucky. Lani regularly competes at World Equestrian Center with Light Show, owned by Diane Masters, and her own Iconic. We caught up this week with Lani to chat about how she began riding, her many WEC wins, and her future goals and plans within the industry.
Tell us a little about yourself and your horses
Hello, my name is Lani. I am from Columbus, Ohio and I currently ride out of Sunbury, Ohio. When I was fourteen I was diagnosed as a type 1 diabetic. Between dealing with diabetes and riding all of the time, I don't have many other hobbies! They take up a big portion of my time.
I lucked into showing Quandro. He is the bay horse that I have been showing in the Welcome and Future Prix's. I did my first prix on him a month ago, and I will again in two weeks at one of the November WEC shows. Quandro took me into my first prix like it was nothing! He was smooth and so fun to ride. My other horse, Iconic, I have owned since he was five… He is an import from Holland. He competed in his first Future Prix last week and finished seventh out of twenty-six entries! I am super happy with him. He did the Welcome Prix this week, but it didn't go as well as I wanted it to, but that's okay he is still a baby! Today we brought him back down for a confidence booster class in the 1.20s and we won it.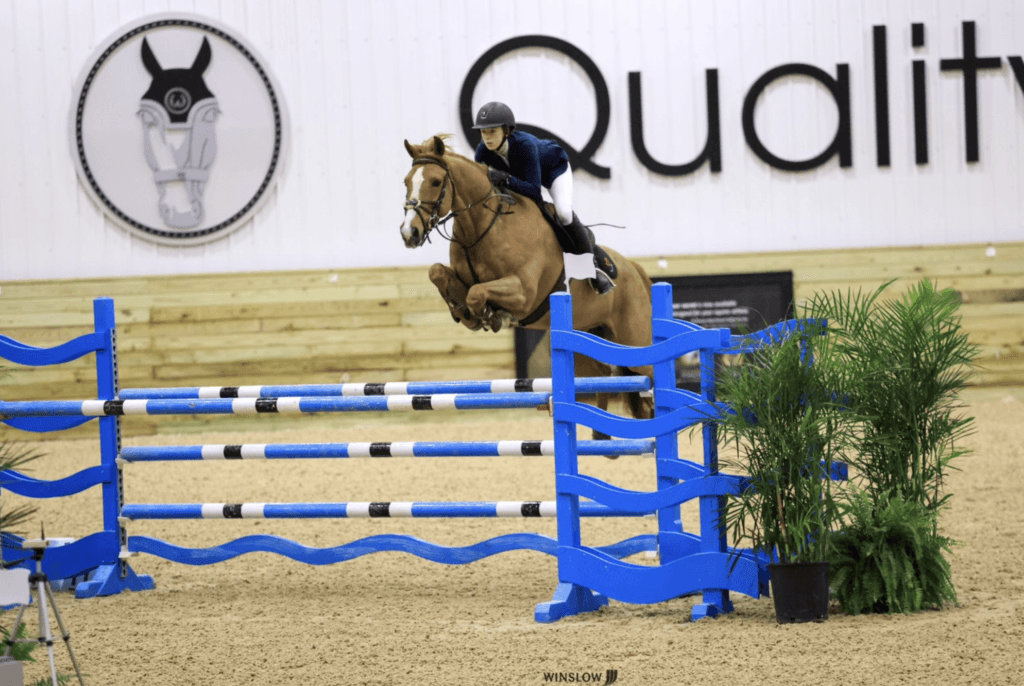 How did you get started in riding horses?
My mom has always loved horses but never rode much. When I was three, she introduced me to horses and I have been in love ever since. I started lessons when I was four or five and I have been riding since then! I have been riding with Diane since I was eleven years old and I was never really serious about my riding career until two years ago when I started riding in the jumpers. I had a Selle-francais who was eighteen and the been-there, done-that type. She loved her job and really was the reason why I wanted to start show jumping! After that, we imported Icon and that's when I decided that I liked importing.
What are your future plans?
Well, right now I am going down to Diane's once or twice a month to ride with her. I just finished high school and this winter I plan to move down to Georgetown with them to start my professional career. I will be focusing on importing young horses and selling them! Longterm, I want to be a coach or a trainer. That's the plan!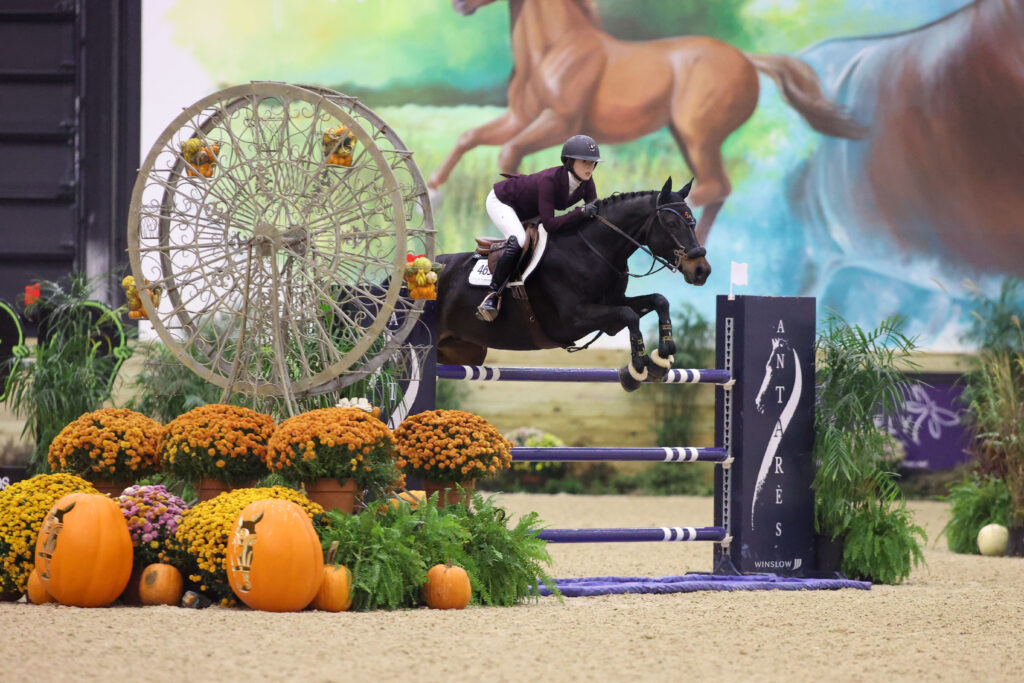 Who has been influential to your riding and who do you look up to?
My mom and my dad have been my biggest supporters. My dad works super hard to make sure he can financially afford keeping me in this sport. Between me and my diabetes, it is a lot… This sport is expensive. Diane and her son have also been extremely encouraging and helpful.
I really look up to David Beisel. My trainer asked him what his thoughts were on moving up to my first Prix. I have gotten closer to him over the past few weeks because he rides one of our sale horses. I've gotten to know him and I just really look up to him as a rider and a person!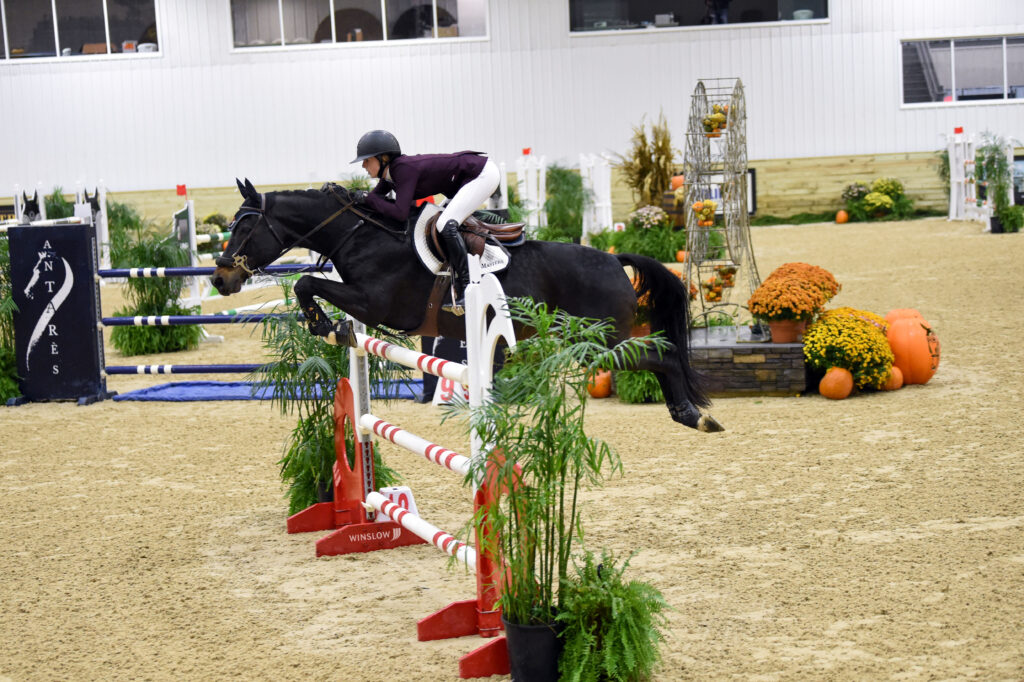 What is the best piece of advice someone has given you about riding?
I was once told that there is a big difference between being cocky and confident. Those who are cocky will be more likely to go in and have rails and not have a good round. Those who go in confident take a deep breath before they go in and are more likely to have a relaxed and smooth round!
Thank you, Lani! We wish the best for you in your future endeavors and we can't wait to see you at WEC again.