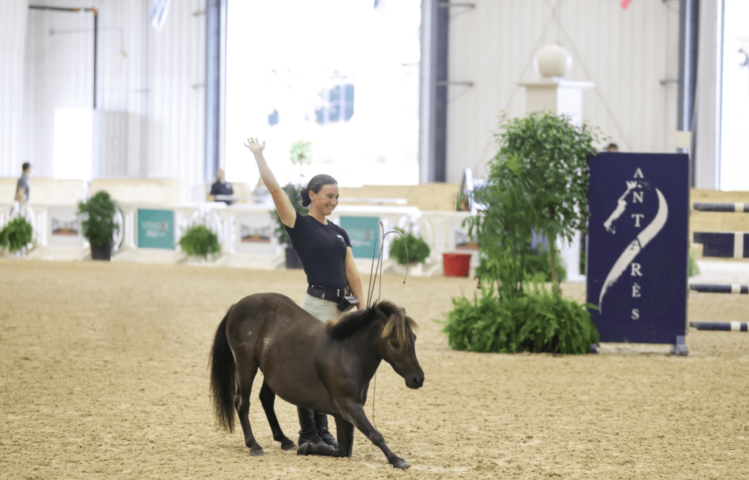 This week's Sunday Spotlight rider shines on Leigha Schrader of Woodbine, Maryland. Leigha began volunteering at Days End Farm Horse Rescue when she was just 12-years-old. After spending years learning the ropes and earning thousands of volunteer hours, she rose through the ranks and now works as an assistant trainer within the organization. Her role consists of training rehabilitation horses and preparing them for adoption, advocating for the DEFHR rescue horses on social media and traveling to performances with Vinni the Mini, the DEFHR spokespony.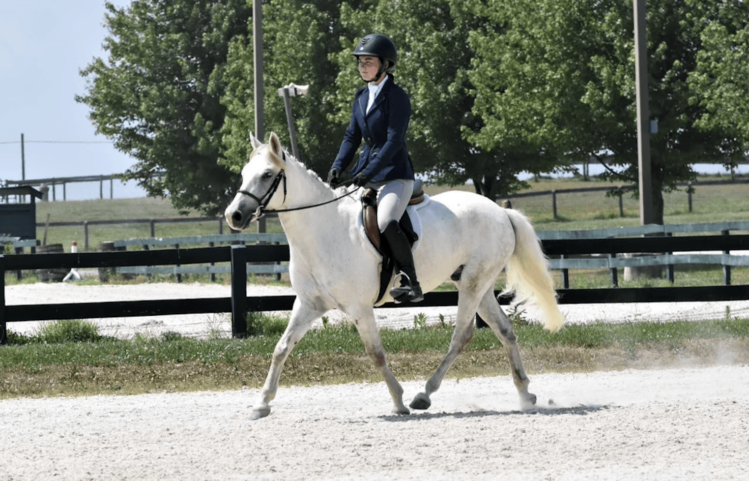 WEC: How did you get into riding horses?
Leigha: I had no horse experience at all when I began volunteering at a local horse rescue, Days End Farm. I fell in love with the work and they've been a part of my life ever since. I wanted to learn more and at the time I didn't realize how big of an impact that would have on my life!
Within a year of volunteering at Days End Farm I started riding at a local lesson barn and decided from there that I wanted to make horse training my career. I rode through high school and then went on to study business for my undergraduate degree and later graduate school for communications.
WEC: When did you begin showing?
Leigha: I started in the world of eventing and have done a variety of different disciplines since then, like dressage and now hunter/jumper. I am diverse in my training and that plays in well for working with the vast variety of horses that we meet at DEFHR. My heart is with the hunter/jumper discipline and having the opportunity to ride and show at World Equestrian Center is just a dream come true!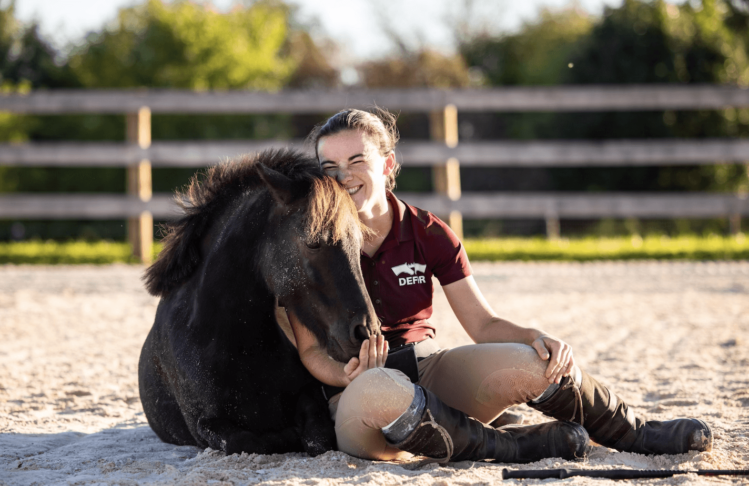 WEC: Tell us about your work with DEFHR
Leigha: I started as a volunteer and then in my senior year of high school I interned under the head trainer. We joked that I was the intern who never left and I was eventually hired on as the assistant trainer!
I love giving a horse a fresh start in life and seeing them go off to be successful in new careers and thriving in their new homes. I'm so happy with where I am and my work is so rewarding. Not only am I training the horses, but I also get to use my knowledge from school to help market them online and through various other platforms.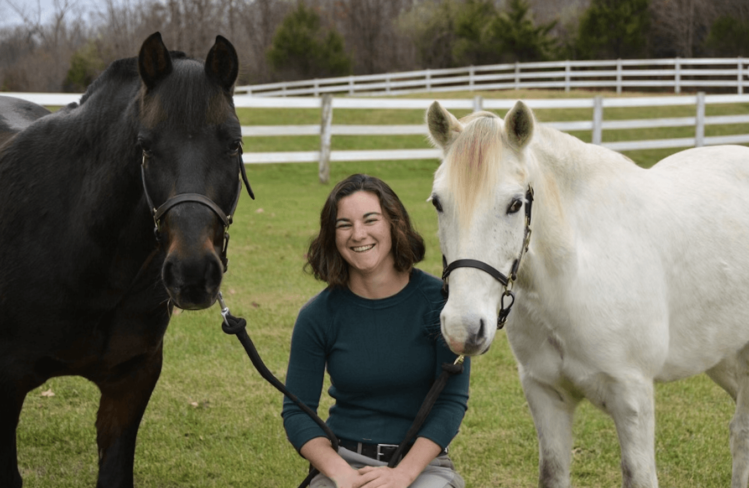 WEC: What's been your favorite success story from DEFHR?
Leigha: We had a nineteen-year-old stallion who spent fifteen years of his life locked in a barn. It was a sad situation. His feet were terribly neglected and were curling over with almost three feet of growth. He had no concept of the outside world and had minimal human contact. We were expecting the worst for his rehabilitation – the vet and farrier were very realistic about the severity of his condition. We would have just been happy if he was pasture sound. Miraculously, he was sound enough to work and at nineteen years old I started him under saddle. Now he teaches kids as a lesson pony at a nearby barn. His story is so special to me.
Thank you, Leigha! WEC was so happy to host DEFHR at this week's horse show.