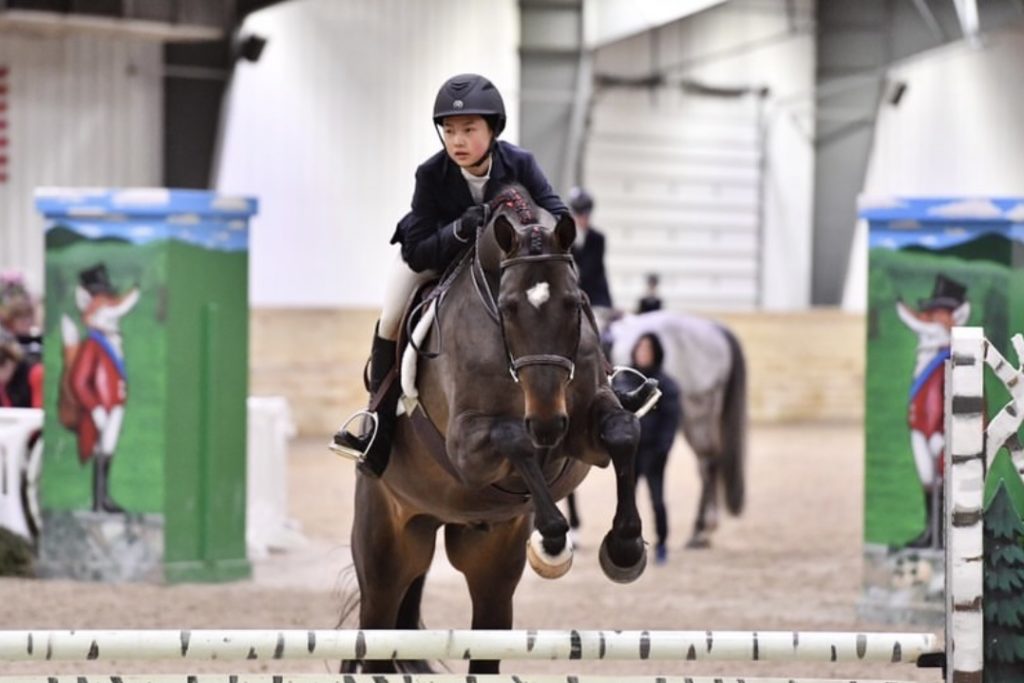 This week's Sunday Spotlight falls on junior Sarah Newman of White Lake Michigan. Sarah just moved up from the pony ring last year and is well on her way to showing in the Junior Hunters and Equitation next season. Sarah took time this week to chat with us about her new mount, Nexton, her hopes for riding in college and her love for nature photography.
WEC: How did you get into riding?
Sarah: My dad rode horses when he was little, so he got me into riding. He signed me up for a riding camp when I was around 6 years old. I just kept coming back, then I started taking lessons. I just took lessons until I was 11 years old, which is when I did my first show in the Short Stirrup on a pony named Lilly.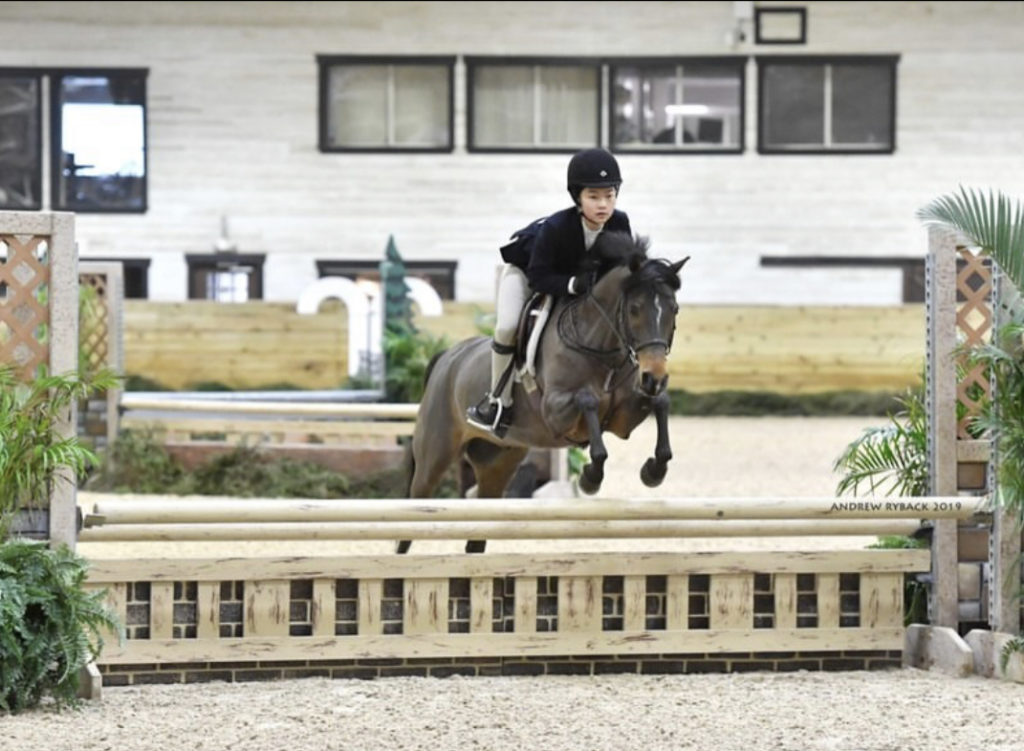 After that, I got my first pony named Ruger. He was a 13.1 hand bay Welsh/Thoroughbred pony. I got him when he was four years old and did the Medium Greens and the Mediums on him for about three years. I went to a lot of horse shows on him and even went to Pony Finals. We did really well at Pony Finals. There were some little mistakes, but I learned a lot. I had to sell Ruger in 2019 because I outgrew him.
WEC: Tell us about the horse you have now.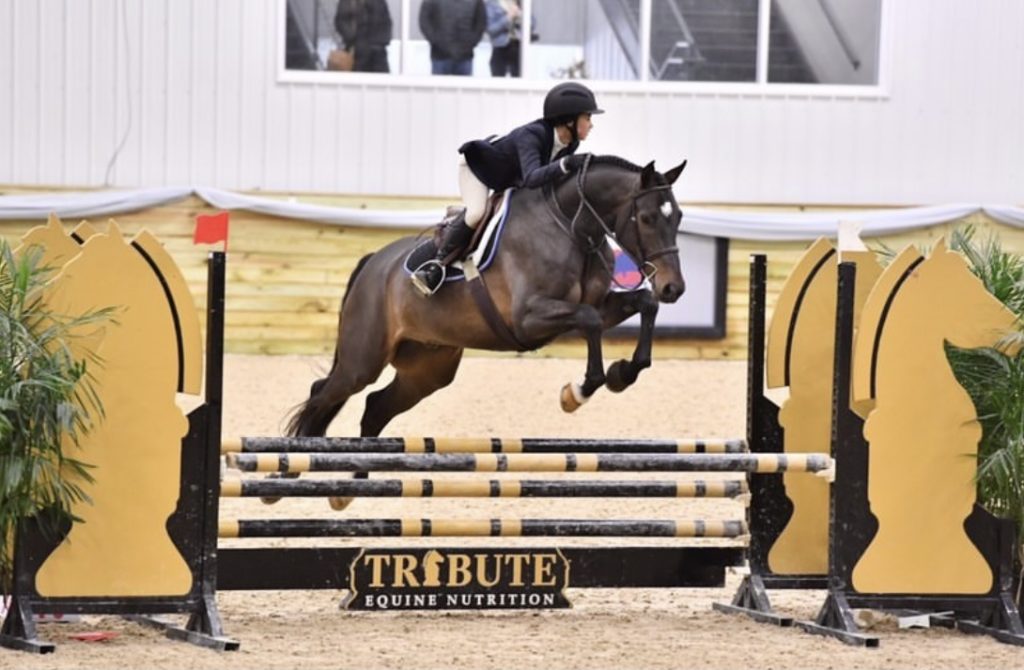 Sarah: I now have Nexton, who is a 17-year-old bay Holsteiner gelding. This show season, I did the Children's Hunters. Hopefully, next season, we'll do the 15-17 Equitation and either the Junior Hunters or the jumpers. He did the 1.30m jumpers in Europe before he was imported, so I might try it. I love the hutners, but the jumpers sound like a lot of fun.
Nexton is like a big dog. He loves affection, whether you're playing with his face or petting him, he loves it. He loves food, too. He isn't scared of things that most horses are scared of, like plastic bags. He would rather stick his head in them and play with them.
WEC: What have you done so far with Nexton?
Sarah: I've only had him for about a year, so I haven't done a lot with him, yet. I went to my first show with him at World Equestrian Center in February. It was my first time in the R+L Arena and my first time in the Children's division, and we got Champion in the Children's Equitation. We won both of our over fences classes. It was a lot of fun.
WEC: What are your riding goals?
Sarah: For now, I want to work on my equitation. In the future, I would like to ride on an equestrian team in college. I am a junior in high school, so it's time to start thinking about college and I know that I want to continue riding in college. I am interested in the University of Tennessee at Martin. It's not too far from where I live. I have a friend that goes there and it looks like a lot of fun. The campus is nice and they have a great equestrian team.
WEC: Has anyone inspired your riding?
Sarah: My trainer, Tara Golaszewski, has encouraged me and pushed my limits as a rider. She found both Ruger and Nexton. She has taken me from the Short Stirrup to the Children's and she taught me everything that I know today. My friends and family have also encouraged me to do my best and have helped me along the way.
WEC: Do you have any hobbies outside of riding?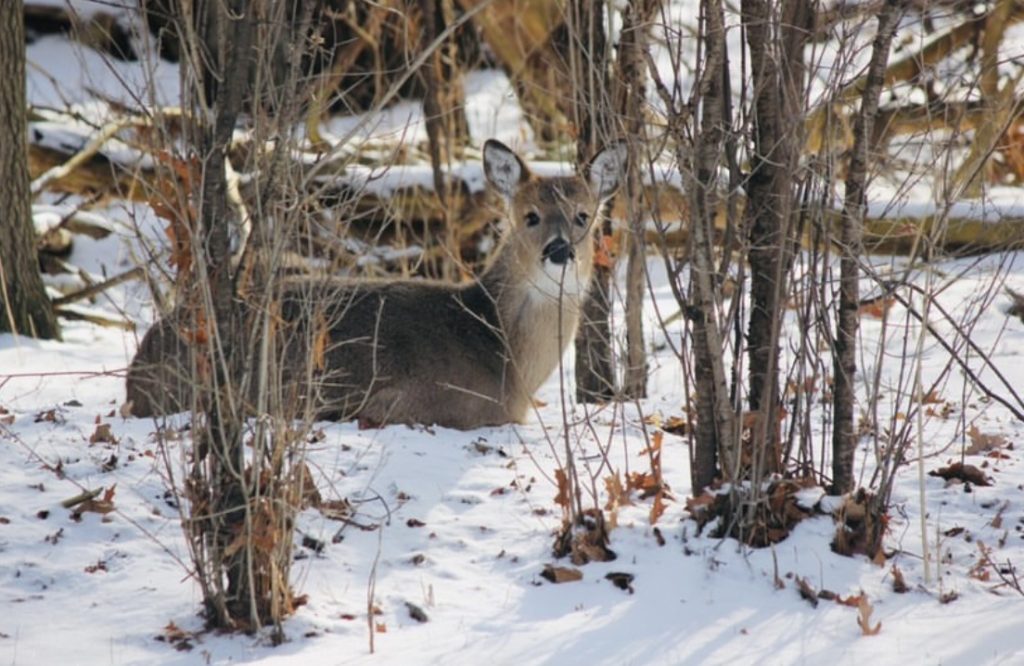 Sarah: I like longboarding with my friends and I really like photography. I typically do nature photography in my backyard.
Congratulations on a fantastic first show with Nexton at WEC, Sarah!