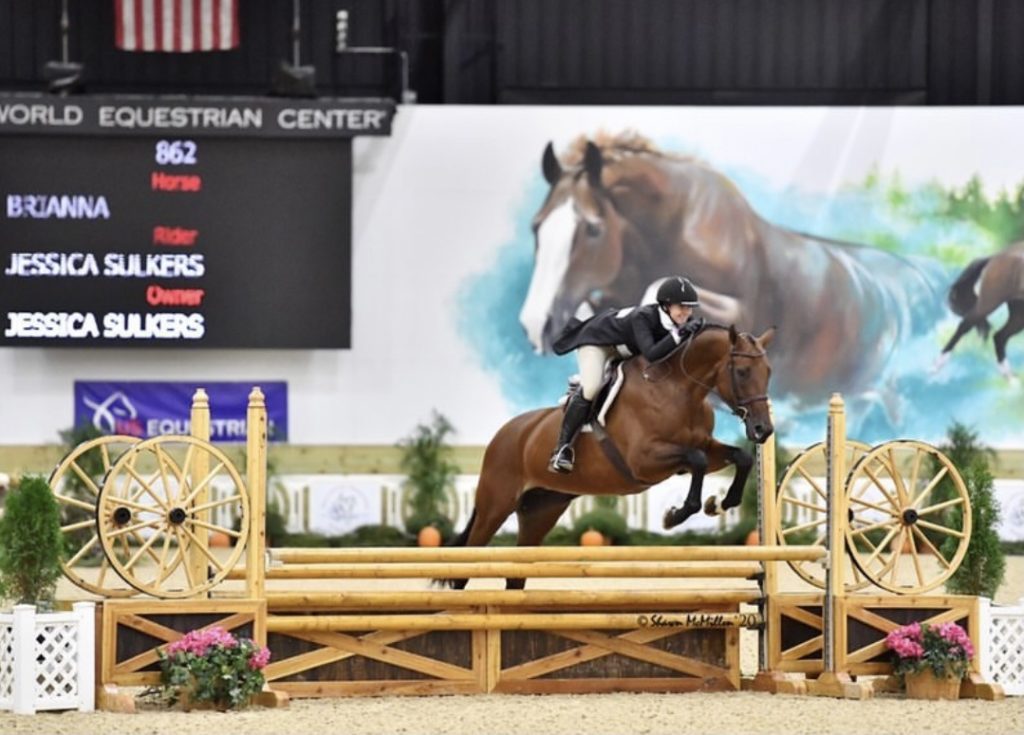 In the hustle and bustle of the horse world, it is sometimes easy to forget how lucky we are to participate in equestrian sports. Whether we are trail riding or showing at national finals, each of us are truly blessed to have our beloved horses in our lives every day. In the spirit of gratitude on Thanksgiving, Jessica Sulkers shares the comeback story of her remarkable mare, Brianna, and reminds us to never take a day in the saddle for granted.
WEC: How did you get into riding?
Jessica: I have always loved horses. I grew up in Australia and horseback riding wasn't very accessible. However, any vacation that I went on, I would always want to visit horses or go on a trail ride. When I moved to Canada at 10 years old, my parents promised that I could start riding to make the move more appealing.
When I moved to Canada I just rode at small lesson barns. In November of 2011, I started riding with Kim Farlinger. It was funny because, when we first moved to her barn, my parents said that they would possibly consider half-leasing a horse, and we ended up buying my horse that I have now, Brianna. She was four years old when we bought her and very green. I didn't know too much at the time, either, but Kim knew that Brianna would look after me.
WEC: Tell us about Brianna.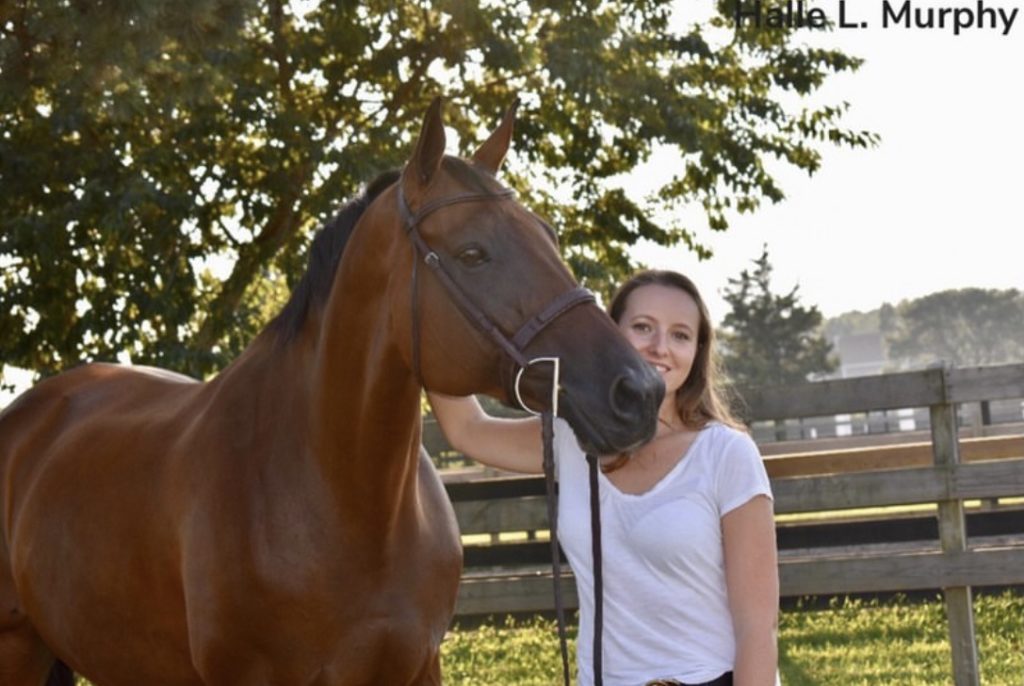 Jessica: She's a character. Her quirky personality is likely the reason that I ended up with her. She loves attention. People are always drawn to her because she's very personable. She will stick her head out if she wants a scratch on the chin and she loves to lick. I think that she won my mom over by doing that. I've had her for 10 years, now, so she's definitely part of the family. I love her.
WEC: What have you two done together?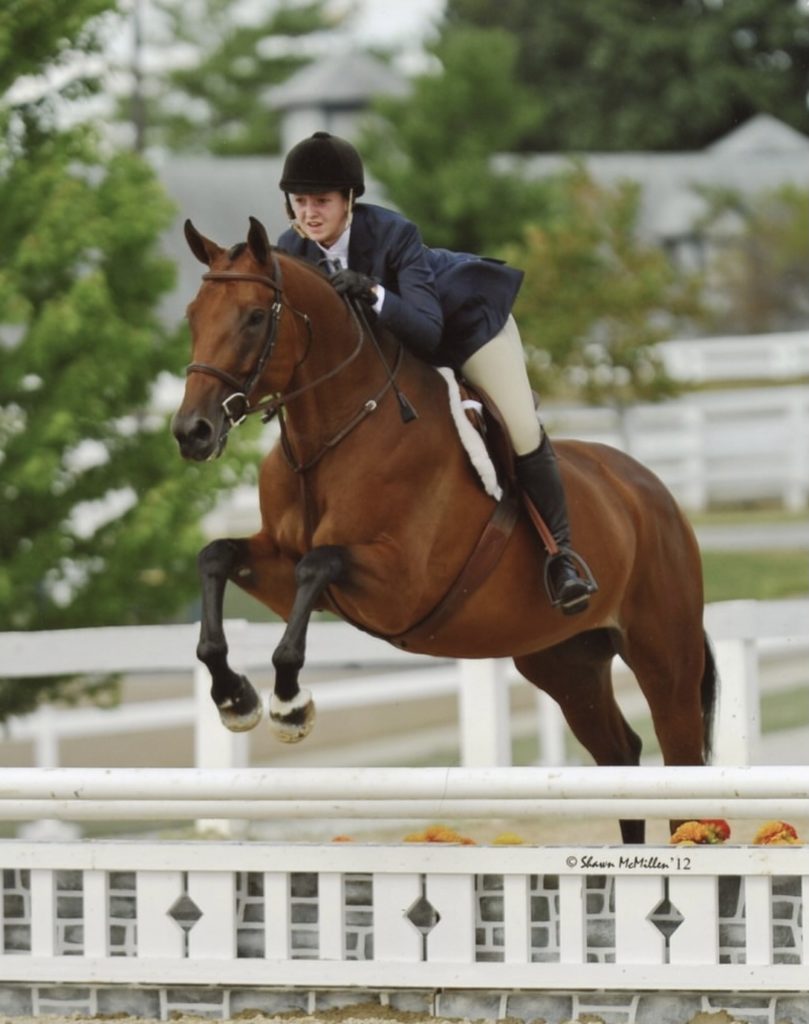 Jessica: She was a baby when I bought her, so neither of us had really done anything. My first horse show was with her in Kentucky in June of 2012. She was never professionally shown, but she carted me around the 2'6″ Low Children's Hunters. She's always been reliable and she's never stepped a foot wrong.
I have always had to work for riding, it's never been handed to me. Any show that we went to, I picked up odd jobs to help pay for the show. I was very lucky that Kim traveled to a lot of different horse shows, so I was able to compete at really cool venues.
WEC: Tell us about Brianna's injury.
Jessica: I had this dream of doing Indoors and having a competitive horse to do the Children's Hunters and the Junior Hunters on, but in November of 2013, Brianna injured her tendon. Originally it was just a slight tear and we did all of the "right" things. She was sound on and off from 2013 to 2015 and the first tear healed, but then she tore something below the original tear. There were times when we would be back to jumping, then she would have to have time off again. It was a rollercoaster.
In the winter of 2014, I decided that we should just give her time to heal, so she became a field horse for the winter and I went down to Florida with Kim to work full-time. That is when I got connected with Jerry Chasin at North Shore Equestrian Center at LIU Post. He asked what my college plans were and invited me to come see the school. I went and met with Brooke Chasin and I thought it was a really cool program. It was an NCAA team and Brook also had a full-time A circuit show business, so I liked the possibility of doing both.
In September of 2015 I moved to New York and brought Brianna with me. I loved having her there with me as I was starting school. I didn't know anyone, but at least I had her. At that point she was still rehabbing, so we were just getting back into the swing of things. Brooke was an amazing help, she really cares about the horses.
We aren't completely sure what happened, but in December of 2015, Brianna was unsound again and the vet suggested that she should be retired. I was told that any more injuries would cause her to be uncomfortable in the paddock, and I would be lucky to ever ride her again. That was the breaking point for me, I wanted to quit. I moved Brianna to a farm out east on Long Island where she could just go be a horse.
WEC: How did Brianna recover?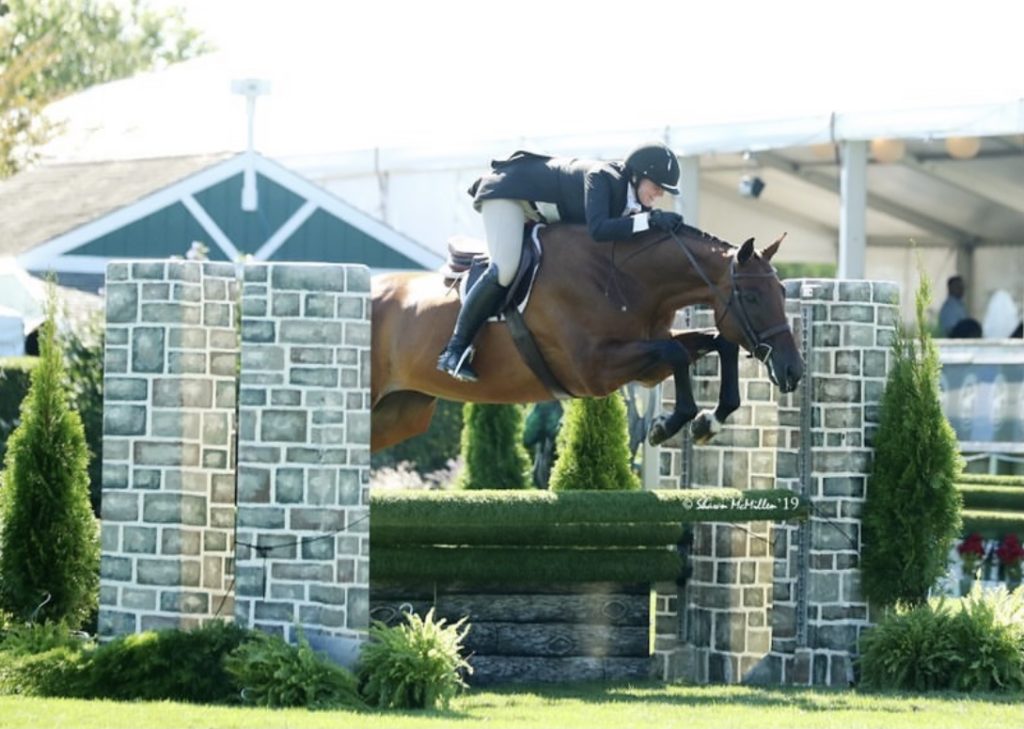 Jessica: I remember Brooke sending me an article about a horse that came back from an injury just like Brianna's saying, "This is going to be you." I didn't believe that it would happen, but in the summer of 2017 Brianna started looking really great in the pasture. I didn't really want to try again because I was scared of hurting Brianna, but I had the vets look at her again and they concluded that we could try one more time.
It's all gone well since that point. In August of 2018 we went to our first show since Brianna's injury at the Hampton Classic. It was a testament to how great of a horse she has always been. It had been four years since we had last shown. We did the 2'6″ and she marched into the ring like she never had a day off.
From there I decided that we should really give it a shot and do all of the things I had wanted to do as a junior. Brooke set me up with Laura Beth Strong at Laurel Crown Farms, which is where I'm at now. Laura helped to get Brianna fit again. In January of 2019 we showed in the 3′ Adult Hunters. I wanted to just go have some fun with Brianna.
WEC: How has 2020 been for you and Brianna?
Jessica: I decided that I wanted 2020 to be our year. I wanted to do everything I had ever dreamed of doing. Then COVID happened, which set that plan back a bit. However, all things considered, it's been an amazing year. We qualified for and went to NAL Finals at Capital Challenge at WEC. We finished 6th, overall. We are currently sitting in 4th place for Zone 2 for Horse of the Year and 2nd place in the Adult Hunters on Long Island.
Jessica noted her gratitude for Brianna's recovery:
Every time we walk into the ring, it's one more jump than I ever thought we would jump. It has given me a new perspective and I'm so grateful to be able to ride and show Brianna.
Thank you for sharing Brianna's story with us, Jessica, and for reminding us that every ride is a blessing.