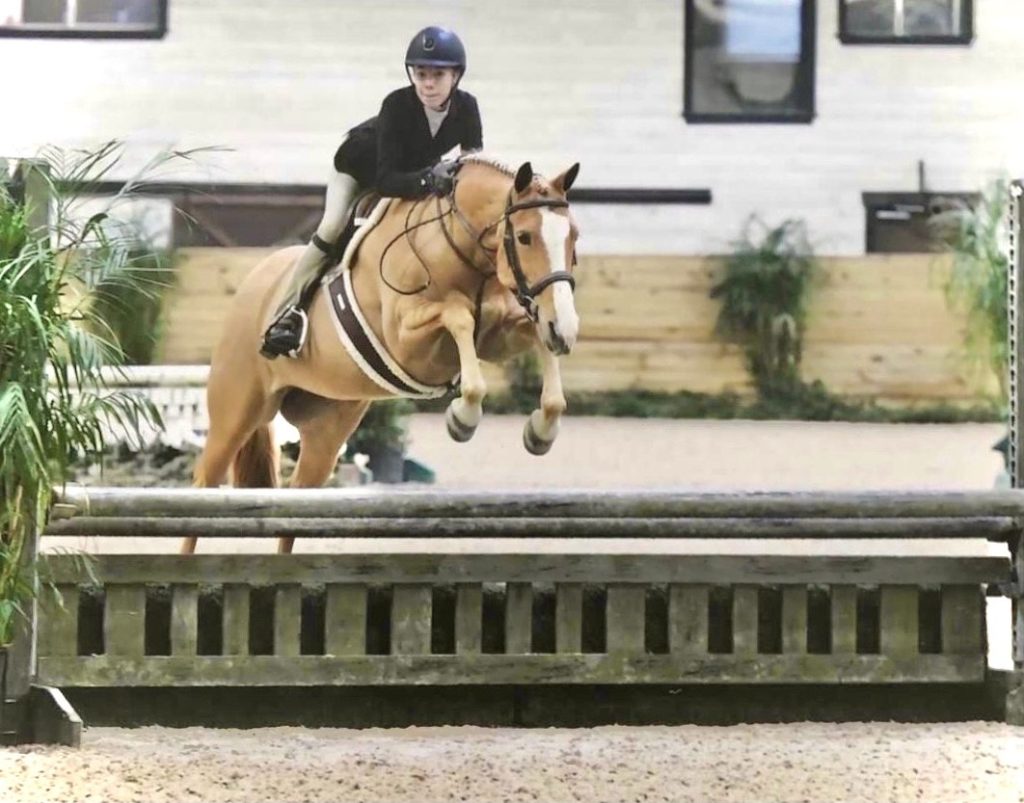 This week's Sunday Spotlight lands on 15-year-old Sophie Miller of Powell Ohio. Sophie had great success as a young rider in the pony ring with her ponies Whoopi and Miley and is now moving up (pun intended) to her new, nearly-17-hand lease Elton. Sophie took time to chat with us this week about her previous pony career, her excitement for her future with Elton and her horse-loving family.
WEC: How did you get into riding?
Sophie: I was basically born into riding. My mom rode and my sister was always around horses, so I was always at the barn when I was little. I just loved helping out there and I've always loved animals, so that's how my riding journey started. I was eight when I started riding and I'm 15 now. My mom still rides occasionally, and my sister and I ride together pretty often.
WEC: Tell us about your early riding career.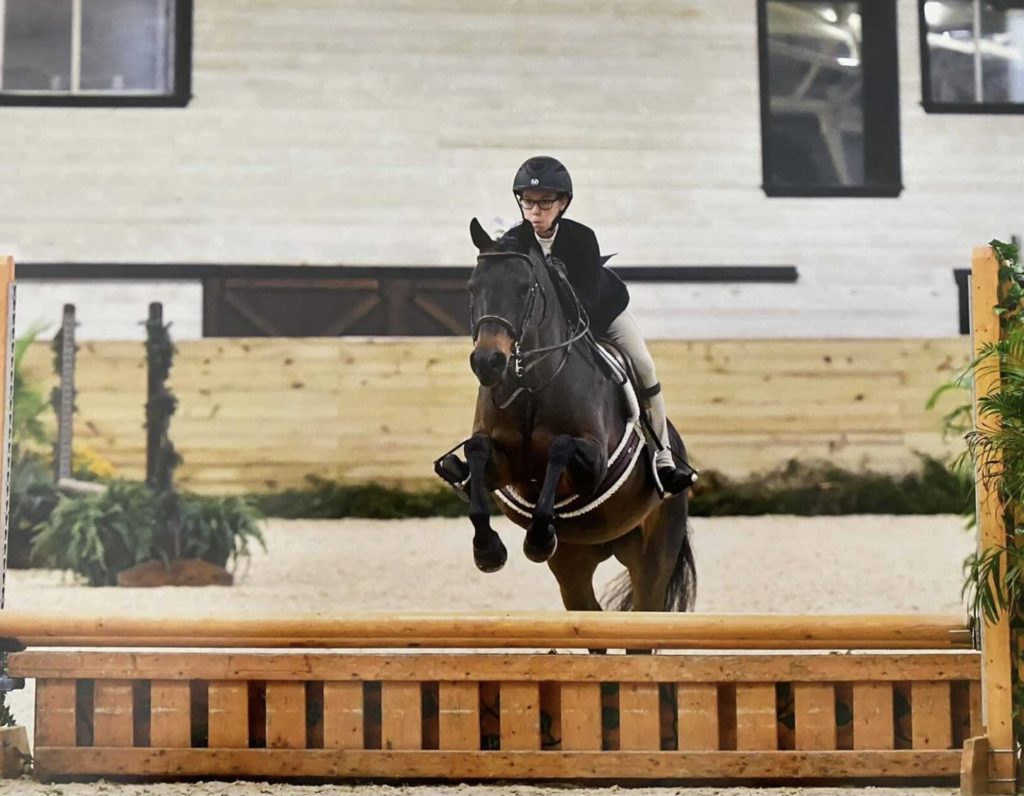 Sophie: About a year and a half into riding I met my pony Whoopi Di Do, or Whoopi in the barn. She took me through ground poles and crossrails, then all the way to the Medium Ponies. She even took me to Pony Finals, which was a pretty big deal to me. Pony Finals was a great experience. I met a ton of new friends, and we all shared the same goal of getting to Pony Finals and doing well. It was fun to get to compete against the best of the best ponies. Whoopi was really good.
I then got Miss Hanna Montana, or Miley. I showed her in the Large Greens and worked her up to the point that she is at now. I was getting too big for her, so we recently sold her.
WEC: What barn do you ride with currently?
Sophie: I ride with Red Tail Equestrian.
WEC: Tell us about your current horse.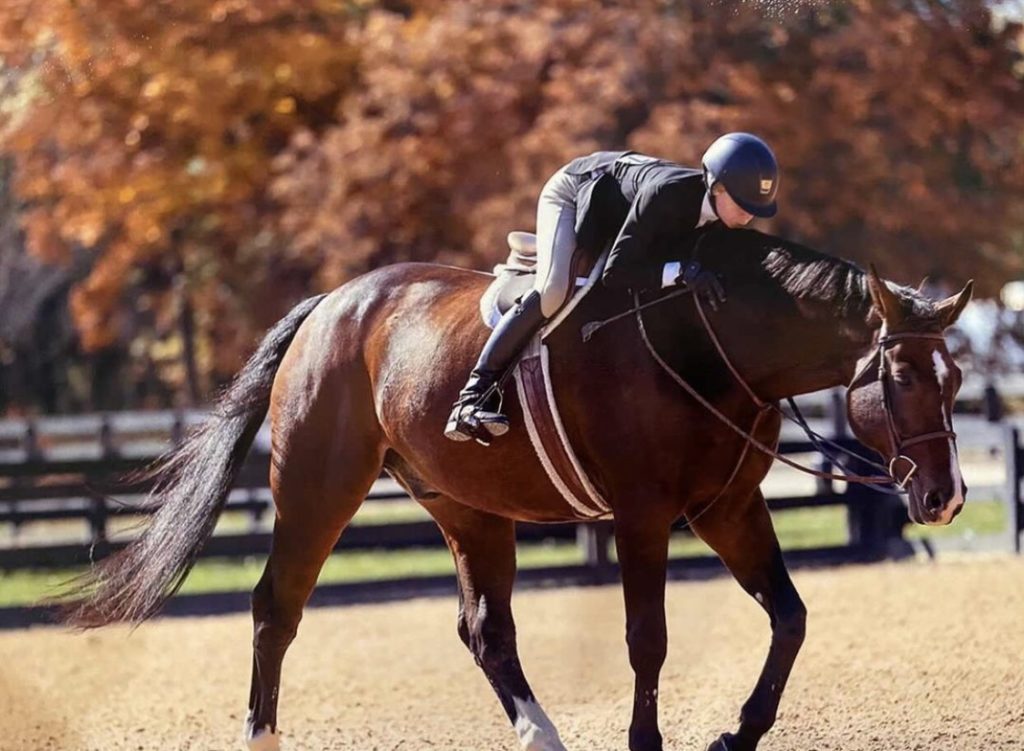 Sophie: I recently started leasing Timeless, or Elton in the barn. Elton is very special to me. This week marked one month of leasing him. In the month that I've had him, he has taught me a lot including how to steer and use a lot of leg. He has one of the best personalities that a horse could have. He's so sweet and trusting. A lot of people know him because he is owned by Holly Helbig.
We are just starting to get to know each other, so we are currently showing in the Intermediate Children's Hunters. We're working on building my confidence, since I am making the jump from a pony to an almost-17-hand horse. It's a big difference.
WEC: What are your riding goals?
Sophie: My goal with every horse or pony that I sit on is to build a great bond and connection with them. You want to build trust with your horse, the trust is extremely important. I want to be consistent with Elton. He has a lot to teach me, still. I would like to move up with him and have him show me the ropes in the 3'.
WEC: What are your hobbies outside of riding?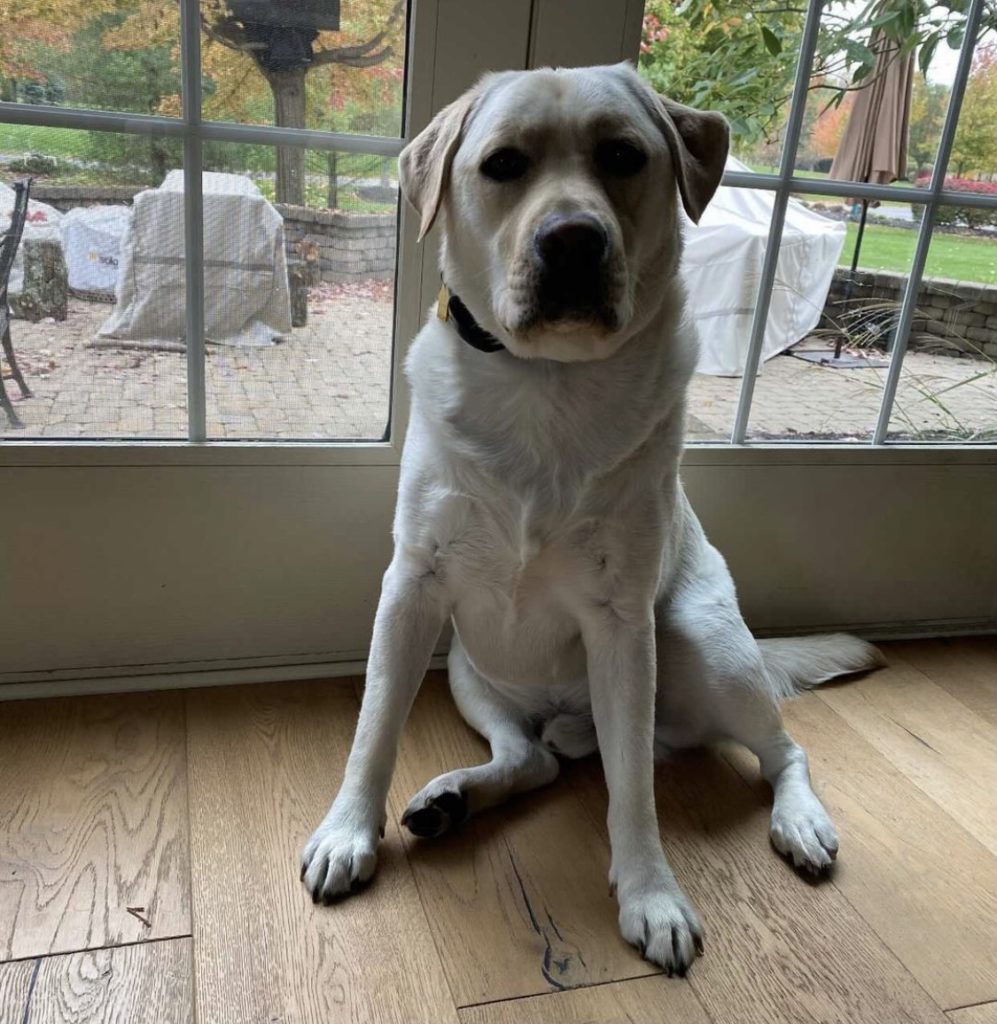 Sophie: I spend a lot of time at the barn, but outside of riding I love to hang out with my friends. I spend a lot of time with my family, too. I also like to walk my dog, Kramer.
WEC: Has anyone inspired your riding?
Sophie: My sister, Sydney Miller, has really inspired me. I started riding with her and still get to ride with her. When I first started, she taught me how to post and how to tack up a horse. Everything that she taught me has carried through to this day.
WEC: What is a memorable moment from your riding career so far?
Sophie: Getting my ponies Whoopi and Miley was really special. When I started the pony divisions with them, I qualified for Pony Finals my first time out with both of them. That was a huge accomplishment for me. I unfortunately did not get to go to Pony Finals with Miley due to COVID this year.
Sophie added:
I can't wait for World Equestrian Center to open back up so that I can show Elton there and see my friends at the show again!
We look forward to seeing you at WEC soon, Sophie!