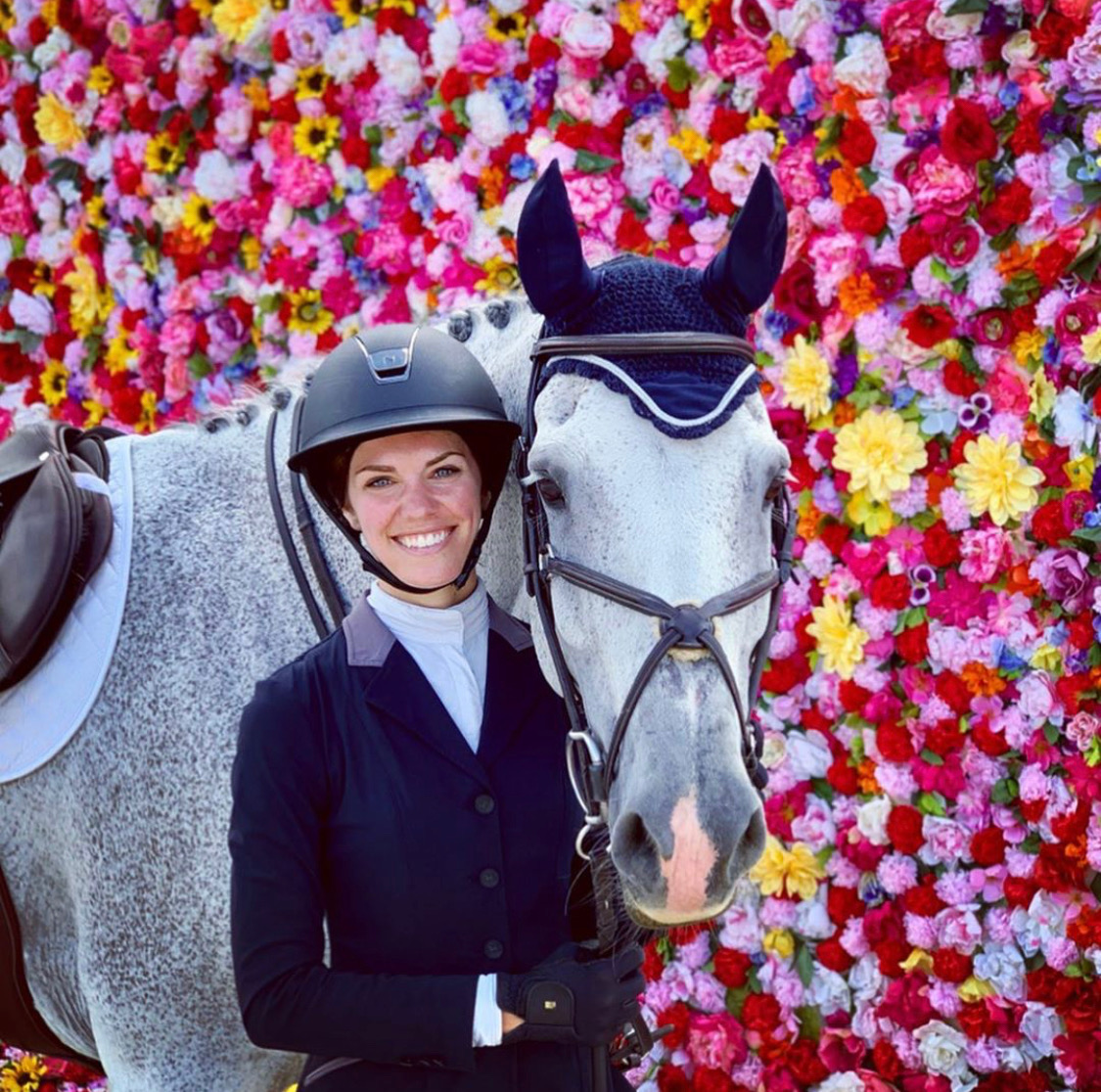 This week's Sunday Spotlight lands on Tori Bilas. Tori is a passionate horsewoman who has found horses in every aspect of her life – sport, work and art. She found her perfect match in a grey Holsteiner gelding named Brisbane. The pair compete in the jumpers and have found great success together. This week at World Equestrian Center, Tori and Brisbane took top placings in the Adult Amateur Jumper division. Tori took time after the show to chat with us about horses in all facets of her life.
WEC: How did you get into riding?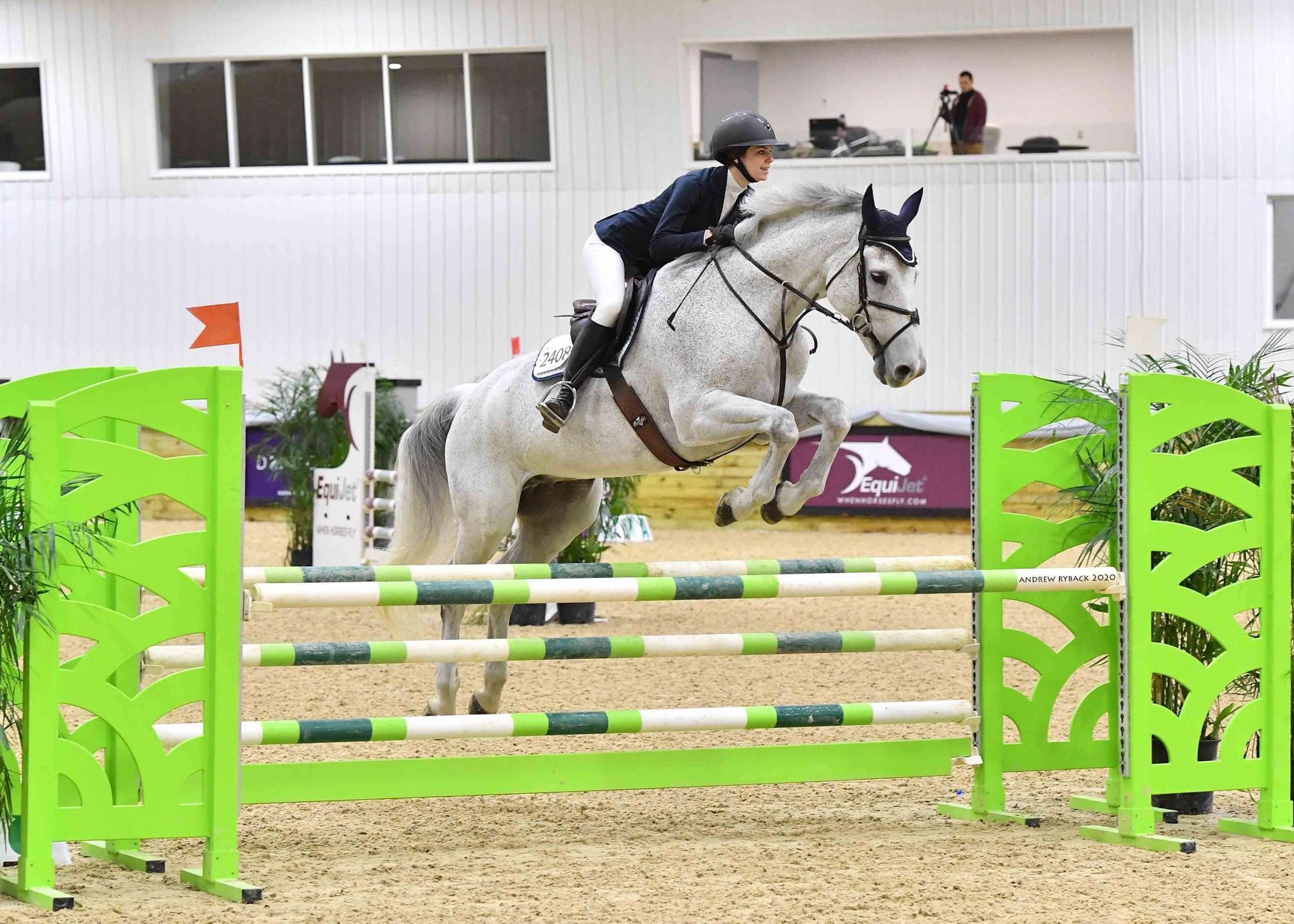 Tori: I started riding when I was six years old. I got riding lessons as a birthday gift. I've always been really animal-obsessed, so it was something I wanted to do for a long time and my parents finally decided to let me start riding. It kind of grew from there. I think my parents figured that I would grow out of it, but I never did.
I got a late start with showing. I took lessons until I was 11 or 12, then started leasing a horse. I still didn't really show, I just did those little barn shows. It wasn't until high school that I started doing the A rated shows. I did the hunters all through high school, then picked up the jumpers when I was in college. I didn't actually get super serious about it until college; that was when I started realizing all of the opportunities I could have. I started winning more and qualifying for indoors, Devon and the other big shows, and seeing what the sport was really about. It was kind of a slow pickup for me. Showing wasn't super important to me until I got my jumper and saw the success that I could achieve.
WEC: How did you make the switch into the jumpers?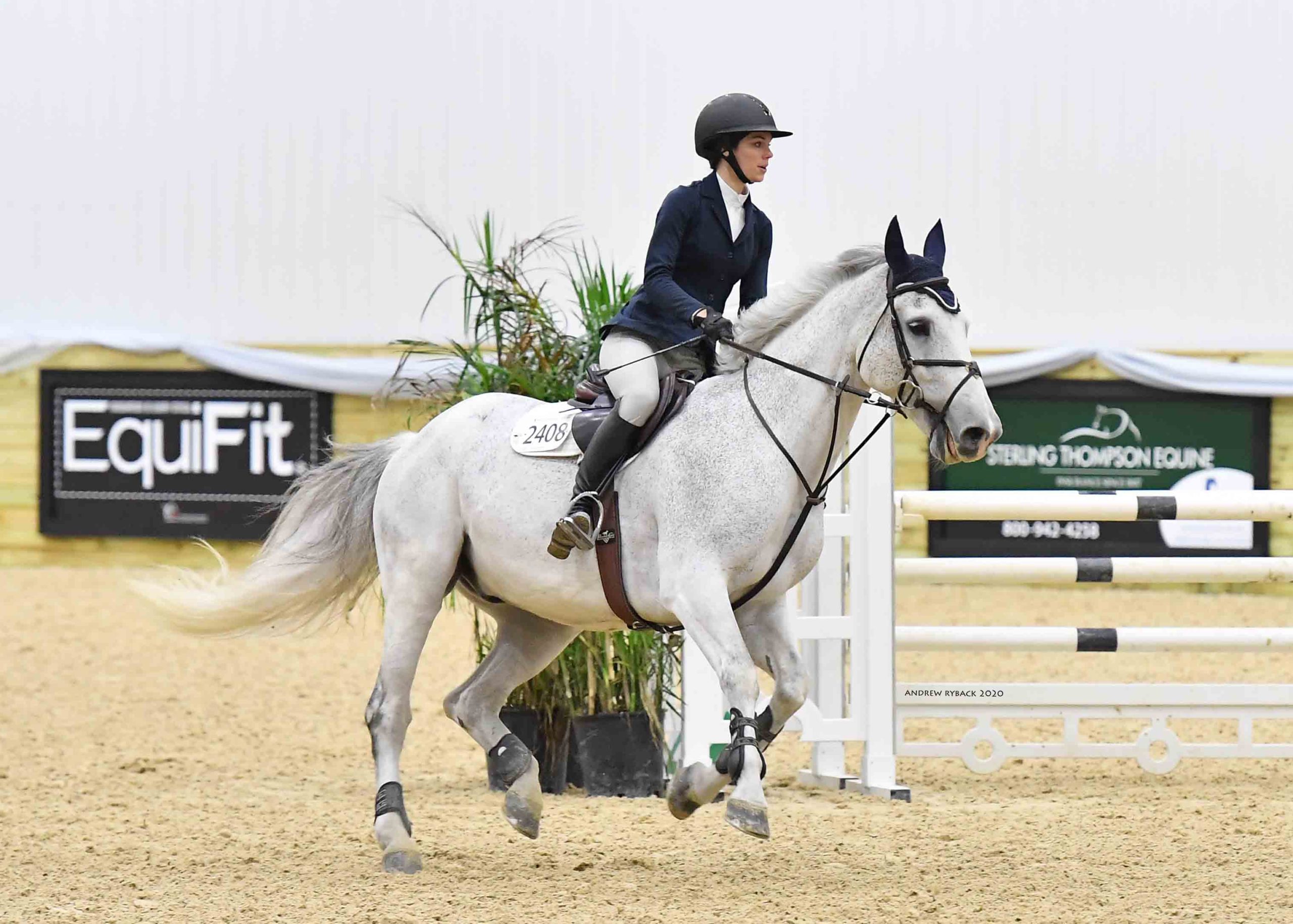 Tori: It was one of those things where I moved into the jumpers and never looked back. When I was a senior in college, I hadn't ridden for a while. I had taken a year off to study abroad and I was really busy. I knew I wanted to lease a horse again, and the one that became available to me, Brisbane, was a three-ring horse. He had just been imported and my trainer from high school was trying to sell him. I figured that could be a good opportunity. I didn't know what I wanted to do with him, but he could do anything – he could slow down and do the hunters or do the jumpers if I wanted to. We debuted in the jumper ring and he was picture-perfect. He was so awesome. I spent a year leasing him and we saw so much success that it raised his value. We knew we couldn't say goodbye to him, so we purchased him.
WEC: Tell us about Brisbane.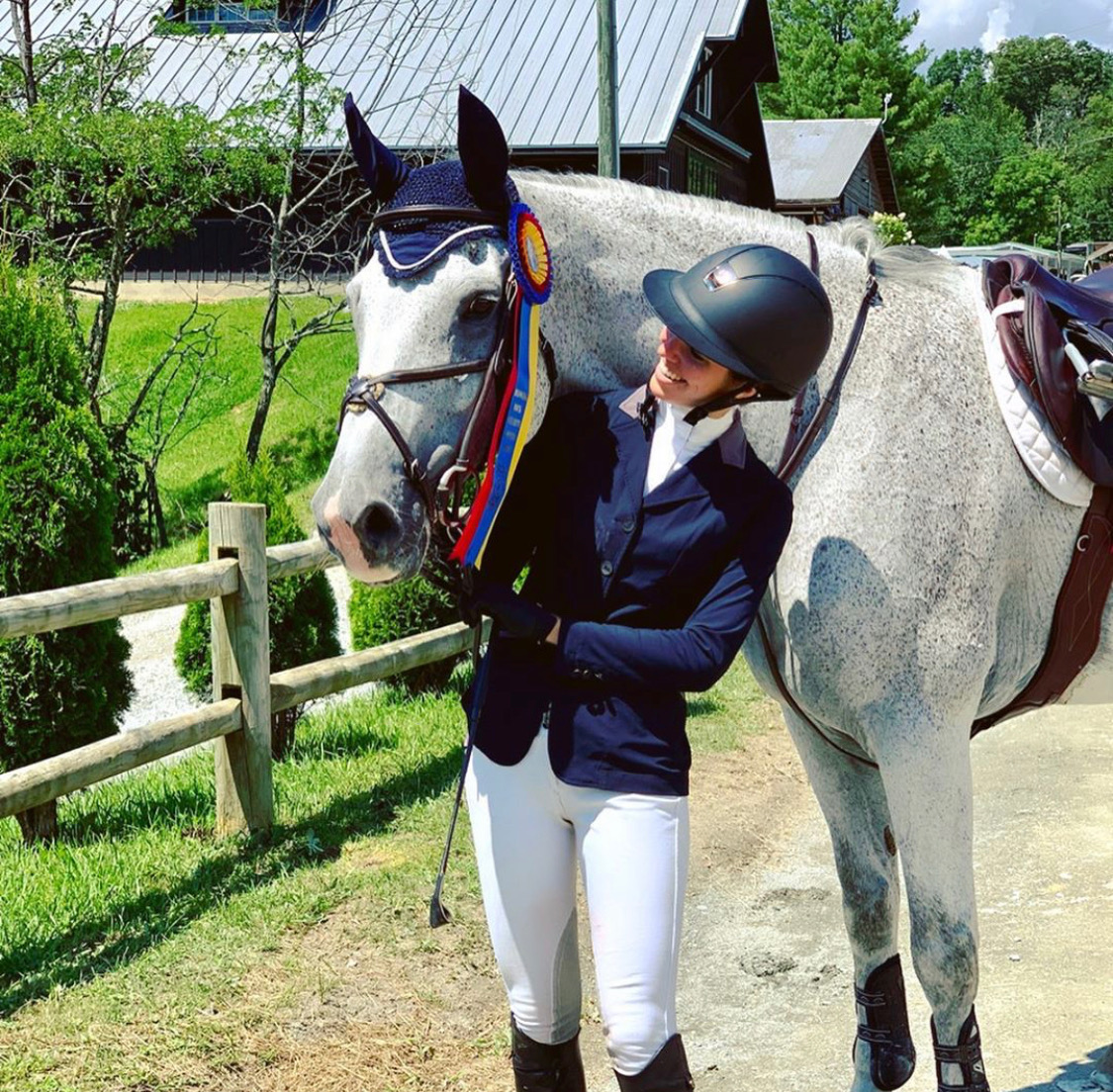 Tori: He is a 14-year-old Holsteiner. We kind of were made for each other. They were having a little trouble selling him because they imported him for someone and they didn't get along. They were doing everything they could to sell him, but he wasn't an easily sell-able horse. He and I just meshed so well. We definitely had our roadblocks – I have fallen off of him quite a bit – but, we had so many good days that outweighed the bad and he took my riding to a whole new level. He was such a good teacher for someone who had never done the jumpers. At the time, I was with a trainer who had never done the jumpers, too, so he kind of guided us both through that and we were able to see so much success. He's just the sweetest horse. He's obsessed with food, cuddling, kids and dogs. He's really changed my life; he's a cool horse.
There's a very strong team behind every pair in the jumper ring, and I feel that we have a unique situation. Right now, I'm not training with my trainer from home, Emily Jay, but Brisbane and I have spent the majority of our time with her. We are kind of a two-person team. She runs her business by herself and she took the time to really get to know my horse. She knows him through and through. I really would not be where I am today without her. It's been an adjustment moving away and not having her.
For example, when we were at Devon, we were first in the order. Everyone else had a groom to hold their horse, but we didn't have that luxury. It was just Emily and me at that horse show. We had to figure out how to make it work to walk the course and be the first ones in the ring. I take pride in the fact that we both have mastered Brisbane so much and we can compete with the best at our level, even though we're a two-person team.
WEC: Tell us about what you have done with Brisbane.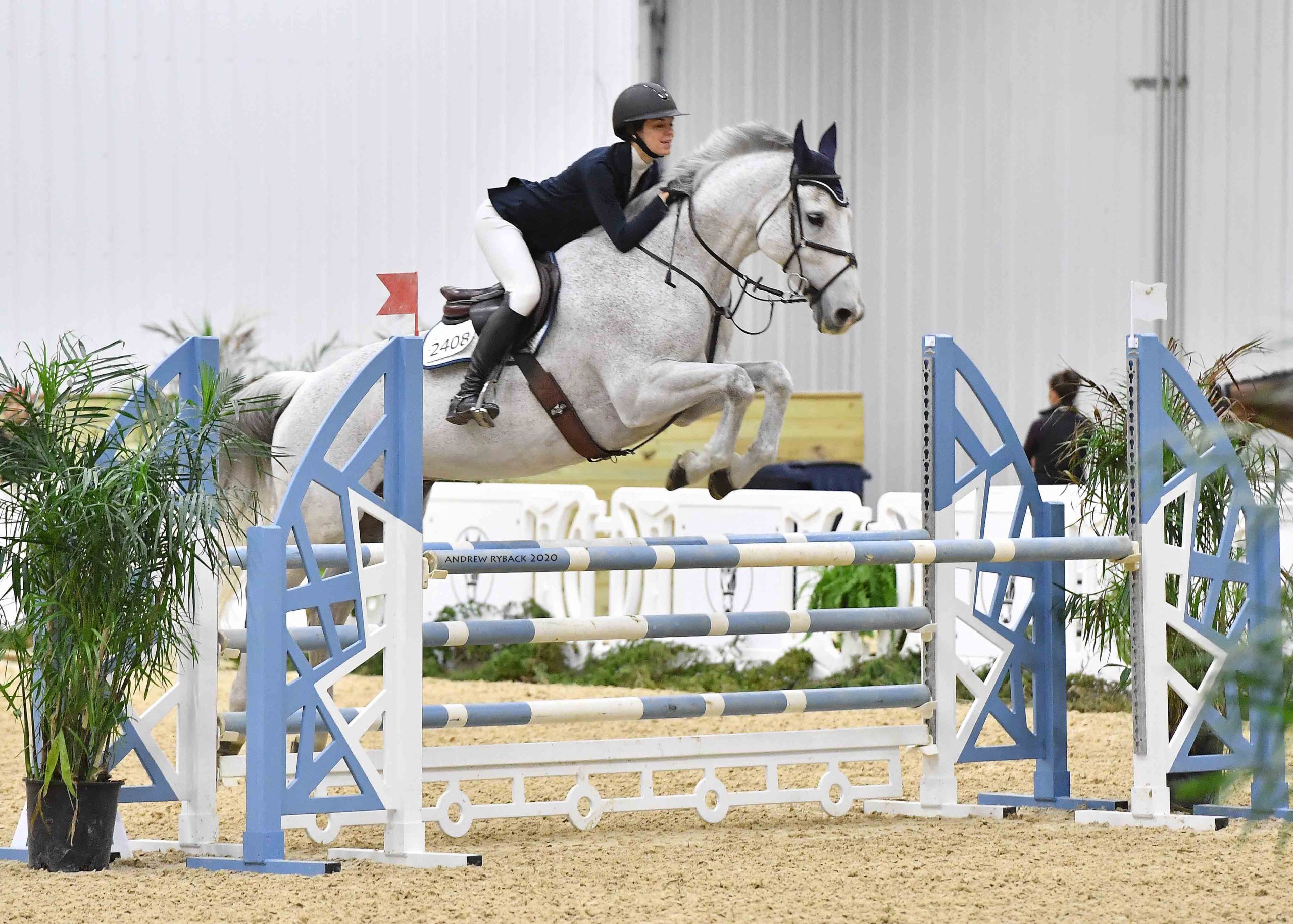 Tori: We spent our first year together showing locally. I was living in North Carolina, so we had the Raleigh show grounds that we went to pretty often. It was a low-key year of showing at events that I could get to easily. The following year after I graduated college, I was a little more mobile. We spent a lot of time at Tryon. I was living in Charlotte, North Carolina at the time, so that was the closest show. That year we were able to get enough points to qualify for Washington. We've been there twice now. We qualified for Harrisburg, too, but we didn't go.
I've since moved to Kentucky, so I show at the Horse Park and WEC. We went to Devon last year and we're hoping to go again this year. He's one of those superstars who can handle anything that you throw at him. He's totally unphased by indoor arenas and funny-looking jumps. It's cool to have a horse that's game for stuff like that. He's going to do his job if I do my job. We've gotten to do some cool things with him.
WEC: What do you show in?
Tori: We do the Adult Jumpers. We've done a little bit of the A/Os, but I have to be very consistent to be able to stay at that level.
WEC: Tell us about what you do for work.
Tori: I work for USHJA as the Digital Marketing Manager. I run all of their social media accounts and aid the communication team in sending out emails and press releases. Part of my job is also horse show coverage. It's such a cool job and I love that I get to combine my passion for horses with being in the media, conducting interviews and taking photos. I get to be a media member and get to see the super cool moments that happen in our sport, so it's kind of a dream.
WEC: Tell us about your art.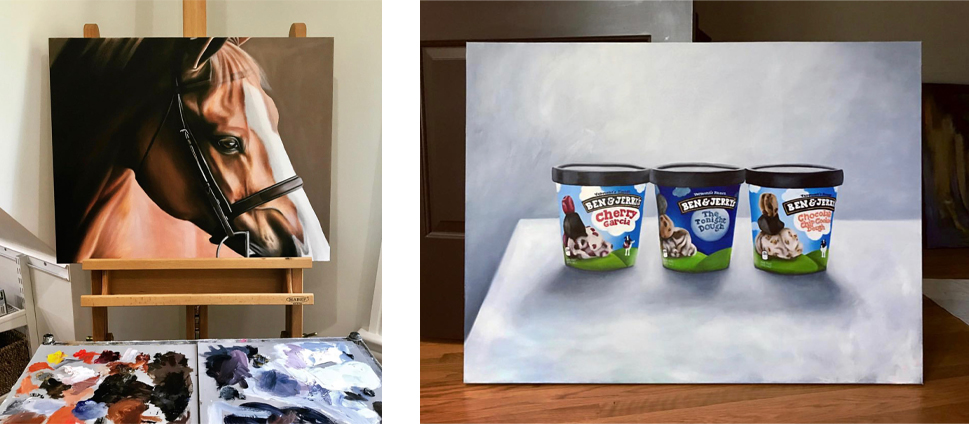 Tori: Along with horses, art is something that has been part of my life since I was a little kid. I think I could spell my name before I could actually say it. I always had colored pencils, markers and paint. It's this little business that I've been able to monetize and turn into a very successful side business.
It really started in middle school. I grew up drawing horses, so someone along the way asked me if I could draw their horse and they would pay me for it. That quickly turned it into a side business that people started hearing about because I was big into the Charlotte horse scene – I knew a lot of people and had a lot of connections. It just kept building on itself. At first, I was selling basic sketches for $25 a piece. Now I do black and white drawings, colored pencil drawings and oil paintings. I am represented by Charlotte Galleries, but most of my sales are commission-based and done through me. I do a lot of custom work. Right now, I'm working on a piece for the Blowing Rock Charity Horse Show that will be their official artwork. I'm always looking for extra artistic opportunities to keep growing.
I operate under my own name, Tori Bilas Art, and my website is toribilasart.com. I've been spending the past couple of years trying to find my artistic voice and identity. I think the horses are a big part of that. I kind of have the blessing and curse that I can paint anything in any style, so that makes it hard to identify my unique style. My work is a little all over the board. I do things from horses and dogs to cans of La Croix, florals and a little bit of everything.
WEC: Do you have any riding goals?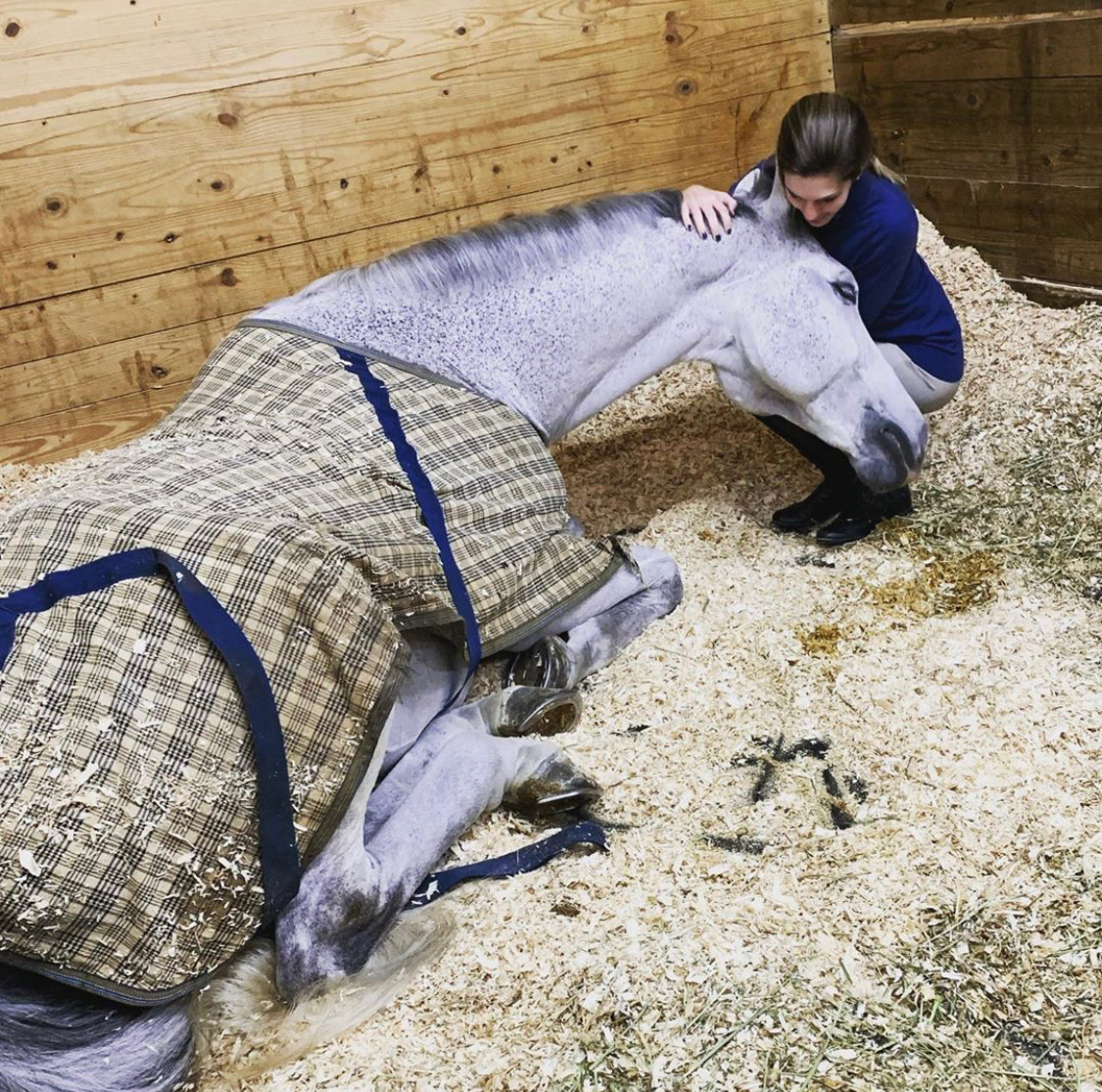 Tori: My only concrete goal for this year is to go to Devon again. Last time we went, it was my first time going. Considering that, I think we had a really great time. I would love to go back and see even more success. I would also like to compete more in the A/Os and keep rising in the jump height. My horse is getting older now, though, so I really just want to be the best rider that I can be for him and give him strong, consistent rides.
We wish Tori and Brisbane luck as they continue their journey in the jumper ring!