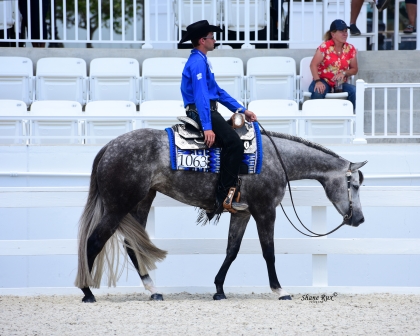 Our first 2021 Championship Show starts tomorrow! In celebration and appreciation of the outstanding support that the show has received from exhibitors, trainers, sponsors and vendors The Championship Show is adding more than $59,000 in additional prize money. We thank everyone for attending The Championship Show and we are so excited to get started.
The World Equestrian Center – Ocala appreciates all the trainers that have come out to support the show and has added $36,000 in trainer awards. Click here for the 15 classes where an additional award of $2,500 will be awarded to the winning rider's trainer.
The Championship Show Diamond, Platinum, and Gold Sponsors have been so gracious that they gave $23,000 to the exhibitors. The non-award-winning exhibitor will be awarded $500 by a draw so not everyone leaves empty handed. Click here for the list of classes.
The World Equestrian Center – Ocala Championship Show will fill up the truck that has traveled the most amount of miles to attend our show. We will make sure that your tanks are full before you hit the road. Thank you to everyone that has traveled to join us for some great equestrian competition and fun!
See you Sunday night at The Championship Show Welcoming Party in Expo 1. Come as you are and let's have fun!
Learn more about the Championship Show by clicking here.