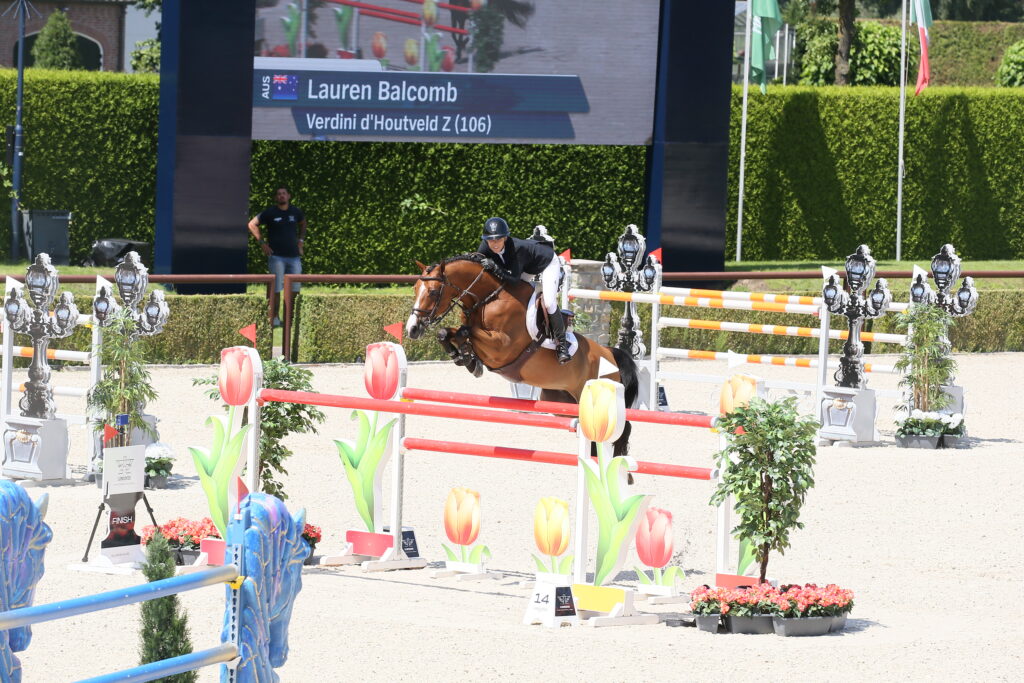 Recently, Ocala locals Lauren Balcomb and our very own Dr. Robin Bell of the UF Veterinary Hospital at WEC traveled to The Netherlands to help Australia qualify its showjumping team for the Olympics in Paris 2024 in the Group G regional qualifier.
The event was held at one of the venues for the Global Champions Tour, Edwina Tops-Alexander's beautiful facility Stal Tops in Valkenswaard. Riders from Australia, New Zealand, China and Japan were battling for the two-position open to group G (Oceania). Bell, a clinical professor at UF who is board-certified in equine surgery and equine sports medicine, attended as part of his ongoing role as Australian Equestrian Team veterinarian and was responsible for the health and well-being of the horses before during and after competition.
Australia had seven horses present for the horse inspection, with two horses flying from the United States, and two traveling from the United Kingdom. The four combinations who competed were European-based Hilary Scott on her Australian bred Oaks Milky Way, Edwina Tops-Alexander on Fellow Castlefield and Rio bronze medalist in Eventing Christopher Burton aboard Chedington Hazy Toulana in his first appearance on an Australian Showjumping Team. Lauren, a WEC Saturday night favorite, was competing on her talented 12-year-old gelding, Verdini d'Houtveld Z.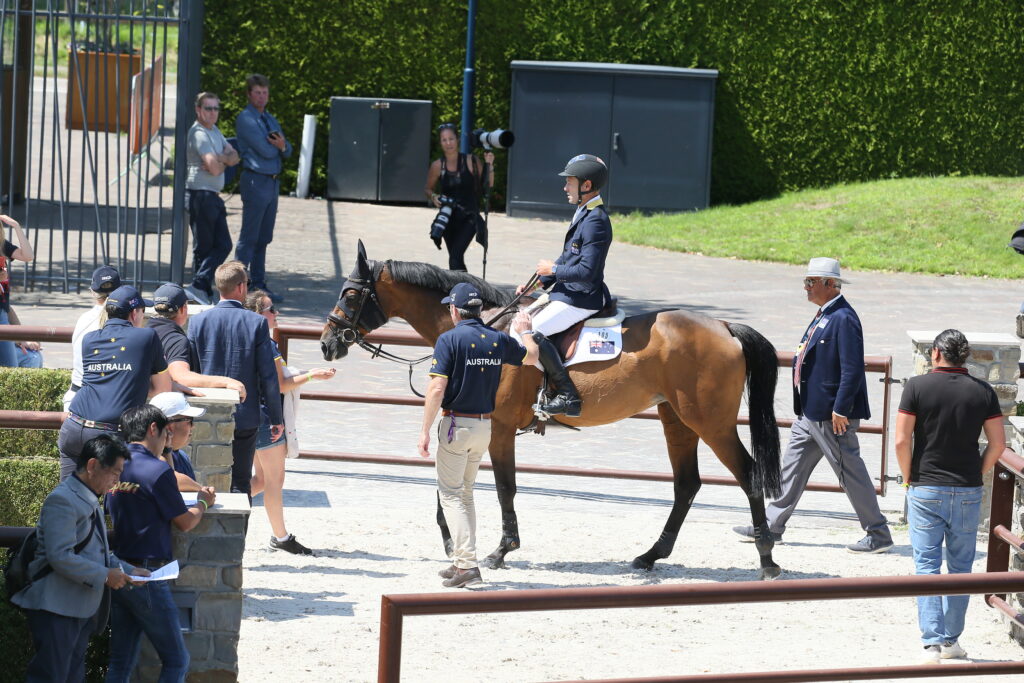 Over a challenging track built by Frank Humbeek and Peter Schumacher, Lauren jumped one of only two clears in the first round and had just the first rail in the second round, making her the best performed rider in the competition and ensuring Australia finished well ahead of the other nations to secure their place next year in Paris. With Lauren Balcomb's standout performance and the collective efforts of the Australian team, they clinched their qualification for the Paris 2024 Olympics finishing well ahead of Japan in second place.
The UF Veterinary Hospital at WEC features state-of-the-art sports medicine and rehabilitation treatment options for all equine athletes on-site at WEC and elsewhere in the Ocala/Marion County community. We offer performance horse evaluations with a team of specialists who are well-versed in the demands of each individual horse sport, and services including advanced diagnostic imaging tools such as standing CT, PET scan, and other modalities to help your horse perform at its best. We also offer regenerative and biological therapies, along with a wide range of rehabilitative treatments and approaches customized to your horse. Learn more about all of our services at hospitals.vetmed.ufl.edu/wec or contact us at (352) 414-3858 for information and appointments.