The Paddock Club is an expansive, beautifully decorated gathering place and event space featuring equestrian inspired décor and original linocuts by Sarah Lockwood-Taylor. Open to WEC exhibitors, the Paddock Club features a bar, games, flat screen TVs, a grille menu and grab n' go food.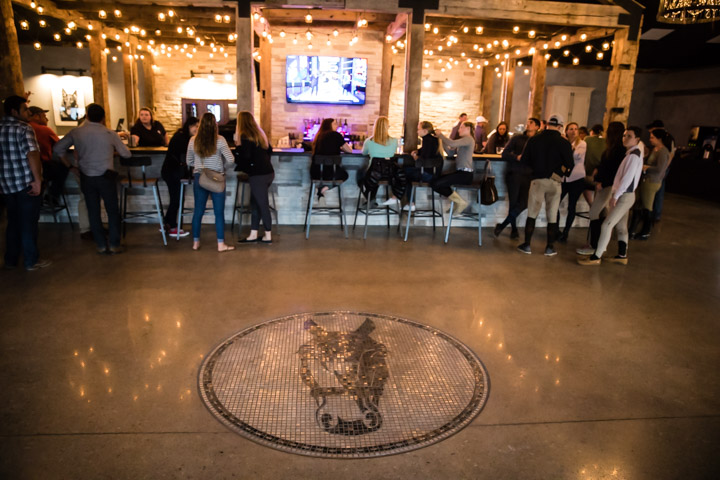 Nearly 400 WEC exhibitors, family and friends attended a festive reception last night to celebrate the grand opening of the Paddock Club, WEC's beautiful new gathering place and event space. Guests enjoyed a sumptuous dinner buffet that included a dramatic shrimp cocktail display served in a giant ice sculpture replica of the WEC logo.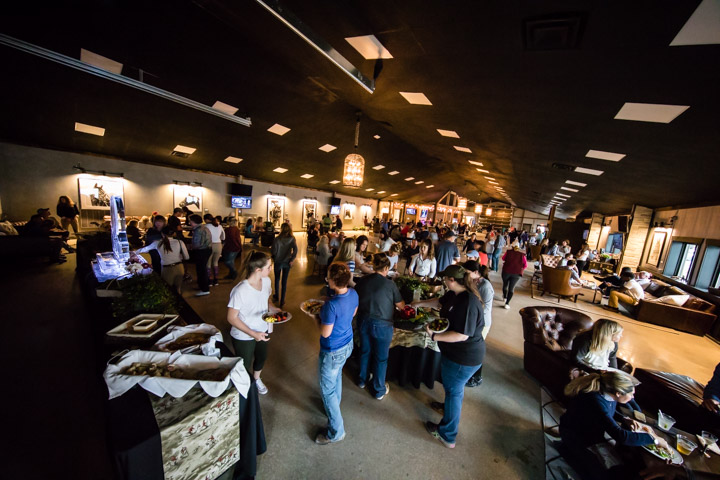 There is a laid-back vibe and relaxed atmosphere at the Paddock Club.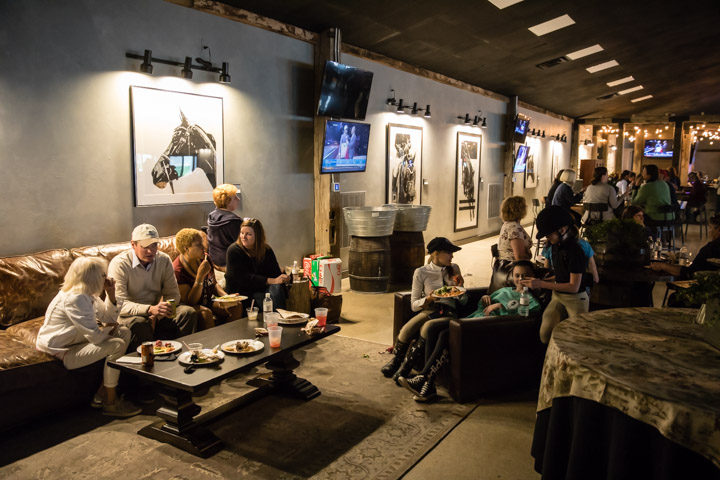 Equestrian style underscores the overall atmosphere particularly in the charming details like animal accented pillows, an antique sleigh bench, horse statues and ten framed custom equine linocuts created by internationally acclaimed artist Sarah Lockwood-Taylor.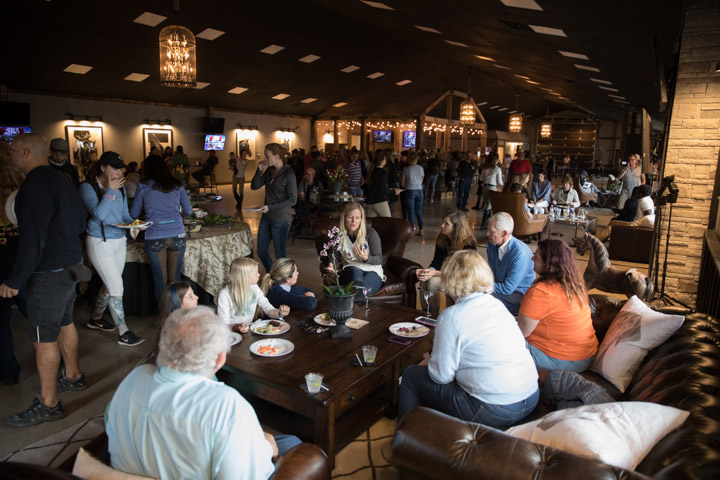 High top dining tables are crafted from refurbished wine barrels with copper tops, the ideal spots for eating and conversing with friends.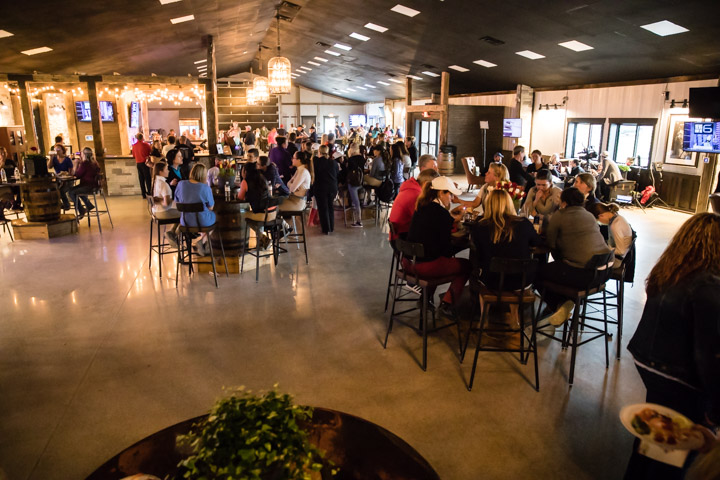 The Paddock Club was designed to be an inviting and versatile space to accommodate a range of functions and social gatherings. It is open during on horse show days from 11am until closing and may be secured by WEC exhibitors for private functions.