Maybe you've heard of a "pop up" store – but how about a "tiny-store"? Welcome to Urban Sundry/ Equestrian Sundry, an innovative concept in boutique shopping that has recently made its debut at the World Equestrian Center.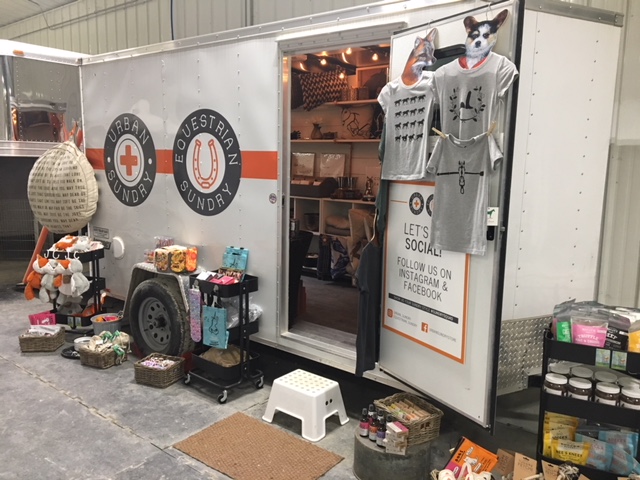 Urban Sundry/ Equestrian Sundry is the brainchild of Barbie Coleman, a former PR executive who spent her career on the East Coast working in agencies, big and small, and then working in corporate PR for Fortune 500 companies. In 2012, Barbie realized she was ready to pursue her long held dream of owning her own business. But she wanted to do something different, to create an experience for customers that not only reflects her personality but also connects her downtown lifestyle with a long-time passion for all things horses.
When it came time to concept her business, Barbie took her inspiration from trends she saw in the industry. "I saw food trucks, pop-ups, tiny homes and tack shops in mobile units and it just hit me: Tiny Store," Barbie recalled.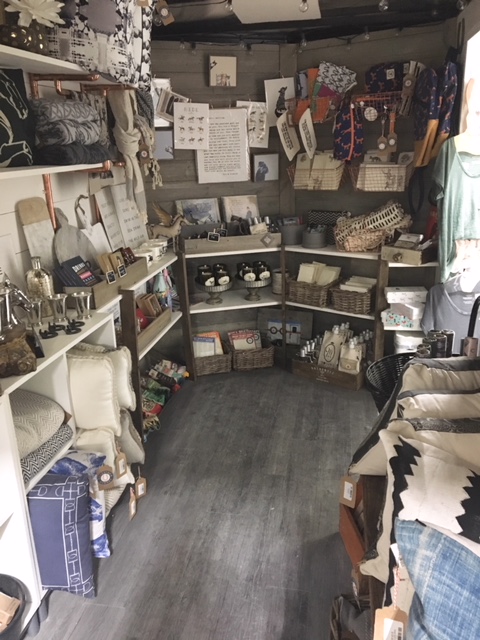 Barbie worked with the husband and wife design team, Bryan & Catherine Williamson at Mix Design Collective in Columbus, OH to help transform a 6'x12' cargo trailer. They turned Barbie's vision into something really special by incorporating shiplap walls, reclaimed barn wood, copper pipe shelving, and a few carefully chosen antiques and collected treasures for display. Her farrier also made horseshoe wall hooks for the interior.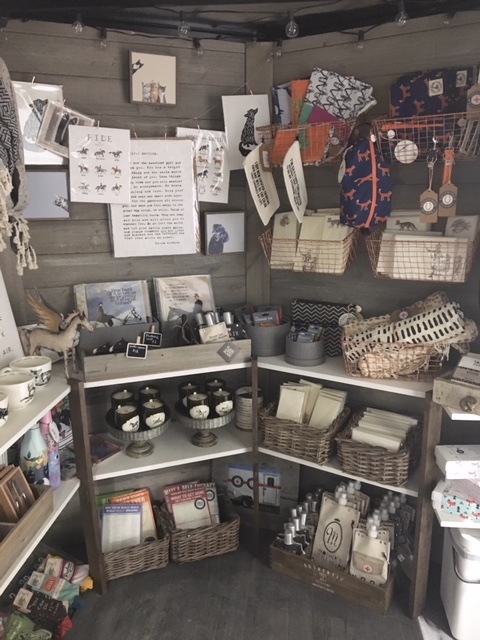 Barbie decided to create two brands: Urban Sundry and Equestrian Sundry. What is Sundry? Sundry is defined as "various items too numerous to be mentioned individually." The buying strategy is to have "a little of a lot" so the product mix stays fresh.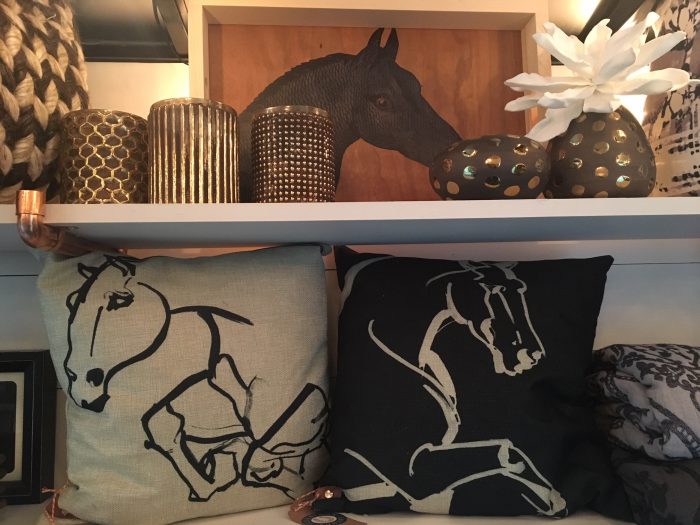 Inside the tiny store, customers will find a selection of home décor, jewelry, paper goods, things for little ones and a growing selection for the hoof, paw and claw community. Taking a cue from her favorite poet, e.e. Cummings you'll find lots of "whimsy" throughout because "the most wasted of days is one without laughter."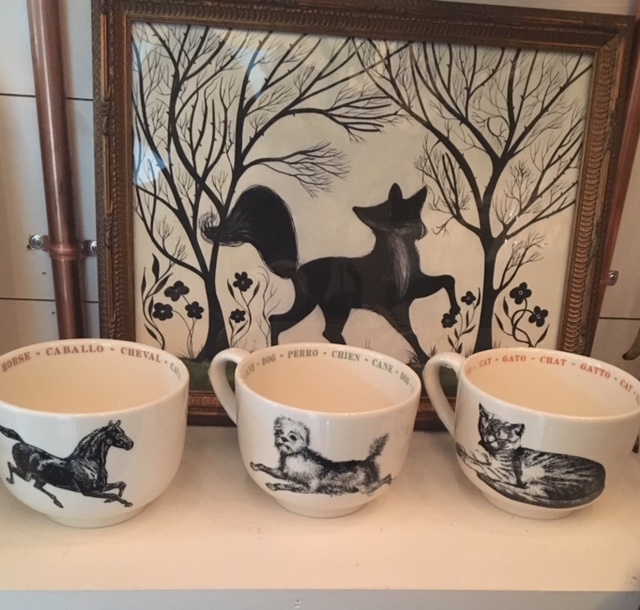 Barbie's vendor space radiates "happy" – with orange, charcoal grey and white branding, pops of color and an eclectic collection of delightful goods positioned outside the tiny store, you're already shopping before you even step inside. Once you step inside the tiny store is what Barbie calls "an absolute reflection of me. My tastes, my style, my personality is front and center for people to see." She admits that opening a store is a very personal experience. "When I watch a customer wander through the tiny store and curate their own collection of items, I know I've connected with them in some way."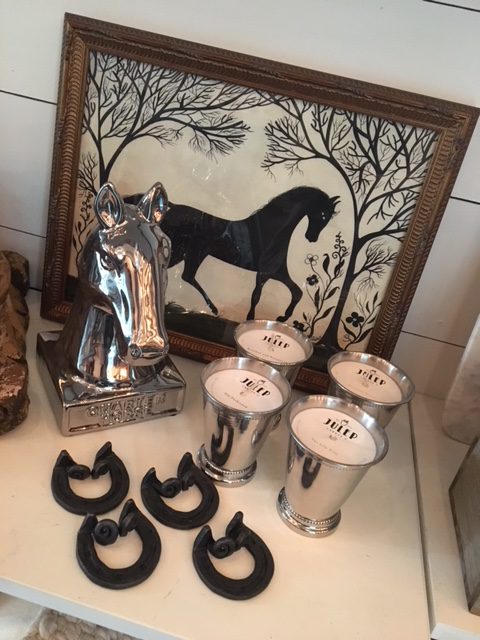 Barbie has been in residence at the World Equestrian Center since mid-February and plan to stay through April.
"The team at WEC has been incredible to work with, my fellow vendors are equally amazing and the customers from all over the country and Canada have been really excited about our store," says Barbie. "The biggest compliment has been when a customer comes out of the tiny store and says to me, 'I think we should be friends, I want everything in here' because what else is there after that!"