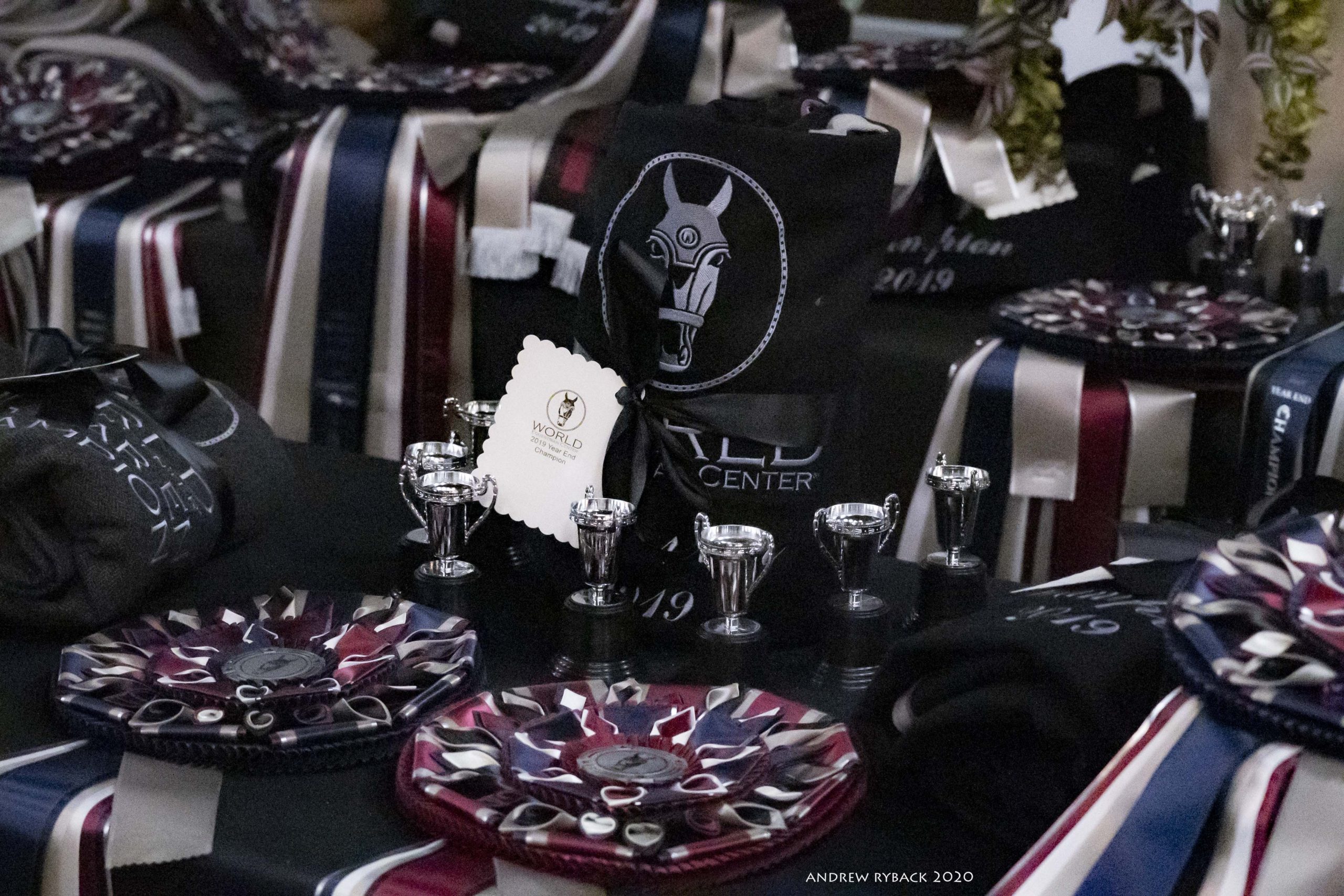 Love was in the air during Week 10 of 'Winter in the Midwest' at World Equestrian Center. We celebrated Valentine's Day great sport, tasty food and fun events including a holiday inspired braiding contest. The Paddock Club hosted a special Valentine's Day dinner on Friday with a surf and turf menu and appropriately-themed desserts including heart-shaped macaroons. Horses and ponies filled Vendor Village on Saturday decorated from head to tail in Valentine adornments. On Saturday we hosted a party in the Paddock Club to celebrate our 2019 Champions and Reserve Champions. All were welcome to join the fun, snack on a delicious array of hors d'oeuvres and receive their special prizes. All of the exciting events accompanied thrilling equestrian spot including five feature classes running from Thursday through Saturday.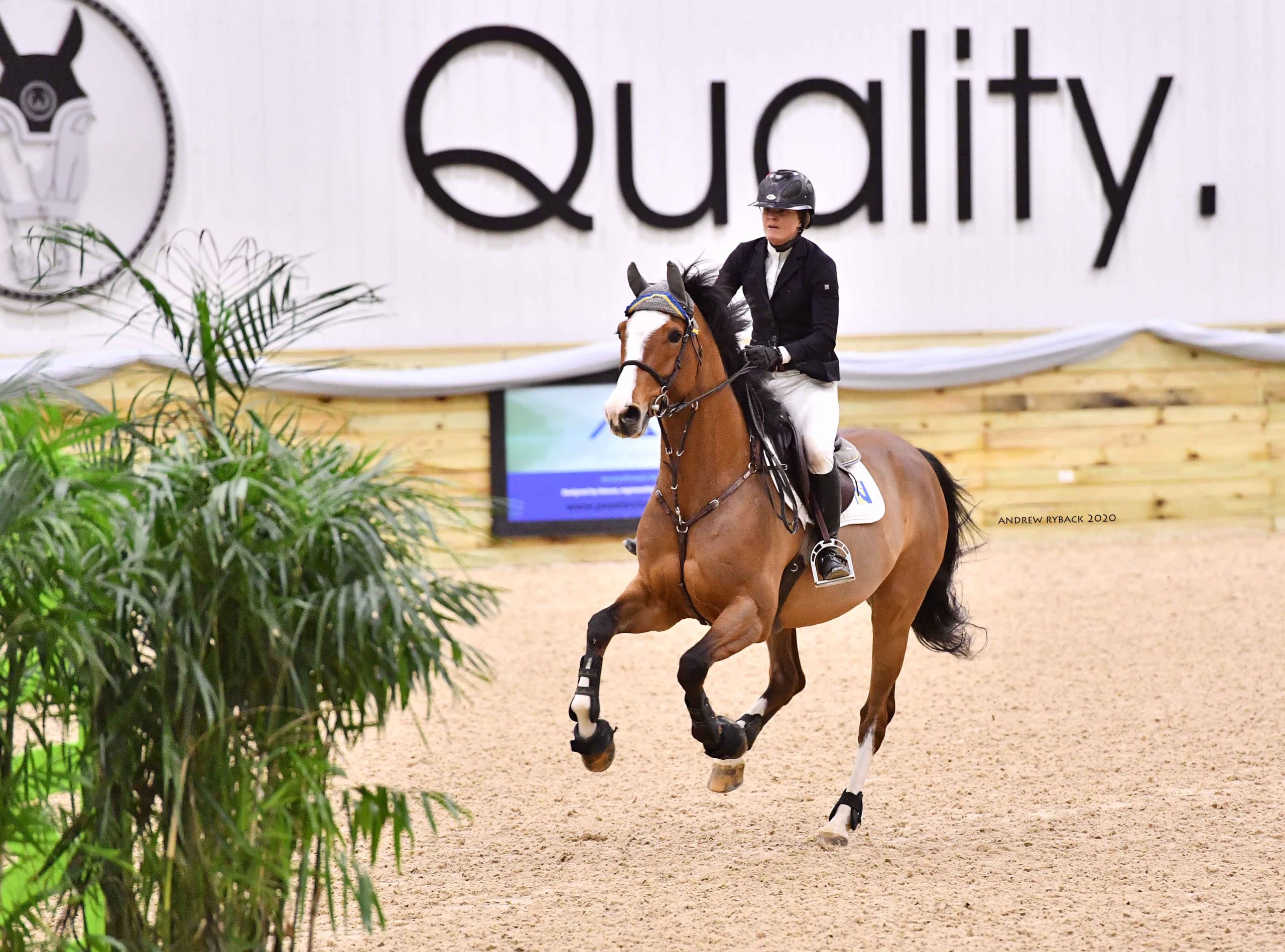 The week kicked off on Thursday with the $5,000 Welcome Stake 1.35m sponsored by CWD Sellier. Competition was tight with about one second separating the top three placings, but it was Nicki Wilcox and Marjorie Martin's Hannibal V (Tornesch 1042 x Danique Du Lys) who nabbed the win at the end of the order. Wilcox and the eight-year-old KWPN gelding navigated a clear first round in a time of 73.068 seconds and continued straight to the jump-off. The pair chose the inside track, keeping their pace through the turns and crossing the timers at 38.112 seconds, besting second place by three-tenths of a second for the win. Wilcox of Nicki Wilcox Show Jumping in Parker, Colorado took a moment to chat with us after the class, "Hannibal V was great this afternoon. He did his first Grand Prix at the Denver Stock Show a few weeks ago, so I'm really looking forward to his future. It's really exciting to bring him up into the Grand Prix ranks. He's definitely stepping up to the plate and proving to be speedy."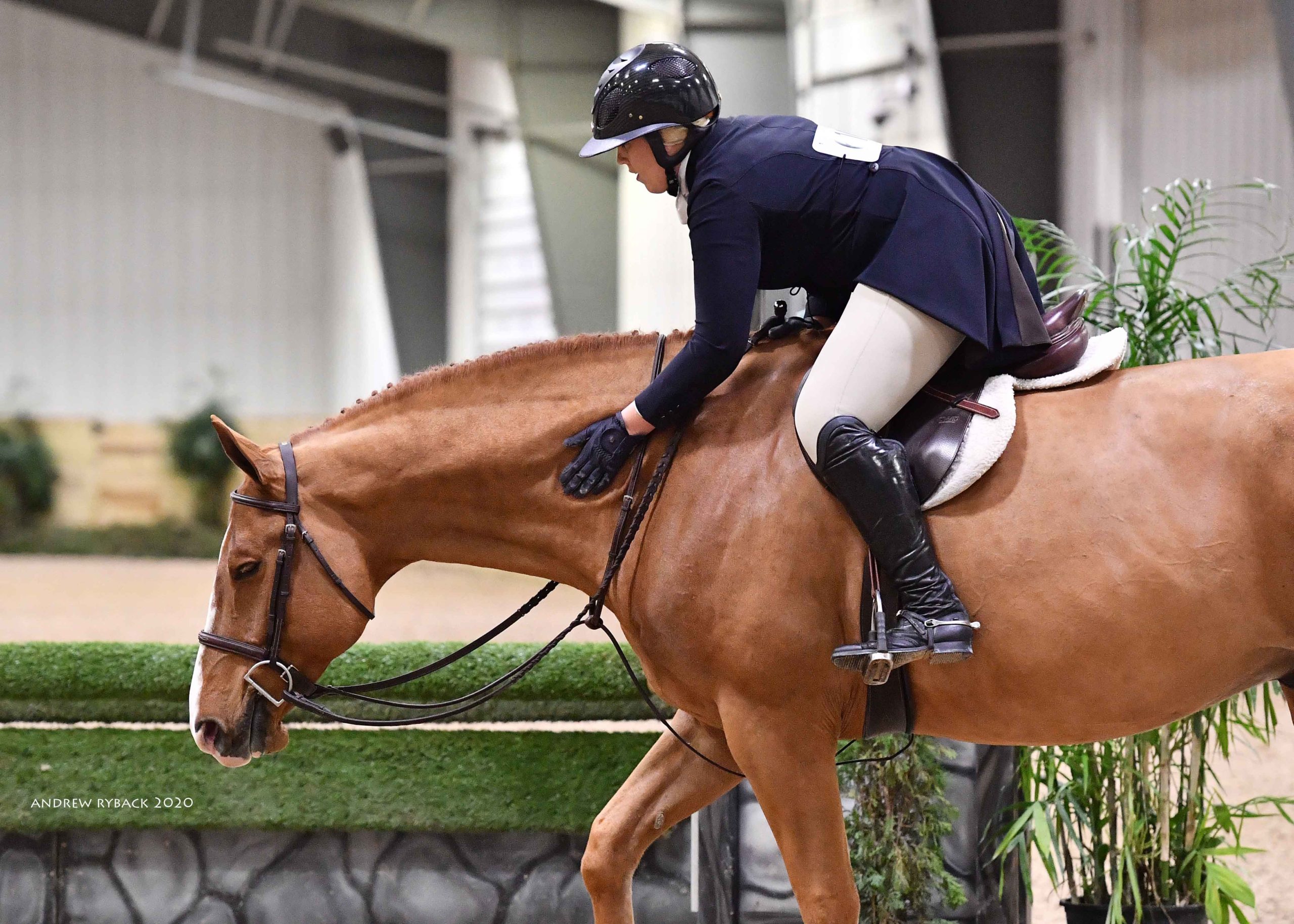 Anna Schierholz and Grace Hutson's Constellation (Cellestial) were the stars of Friday's $5,000 USHJA National Hunter Derby. Thirty-five stunning hunters contested the derby course, but the pair topped the class with two foot-perfect rounds. Schierholz and the seven-year-old KWPN gelding were breathtaking in the first round, taking all four high options for a score of 88. They returned for the handy round, executing tidy inside turns to fences 2, 4, 7 and 8. Schierholz and the handsome chestnut gelding were rewarded for their impressive round with a score of 92, bringing their overall total score to 180 to take the win. Schierholz of Clouds End Farm in St. Louis, Missouri stuck around after the class to chat with us ringside about her win, "He's literally the most perfect hunter ride you could imagine; he's super soft in the mouth and you get to just leg up to the jumps. Thankfully, I had a really good friend here helping me set jumps this week and she told me to let go, and he jumped amazing. He's an incredible horse and he jumped beautifully all night. I'm really lucky to ride him."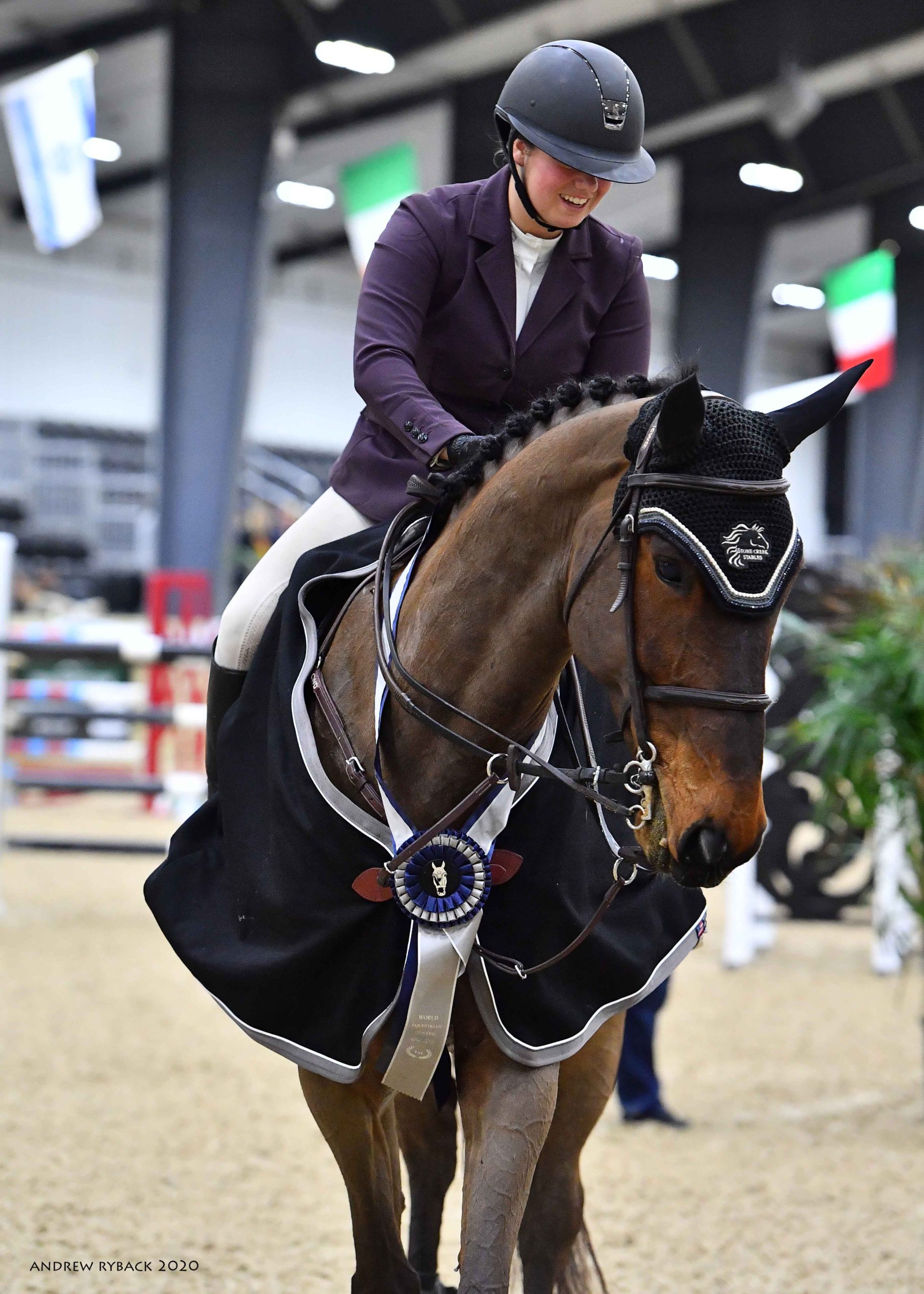 It was an afternoon of sweet victories for Nicole Loochtan on Saturday as she claimed the top spot in both the $25,000 World Equestrian Center Grand Prix and the $7,500 Futures Prix 1.30m sponsored by Voltaire Design. Loochtan took the win in the Grand Prix aboard her own Caiman des Sequoias (Radco d' Houtveld x Sublime de la Cour) for the second week in a row. The pair contested the course near the end of the order, jumping clear in a time of 76.016 seconds. Loochtan and the 12-year-old Belgian Warmblood gelding returned last for the jump-off. With just six-thousandths of a second separating first and second place and no inside turn options, Loochtan knew she would have to be creative to win. The duo charged full-speed throughout the entire course and their efforts paid off as they crossed the timers at 43.000 seconds to secure the win. Loochtan of Stone Creek Stables in Lexington, Kentucky was thrilled with the win, "It was a more challenging course this week. It had a lot of rails, but my horse couldn't have jumped better. He's always such a trier and to win two weeks in a row is incredible."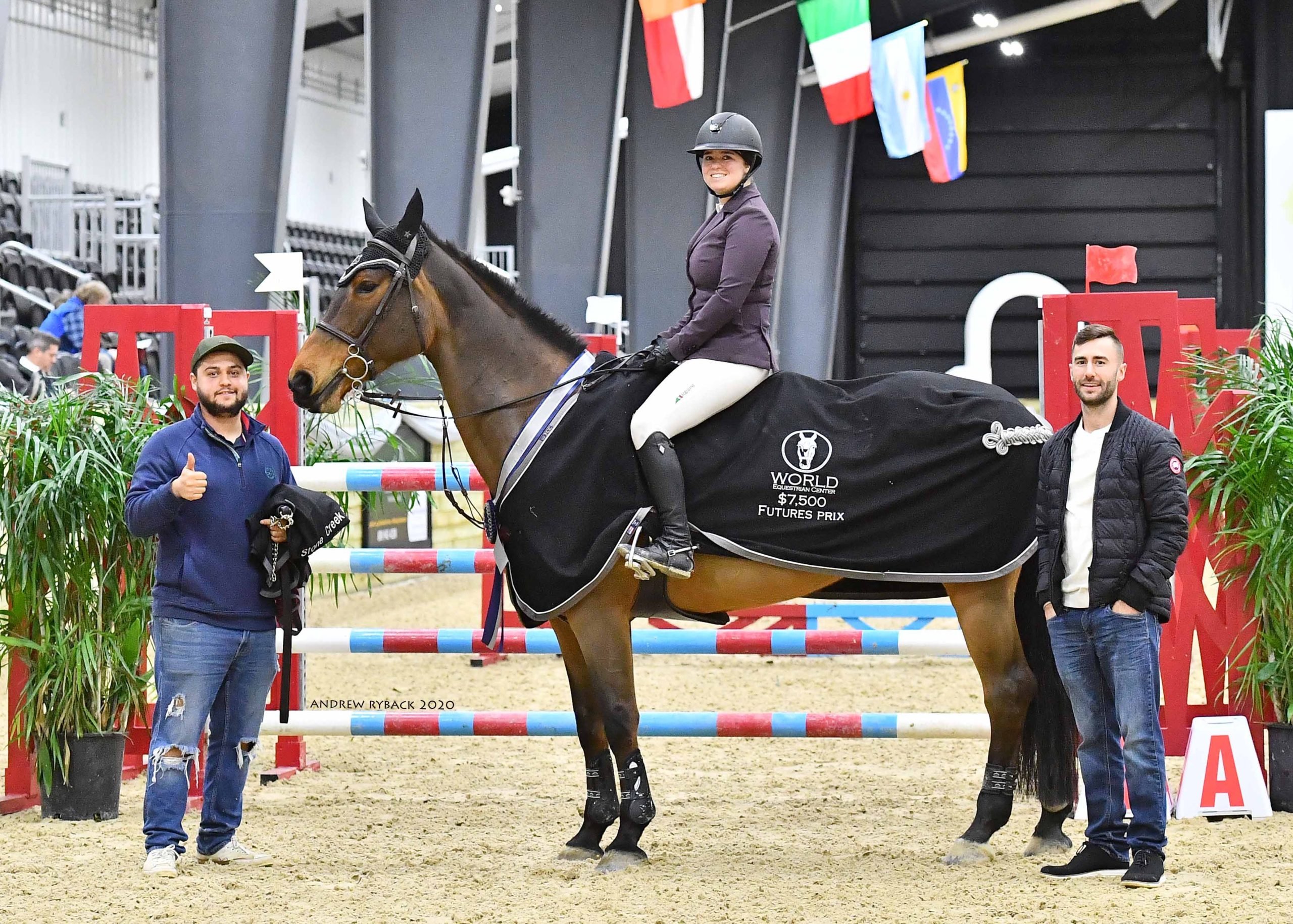 Loochtan carried her winning streak into the $7,500 Futures Prix 1.30m sponsored by Voltaire Design, taking the blue aboard her own Carla de Kalvarie Z (Crown Z x Siebe De Kalverie). The pair set the pace in the class, riding first in the order. Loochtan and the 16-year-old Zangersheide mare were on form, jumping a clear first round in a time of 76.327 seconds. They advanced straight to the jump-off of the Table II 2b event, taking tidy inside turns to fences 5 and 2 and stopping the clock at 31.028 seconds, a time that would ultimately prove unbeatable. Loochtan was equally as happy with her Futures Prix win, "I thought the course was really good. She jumped great. She's 16 years old. I usually do her in the Prix, but she had a few weeks off and she's just getting back into it; this is her first class back. She's a very fiery mare. I've had her for five years and she is perfect."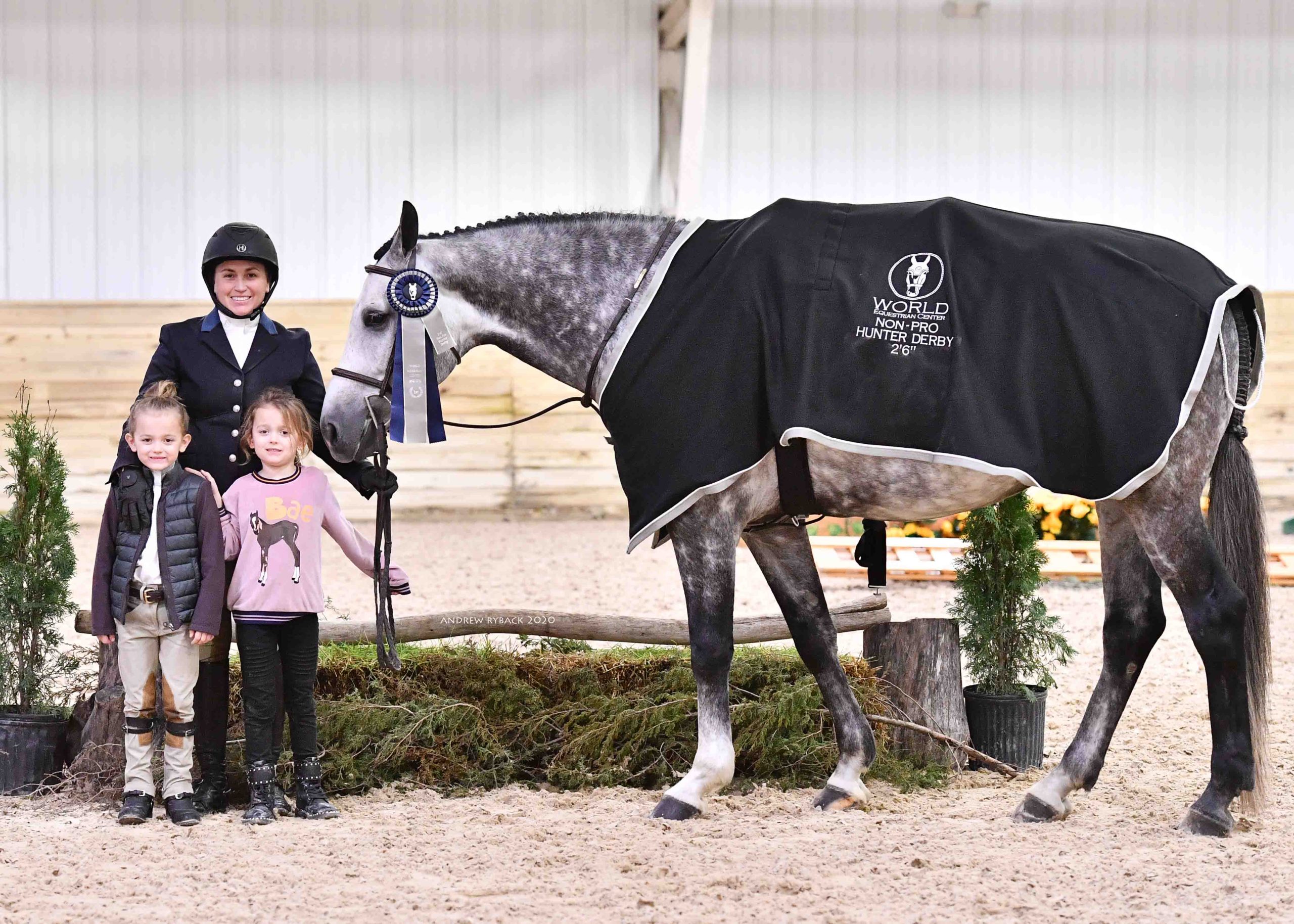 The Roberts Arena was the site of the $2,000 Non Pro Derby 2'6″ on Saturday. Thirty-nine stunning entries contested the course, but it was Samantha Roper and her own Caspen that took top honors. The pair also earned top ribbons throughout the week in the Intermediate Adult Hunters and the Intermediate Adult Equitation 2'6″.
World Equestrian Center is excited for the opening events of our long-awaited Ocala facility with an inaugural schedule that includes 12 weeks of World Equestrian Center hunter / jumper horse shows beginning January 5, 2021 and ending March 28, 2021. Prize money for the weekly events is proposed to top $400,000 per week with overall circuit money and prizes projected to reach nearly $5 million dollars. World Equestrian Center is committed to offering top quality horse shows for our competitors, owners and sponsors.
Exhibitors are encouraged to make their stall reservations in advance of the January 2021 opening. Reservations made now will hold stalls with payment due in October 2020 in advance of the twelve-week horse show circuit. Stall reservations can be made via www.horseshowing.com, in the 'Ocala World Equestrian Center' section.
The World Equestrian Center Ocala prize list is vast, with more than 100 divisions from opportunity classes all the way up to Grand Prix. A draft prize list is available on horseshowing.com.
Photos courtesy of Andrew Ryback Photography.