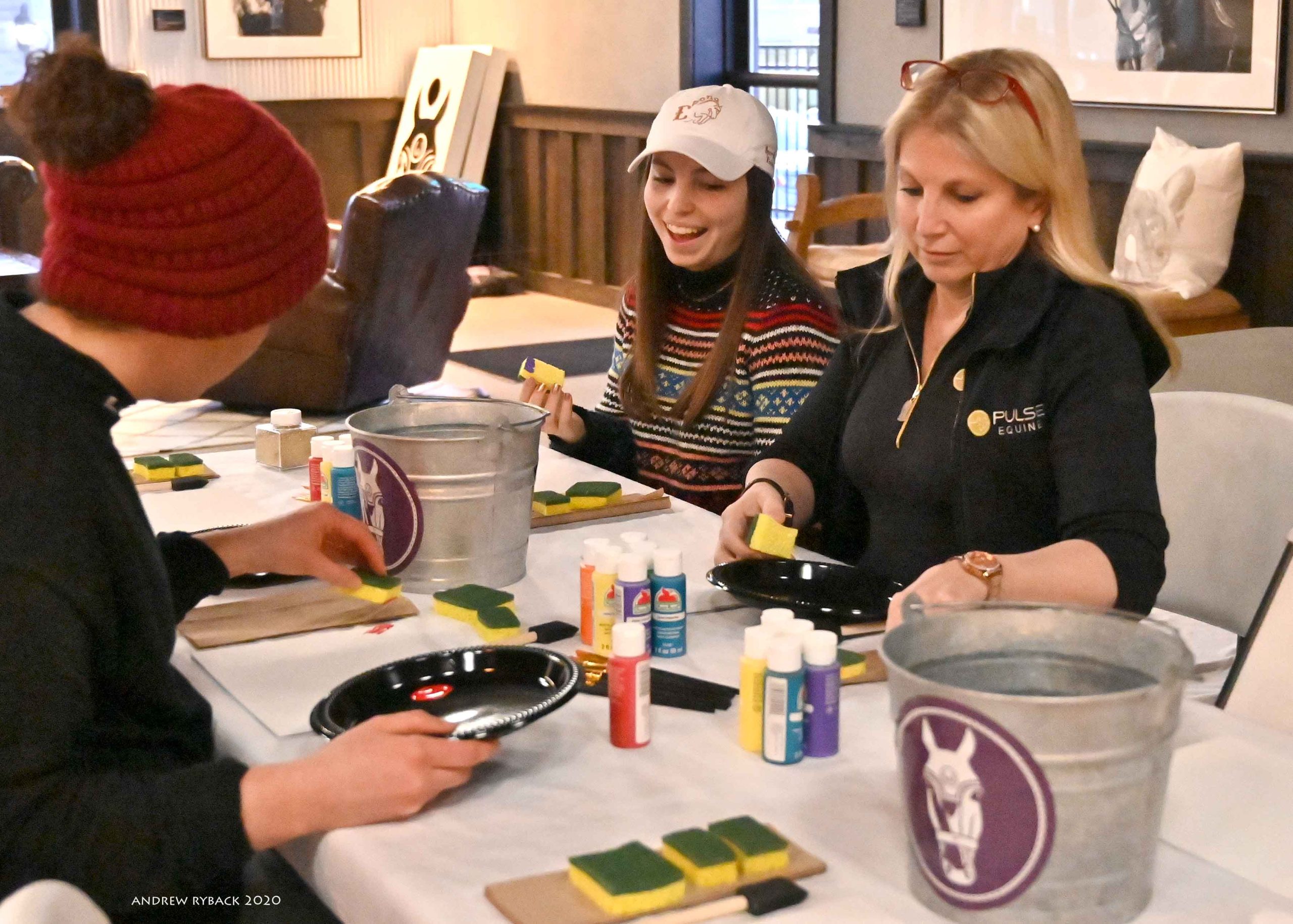 Week 12 of 'Winter in the Midwest' at World Equestrian Center saw plenty of thrilling equestrian sport and family-friendly fun. Friday brought a Sip & Shop in Vendor Village while Saturday brought out everyone's creative side with a Paint & Sip party in the Paddock Club. In-ring action included three competitive feature jumper classes and two outstanding feature hunter classes.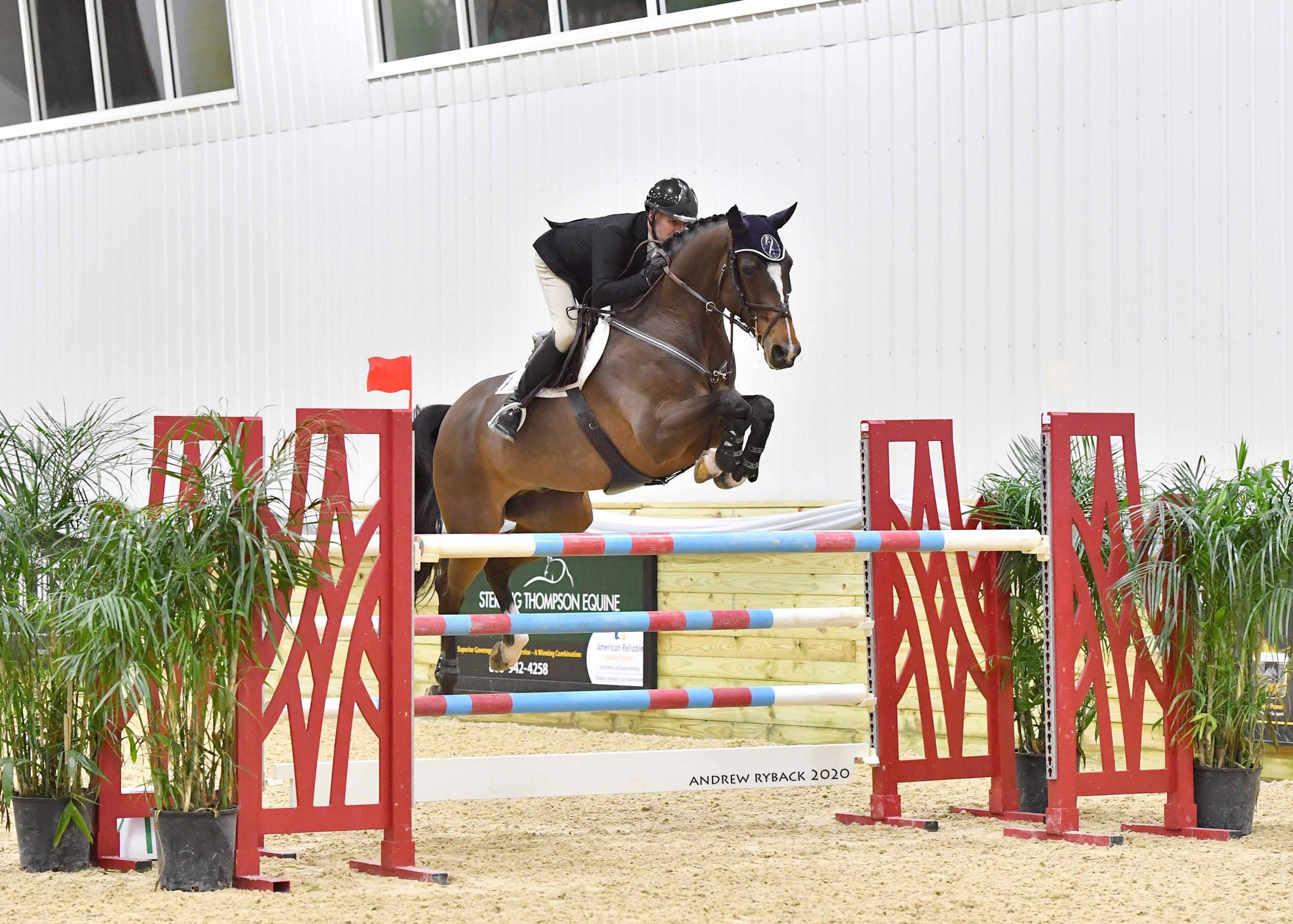 Thursday saw 16 entries in the $5,000 Welcome Stake 1.35m sponsored by CWD Sellier. Doug Boyd and Sapphire Riding Academy's athletic bay gelding Berkley III (Pall Mall H x Resina) stole the win near the end of the class. The pair navigated one of the fastest first rounds of the class, jumping clear in 76.947 seconds and continuing straight to the jump-off. Boyd and the 13-year-old Dutch Warmblood gelding blazed through the course, hugging the inside track with the massive bay gelding galloping between fences. They stopped the clock at an astounding 31.749 seconds, taking the win by nearly three seconds. Boyd was pleased with Berkely III's performance, "Berkley III was very fresh and ready to go. There's kind of no stopping him when he's like that. We left strides out everywhere with me pulling as hard as I could!"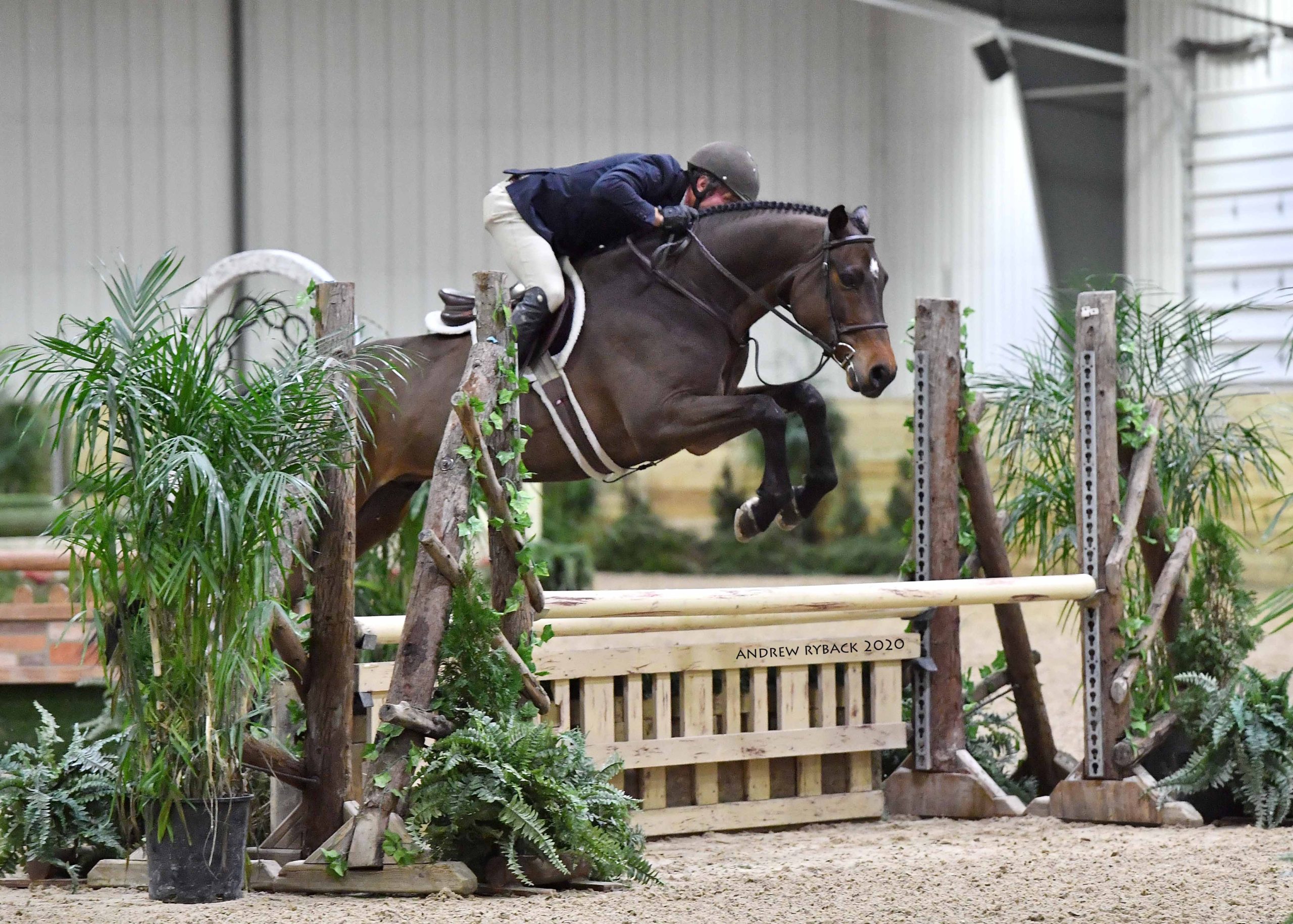 On Friday, David Beisel and Lori Taylor's MTM Bentley (Bonaparte Z x Hot Cherie P) topped the $5,000 USHJA National Hunter Derby for the second consecutive week. The pair bested a field of 31 stunning hunters for the win, many of whom scored well into the high 80s and low 90s. Beisel and the six-year-old Danish Warmblood gelding delivered two foot-perfect rounds, earning scores of 90 and 92 for the win. Beisel was thrilled with the win, "Bentley was really fun today. He was more settled in this afternoon than he was last week. The course had a nice flow to it. I was debating about a few of the high options in the corner, especially the oxers where you land near the rail. Then, I got to thinking about it and he's a lovely lead changer, so if he didn't land on the inside lead we had a very low chance of him missing his change, so I thought we should go for a good score with the high options."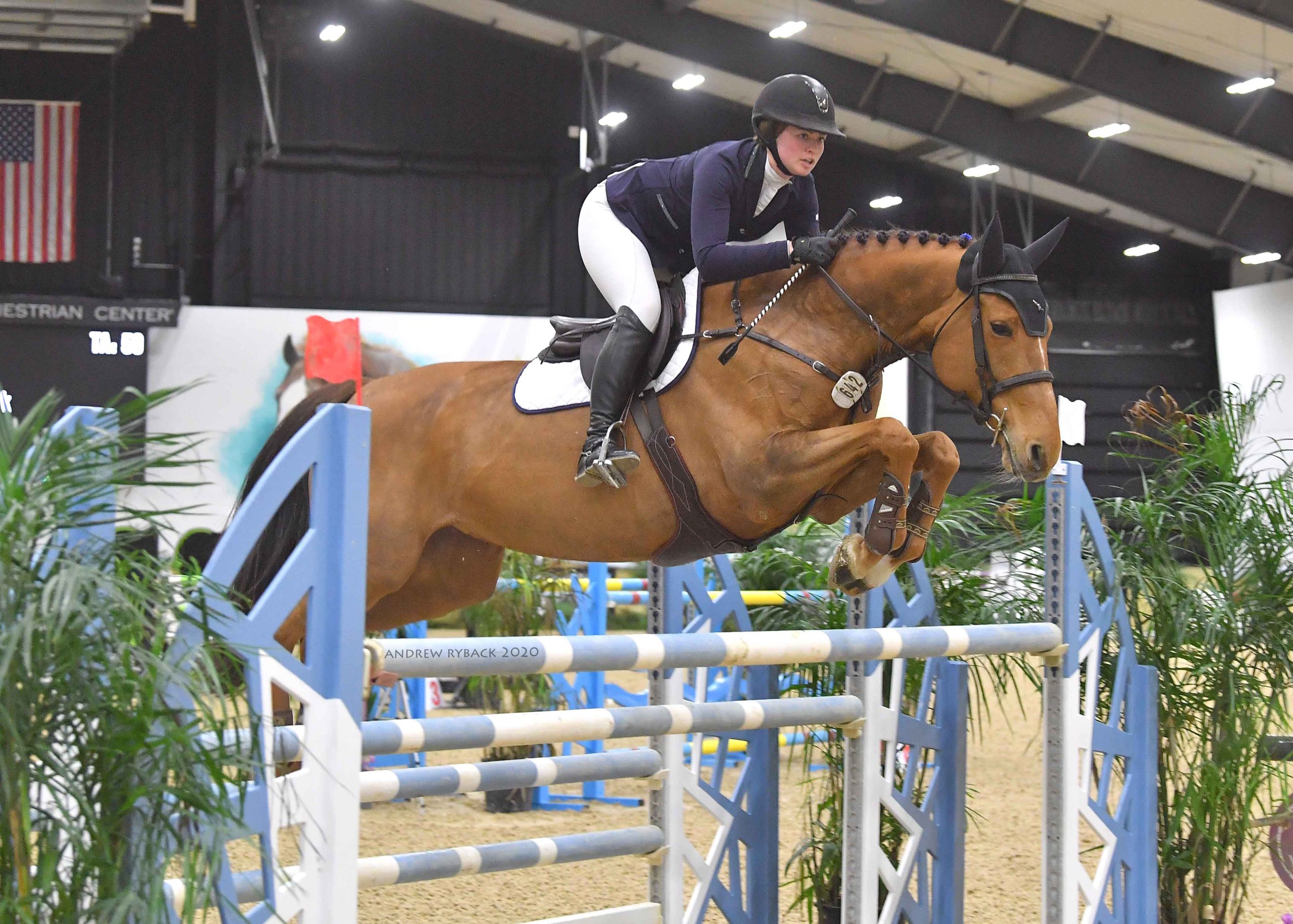 Leap Day appropriately brought plenty of thrilling jumper action to the Sanctuary Arena on Saturday for the $25,000 World Equestrian Center Grand Prix and the $7,500 Futures Prix 1.30m sponsored by Voltaire Design. Charlotte Clark and her own Kinsella (Capitalist x Jerpoint Mist) took the win again this week in the $25,000 World Equestrian Center Grand Prix. The pair bested a field of 16 entries with just four making it to the short course. Clark and the nine-year-old Irish Sport Horse mare managed one of the fastest first rounds of the class on Saturday, leaving all rails up in a time of 76.748 seconds. The pair returned for the jump-off and chose the inside turns, galloping between fences and through the timers with a clear round in 39.870 seconds to win the class. Clark was all smiles as she commented on her win, "Kinsella was awesome. I always say that every single time I ride her. I have never won two weeks in a row, so I am very excited about that. I was laughing this morning because, if I won tonight, it wouldn't come up on my Facebook memories for four years because it's a leap year. I knew something exciting had to happen today because we only get this every four years."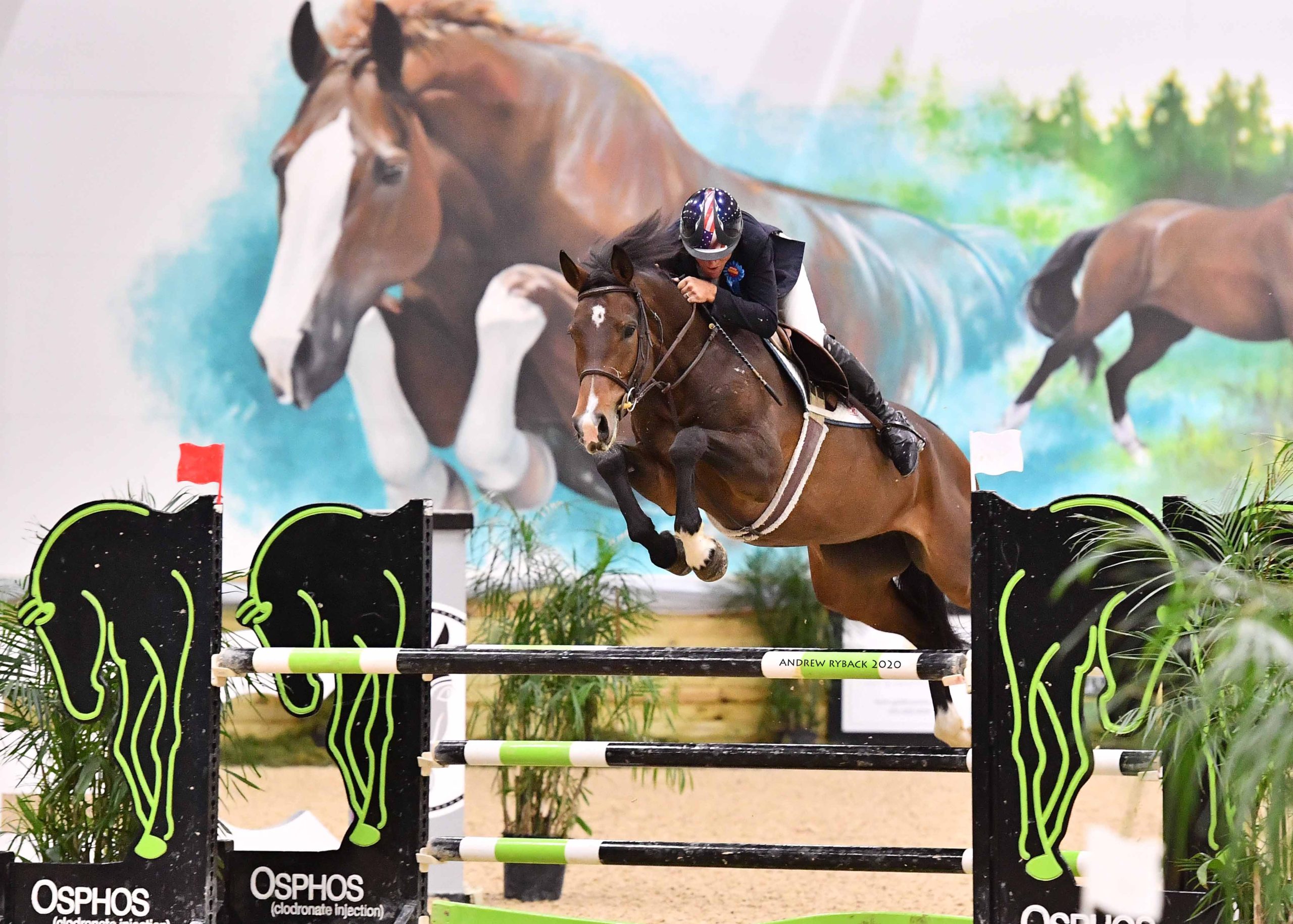 Saturday also saw a repeat win in the $7,500 Futures Prix 1.30m sponsored by Voltaire Design for David Beisel and Equine Holdings LLC's Ivana Jump (Lupicor x Donnaludine). The class saw 15 entries with four jumping double clear, making for tough competition. Beisel and the seven-year-old Dutch Warmblood mare set the pace for the class about midway through the order of go. They were quick and clear in the first round in a time of 70.849 seconds, then continued straight to the jump-off of the Table II 2b event. Beisel and the fiery mare kept their pace, taking inside turns to fences 11, 15 and 8, stopping the clock at 34.809 seconds and ultimately taking first place. Beisel was proud of the young mare, "I thought Ivana was pretty on it today. I was thrilled with the jump-off. I thought the yellow oxer came up great. She just flew around there. I wanted to give her a little room so she could jump it well. The Osphos came up nice. I don't know if anyone else got the inside turn after the oxer. She turns right so well, I knew if I could just catch the blue a little patient it would be right there for her to duck inside, which I thought could be very advantageous."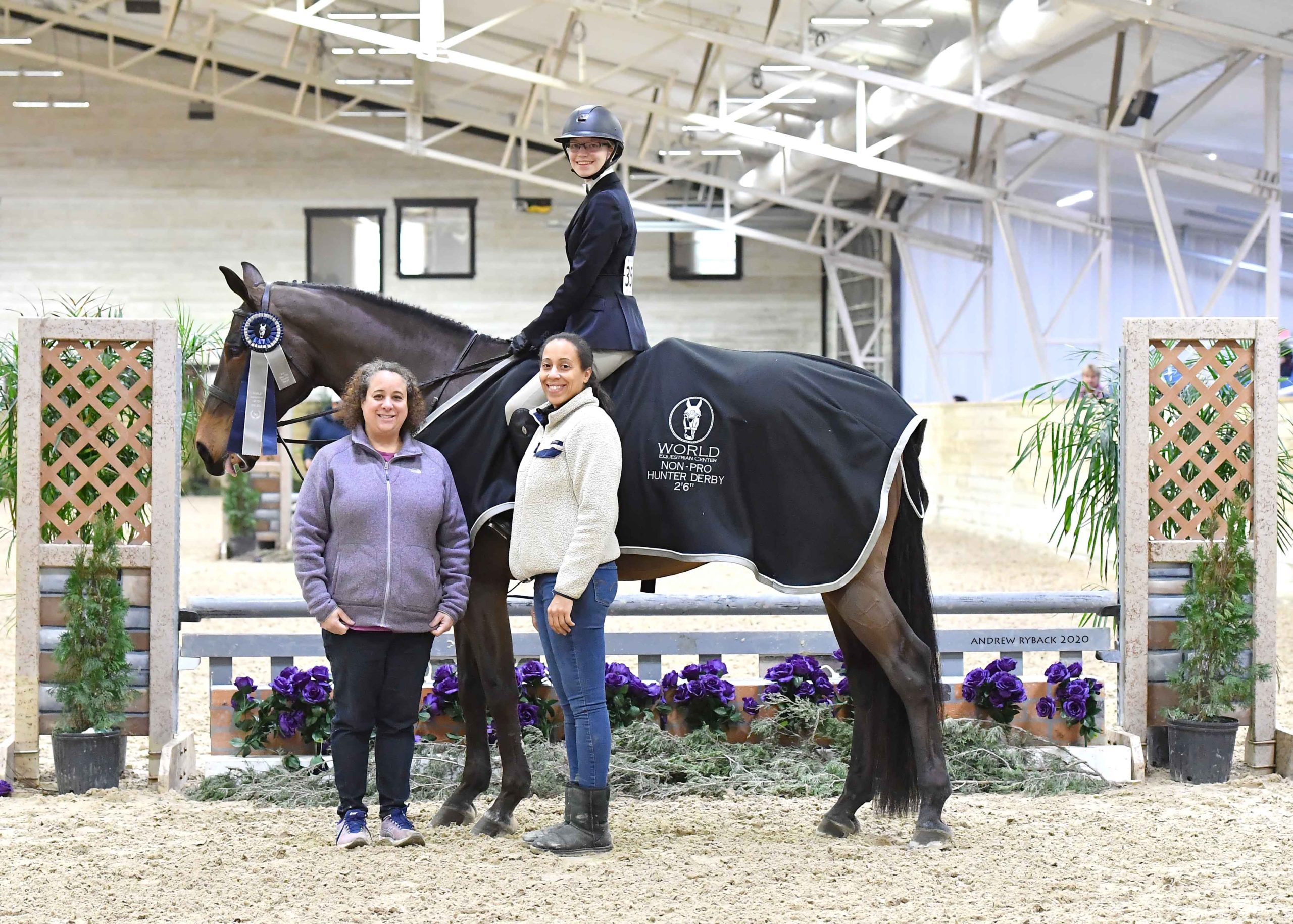 The Roberts Arena also hosted the $2,000 Non Pro Derby 2'6″ on Saturday. Victoria Wieseler and Kelsay Brown's Southern Comfort (Quality x Ferina) emerged victorious out of 21 impressive entries. The 13-year old Hanoverian gelding and Wieseler contested the Non Pro 2'6 Hunters this week, earning top placings.
World Equestrian Center is excited for the opening events of our long-awaited Ocala facility with an inaugural schedule that includes 12 weeks of World Equestrian Center hunter / jumper horse shows beginning January 5, 2021 and ending March 28, 2021. Prize money for the weekly events is proposed to top $400,000 per week with overall circuit money and prizes projected to reach nearly $5 million dollars. World Equestrian Center is committed to offering top quality horse shows for our competitors, owners and sponsors.
Exhibitors are encouraged to make their stall reservations in advance of the January 2021 opening. Reservations made now will hold stalls with payment due in October 2020 in advance of the twelve-week horse show circuit. Stall reservations can be made via www.horseshowing.com, in the 'Ocala World Equestrian Center' section.
The World Equestrian Center Ocala prize list is vast, with more than 100 divisions from opportunity classes all the way up to Grand Prix. A draft prize list is available on horseshowing.com.
Photos courtesy of Andrew Ryback Photography.