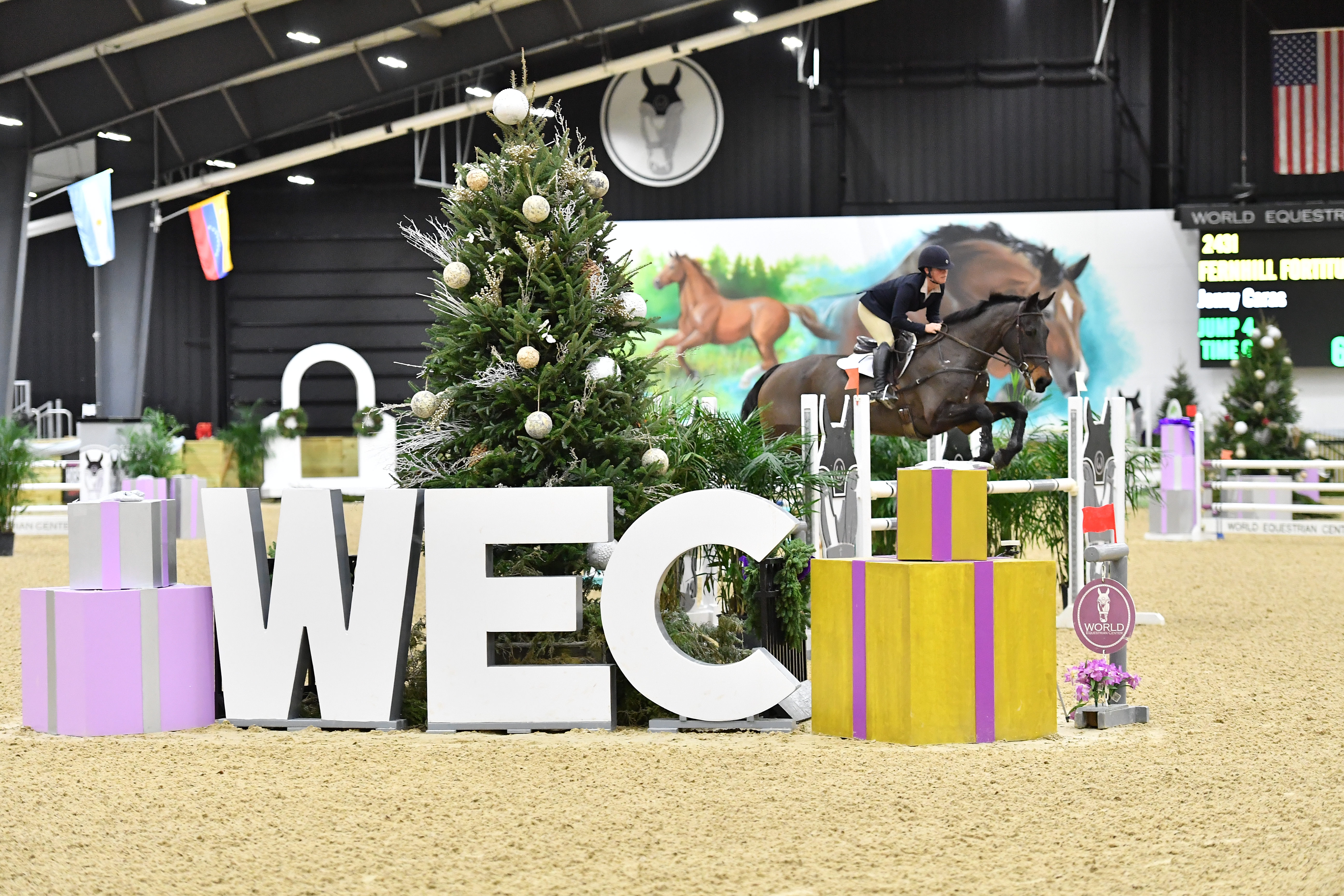 We rounded out the final show of 2019 last week with the third show of the 'Winter in the Midwest' horse shows at World Equestrian Center. The week featured plenty of fun for the whole family including a holiday-themed braiding contest with themes of "Most Glittery", "Ugly Sweater" and "Winter Wonderland". The week also hosted a gingerbread barn building contest with categories of "Most Creative" and "Most Edible". Gingerbread barn creations were displayed in the Paddock Club on Saturday for all to see before being judged on Saturday night. The week's festive activities accompanied thrilling equestrian spot with feature classes running from Thursday through Saturday.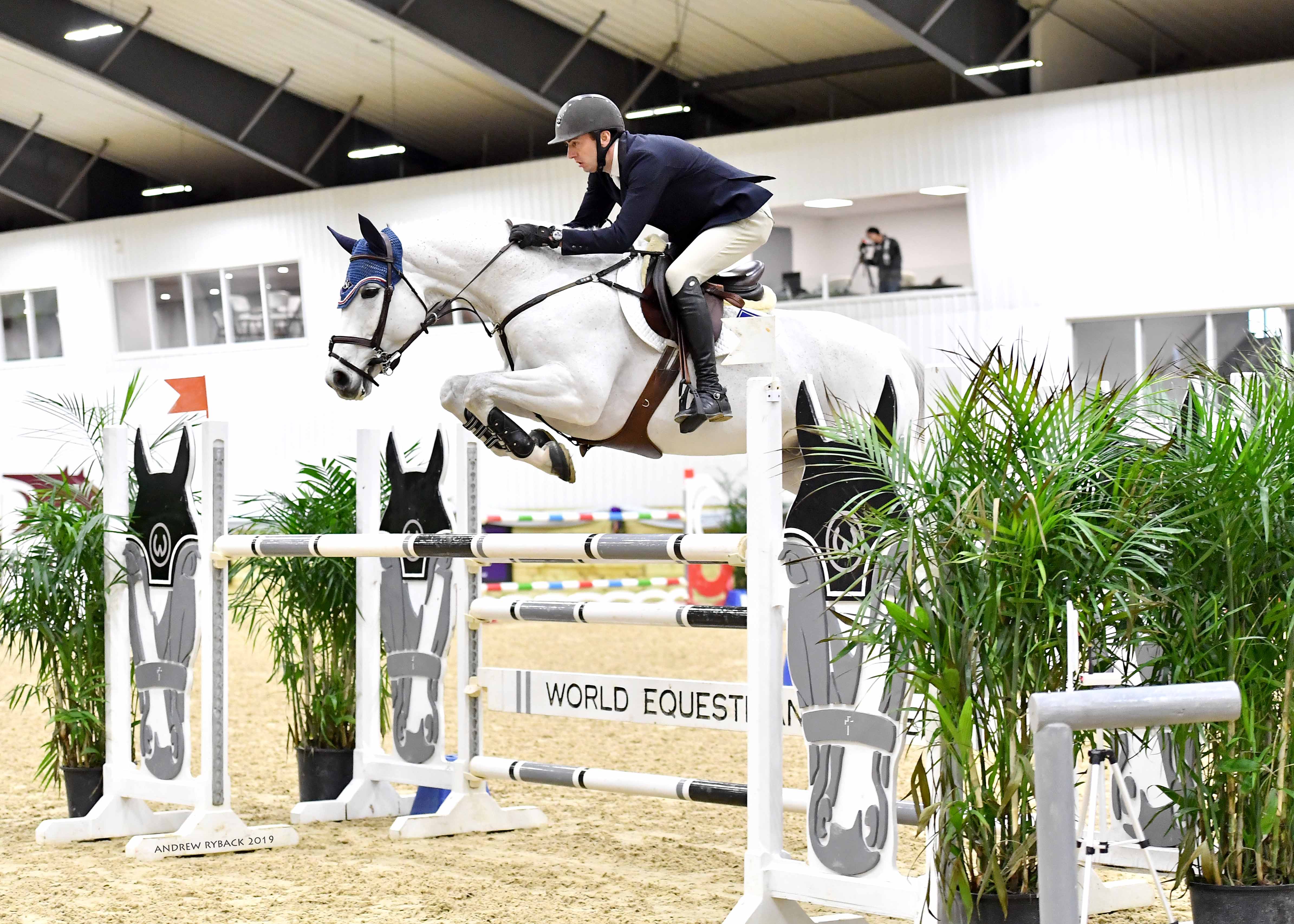 Thursday kicked off the week with an exciting $5,000 Welcome Stake 1.35m sponsored by CWD Sellier where Ireland's Christian Coyle of Old Salem Farm in North Salem, New York and Abigail Wald's Dolman (Colman x Wolite) nabbed a win. Coyle and the eleven year old KWPN gelding were challenged by David Beisel and Maarten Huygen's Angelo (Conthargos x Grand Ronja) who set a tough pace with a clear jump off in 31.578 seconds. Coyle and Dolman found a clear first round with ease, continuing straight to the jump off of the Table II 2b event. The pair were completely simpatico, flawlessly navigating tight inside turns with confidence and flying through the timers at 30.822 seconds with all rails up, sliding into first place. Coyle was thrilled with his mount saying, "Dolman is a beautiful horse. He is simple, genuine and a beautiful jumper. He is not a big horse – he is only 16.1 hands but he has a ton of stride. He is so brave and neat in the turns. He is like a pony to be honest. He is one of my favorites, he is really sweet and kind. Anyone can ride him including kids in the barn. He literally can do any job. He can take a kid around 0.90m then go and jump the Grad Prix. He is very versatile, really a lovely guy."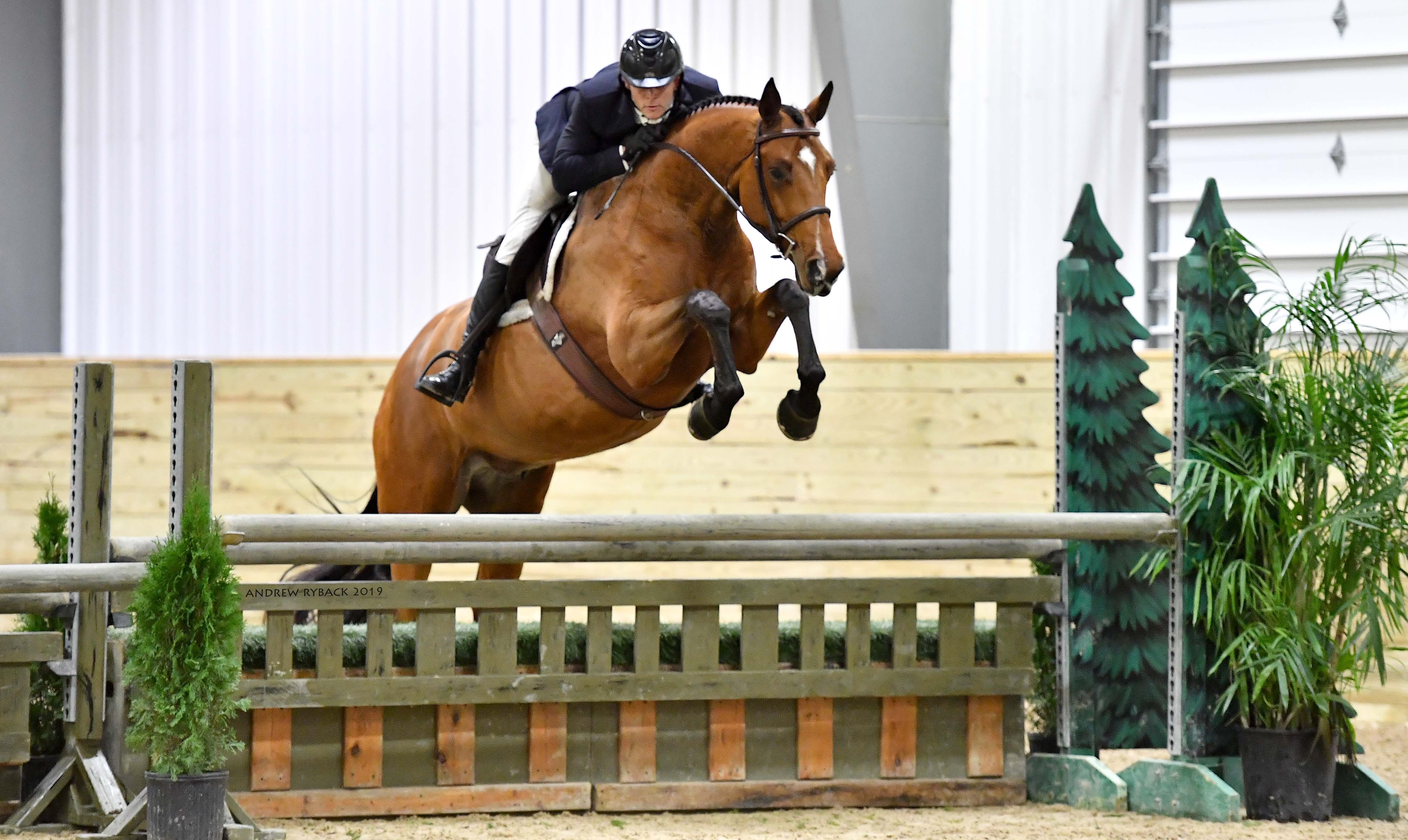 Friday saw eighteen stunning hunters contest a 3′ track with 3'5″ option fences in the $5,000 USHJA National Hunter Derby. Scores reached high into the eighties and nineties, but it was Brandon Gibson of Select Sport Horses in Knoxville, Tennessee and Select Sport Horses' Spectrum Z (Hos D'O x Anemone Granette) that earned the top spot with scores in the nineties for both Derby rounds. Gibson and the eight year old Warmblood gelding were nothing short of brilliant, earning scores of 94 and 92 for a total score of 186, topping the class by fourteen points. Gibson raved about Spectrum Z, "He loves his job. He is very exuberant over the jumps – he really likes to jump and show off. A lot of people tell me he could be my horse of a lifetime. It is early but he is certainly the nicest horse I have ever had."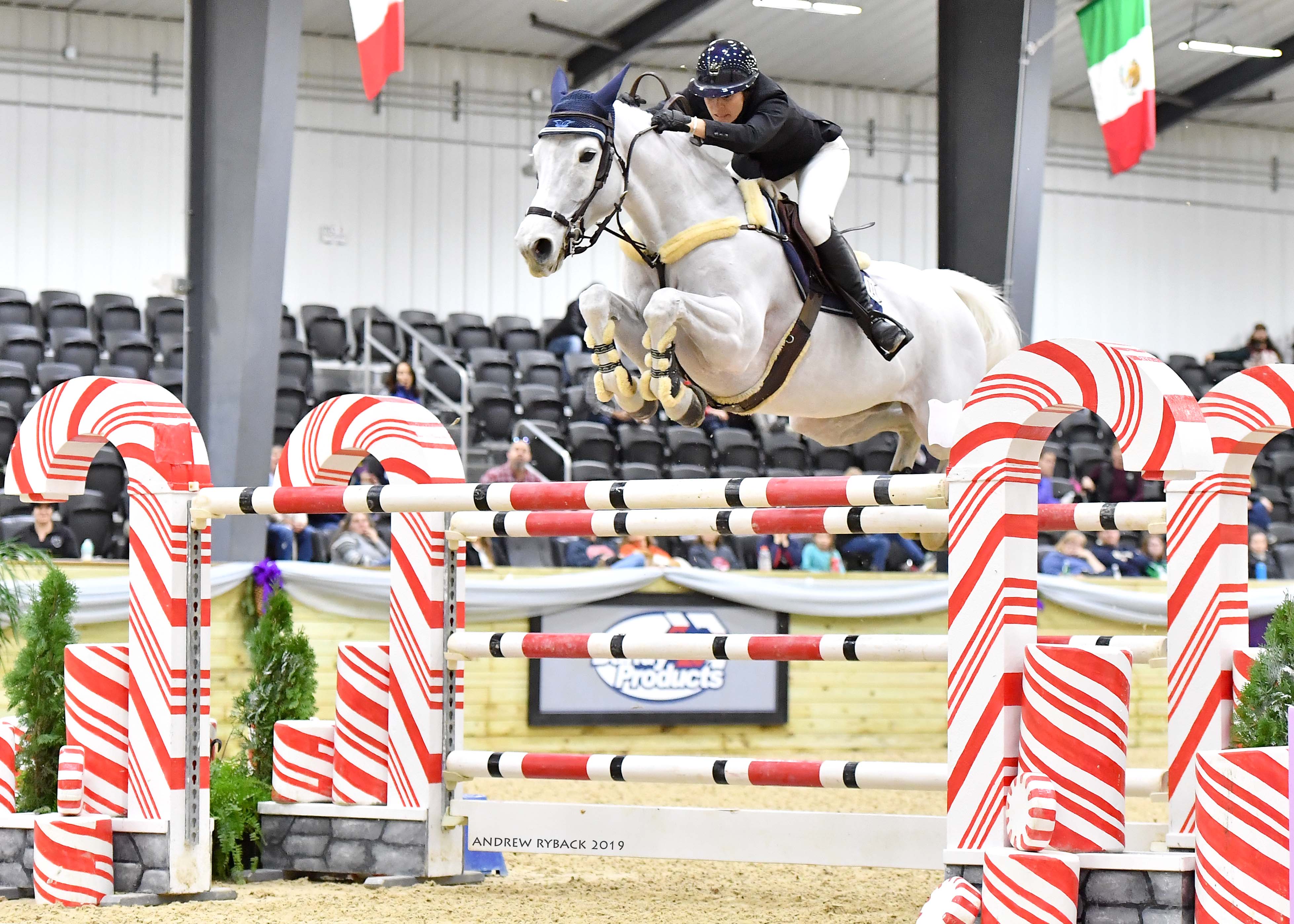 Saturday's $25,000 World Equestrian Center Grand Prix saw a win for Jill Gaffney of Freestyling Farms in Batavia, Ohio and Freestyling Farms, LLC's Carlton Cafe (Carlton Clover x Moytura Spook) for the second week in a row. Gaffney and Carlton have now collected six $25,000 World Equestrian Center Grand Prix wins in 2019. On Saturday, the pair were quick and clear in the first round, securing a spot in the jump off. When Gaffney and the thirteen year old Irish Sport Horse mare returned on the short course, the pair hugged the inside track and galloped down the bending lines, stopping the clock at 38.491 seconds for the top spot. Gaffney was thrilled with her mare's performance over the past two weeks, "Warming up, Carlton Cafe was just on. She was on all week this week- and last week, too. I can just feel when she is confident and one hundred percent about where she is. On the course, she knew exactly where she was. In the jump off I feel like she could not have been any better."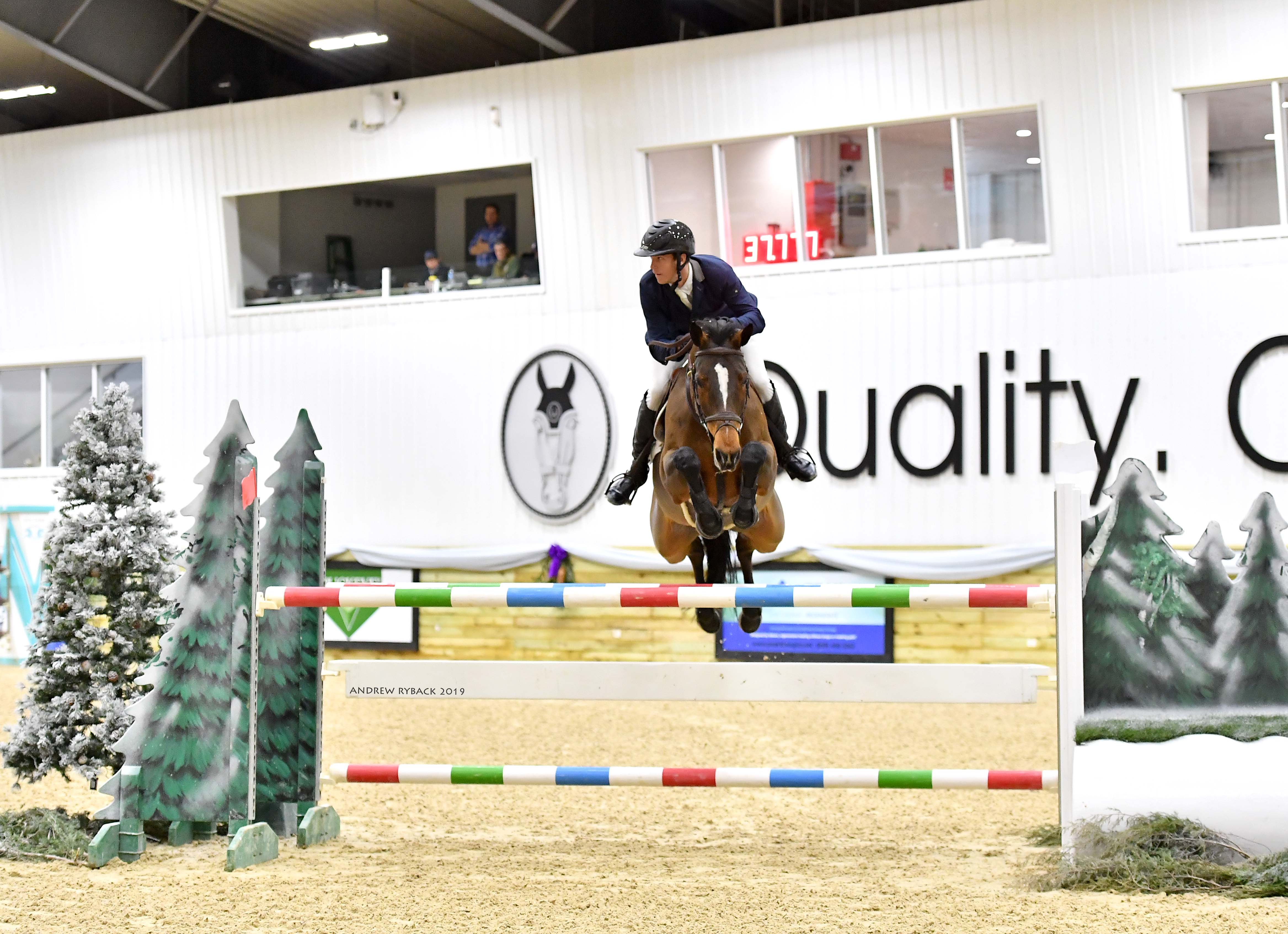 Saturday also hosted the $7,500 Futures Prix 1.30m sponsored by Voltaire Design where seventeen entries vied for the win. Five entries delivered double clear rounds, but it was Michael Kocher and Taje Warrick's E. Umomia (Arthos R x U Umonia 6) that took home the blue. Kocher and the ten year old KWPN mare were the pace setters in the class, riding first in the order. The pair navigated a clear first round, then continued straight to the jump off of the Table II 2b event taking tidy inside turns and blazing through the timers at 33.535 seconds, a time that would prove unbeatable for the remainder of the class. Kocher commented, "E. Umomia and I did a couple of training classes last week and we moved up this week to some of the open classes. This is her first money class, but she's really fast and careful so I knew we had a good shot. This is her first Futures Prix win."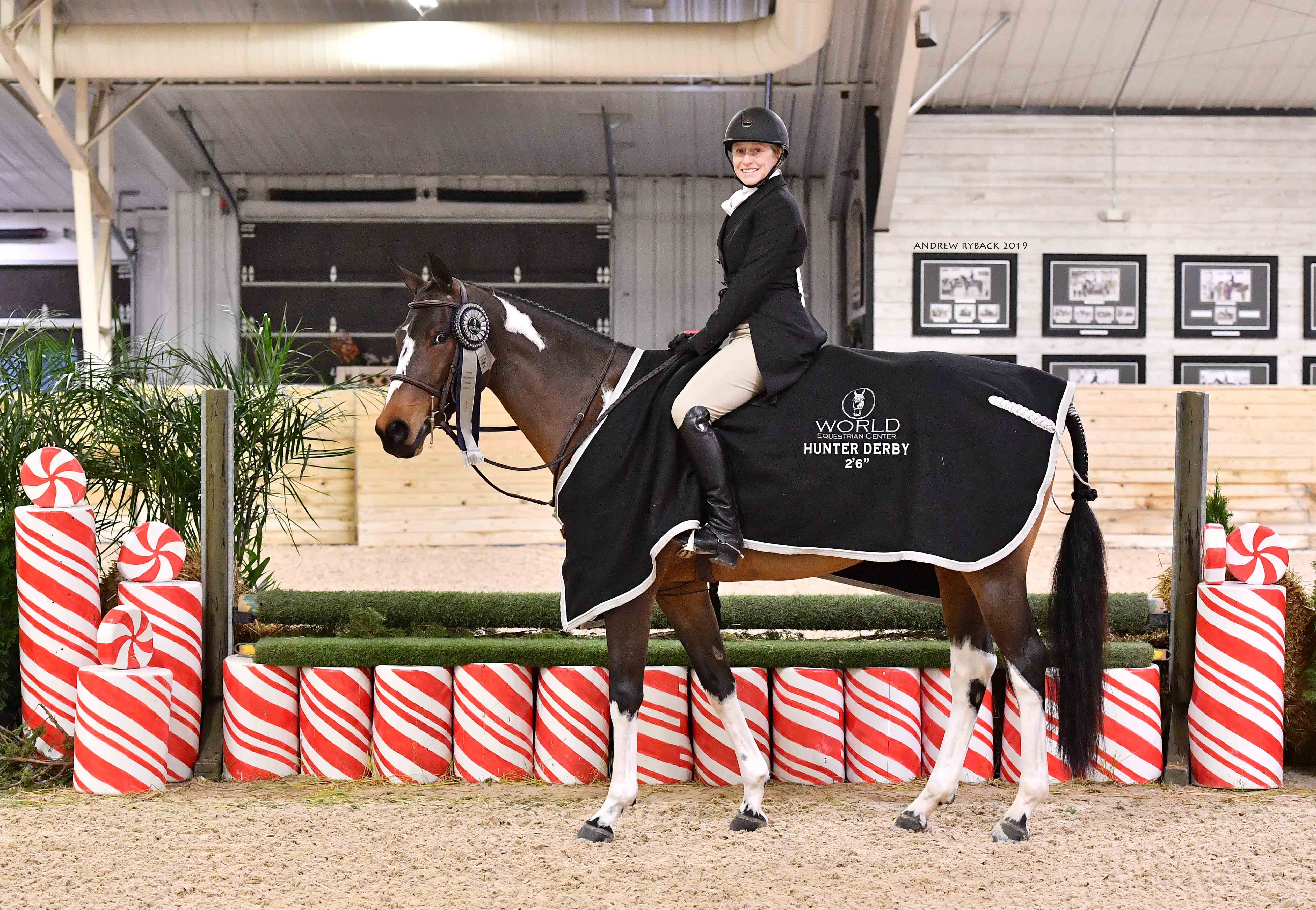 Saturday also saw fantastic hunter action in the Roberts Arena for the $2,000 Non Pro Derby 2'6″. Thirteen entries contested the course, but it was Lisette Bennett and her own Katie that earned first place. Bennett and the six year old Warmblood mare also rode to top ribbons in the USHJA Hunter 2'9″.
Join us at World Equestrian Center for the remainder of the 'Winter in the Midwest' horse show circuit, encompassing 19 weeks of AA rated horse shows from December 4, 2019 to April 26, 2020. Highlights include the new WEC Premier Equitation Cup Qualifier Classes, two $10,000 USHJA National Hunter Derbies, a $10,000 USHJA International Hunter Derby and World Championship Hunter Rider (WCHR) Member Events (during WEC Winter Classic #5). The WEC Winter in the Midwest prize list is available now online at www.wec.net with entries being accepted via www.horseshowing.com. Print prize lists are available at our horse show office or by emailing info@wec.net. Reservations for stalls, hay and bedding as well as RV spaces may all be made online as well at www.horseshowing.com. Once again in 2020 we are pleased to offer stalls for showing horses at $100.00.
Watch all of the action from the Sanctuary and the R+L arena online via ShowNet.biz. Tune in to WEC.net for the livestream link.
Photos courtesy of Andrew Ryback Photography.