The World Equestrian Center Winter Series kicked off this week with the WEC November Horse Show. The Winter Series offers 18 weeks of AA rated horse shows in pristine indoor conditions with featured classes each week ranging from a $2,000 Non Pro 2'6″ Hunter Derby to a $25,000 Grand Prix. The prize list is available now online at www.wec.net. Entries are being accepted via www.horseshowing.comand through Equestrian Connect. Reservations for stalls, hay and bedding as well as RV spaces may all be made online at www.horseshowing.com.
Twenty six entries took to the Sanctuary Arena this evening to contest the $5,000 Welcome Stake 1.35 m. The Table II event included back-to-back rounds and a first round time allowed of 77 seconds. Ryan Genn established an early lead with Dieta, one of his three rides of the evening, and proved to be unbeatable.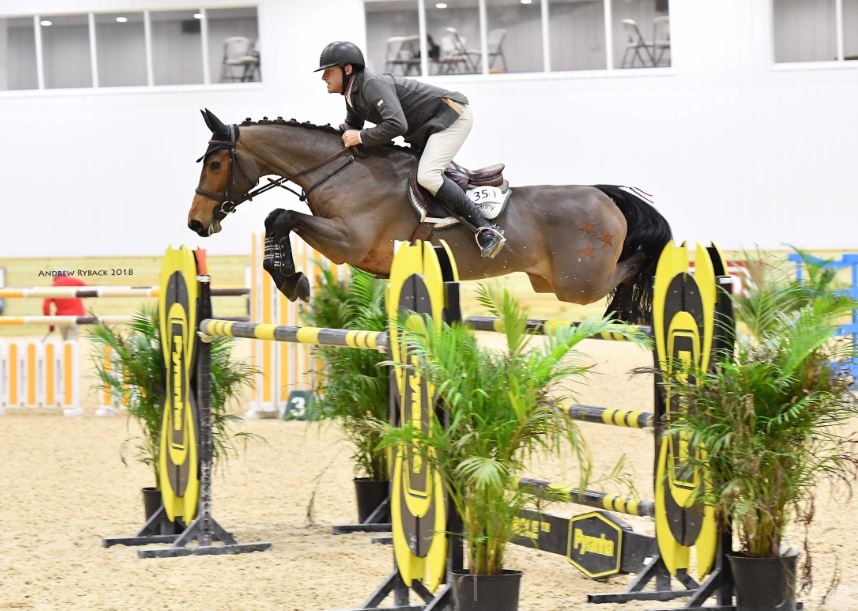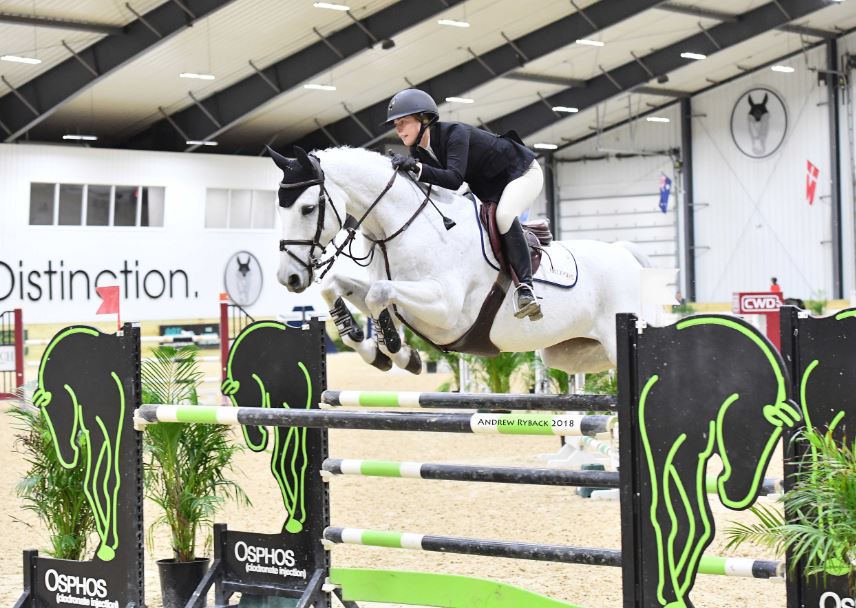 Of the 26 entries, 8 horse and rider teams jumped a clear first round, sending them straight to the jump off. The first to go clear was Shannon Reid's Dieta, piloted by Ryan Genn. The pair rode a smooth, clean jump off in a quick time of 39.552 seconds. While none bested Ryan's time, four others jumped a clear jump off, including Ryan's father, Wilhelm Genn, aboard his own Van Gogh who stopped the timers in 41.407 seconds. While the Genn's sat 1-2 for the majority of the class, Kevin J. McCarthy aboard his own Catch A Star bested Wilhelm's time near the end of the class by just under a second, clearing the jump off track in 40.460 seconds. Soon after, Julia (ss) Curtis aboard her own Cornet's Gold 2 swept in to steal third place, delivering a clear jump off round in 41.327 seconds and ultimately pushing Wilhelm Genn and Van Gogh to fourth.
$5,000 Welcome Stake 1.35 m Results
1. Ryan Genn, Dieta – 0 | 39.552
2. Kevin J McCarthy, Catch A Star – 0 | 40.460
3. Julia (ss) Curtis, Cornet's Gold 2 – 0 | 41.327
4. Wilhelm Genn, Van Gogh – 0 | 41.407
5. Maggie Ridenour, Frankenstein – 0 | 41.796
6. Sarah R. Meier, Chanel – 4 | 39.516
7. David Q. Beisel, Call Me Hannes – 4 | 40.159
8. Taylor Kain, Gipsy – 8 | 42.416
9. Taylor Kain, Shuttergold – 1 | 77.470
10. Collin K. Savaria, Zarco – 2 | 78.122