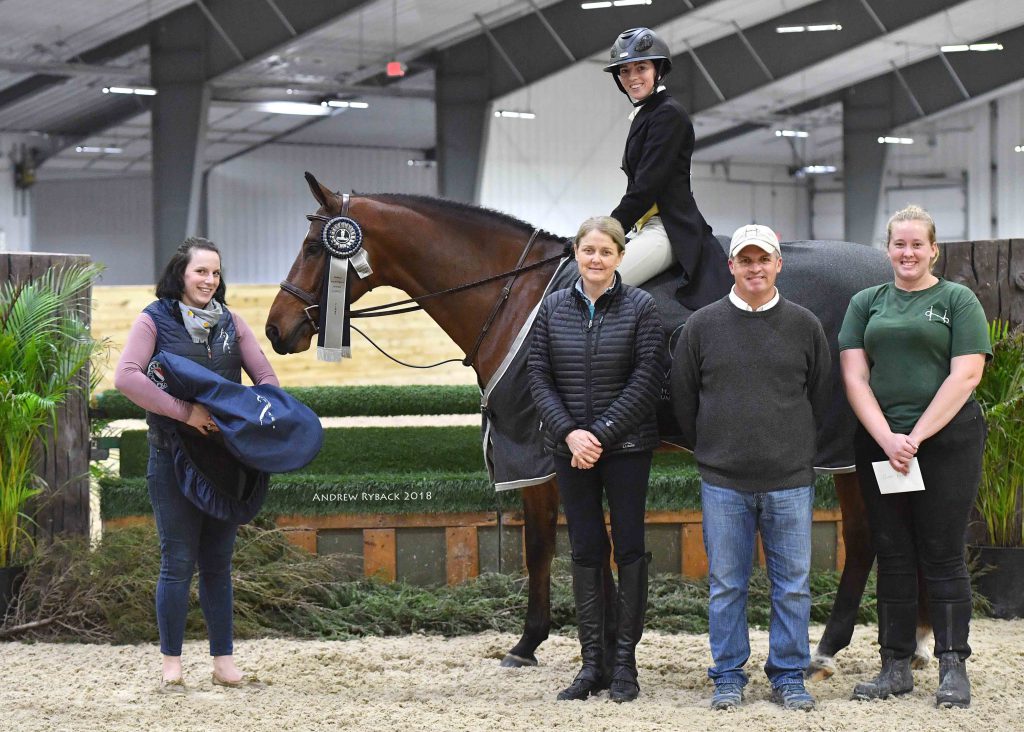 An enthusiastic crowd filled the stands this afternoon to cheer on their favorite horses and riders at the $2,500 USHJA National Hunter Derby presented by Antarès Sellier in the R+L Arena where fourteen beautifully turned out horse and rider combinations vied for the win. Course designer Bobby Murphy presented a lovely, flowing course featuring four high option, two bending lines and plenty of space to gallop.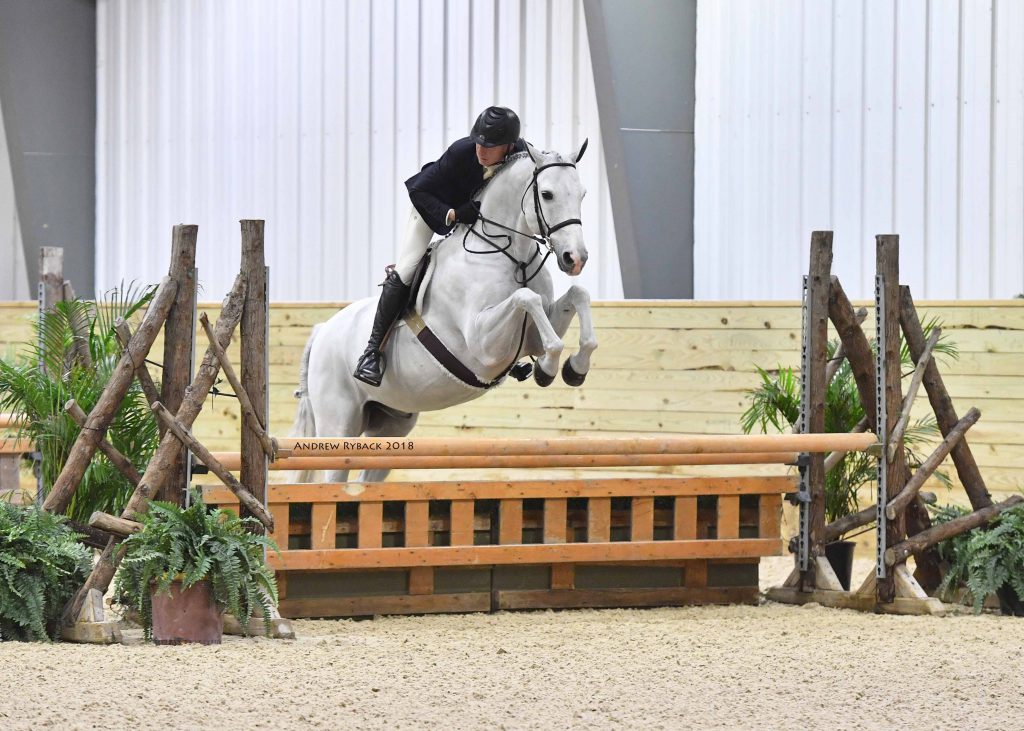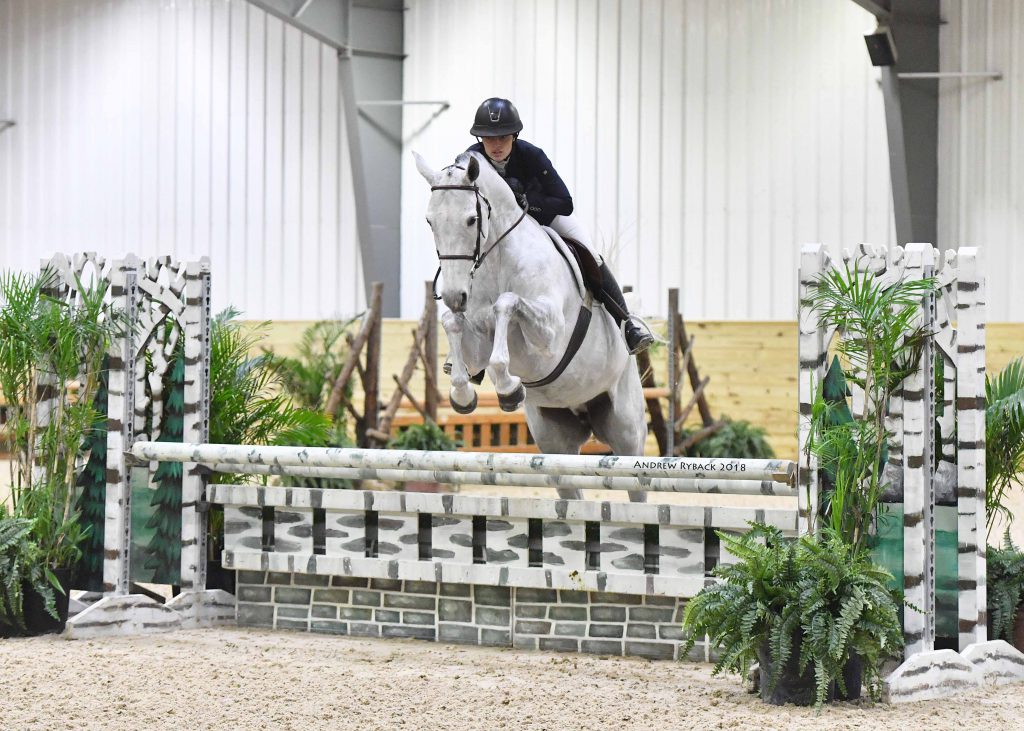 Of the fourteen competitors, two received scores in the 90s: Troy Hendricks' Cornetto ridden by Taylor Willever and Roberts Stables, LLC's Snowbird ridden by Jeff Gogul. Cornetto and Taylor delivered two consistently stunning rounds, earning a first round score of 93 and a second round score of 88, bringing their total score to 181, sending the pair well into first place. Throughout their rounds, Cornetto and Taylor's cheering section was sure to voice their excitement, celebrating at the conclusion of each round and with the announcement of each score. Second place finishers Snowbird and Jeff Gogul also rode two fantastic rounds, with a first round score of 83 and a second round score of 94 for a two-round total of 177, landing them in second place. Another noteworthy ride this afternoon were third place finishers Zelly, owned by Jennifer Vallis and ridden by Maggie Ridenour. The pair's steady rounds earned them a total of 174 points, with an 88 in the first round and an 86 in the second round.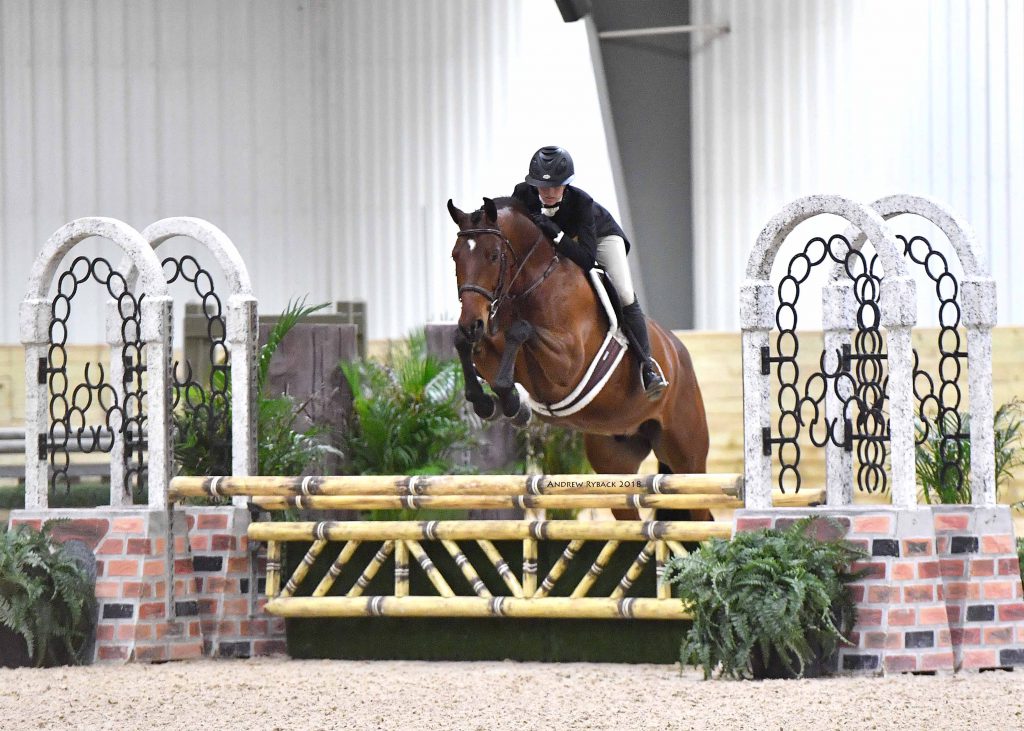 We caught up with Taylor after her visit to the winner's circle, and she was clearly thrilled with Cornetto's performance today. She has had many great experiences with Cornetto through the two years she has been riding him. "We flew over to Germany two years ago and picked [Cornetto] out. It's been really fun, he's been really good. I did him as a Baby Green all the way up, and now he has an amateur lady that rides him." Taylor explained. When asked about their ride today, Taylor said ,"The course was really good today. It was a nice forward course, which I like. I prefer long lines that I can go forward down." The lovely Cornetto seemed pleased with his win and the many accolades from his adoring fans.
$2,500 USHJA National Hunter Derby Results
Cornetto, Taylor Willever – 93, 88, 181
Snowbird, Jeff Gogul – 83, 94, 177
Zelly, Maggie Ridenour – 88, 86, 174
Colorado 222, Marissa L. Rose – 86, 82, 168
Rivercross Onyx, Billie Derouet – 79, 82, 161
Tornade Vebe, David Q. Beisel – 82, 76, 158
Calvin, McKenna Nagy – 76, 79, 155
RF Smoking Gun, Margaret F. Price – 77, 73, 150
Refinida, Mia Sassi – 84, 62, 146
Fidelio, Maximilian Manzardo – 72, 64, 134