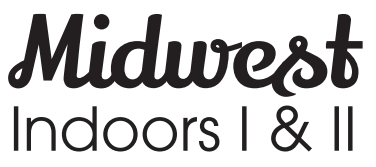 Welcome to the Midwest II horse show at World Equestrian Center. We are delighted to be hosting the Ohio Hunter Jumper Association (OHJA) Medal Finals this week and to be sponsoring the grand prize of a sporty Yamaha TTR 110E dirt bike for OHJA Medal Finals winners in both the 2'-2'6" and the 3'-3'6" sections.
Show your OHJA pride! Stop in to Mona's Monogramming to order your monogrammed OHJA jacket. Price will be $130 for back, fronts and name on collar. Sizes include women's (xs to 2xl) and Mens (s to 2xl). Stop in to the store in Vendor Village or email your order to info@monasllc.com with name, size choice and phone number to contact.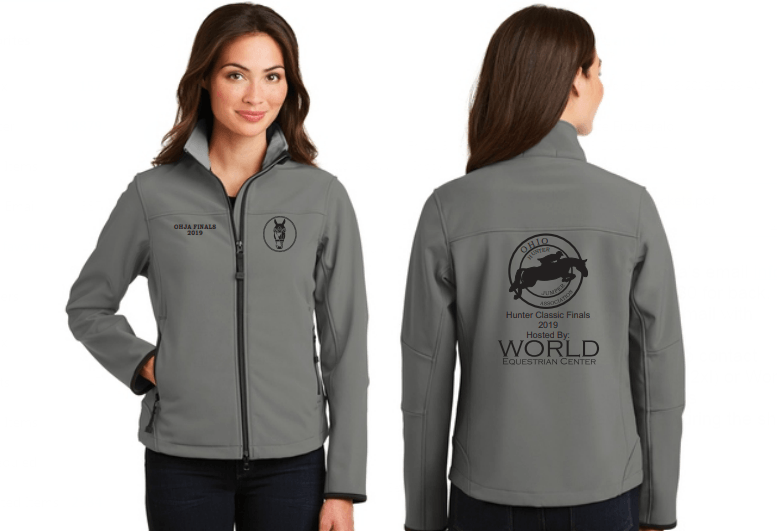 Our stunning 2020 World Equestrian Center Calendars are available now featuring beautiful images from our photography partners Andrew Ryback Photography and Josh Winslow Photography – you might see a photo of you and your horse featured! Be sure to grab yours at the new horse show office before they are all gone.
The WEC Winter in the Midwest 2020 prize lists are now available. Pick yours up at the new horse show office as well, now located on the first floor of the Sanctuary Arena.
What to Watch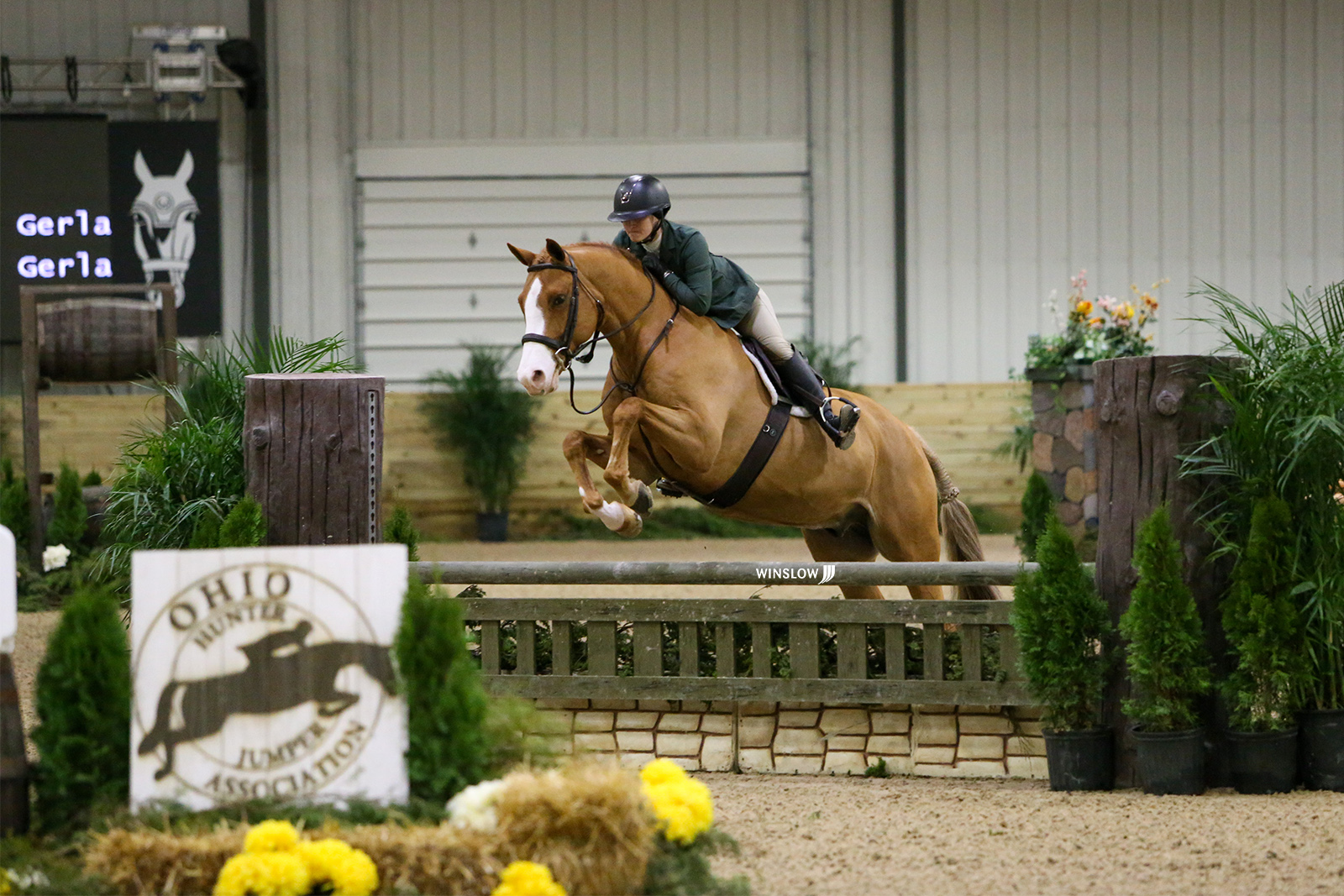 Thursday | $5,000 Welcome Stake
Friday | OHJA Medal Finals 3'-3'6" – R+L Arena
Saturday | OHJA Medal Finals 2'-2'6", $7,500 Futures Prix and $25,000 WEC Grand Prix
Sunday | Open and Non-pro $2,500 USHJA National Hunter Derbies – R+L Arena
Classes from the Sanctuary and R+L Arena are livestreamed daily courtesy of ShowNet. The link is available on WEC.net.
Where to Eat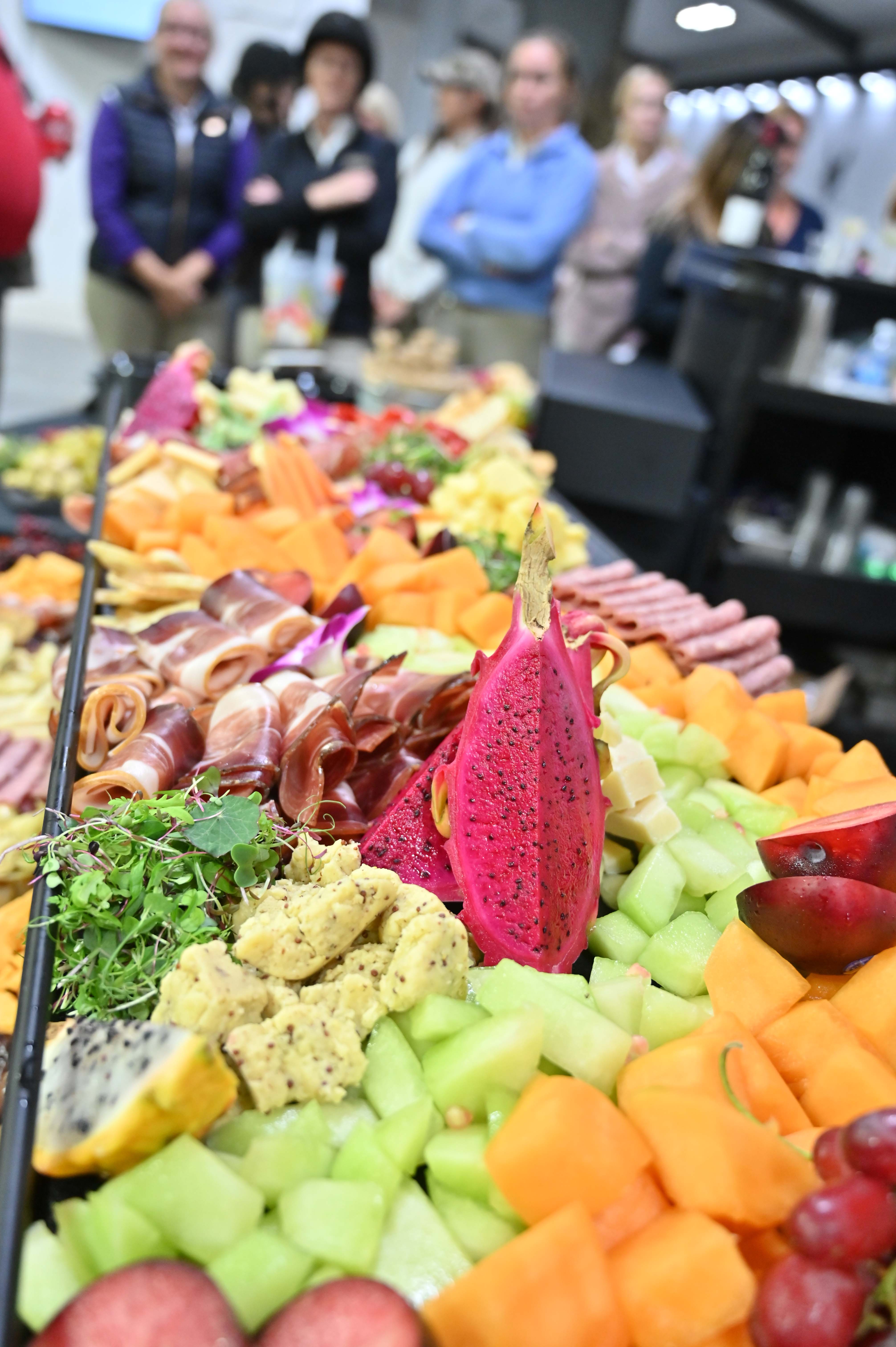 The Paddock Club will be serving up your favorites all week. From quick bites to full meals, the Paddock Club offers something for every craving.
Visit Vendor Village this Friday 11:00 a.m. – 2:00 p.m. for apple cider and complimentary handmade donuts. The Rider's Lounge will continue to offer breakfast items and coffee as well for more daily options. Snacks are also available for exhibitors visiting the Junior Rider's Lounge.
Don't miss the ringside exhibitor parties this week on Friday and Saturday during the OHJA Medal Finals. We'll be serving up a buffet-style dinner for all to enjoy while watching the classes.
What to Do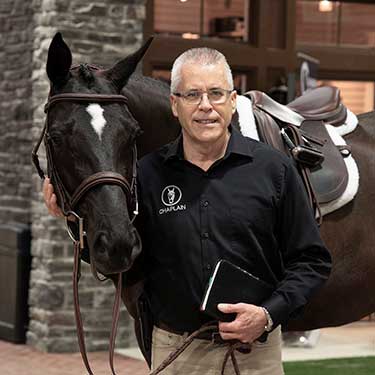 Join us for the Cadets Horsemanship Program at 7:00 a.m. Saturday morning upstairs in the Sanctuary Arena. The clinic is open to everyone but only junior riders are eligible for a horse show credit. Each week, 40 junior riders chosen by a random draw will receive a horse show credit. 39 cadets will also receive a credit totaling $250 with one lucky cadet receiving a $500 credit. Eligibility for credits is limited to those entered in the show office by 5:00 p.m. and be sure to check in before the 7:00 a.m. start time.
If you enjoyed last week's sermon, join Chaplin Larry Speelman for the second of the five-week series "What it takes to Win." This week's sermon titled "Knowledgeable;" below is Chaplin Larry's description.
Socrates said "True knowledge exists in knowing that you know nothing". At first glance that doesn't make much sense, but the reality is in realizing there is so much more to learn. Winners always have a thirst for learning more. They know that educating themselves in their field will give them an edge over their competition. In a spiritual sense the same principle applies. A growing knowledge of God and His will for us empowers us to win at life.
You can attend a quick, 15-minute service on Sunday from 7:30 a.m. – 7:45 a.m. at the ingate of the Sanctuary Arena. Coffee and pastries will be provided and all are welcome: people, dogs and horses. A 45-minute service will take place later that day from 11:00 a.m. – 11:45 a.m. at the chapel in Vendor Village. For those unable to attend, please visit WEC.net to listen to Chaplin Larry's sermons available as weekly podcasts.
Where to Shop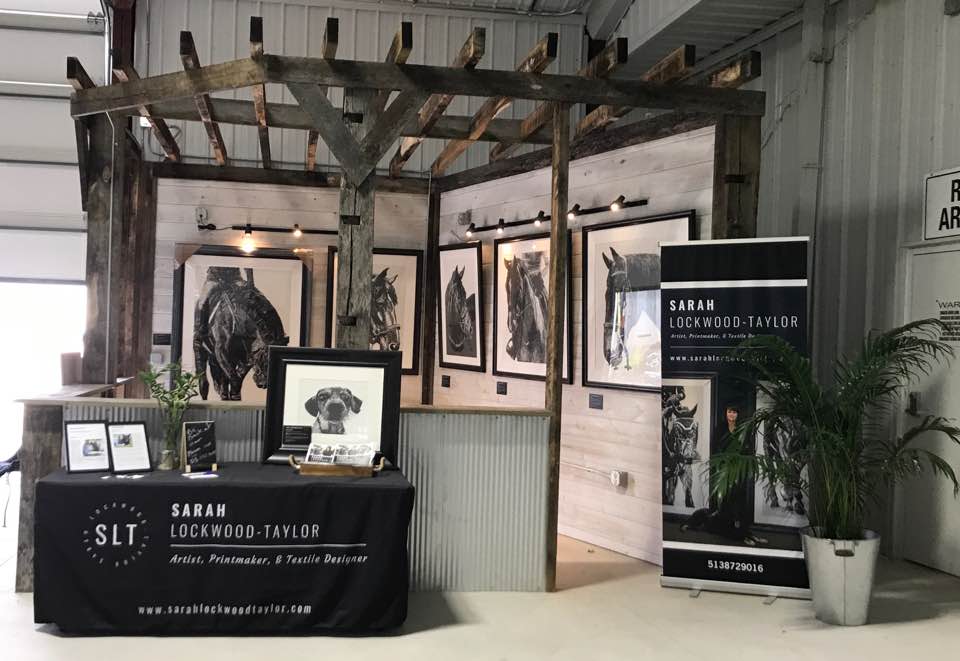 Returning to WEC this week, artist Sarah Lockwood-Taylor brings her experience in textile design and printmaking to the showgrounds. If her work looks familiar, you might have seen her elegant linocuts on display in the Paddock Club. Visit Sarah at her booth to hear her rich backstory of travel and artistic discovery and browse her collection of equestrian prints. Commission a piece from Sarah to give a uniquely personal gift this holiday season.
Andrew Ryback will be on-site for this show, capturing the best shots of riders in action. Stop by his booth to view and purchase your show photos. Andrew has a rich history in the equestrian photo industry, be sure to read more about him in this year's July issue of WEC magazine, available in print and online at WEC.net.
The holidays are quickly approaching, so now is the perfect time to start shopping for that special someone on your list. Stop in to Baekgaard, Equestrian Sundry, A Bit Above, or A Sudden Impulse for the perfect holiday gifts. If show clothes and tack is more your style, check out Riders Boutique, The Custom Fox, CWD and Antares. If horse supplies are your go-to, stop by Dandy Products, The Apothecary and Farm Vet. Want something a little more custom? Stop by Mona's Monogram for custom embroidery items.
Chagrin Saddlery is kicking off the holiday season with a Pre-Back Friday sale. Every year, Chagrin Saddlery hosts a huge Black Friday sale at their location in Chagrin Falls, Ohio. This year, they are bringing their incredible deals to World Equestrian Center by holding a Pre-Black Friday sale this Friday through Sunday! The sale includes a 50% off rack and select in-stock show shirts, breeches and hunt coats will be half off.
Need a little me-time during the show? Look no further than A Bit of Class Salon & Day Spa, World Equestrian Center's on-site boutique salon. Services include haircuts, styling, color, -manicures, pedicures and massages. Text Diane Bayless for all of your hair and nail needs (937-428-4984) and Katrina Hale for a relaxing massage (513-623-9087).
Thank You to Our Event Sponsors
We want to extend our thanks to our generous sponsors for their continued support: Antarès Sellier, Buckeye Nutrition, Coughlin Shadow, CWD, Dandy Products, Dover Saddlery, EquiFit, EquiJet, Flexi Equine, Horse First Supplements, Osphos, Perfect Products, R+L Carriers, Sport Data, Inc., Tribute Equine Nutrition, Vetoquinol, and Voltaire Design. Many sponsors and their products are on-site weekly at World Equestrian Center, so be sure to stop in and say hello.
We look forward to seeing everyone for a fun week at World Equestrian Center.