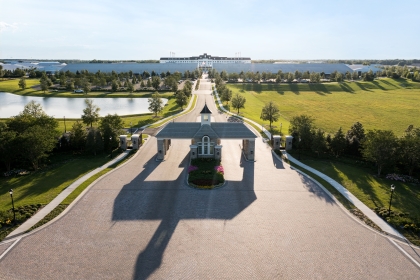 Check out what's happening this week at World Equestrian Center – Ocala! The beautiful Ocala facility has so much to offer including fun events, live music, shopping, and amazing food. This week, the American Paint Horse Association – Eastern National Championship Show will be running from Wednesday, September 16 – 19 in Arena 4. The show will begin at 7am and run all day holding classes such as Ranch Riding, Driving, Reining, Hunt Seat Equitation, Hunter Under Saddle, Trail, and much more. All are welcome, admission is free, parking is free, no tickets necessary to enjoy the stunning facility's amenities. To learn more about our events, click the green button at the top of the website to view the World Equestrian Center calendar.
What To Do
Shopping
Many vendors at World Equestrian Center – Ocala have established storefront locations where they are open year-round. Below are our amazing retailers and their locations. Check out The Farm House, Inc. and Exceptional Equestrian, Inc. Also, The Debonair Collection is making an exciting move from Arena 2 to The Equestrian Hotel in October and are hosting a moving sale to celebrate! All items will be 25-50% off for the entire week. Retail locations are open from 10am – 6pm daily.
The Equestrian Hotel:
Lugano Diamonds
The Debonair Collection – Coming Soon!
Mr. Pickles & Sailor Bear Toy Shoppe
Calluna Spa
CaptiveOne Advisors Arena – Indoor 1:
Ariat
Ocala Shoe Shack a division of Tack Shack of Ocala – Coming Soon
Arena 2:
The Debonair Collection
Stellina LLC/Romitelli Boots
Haala Fashion LLC
Farmhouse Chiropractic
Hats Off Boutique
Kelsey's Rhinestones
The Farm House, Inc.
Arena 3:
Exceptional Equestrian, Inc
IDA Development, LLC
I Love My Horse
Basic Equine Health, LLC
Beachwood Investments 5, LLC
Everleigh Collection LLC
Arena 4:
The Farm House, Inc.
Odette, LLC
Sudden Impulse Boutique
AGM Beyond Leather
Exceptional Equestrian, Inc
Grey Fox Designs
Entertainment
Each week The Yellow Pony Pub & Garden located within The Equestrian Hotel hosts live entertainment from 6:30pm-10pm. Here is the entertainment lineup for this week:
Wednesday, September 15 | John Johnson
Thursday, September 16 | Zack Maruniak
Friday, September 17 | Nate Mercado
Saturday, September 18 | Miranda Madison
Day at the Spa
Now that the kids are back in school, TREAT YOURSELF! Join us at the Calluna Spa located on the second floor of The Equestrian Hotel. The Spa offers multiple massage treatments, body wraps, facials, manicures, pedicures and hair salon for men and women. Book an appointment this month by calling 352.414.7862 to receive $25 off any Massage or Facial.
Calluna Spa is open from Monday – Saturday from 9am-7pm and on Sunday from 10am-5pm. Click here to learn more.
Where to Eat
Located within The Equestrian Hotel:
Stirrups Restaurant
Prime steaks and chops, sustainable Florida seafood and southern inspired seasonal specialties, served in a refined dining room and terrace overlooking the Grand Outdoor Arena.
Breakfast: Friday- Sunday, 6:30am-12pm | Monday – Thursday, Closed
Dinner: Sunday – Thursday, 5pm-9pm | Friday – Saturday, 5pm-10pm
352.414.7864
Yellow Pony Pub & Garden
Boasting an outdoor patio and fireplace, this lobby gastro lounge offers shareable starters, pub fare, traditional draft beers, bourbons and whiskeys.
Sunday – Thursday, 11am-12am | Friday – Saturday, 11am-1am
352.414.7865
Emma's Patisserie
A blissful, freshly baked array of authentic French macarons and European-inspired pastries are served within an ambiance of old-world elegance at this very special shop located within the Equestrian Hotel.
Open daily, 6:30am-8pm
352.414.7866
Restaurants throughout the facility:
Viola & Dot's Italian Kitchen & Pizzeria
Design your own salad or pasta masterpiece with an assortment of delicious meats and toppings. Viola & Dot's features pizzas and calzones crafted with homemade dough, classic Italian entrees and decadent sweet desserts.
Open daily, 11am-8pm
352.414.7877
Ralph's Burger & Sandwich Shop
A classic, diner-inspired menu with a few contemporary upgrades! Ralph's invites you to enjoy signature burgers, salads and sandwiches topped off with a homemade milkshake. Open for lunch and dinner, start your day with a breakfast sandwich or enjoy an evening slice of pie.
Tuesday – Sunday, 7am-8pm
352.414.7875
Miss Tilly's Lollipops
Indulging is strongly encouraged at this unique sweet shop where specialty ice cream flavors and homemade fudge are the stars. With an array of chocolates, confections and coffees, Miss Tilly's is the perfect place for a tasty treat.
Tuesday – Sunday, 11am-8pm
352.414.7878
Filo's Mexican Cantina
Traditional Mexican flavors coupled with custom-made convenience. Filo's serves up street tacos, burritos, quesadillas and much more in a vibrant dining room and open-air patio.
Tuesday – Sunday, 11am-8pm
352.414.7876
Upcoming WEC – Ocala Horse Shows: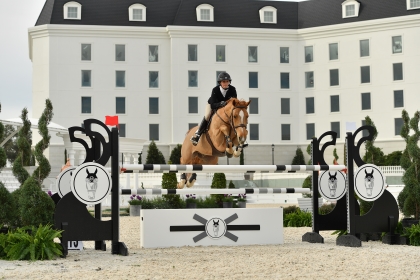 World Equestrian Center Dressage IV, CDI-W
October 21-24, 2021
Prize List | Entry Information | Enter Online
For more information about the World Equestrian Center Dressage IV, CDI-W show click here.
World Equestrian Center – Ocala Fall Show Series 2021
WEC Fall Show 3 | December 1 – 5
WEC Fall Show 4 | December 8 – 12
World Equestrian Center – Ocala presents an exciting new Fall Horse Show Series featuring National Snaffle Bit Association (NSBA) sanctioned hunter/jumper competition. The two-week horse show begins December 1 and offers competition of all levels. The prize list, class schedule, stabling, and entry information can be found here.
World Equestrian Center – Ocala 2022 Winter Spectacular
Circuit stall reservations are now open for World Equestrian Center 2022 Winter Spectacular horse show series featuring National Snaffle Bit Association (NSBA) sanctioned hunter/jumper competition.
Click here to learn more about Circuit Stall pricing and information.
Check out the events calendar on our website to learn more about what's happening in weeks to come!