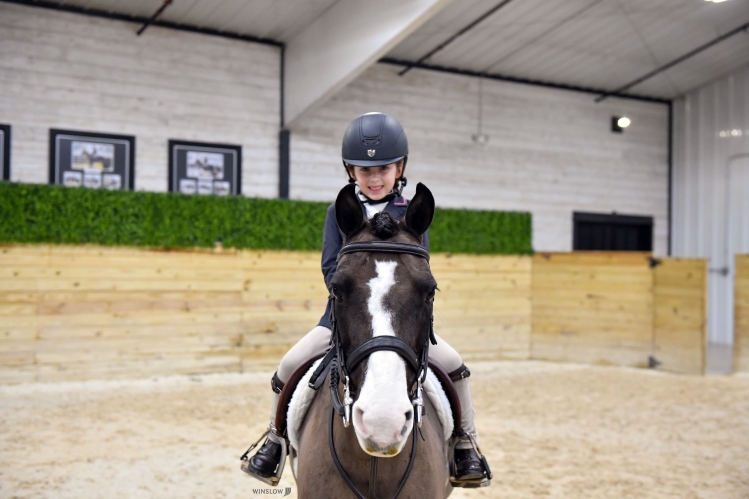 We welcome you to Winter in the Midwest's Winter Classic 11. Check out what's happening from amazing vendors to feature class action, the relaxing day spa, restaurants and other amenities to experience this week at Ohio Winter Classic 11.
Spring is near! Take a photo with the beautifully decorated vintage WEC truck in the R+L arena and tag us in your photos on Instagram.
Don't forget to connect with our Official Photographer – Winslow Photography, to secure photos with the bright and airy touches in each ring.
Events
Saturday | Horseless Horse Show following the Grand Prix in the Sanctuary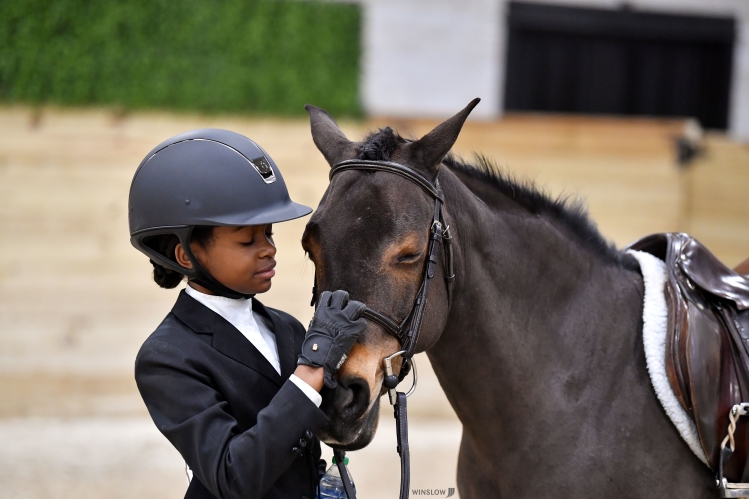 What to Watch:
Thursday:
$10,000 Welcome Stake – Sanctuary
Friday:
$10,000 USHJA National 3' Hunter Derby – Open – R&L
$10,000 USHJA National 3' Hunter Derby – non pro – R&L
$2,500 WEC Pony/Children's Pony Hunter Derby – R&L Annex
Saturday:
$10,000 Futures Prix – Sanctuary
$30,000 World Equestrian Center Grand Prix – Sanctuary
$3,500 Non-Pro Hunter Derby – R&L Annex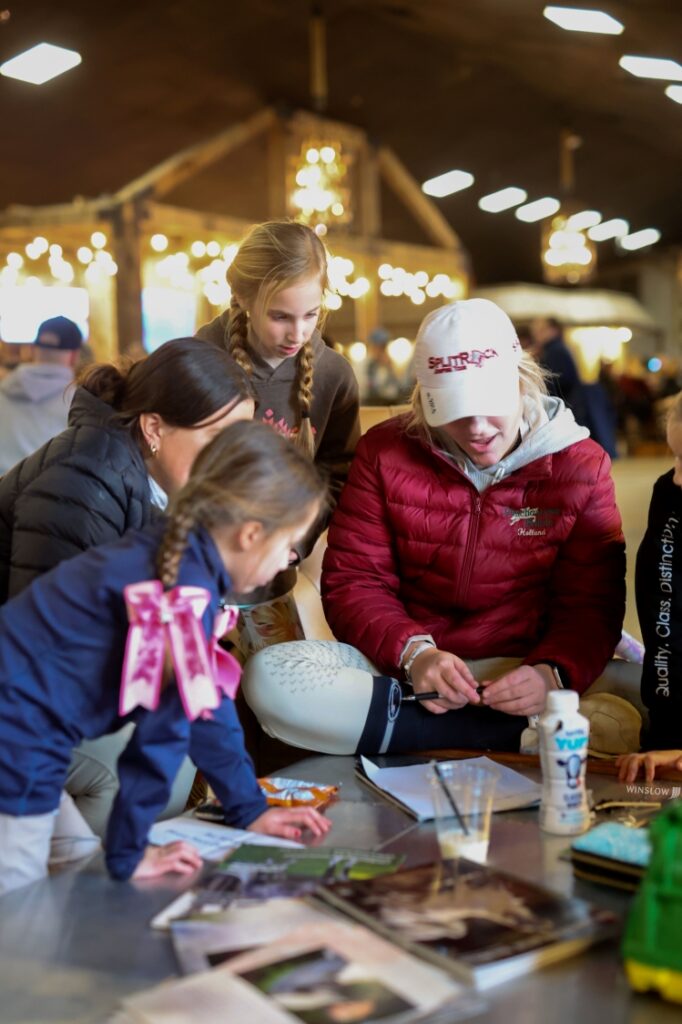 Shopping
Vendors with many unique products may be found at World Equestrian Center – Wilmington throughout our quaint Vendor Village. Vendors may also be found in the R+L hallway, as well as in the R+L arena. Join us and shop this thoughtfully curated group of companies:
Vendor Village
A Bit of Class Salon and Day Spa
It's no secret that every equestrian could use a little pampering during their down time at horse shows – treat yourself! Join us at A Bit of Class Salon and Day Spa located in Vendor Village. The salon offers a wide selection of services – everything you would find at a traditional salon!
Ride EquiSafe is not your standard tack store. They specialize in equestrian rider safety equipment and helping you look stylish using it.
When it comes to products, The Apothecary offers everything, both prescription and non-prescription, needed for the horse, small animal and even human. For equines, medical supplies are abundant. They also offer services like pre-purchase exams, lameness exams, digital radiographs, ultrasonography, shockwave treatment and emergency care.
Your sweet tooth at the World Equestrian Center! Visit The Sugar Shack to satisfy all of your sweet cravings.
Dark Horse Coffee Co. is now serving up all of your favorite Starbucks creations! Completely customize-able hot, iced and frozen beverages. Quick snacks can also be purchased here. l
The Pet Parlor features a state of the art iClean Dog Wash, plenty of dog treats and stacks of fluffy towels for furry friends to dry off after their baths.
● Urban / Equestrian Sundry
Urban Sundry is a beautifully curated boutique that offers a whimsical selection of home décor, jewelry, paper goods, things for little ones and a growing selection for the hoof, paw and claw community.
R + L Hallway
Winslow Photography is World Equestrian Center Wilmington's OFFICIAL show photographer. You may recognize owners Josh and Karrin Winslow and their fantastic team of photographers from the various shows held at our facility. Visit their booth located in the R+L Hallway.
*Visit the new location* Get your WEC merchandise at this charming boutique featuring clothing, insulated drinkware, jewelry and more. A Sudden Impulse meets all of your on-site customization needs with our full service monogramming and engraving services as well.
R + L Arena
Dr. Saeks of Saeks Chiropractic, L.L.C. is a familiar face at World Equestrian Center. Visit his tent booth in the R+L arena to make sure you are feeling your best!
The Custom Fox has all you need to survive a horse show! Their mobile trailer offers a plethora of products for both the horse and rider, each hand selected and tested by Beth's family of horsemen. This store is conveniently located in their mobile tack shop outside the R+L Hallway.
Where to Eat
This Friday and Saturday: enjoy a buffet in the Paddock Club. Open to exhibitors every day at 4 p.m. during horse show days, The Paddock Club is one of the family-friendly, World Equestrian Center restaurants as well as a gathering place featuring a full bar, flat screen TVs, free WiFi and multiple comfortable seating areas. Stop in to dine or enjoy a hand-crafted cocktail.
Grab a quick bite at The International Café, conveniently located outside the Roberts Arena and next to the Horse Show Office. The International Café opens at 7 a.m. on show days. The cafe features a classic on-site dining menu consisting of full breakfast, lunch and dinner options. We offer daily specials and a selection of beer and wine.
Larry the Preacher Guy provides weekly services at World Equestrian Center. You can attend a 15-minute service on Sunday at 7:30 a.m. at the in-gate of the Sanctuary Arena. All are welcome: people, dogs and horses. A second service will take place later that day at 11:00 a.m. in the Vendor Village chapel. For those unable to attend, please visit WEC.net to listen to Chaplain Larry's sermons available as weekly podcasts.
Farrier
The WEC farrier will be on the grounds from Wednesday – Sunday each horse show week. Please stop by Barn A or ask one of the horse show staff to radio him if your horse needs shoeing. Exhibitors are welcome to call him after hours for emergencies.
Thank You to Our Event Sponsors:
We extend our sincere thanks to our generous sponsors for their continued support. Many sponsors and their products are on-site weekly at World Equestrian Center, so be sure to stop in and say hello.
General Admission & Parking | Free
Upcoming World Equestrian Center Wilmington events:
Ohio Winter Classic Show Series
Ohio Winter Classic 12 3/2 – 3/6
Ohio Winter Classic 13 3/9 – 3/13
Ohio Winter Classic 14 3/16 – 3/20
Ohio Winter Classic 15 3/23 – 3/27
Ohio Winter Classic 16 3/30 – 4/3
Ohio Winter Classic 16 4/6 – 4/10
Winter Classic Prize List http://horseshowing.com/show_upload/9053/92.pdf
Winter Classic Entries http://horseshowing.com/show_upload/9053/94.pdf
Winter Classic Lodging https://us01.iqwebbook.com/WECOH873/
Check out the events calendar on our website to learn more about what's happening in weeks to come!