Week 10 officially marks the halfway point of 'Winter in the Midwest 2020' at World Equestrian Center and we must agree that time sure flies when you're having fun! This week brings feature class action in the form of three exciting jumper classes and two hunter derbies. Love is in the air as we celebrate Valentine's Day with a tasty buffet in the Paddock Club on Friday and an appropriately-themed braiding contest on Saturday. This week we're also honoring all of our 2019 year-end Champions and Reserve Champions in the Paddock Club on Saturday night. You won't want to miss out on all of the fun, so be sure to pick up a wristband in the show office for entry to the party.
What to Watch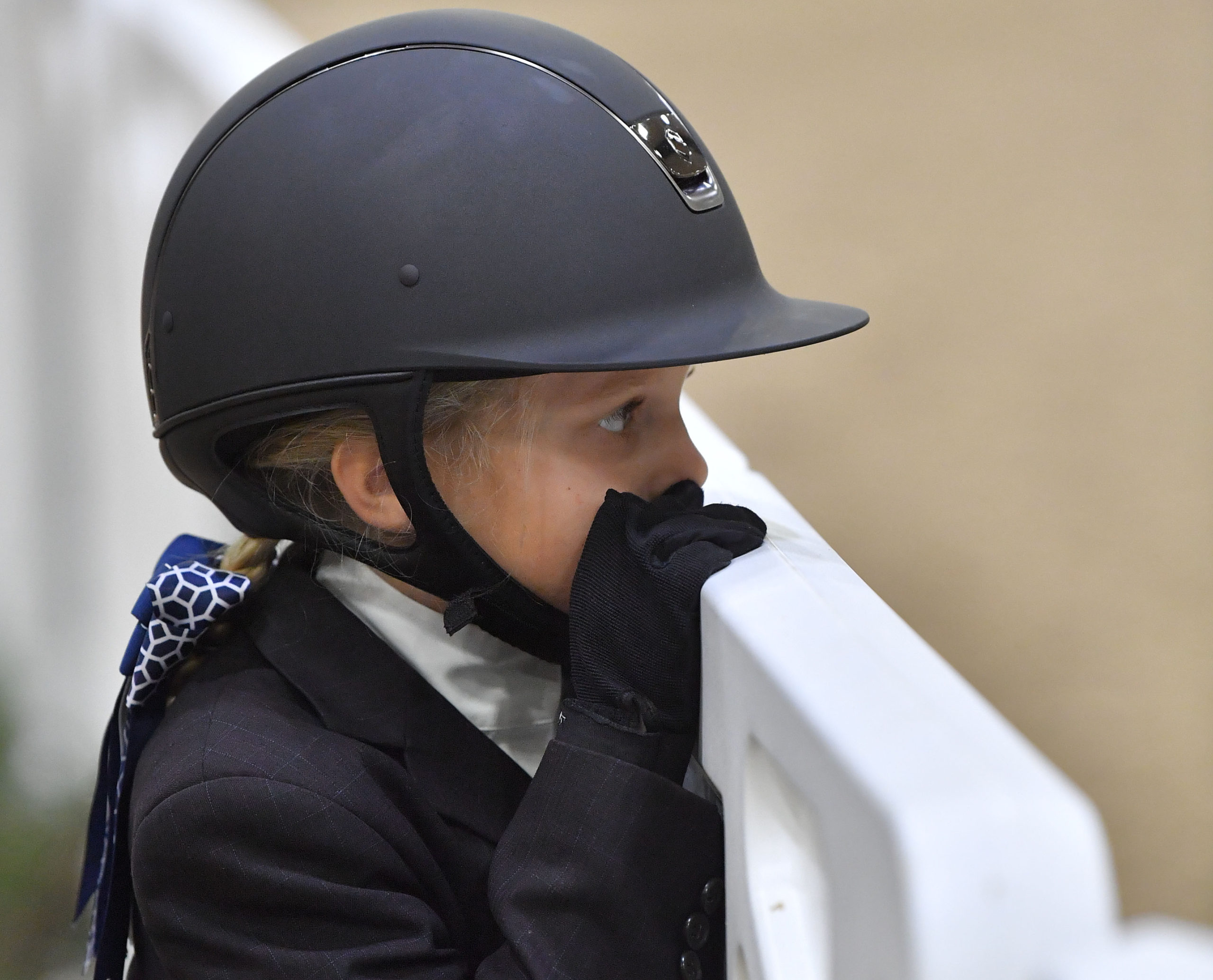 Thursday | $5,000 Welcome Stake 1.35m – Sanctuary Arena
Friday | $5,000 USHJA National Hunter Derby – R+L Arena
Saturday | $25,000 WEC Grand Prix – Sanctuary Arena
$7,500 Futures Prix 1.30m – Sanctuary Arena
$2,000 Non Pro 2'6" Derby – Roberts Arena
Where to Eat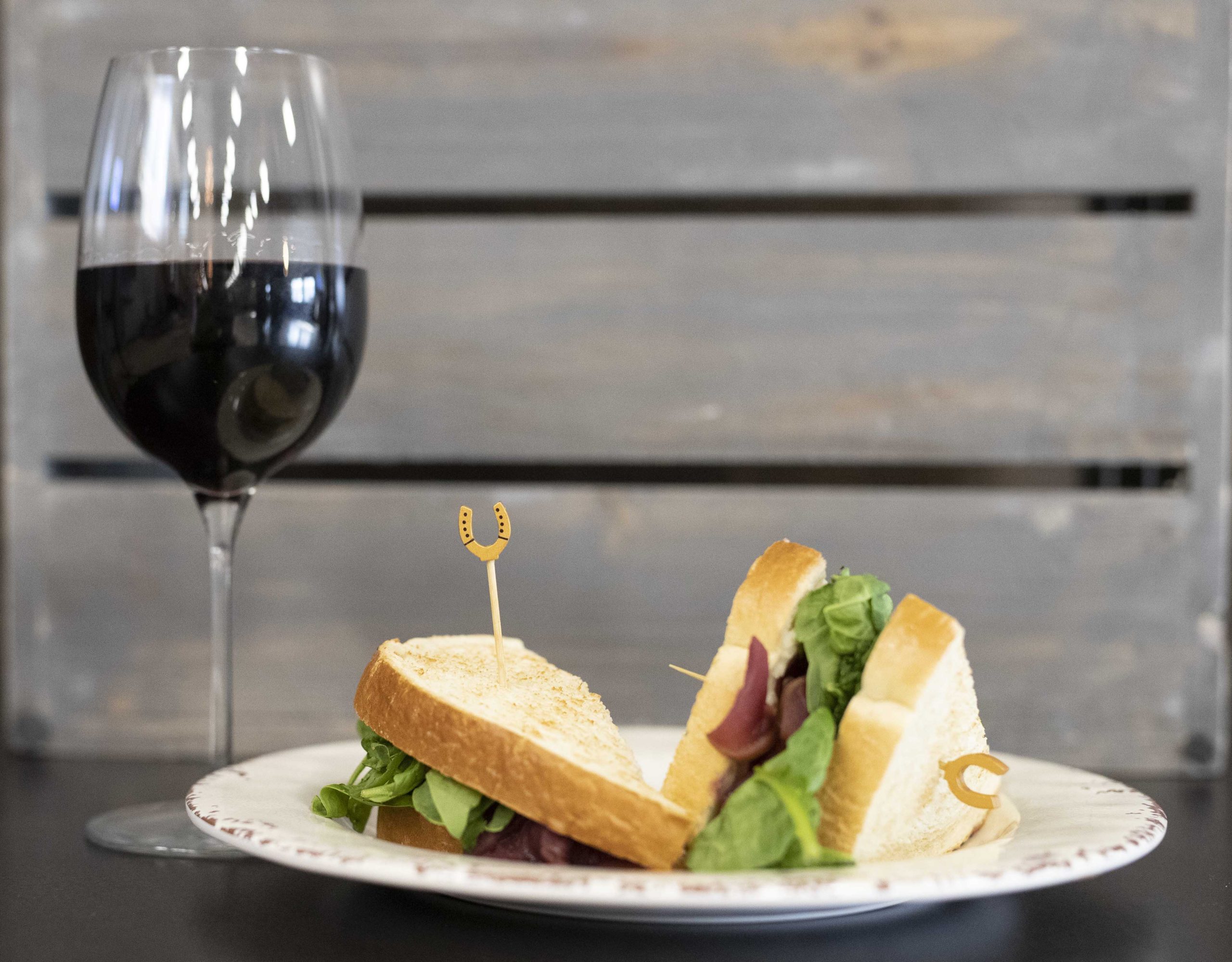 Looking for a special spot to take your valentine to dinner on Friday? The Paddock Club has crafted a delicious Valentine's Day Buffet menu for an all-you-can-eat price of $30.00. The menu includes shrimp cocktail, rib eye, lobster tails, mashed potatoes, asparagus and a salad bar while cheesecake, chocolate-covered strawberries and heart-shaped macaroons provide a sweet ending.
Enjoy ringside popcorn and a cash bar in the Sanctuary Arena on Thursday during the $5,000 Welcome Stake 1.35m and in the R+L Arena on Friday during the $5,000 USHJA National Hunter Derby.
The International Grille and Café offers delicious options for breakfast and lunch. Hearty hot breakfast items include breakfast burritos, eggs and a variety of breakfast sandwiches. Take a lunch break with a made-to-order sandwich, or grab a salad or wrap in the cooler for an on-the-run lunch.
Need a snack to go? Stop by the Rider's Lounge each morning for complimentary pastries and a hot cup of coffee. The Junior Rider's Lounge also provides snacks throughout the day. TroGo is also on site by the R+L Arena serving freshly made giant pretzels, lemonade, iced tea, doughnut bites and plenty of other homemade goodies. Be sure to stop by for a sweet treat on the way to the ring.
What to Do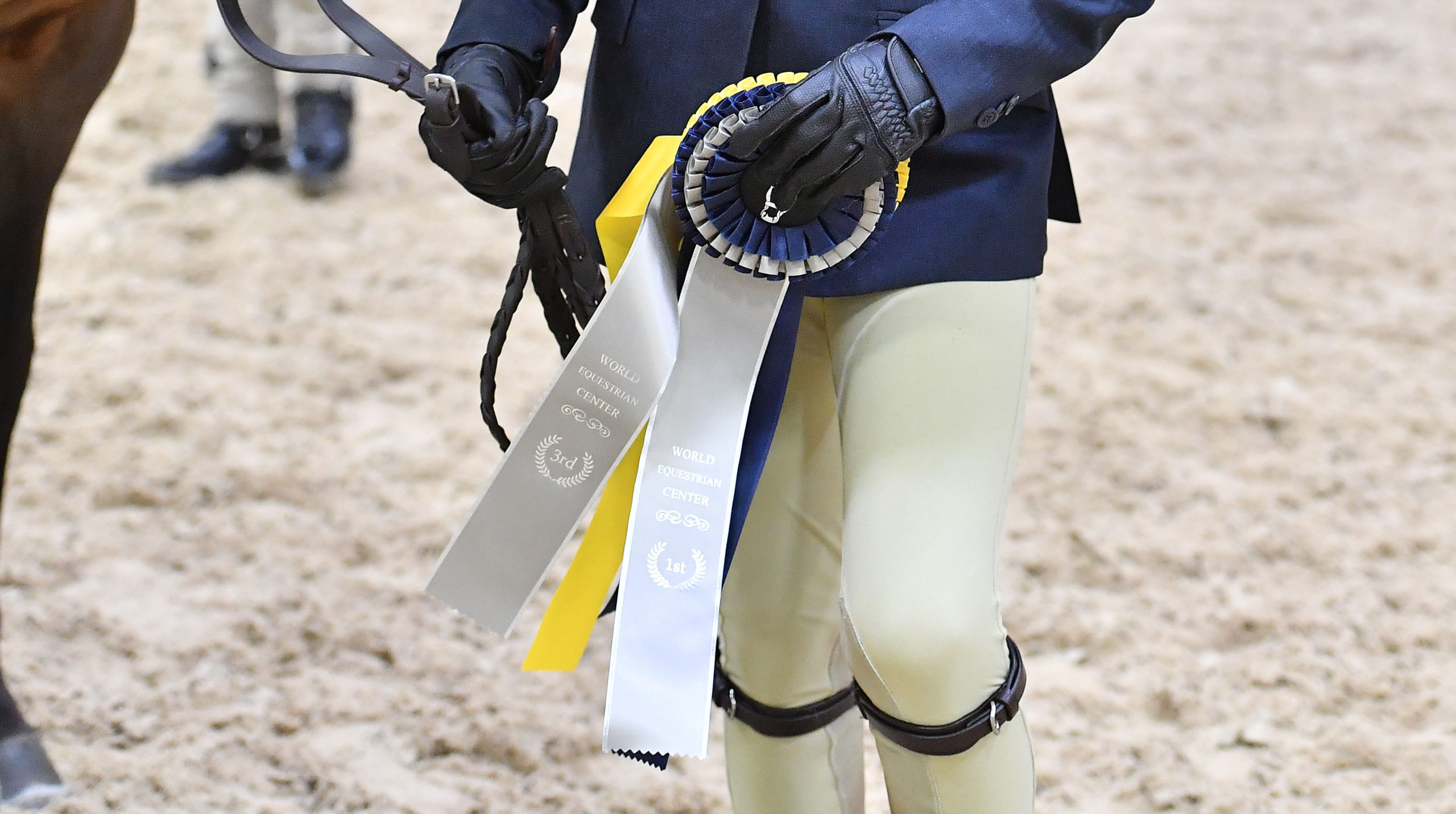 Head to the Paddock Club on Saturday at 7:00 p.m. for the 2019 Awards Celebration where our 2019 Champion and Reserve Champions will be recognized with special ribbons and prizes. Tasty hors d'oeuvres will be served and all exhibitors are welcome to join the party. Pick up wristbands in the show office for entry to the celebration. The mechanical bull will also be back at the Paddock Club, so don't miss all of the fun!
Sticking with the Valentine's Day theme, Saturday will host a braiding contest with three categories: best Valentine's Day braids, most loveable and best use of pink and red. Sign up by Friday in the show office, then bring your horse or pony to Vendor Village on Saturday from 12:00-4:00 p.m. for judging by the ladies at A Bit of Class Salon & Day Spa. Winners in each category will receive a $100 WEC gift card.
A Bit of Class Salon & Day Spa is offering Chocolate Spa Pedicures for the month of February. Treat yourself to a Chocolate Spa Pedicure, including a chocolate foot mask and chocolate scrubs along with treats like chocolate wine, hot chocolate and Valentine's Day sweets.
Join us in Vendor Village on Friday from 2:00-4:00 p.m. for a Sip & Shop sponsored by Mona's Monograms. Have a bite to eat and visit all of your favorite storefronts in Vendor Village.
Each horse show week, Chaplain Larry Speelman holds church services on Sunday at the ingate of the Sanctuary Arena from 7:30-7:45 a.m. and in the Chapel in Vendor Village from 11:00-11:15 a.m. Join Chaplain Larry for an uplifting message. If you are unable to attend, but would still like to listen in, Chaplain Larry's sermons are available as podcasts on WEC.net. This week's sermon is titled "Deception" and is the third sermon of the seven week series "Trojan Horses." Chaplain Larry describes the sermon:
Sometimes, when you are searching for a specific item, your eye can be drawn to an advertisement that seems to check all the necessary boxes. You make the purchase, only to realize the advertisement was not the reality. Advertisers will often skew the truth about something just enough to convince a consumer they have found the right item. Marketing deception is frowned upon, but can be hard to prove. "Deception" is a Trojan Horse every Christ-follower must be aware of. Many in the faith have been deceived into believing lies and have found themselves questioning where they went wrong. Knowing the truth is the best defense against deception. Consider joining us this Sunday as we continue our "Trojan Horses" series with the sermon "Deception." It's a great opportunity to connect with other believers and be encouraged in your walk of faith. We meet at 7:30 a.m. in the Sanctuary Arena and again at 11:00 a.m. in the Chapel. Free coffee and juice are offered at the 7:30 a.m. service.
Where to Shop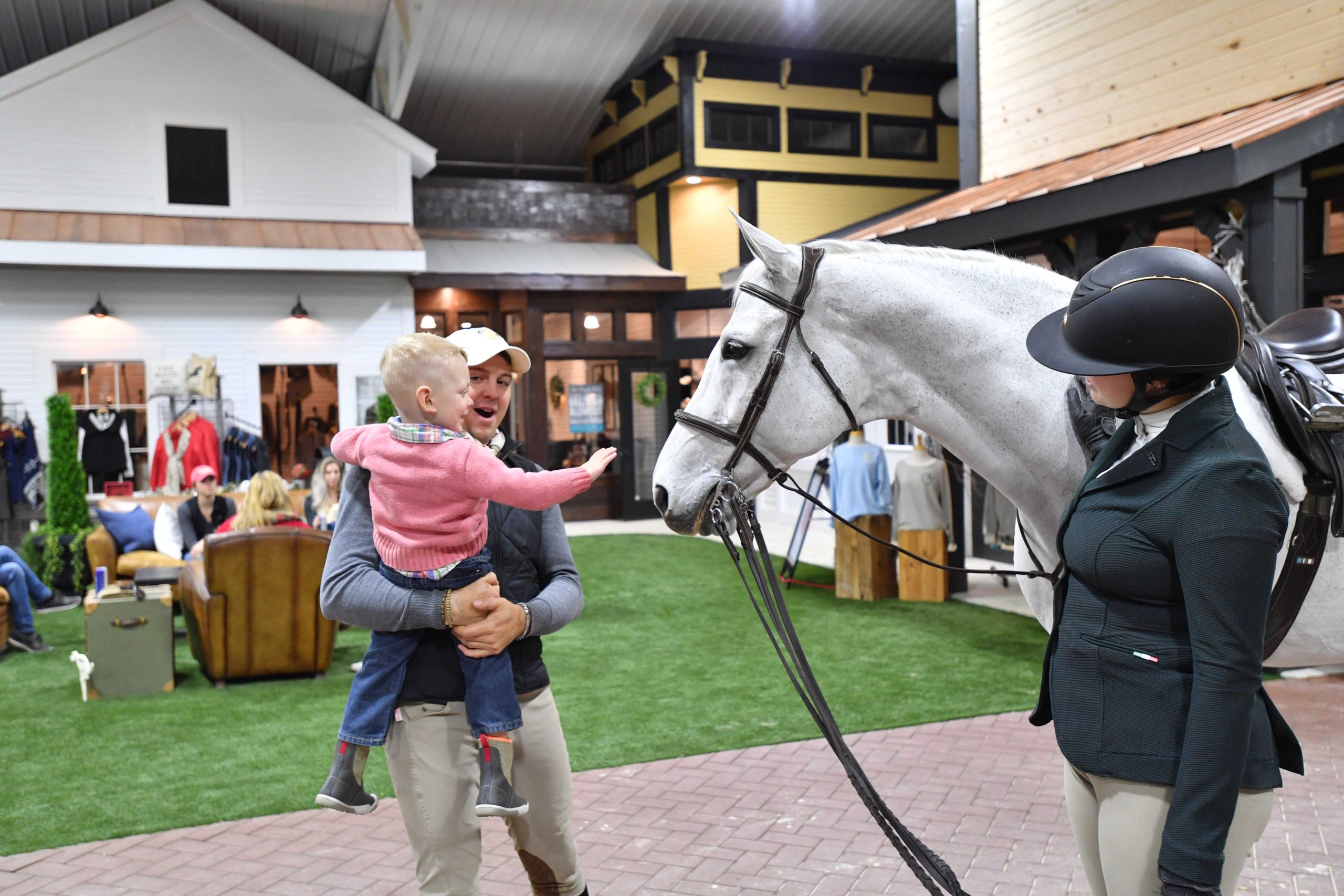 Valentine's Day is nearly upon us, but it's not too late to do a little last-minute shopping! Stop in to Baekgaard, Equestrian Sundry or A Sudden Impulse for the perfect gift items, or spoil yourself with show clothes and tack at Chagrin Saddlery, Riders Boutique, The Custom Fox, CWD and Antarès. How about a custom portrait of your horse or dog by artist Sarah Lockwood Taylor? If your horse is your Valentine, stop by Dandy Products, The Apothecary and Farm Vet. For all of the best personalized items, visit Mona's Monograms.
Your health is your wealth! Saek's Chiropractic and Pulse Equine are here to help get your body ready to horse show (or recover from a week of riding).
While you're in Vendor Village, bring your four-legged friends to Shaggy Chic for a quick and easy bath that will keep them looking and feeling their best.
Capture those special horse show moments with Andrew Ryback Photography. Photos will not be posted online, so be sure to pay their trailer a visit between Vendor Village and the R+L Arena to purchase your photos. Photos from previous weeks at World Equestrian Center are also available.
Thank you to our Event Sponsors
We want to extend our thanks to all World Equestrian Center sponsors for their continued support: Antarès Sellier, Buckeye Nutrition, CWD, Dandy Products, EquiJet, Horse First Supplements, MARS Equestrian, Perfect Products, R+L Carriers, Tribute Equine Nutrition, Sport Data, Inc. and Voltaire Design. Many sponsors and their products are on-site weekly at World Equestrian Center, so be sure to stop in and say hello.
We look forward to seeing everyone for another exciting week at World Equestrian Center.