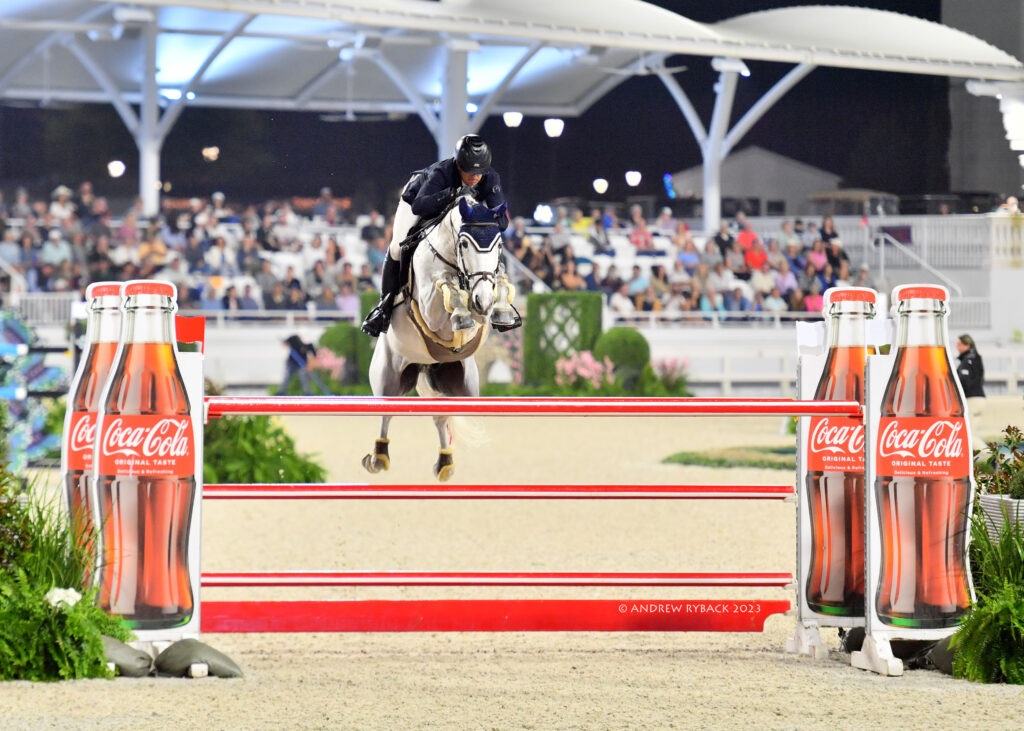 Ocala, FL – World Equestrian Center – Ocala is showcasing a variety of exciting equestrian events this week including the All-Star Reining Stakes from July 23-30 in Indoor Arena 5 and the 2023 Ocala Summer Series continues with three more weeks of top-level hunter/jumper sport.
The All-Star Reining Stakes takes over Indoor Arena 5 all week! Spectators are encouraged to come and watch the best reining athletes in the nation compete in a variety of classes. There is no charge for admission or parking. For more information visit the All-Star Reining Stakes website at https://www.allstarreiningstakes.com/all-star-show.
The 2023 Ocala Summer Series continues with competition held Wednesday-Sunday through August 13. 
Don't miss out on the highlight event of the week, the $100,000 Coca-Cola Beverages Florida Grand Prix on Saturday at 7pm in the WEC Grand Arena. Week VIII will also showcase the $2,000 Medium Junior/Amateur Jumper 1.30m-1.35m under the lights on Friday night at 7pm to give up-and-coming athletes a chance to compete in a new unique environment. Come cheer on your favorite riders!
Visit HorseShowing.com to see the daily class schedule, estimated start times and results. View live scoring through Ryegate.Live.
For more information about the 2023 Ocala Summer Series, visit the button below.
The Grand Prix Dining Experience presented by Wheels Up
Join World Equestrian Center – Ocala on Saturday nights during the 2023 Ocala Summer Show Series for The Grand Prix Dining Experience presented by Wheels Up.
With a table offering the most coveted view of the Grand Arena, you can enjoy top-level equestrian sport under the lights at The Equestrian Hotel. Indulge in a three-course chef's dinner featuring complimentary beer and wine. A cash bar will be available for spirits and bottles of wine from the in-house master sommelier's selections.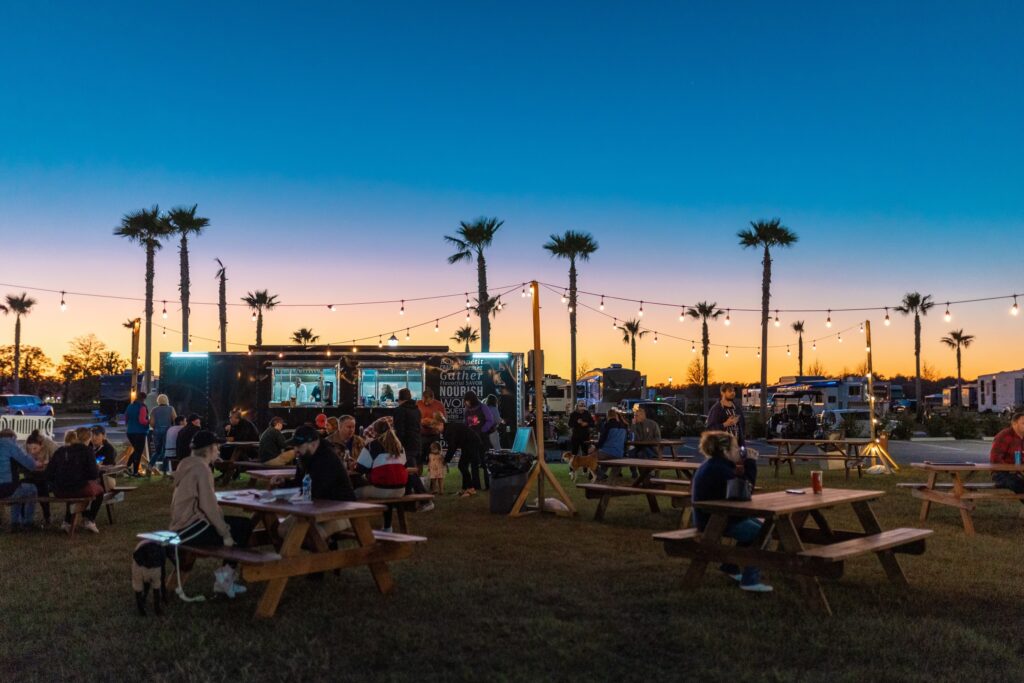 Food Truck Fridays | July 28
Food Truck Fridays are returning to WEC select weekends this summer! From 5pm-9pm during the 2023 Ocala Summer Series, we're bringing big flavor and big fun out to the WEC RV Park.
Grab your people, bring your chairs and try out fun selections from our rotating themed menus. We'll keep it lively with a beer and wine bar, yard games and live music. Open to the general public. Friendly, leashed pets are welcome. Menu themes and dates subject to change.
Read World Equestrian Center Magazine Free Online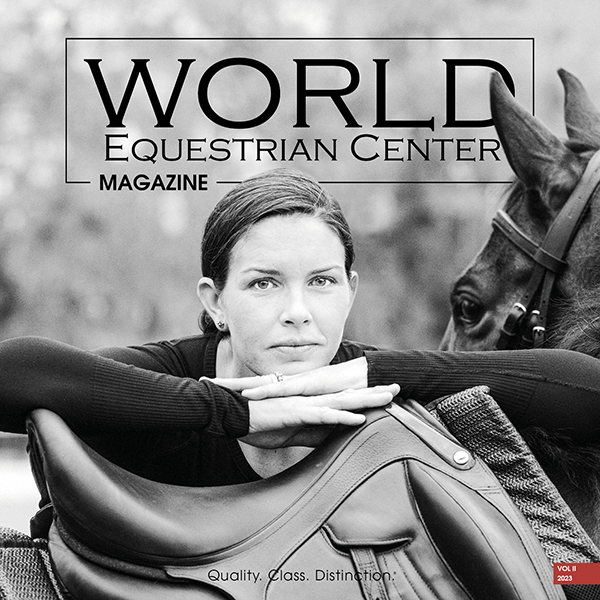 Grab a free copy of the World Equestrian Center VOL II 2023 Magazine in the CaptiveOne Advisors Arena 1 lobby or read the issue online here!
Upcoming Events!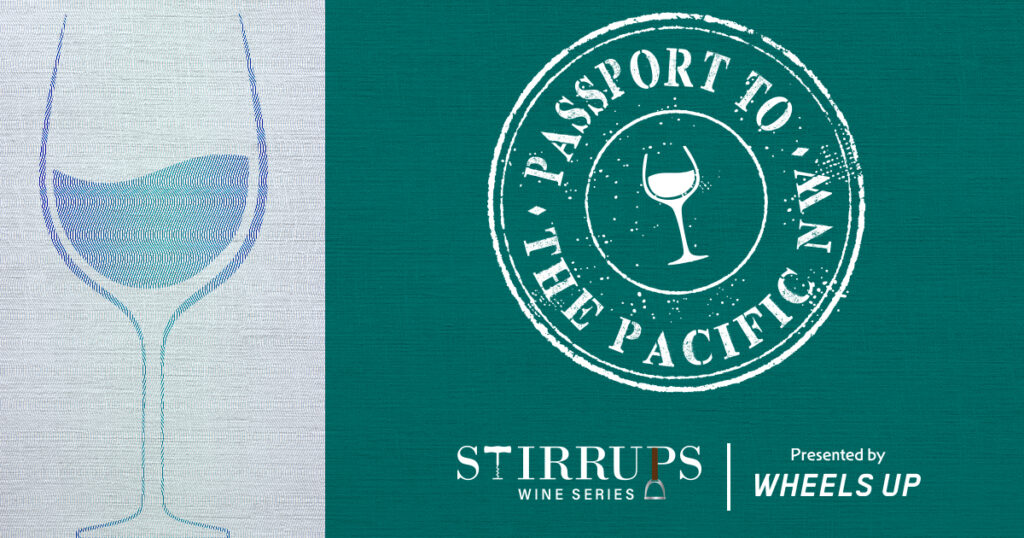 Stirrups Wine Series: Passport to the Pacific Northwest
September 22 | 6:30pm-9pm
Journey with us to the Pacific Northwest by way of food and wine! Passport to the Pacific Northwest, the third event in our 2023 Wine Series presented by Wheels Up, will transport you to one of America's most unique growing regions. Gather on the terrace from 6:30pm-9pm for wine samples, small plates and live music inspired by the PNW.
With influence from a wild terroir, the wine of the Pacific Northwest reflects its tremendous topographical diversity. From the rugged alpine mountains, bountiful valleys, arid deserts and jagged coastlines emerge some of the world's most coveted grape varieties. Enjoy samples representative of the region's bounty, including selections from Oregon's lush Willamette Valley, Washington's Columbia Valley and many in between.
Driven by a vibrant and earthen food culture, you'll enjoy small plates of Pacific Northwest favorites from land and sea, including an oyster bar, Dungeness crab chowder and foraged morel mushroom orecchiette.
Purchase tickets at https://www.showclix.com/event/2023-stirrups-wine-series-pnw.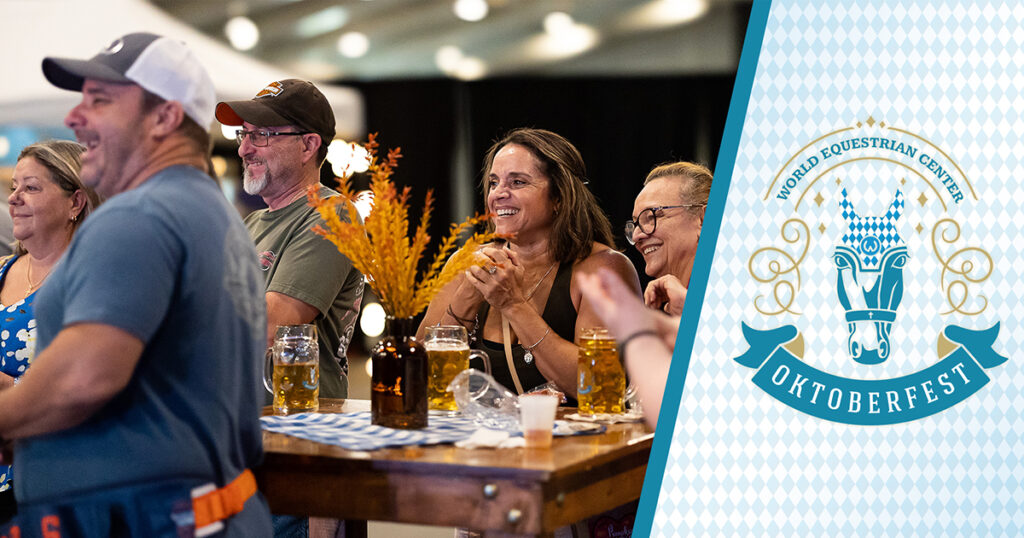 Oktoberfest | September 30 & October 7
Celebrate Oktoberfest in Expo 1 for two, back-to-back Saturdays of German-themed fun starting September 30! Break out the lederhosen and enjoy traditional food, fill a commemorative stein with draft pours and samples of German beer, play games (stein-holding competition, anyone?) and dance to live music with the Swinging Bavarians.
We'll be serving up a full menu of your favorite German fare including pretzels with beer cheese, bratwurst, schnitzel, spaetzle and dampfnudel, and more. All food is included in the ticket price! October 7 will feature a pre-event Schnitzel Shuffle 5K Fun Run in keeping with the festivities (separate registration online).
Purchase tickets in advance and save. Don't forget your commemorative beer stein! Find additional details on the ticket website.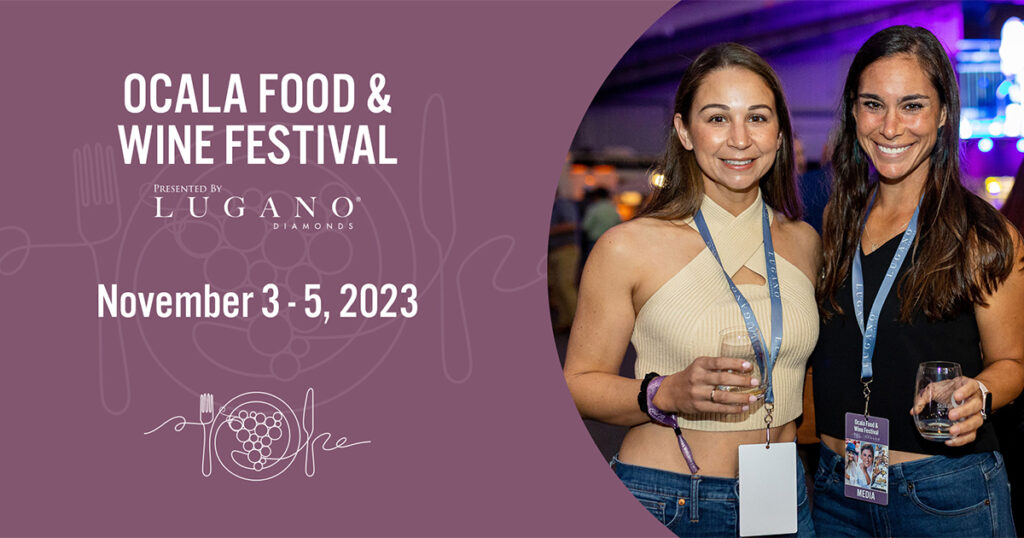 Third Annual Ocala Food & Wine Festival presented by Lugano Diamonds | November 3-5
The third annual Ocala Food & Wine Festival presented by Lugano Diamonds returns to World Equestrian Center November 3-5. The 2023 event is a celebrity-chef-led celebration featuring three days of culinary competition, beer, wine and spirits education and samples of extraordinary cuisine. Tickets are now on sale!
The 2023 Ocala Food & Wine Festival is a 21+ event.
What to Watch
Thursday:
$24,000 C. Jarvis Insurance Welcome Prix | WEC Grand Arena | 8am Start*
Friday:
$10,000 UF Veterinary Hospital USHJA 3′ Open Hunter Derby | CaptiveOne Advisors Arena 1
$10,000 USHJA 3′ Jr/Am Hunter Derby | CaptiveOne Advisors Arena 1
$12,500 WEC Ocala 3'6″-3'9″ Hunter Derby | CaptiveOne Advisors Arena 1
$2,000 USHJA Pony Hunter Derby | UF Health Arena 2
$2,000 Medium Junior/Amateur Jumper 1.30m-1.35m | WEC Grand Arena | 7pm
Saturday:
$10,000 Buckeye Nutrition Futures Prix | WEC Grand Arena
$100,000 Coca-Cola Beverages Florida Grand Prix | WEC Grand Arena | 7pm Start
$3,500 WEC Ocala Non Pro Hunter Derby 2'6″ | Indoor Arena 4
Sunday:
$10,000 THIS 1.40m Jumper Classic | WEC Grand Arena
Worship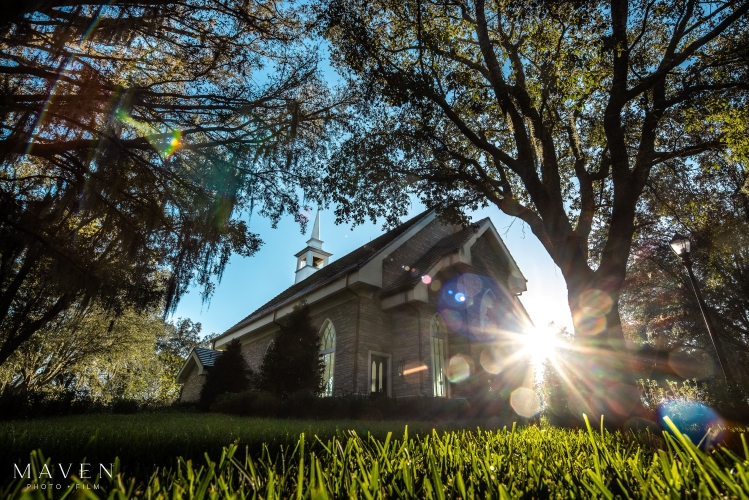 World Equestrian Center – Ocala is now hosting Sunday Services with Chaplain Edwin in The Chapel. The Sunday Services are 20 minutes long and open to all. Attendees can park by Barns E & F. See the weekly Chapel Service schedule below.
Sunday Services
7am – English
10am – English
11am – Spanish
Wednesday Service
6:30pm – English
What To Do
Shopping
Visit all of the vendors at World Equestrian Center – Ocala to finish your holiday shopping and pick up that special something for that special someone. Find a gift for everyone on your list at our amazing retailers, listed below along with their locations:
The Equestrian Hotel:
Lugano Diamonds
The Debonair Collection
Mr. Pickles & Sailor Bear Toy Shoppe
Calluna Spa
CaptiveOne Advisors Arena – Arena 1:
Ariat International
Arista Equestrian
Gordon Reiss Insurance
Firm Water Road
Walden Performance and Recovery
UF Health Arena – Arena 2:
Stellina LLC/Romitelli Boots
Haala Fashion LLC
Farmhouse Chiropractic
Hats Off Boutique
Kelsey's Rhinestones
The Farm House, Inc.
La Mundial Boots
Rough Cut Boutique
Arena 3:
Exceptional Equestrian, Inc
IDA Development, LLC
I Love My Horse
Basic Equine Health, LLC
Everleigh Collection LLC
Parlanti
Chi Rho Ranch
Arena 4:
The Farm House, Inc.
Odette, LLC
Sudden Impulse Boutique
AGM Beyond Leather
Exceptional Equestrian, Inc
Grey Fox Designs
UF Veterinary Hospital at World Equestrian Center – Ocala
The UF Veterinary Hospital at WEC offers leading-edge care to equine athletes on site as well as horses from the surrounding area. We offer personalized service as well as a range of treatments and aids to ensure your horse performs at its best.
We offer ACVSMR performance evaluations and provide several rehabilitation modalities as well as state-of-the art diagnostic imaging. Our sports medicine specialists are supported by on-site board-certified veterinary radiologists with specialty certification in equine diagnostic imaging who provide real-time feedback on imaging and perform complicated imaging during your horse's visit, ensuring that we provide the highest quality imaging for your horse. We offer standing CT scan, standing PET scan, standing MRI and high-powered X-ray equipment. To learn more about our offerings, visit hospitals.vetmed.ufl.edu/wec or contact us at (352) 414-3858 for information and appointments.
Hours of operation:
Equine Hospital
Mon-Sat, 8am-5pm
Small Animal Hospital
Mon-Sun, 8am-5pm
A Sudden Impulse Boutique
Stop by A Sudden Impulse Boutique for the latest and greatest World Equestrian Center branded merchandise. A Sudden Impulse is located in Arena 4, right behind Miss Tilly's Lollipops. The boutique features a collection of jewelry, beautiful apparel and perfect gifts for your family and friends. A Sudden Impulse is also the exclusive shop for custom embroidery, engraving and printing at World Equestrian Center – Ocala.
Use code BLOG for 10% off online of purchases.
Visit A Sudden Impulse at WEC or purchase your items online at suddenimpulse.com.
Entertainment
Each week The Yellow Pony Pub & Garden located within The Equestrian Hotel hosts live entertainment from 6pm-9:30pm. Here is the entertainment lineup for this week:
Wednesday, July 26 | Michelle Ingrham
Thursday, July 27 | Matt Capps
Friday, July 28 | Tim McCaig
Saturday, July 29 | The Joey & Jenny Duo
Calluna Spa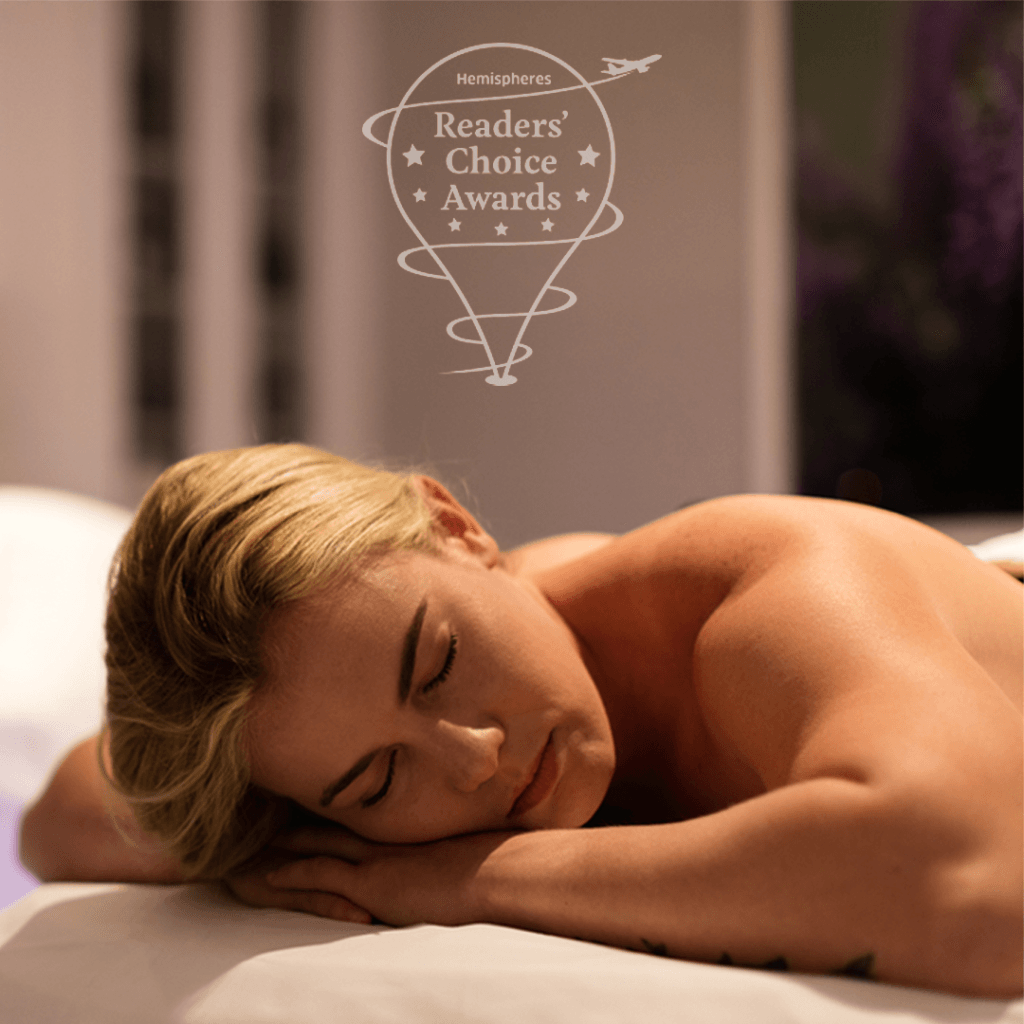 Calluna Spa has been nominated for a Hemispheres Readers' Choice Award in the category of Best American Spa. Those who have visited the full-service luxury spa and salon at The Equestrian Hotel have experienced first-hand the quality, class and distinction that makes Calluna stand out. But we need your vote to secure the win for our world-class spa! Vote online before awards close on June 30: https://www.hemispheresmag.com/readerschoiceawards/.
Summer Savings in July!
In honor of National UV Awareness Month, receive 20% off select facials or body treatments!
Plus! Enjoy three, 30-minute sessions for just $260 this summer.
Reflexology | Mini Facial | Neck and Scalp Massage
Hours:
Monday – Saturday, 9am-7pm
Sunday, 10am-5pm
Call 352.414.7862 to book your appointment or click here.
In Need of a Doctor Visit?
World Equestrian Center – Ocala would like to welcome LifeForce Healthcare, LLC as the facility's personal on-call primary care service. LifeForce Healthcare will be available to the venue's exhibitors, visitors, vendors and guests for on-call medical provider visits at and around the World Equestrian Center – Ocala facility. Call 352.873.3800 to book your on-call appointment today.
Where to Eat
Located Within The Equestrian Hotel:
Stirrups Restaurant
Prime steaks and chops, sustainable Florida seafood and southern inspired seasonal specialties, served in a refined dining room and terrace overlooking the Grand Outdoor Arena.
Breakfast: Monday-Friday: 6:30am-11am | Saturday-Sunday: 6:30am-1pm
Dinner: Sunday-Thursday, 5pm-9pm | Friday-Saturday, 5pm-10pm
352.414.7864
Yellow Pony Pub & Garden
Boasting an outdoor patio and fireplace, this lobby gastro lounge offers shareable starters, pub fare, traditional draft beers, bourbons and whiskeys.
Sunday-Thursday, 11am-12am | Friday-Saturday, 11am-1am
352.414.7865
Emma's Patisserie
A blissful, freshly baked array of authentic French macarons and European-inspired pastries are served within an ambiance of old-world elegance at this very special shop located within the Equestrian Hotel.
Open daily: 6am-8pm
352.414.7866
Restaurants throughout the facility:
Viola & Dot's Italian Kitchen & Pizzeria
Design your own salad or pasta masterpiece with an assortment of delicious meats and toppings. Viola & Dot's features pizzas and calzones crafted with homemade dough, classic Italian entrees and decadent sweet desserts.
Tuesday – Sunday | 11am-8pm
Closed Monday
352.414.7877

Ralph's Burger & Sandwich Shop
A classic, diner-inspired menu with a few contemporary upgrades! Ralph's invites you to enjoy signature burgers, salads and sandwiches topped off with a homemade milkshake. Open for lunch and dinner, start your day with a breakfast sandwich or enjoy an evening slice of pie.

Closed Mondays
Breakfast 6:30am-11am | Lunch/Dinner 11am-7pm (8pm on Friday & Saturday)
352.414.7875
Miss Tilly's Lollipops
Indulging is strongly encouraged at this unique sweet shop where specialty ice cream flavors and homemade fudge are the stars. With an array of chocolates, confections and coffees, Miss Tilly's is the perfect place for a tasty treat.
Wednesday-Sunday | 11am – 8pm
Closed Monday & Tuesdays
352.414.7878
Filo's Mexican Cantina
Traditional Mexican flavors coupled with custom-made convenience. Filo's serves up street tacos, burritos, quesadillas and much more in a vibrant dining room and open-air patio.
Open Daily | 11am-8pm
Friday, Saturday & Sunday: 6:30am-8pm
352.414.7876
Skip the Line:
Want to save time and skip the line? Online ordering is now available from select property locations! Simply place your desired order online and customize the date and time you'd like to pick it up on-site. Receive 10% off your first online order when you enter the code "FIRST" at checkout. Learn more at orders.wec.net