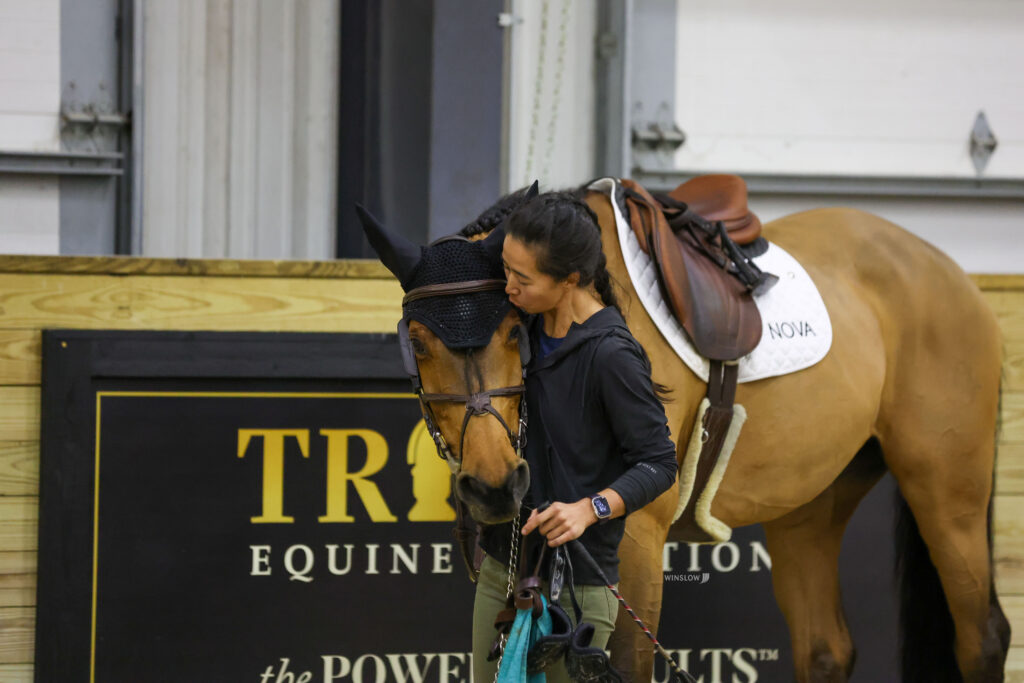 Wilmington, Ohio – This week's Wilmington Sunday Spotlight shines on Vanessa Lee, the talented, multi-faceted barn manager of Ecuries Nova Stables in Quebec, Canada, home to professional Paul Halpern. Lee is the proud owner of the incredible mare Esra, who has shown at World Equestrian Center – Wilmington all the way from the seven-year-old division to the grands prix with Halpern in the irons. We caught up with Lee to learn more about her unwavering commitment to the sport, the horses, and Esra.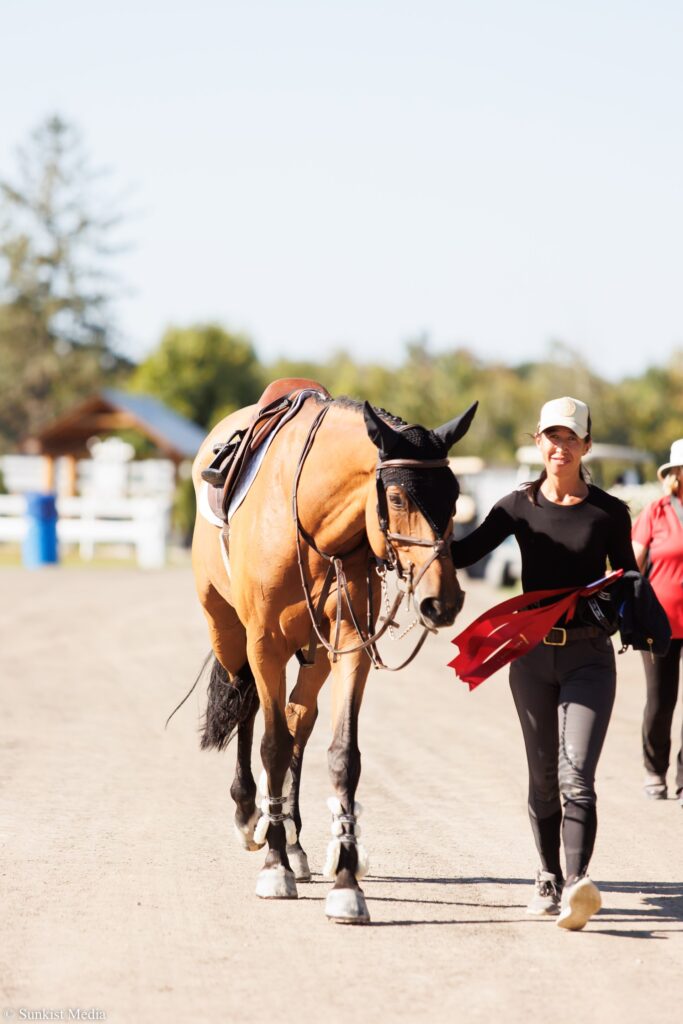 WEC: How did you get into equestrian sport?
I was born in Calgary. I grew up watching Spruce Meadows as a kid. I was a horse crazy kid. I never necessarily wanted to be the one in the ring, I just love being around horses in general. We moved to Quebec at one point and I ended up getting into Morgan horses and the breed thing for a while. My mom was such a supporter and we had horses in the back yard. I did a lot of breed shows, but it was always a dream of mine to groom and get into show jumping a little bit that way.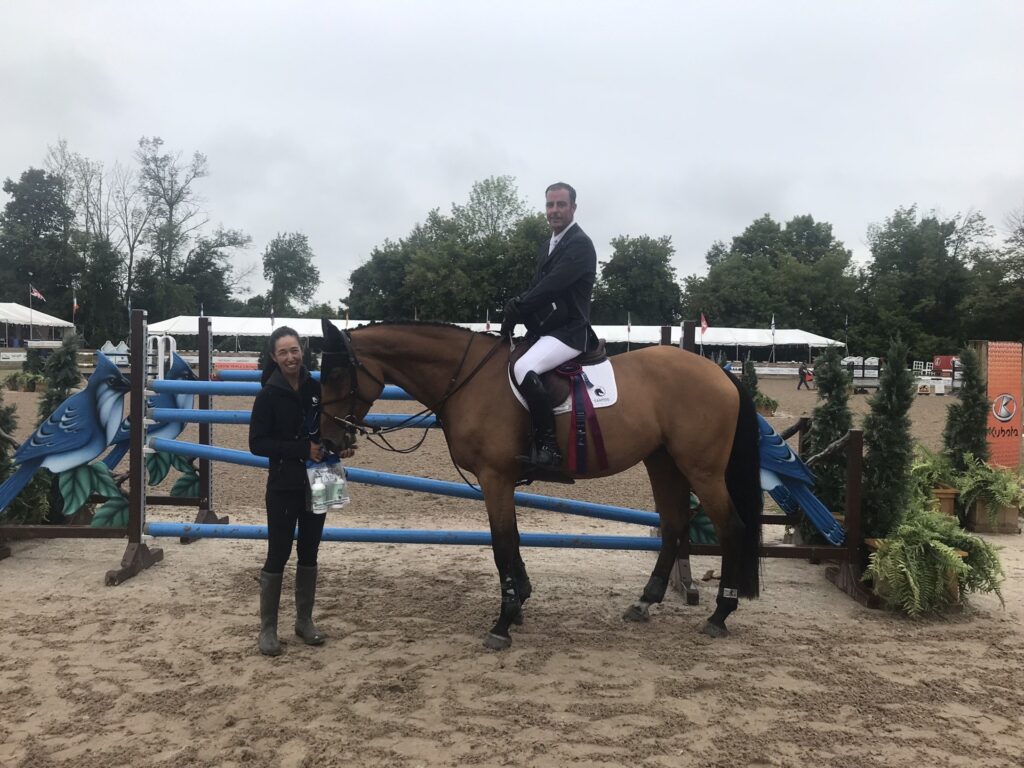 I ended up taking a summer job instead of college because I didn't know what I wanted to do. I was an academic person, but I wasn't driven by something in particular. I ended up working there for about ten years and I really went from grooming in Florida, doing stalls, to starting young horses, to driving the trailer. I learned how to completely manage a barn at that job. I loved it. I just tried to soak up all of the information that I possibly could.
I took a little break after that job, and I went to McGill University and now I also do accounting part time. I met Paul around seven years ago and then started working for him.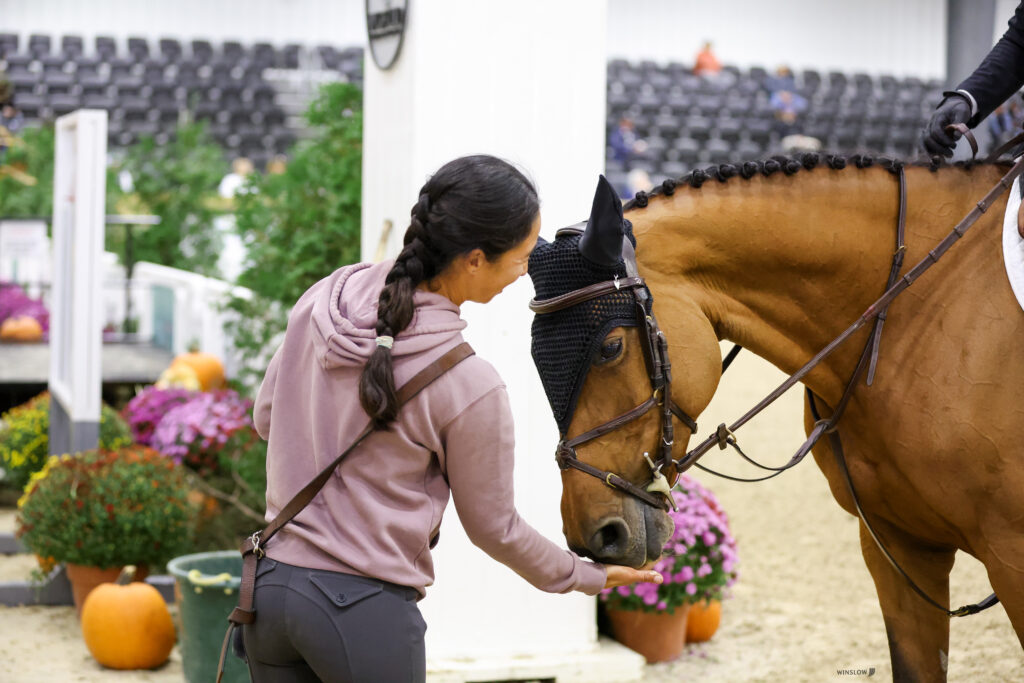 WEC: Tell us about your mare, Esra.
I got Esra as a young horse. Her sire was at the barn where I worked, and I had ridden both her mom and her dad. She was partly owned by two people, and I bought half of her to start. I just wanted a project so I decided to take her, and I wasn't sure if I was going to sell her or keep her.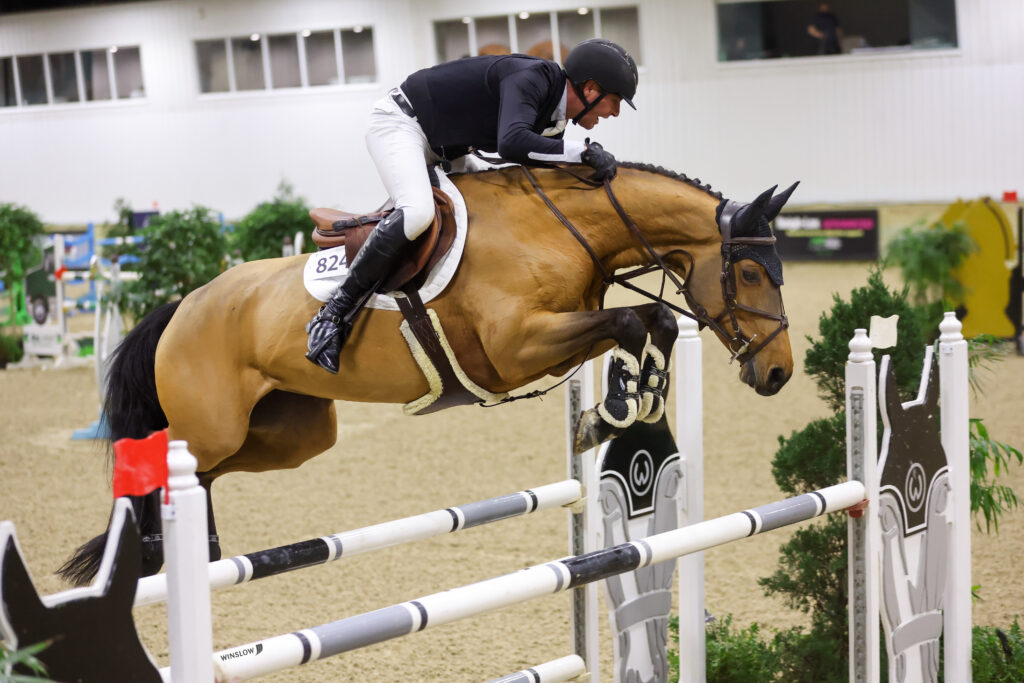 When I met Paul and started working for him, I asked if I could bring Esra, but I wasn't really sure what she was going to be. He sat on her once and thought she was a really good horse. It has been really fun developing her with him because it is a unique situation. There is never any pressure, it is whatever she wants to do. She did the young horse divisions and just did it all really well. She won the seven-year-old final in Canada. She is 11 this year. We went to Florida for the first time this winter and she jumped the $100,000 Grand Prix and she stepped up so well. I never in a million years thought that we would be here.
She is just like my best friend. People have told me that if I sell her it will change my life, but I decided that she isn't for sale. As the years have gone by, people continue to tell me that the money could be life changing from her, but she changes my life every day.
WEC: How do you juggle your job as an accountant and your full job as a barn manager?
I have an amazing boss and his daughter was in horses, so he gets it! It is great because I can do more in our off season. I know what needs to get done in a week and I just make myself do it. Sometimes in the summer I end up working really late hours, but it is all worth it in the end. I help the barn out with the accounting. I think Paul appreciates a horse person that also understands the business part of it. It is a lifestyle for sure, but I don't see myself doing anything else.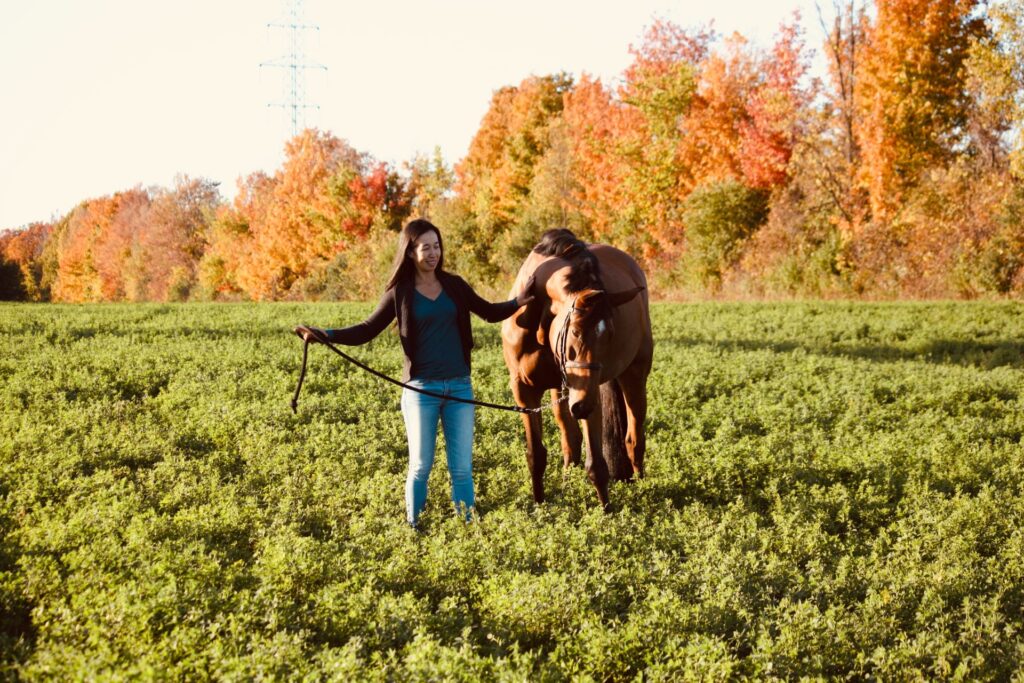 WEC: What is your favorite part of your job?
I don't even think of it as a job. It is just a thing I do every day! I would say that watching the clients, the young horses, and the partnerships develop and succeed. I think that is such a fun part. We have a really amazing team and great staff at home, so it makes it really enjoyable. It is hard to pinpoint one specific thing because it is just a lifestyle.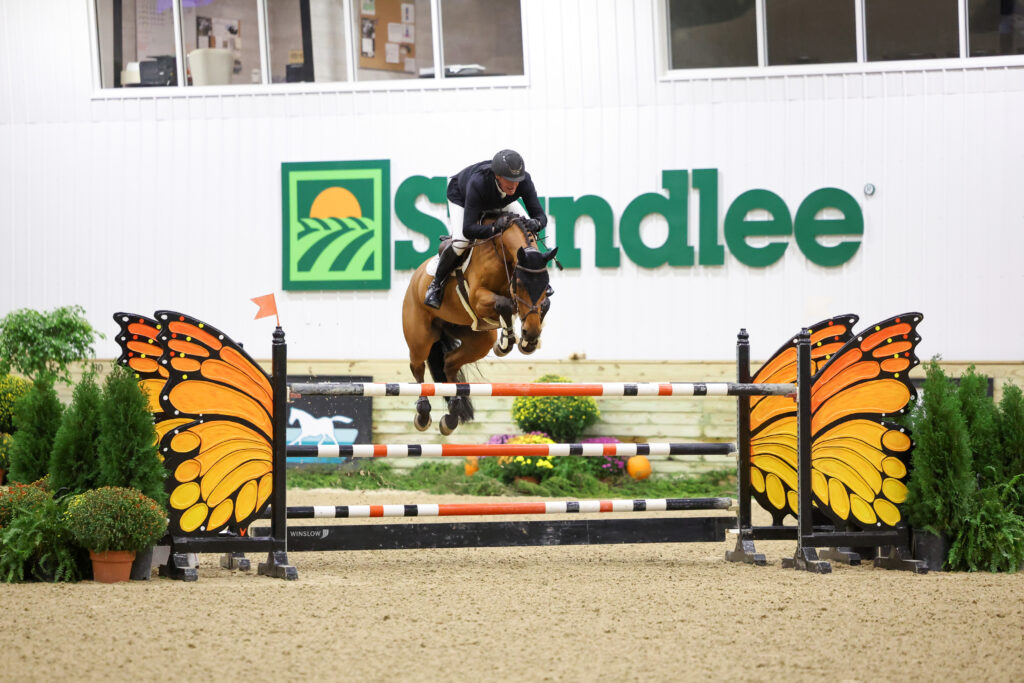 WEC: How has WEC – Wilmington been influential for Nova Stables?
It is amazing here. When we discovered it about six years ago, we didn't know what to expect. We were blown away when we first came. The atmosphere, the course designing, and the jumps are all so beneficial to the young horses and the clients that are ready to perform and succeed. Ever since we came the first time, we always find new improvements that have been made. It is far, but we always say it is so worth it because the horses get so much out of the experience. Even when we got to Florida, we always schedule and Ohio trip!