It's the gentle wind; it's the majestic trotting of the 1,000-pound Equus ferus caballus; it's the thumping, breathless sound of nature expressing itself on one busy mid afternoon. All is quiet and lovely, and all is raging and rowdy. One and the same. It is the uncommon horse show – in the nation's largest indoor equine arena.
We are in World Equestrian Center (WEC), in Wilmington, Ohio this day. And the crowds are making noise. The children are awestruck, focused, determined. The parents are proud, devoted, attempting to orchestrate in some small way this time in their families' lives – to etch that small mark of deep history into young minds.
At WEC the adults too are major players in these grand occasions, displaying their pride and joy – their living, breathing works of art – for their peers, for adoring crowds and for fellow equine enthusiasts. This is elite company, and  it celebrates a proud, strong and noble beast – the horse.
WEC Spending July to Make Final Touches
We at WEC, a full service riding arena, take considerable pride in preparing this 135,000-square-foot facility (of riding space) for some of the largest equine shows in the country. We're spending this month of July working, cleaning, setting things in proper order for the benefit of our fellow horse devotees. This is our labor of love. And we do this for you.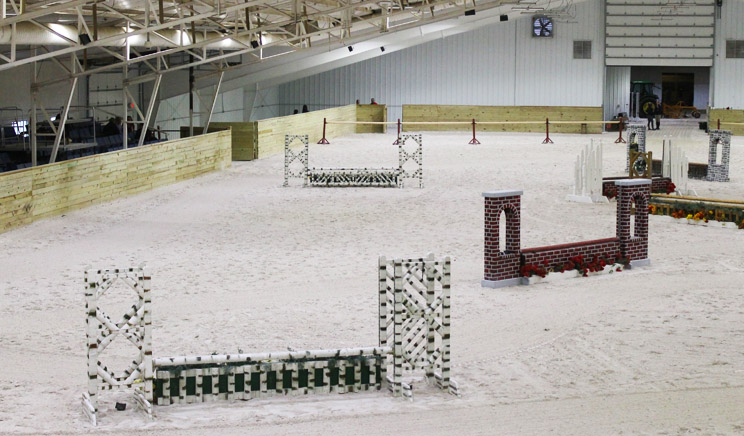 Our equipment: Large supplies of elbow grease, numerous pints of sweat (our own), perhaps several ounces of blood, plenty of heart, more soul than we ever imagined we possessed and, unequivocally, a healthy serving of spirit.
In the past year, WEC has undergone some extensive work, including new indoor arenas, new footings, cottages, an Aveda nail and pedicure spa, a renovated restaurant.
WEC has:
Three indoor arenas, two with makeup arenas
Two outdoor arenas, one with makeup arena
New state-of-the-art sound system
Announcer stands at all arenas
More than 650 permanent stalls
94 camper spaces
Paved parking lots
On-grounds restaurant
Party hall
Spa for manicures, pedicures and massages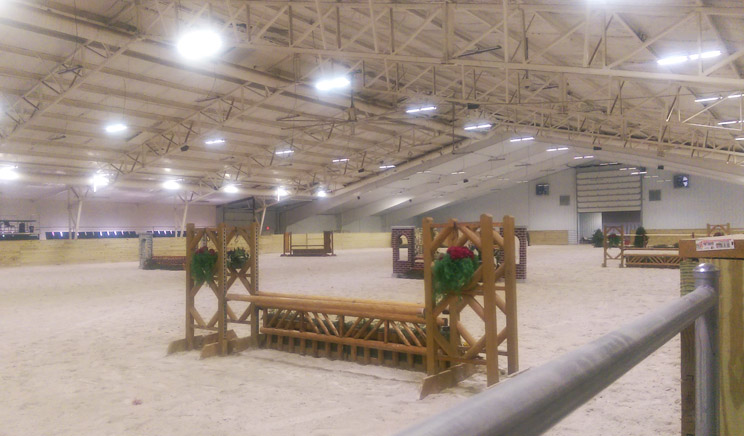 Wash racks and bedding
New arena footing
Plenty of areas for horse exercising
Show offices available for both the indoor & outdoor facilities
Restrooms with showers for all patrons
Commercial exhibitor space – inside and outside
Located in Southwest Ohio, WEC is recognized nationally as a premier, first-class show facility and is regarded as a top site for a variety of events. We far exceed the needs and desires of associations and groups wanting to present first-class shows. You name it; we can do it: Horse shows, dog shows, 4-H. We want to serve you and help you create life-long memories and celebrate the bonds between human and horse.
WEC is a complete, full-service show facility, designed and operated by a family who owns and shows horses. Call us today for more information or to book a show!