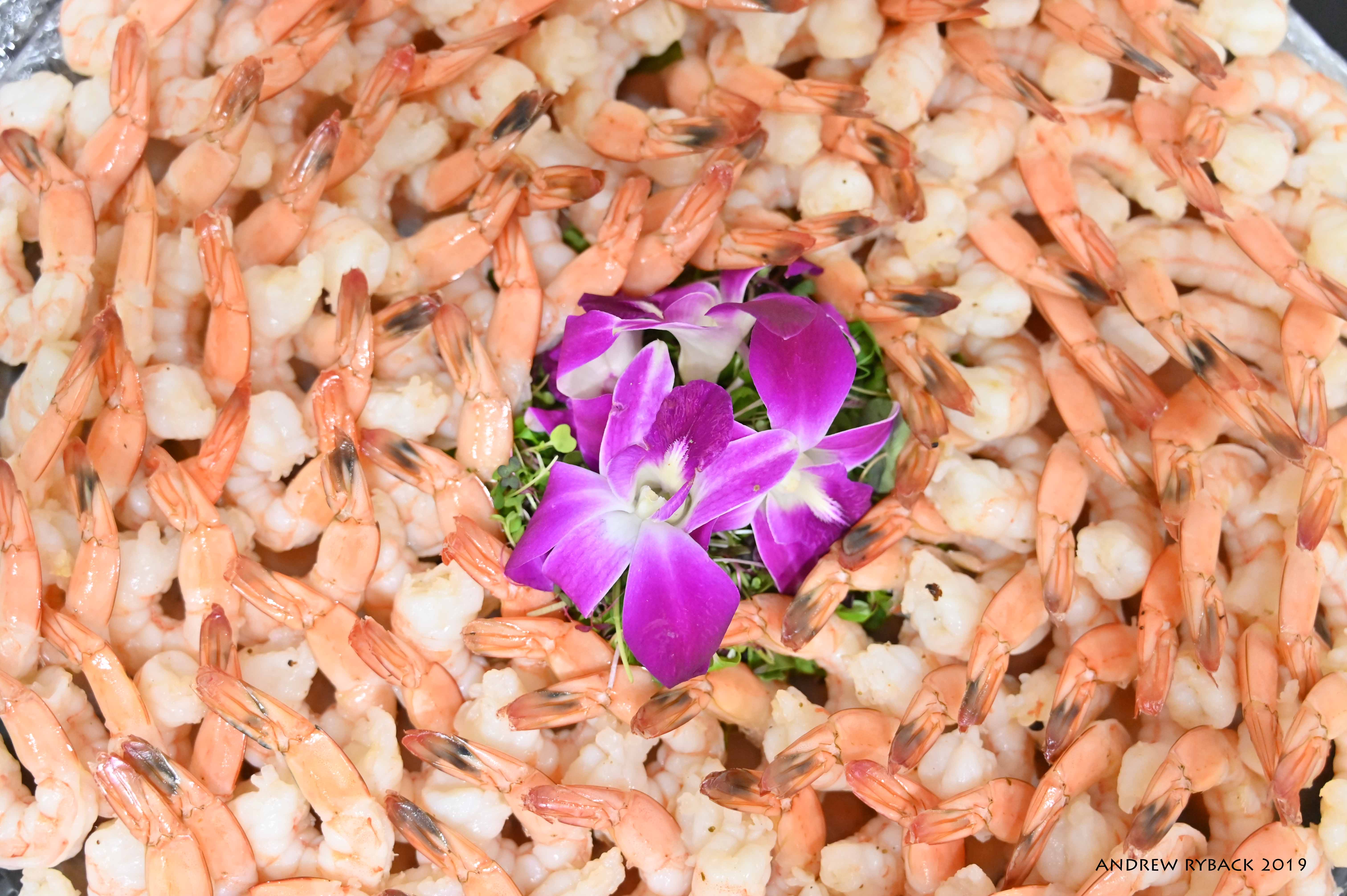 The final week of the World Equestrian Center Fall Horse Shows was filled with family fun and thrilling equestrian sport. Exhibitor parties decorated the ingates on Friday night, Saturday morning and Saturday night while all enjoyed pumpkin carving in the Paddock Club, cider and donuts in Vendor Village, a Halloween braiding contest, a dog costume contest and Trick-or-Treat in Vendor Village. Riders earned exciting prizes this week including leading rider awards and added prize money.
Thursday saw a win in the $15,000 Welcome Stake 1.35m sponsored by CWD Sellier for Ryan Genn and Bridlebourne Stables LLC's Colora (Contendro I x Hera XIX). The pair were fresh off of a win in last week's $50,000 World Equestrian Center Grand Prix sponsored by Buckeye Nutrition and jumped the first round clear in 66.519 seconds. Genn and Colora continued straight to the jump off, opting for the inside turns and stopping the clock at an incredibly quick 31.433 seconds for the win.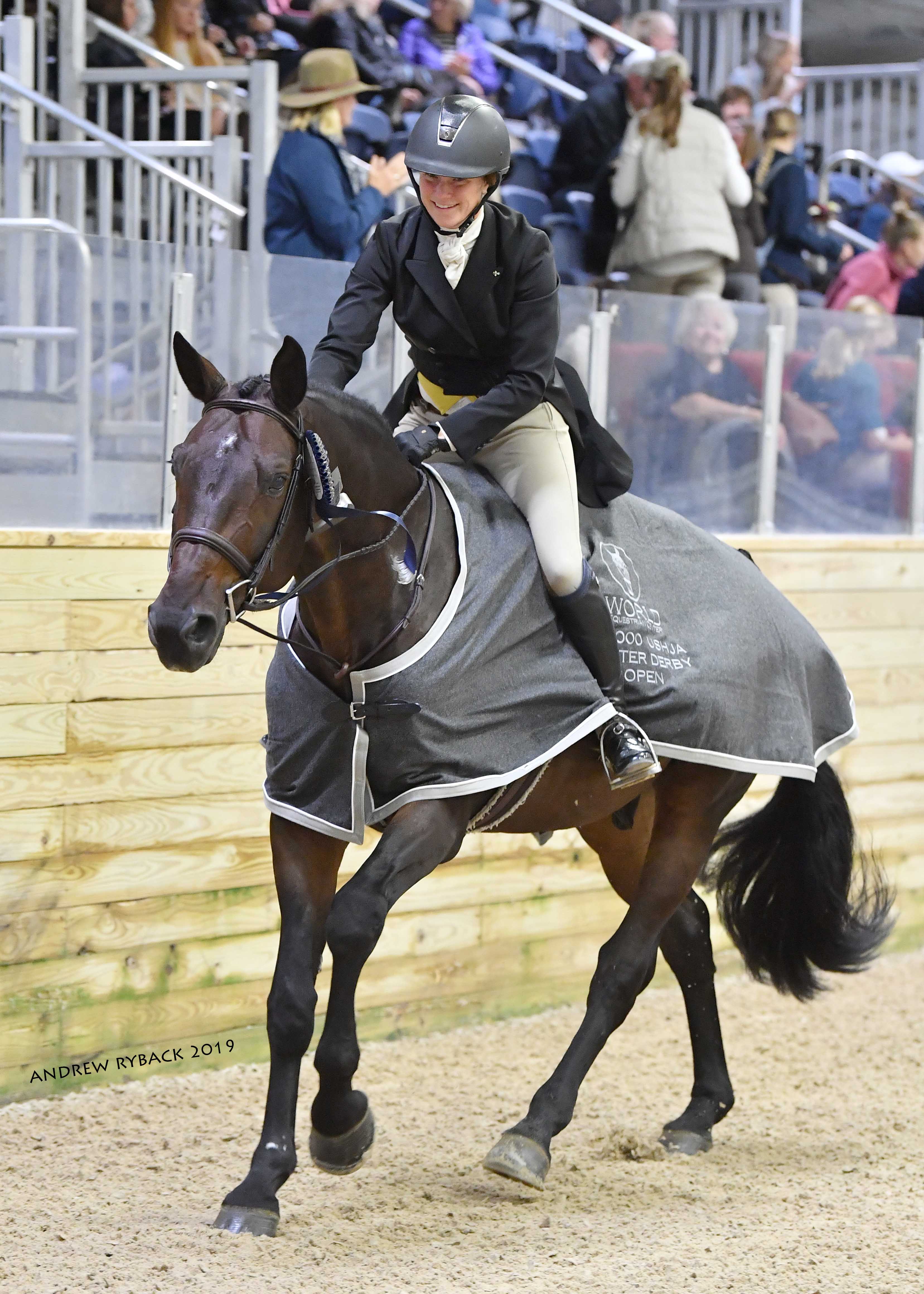 Friday saw fantastic Hunter action in the R+L Arena starting with the Open $20,000 USHJA National Hunter Derby. Twenty three entries contested the 3′ course with 3'5″ options, but ultimately it was Melissa Donnelly and Laura Loveday's Improv (Dr. Pepper x St. PR Lara) that took first place. Donnelly and the nine year old Canadian Warmblood gelding earned scores of 89 and 86 for an overall score of 175 to top the class.
The R+L Arena also played host to the Non Pro $20,000 USHJA National Hunter Derby on Friday with a field of forty eight entries. Christopher Coberley and Fox Meadow Farm's No Introduction earned the top spot for the second week in a row with scores of 90 and 91 for on overall total of 181.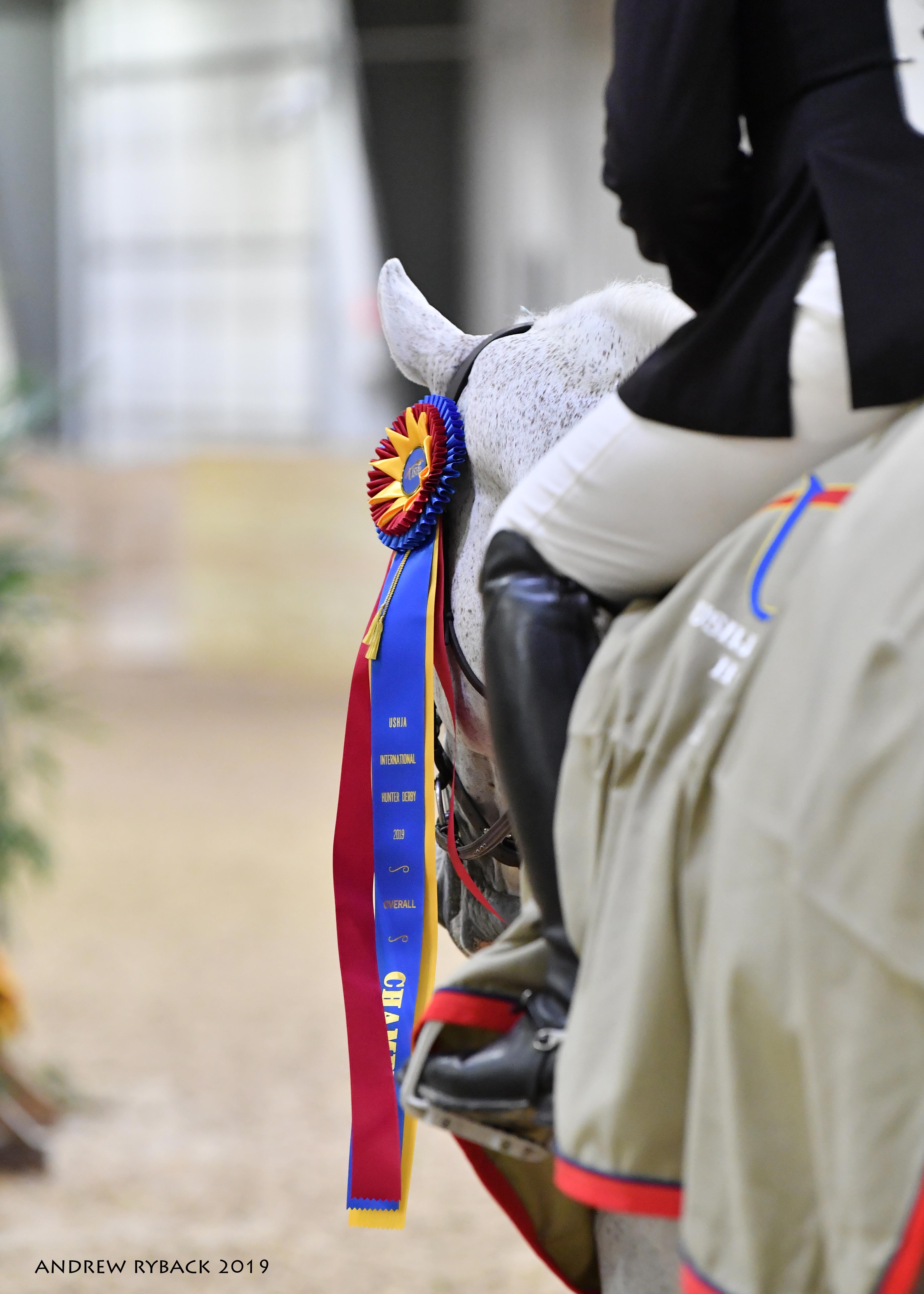 Friday evening culminated with the $40,000 USHJA International Hunter Derby where sixteen stunning hunters vied for the win over a course designed by Tucker Williams of Ocala, Florida that invited a long galloping stride, with fence heights set at 3'6″-4′ with several 4'3″ high options. Greg Crolick and Renaud Farm, LLC's Corallo Z earned a pair of of 88 scores for a first round total of 176, then followed up with a second round total score of 193 for a two round total of 369, setting them atop the scoreboard for the win.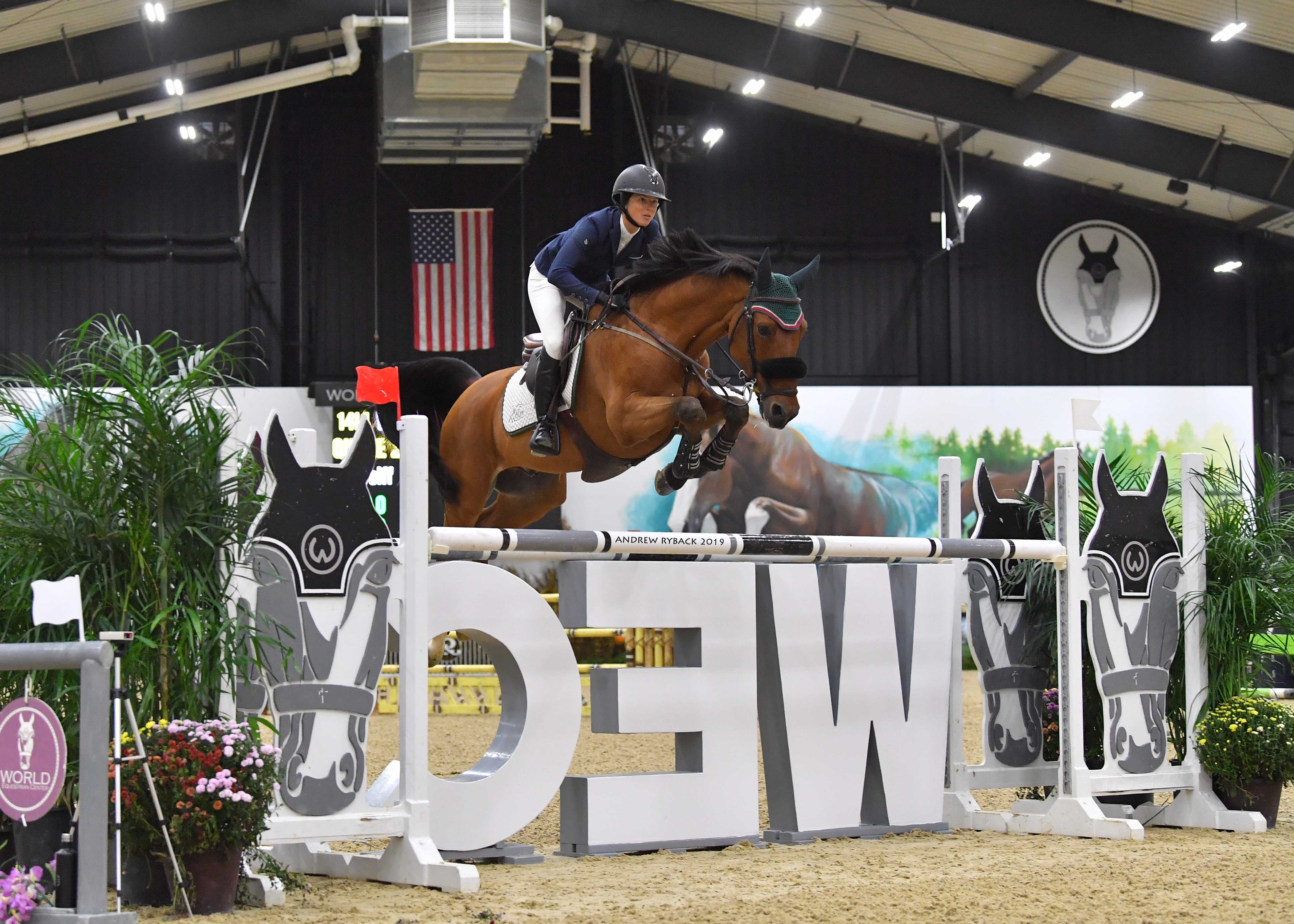 Saturday kicked off with thirty two entries racing the clock in hopes of snagging a piece of the prize in the $50,000 World Equestrian Center Grand Prix. Ultimately it was Ali Wolff and her own Quirie 2 (Quadrigus M x Zuckerqueen) that took the win. The pair delivered a clear first round in 82.605 seconds, then returned for the jump off managing a second clear round in just 34.922 seconds.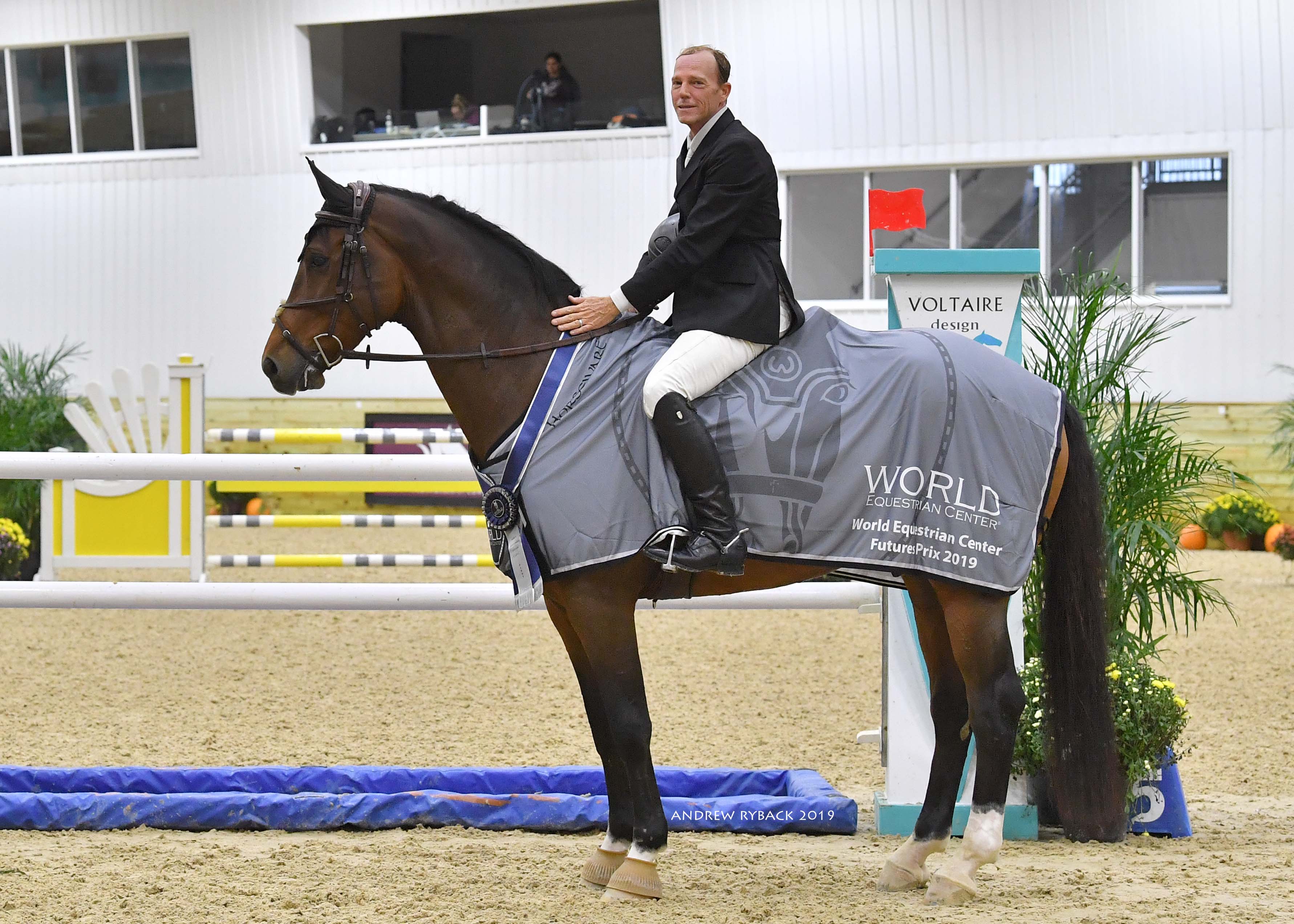 The morning also saw a heartwarming win for Rodney Harkey and his own Equador (Whitesnake x Vantibes). The pair bested twenty eight entries with times of 73.153 seconds and 34.789 seconds. Harkey was thrilled, saying that this marked the first Futures Prix win for him in quite some time.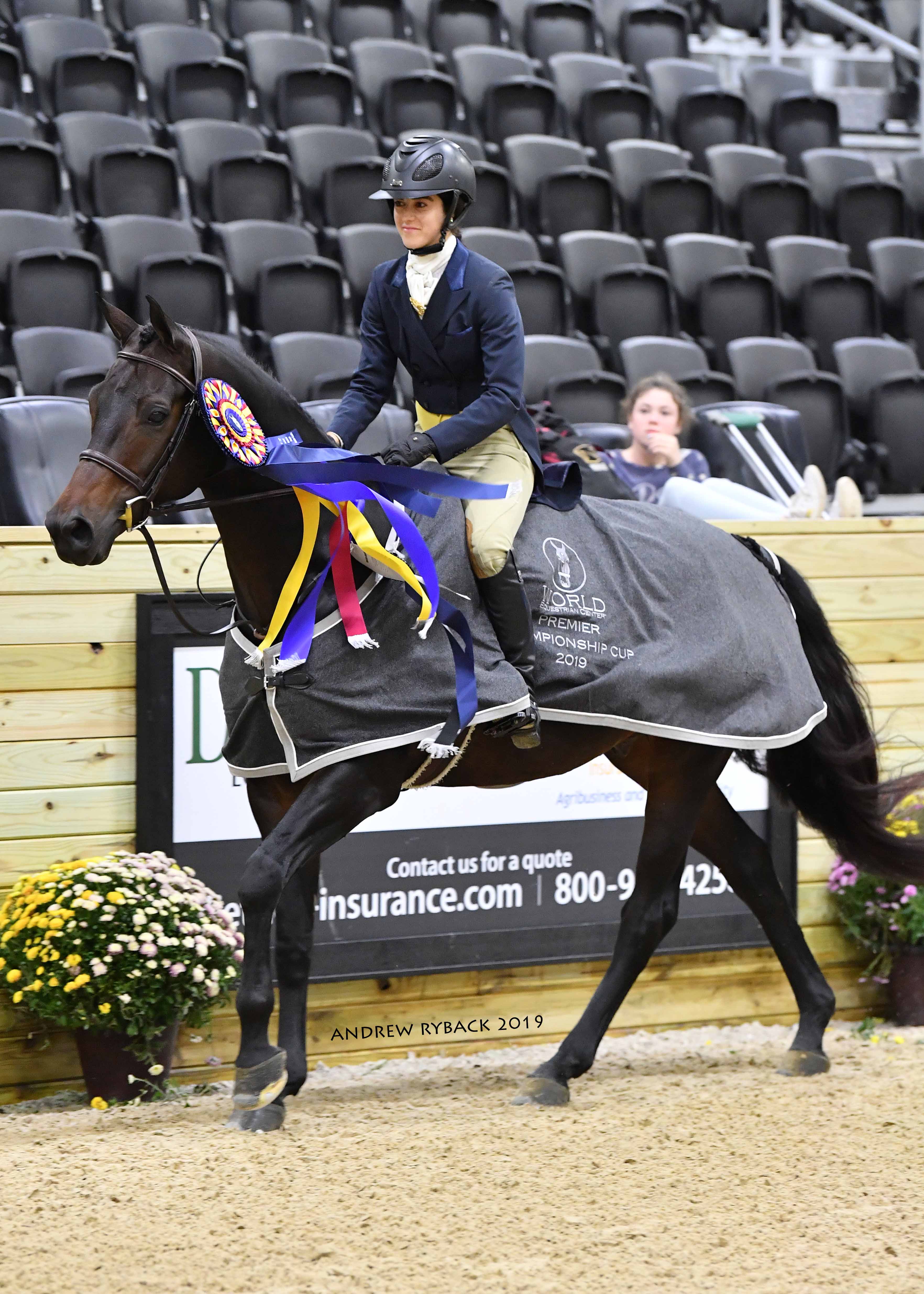 Saturday evening, the Sanctuary played host to the inaugural World Equestrian Center Premier Championship Cup classes. The Junior/Amateur World Equestrian Center Premier Cup Classic started the evening's hunter action with nineteen entries. Entries could choose which jump height they preferred to compete at – 3'3″ or 3'6″ and 3'6″ Amateur rider Kimberly Maloomian and her own Finch Hatton (Furst Wettin x Miami) took home the champion ribbon, a beautiful Equitex cooler and a brand new 2019 Chevrolet Blazer. The pair earned scores of 90 and 80 in the class for a two round total of 170, placing them atop the scoreboard and into a new car.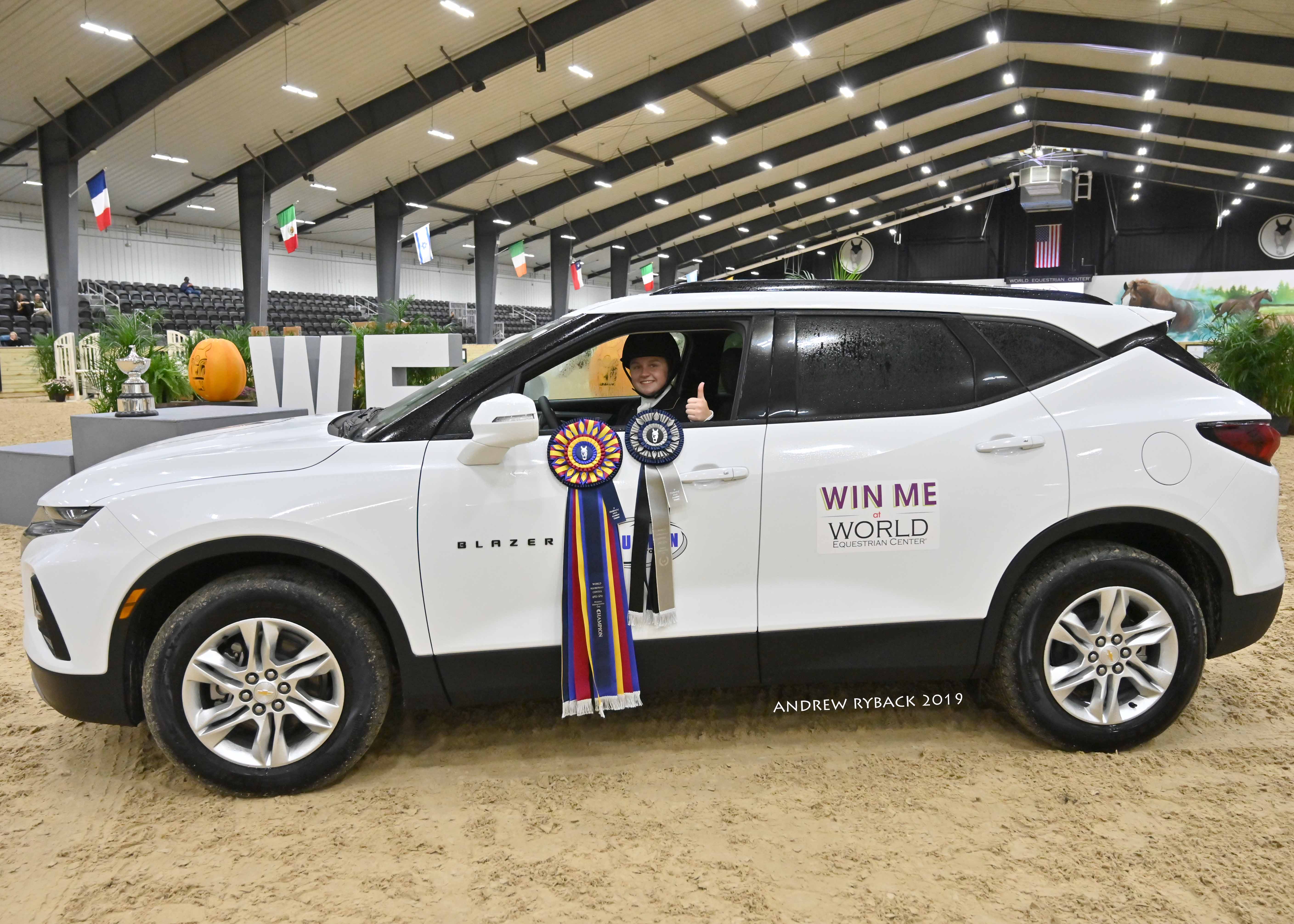 The Child/Adult World Equestrian Center Premier Cup Classic followed shortly after the Junior/Amateur awards presentation. Nineteen entries who had qualified for the class earlier in the Fall shows contested a 3′ course, but it was Hannah Eddlemon and Snowbird (Vingino x Vegannie) that took home two over sized ribbons, an Equitex cooler and a brand new 2019 Chevrolet Blazer. The duo earned a pair of 86 scores for an overall score of 172 for the win.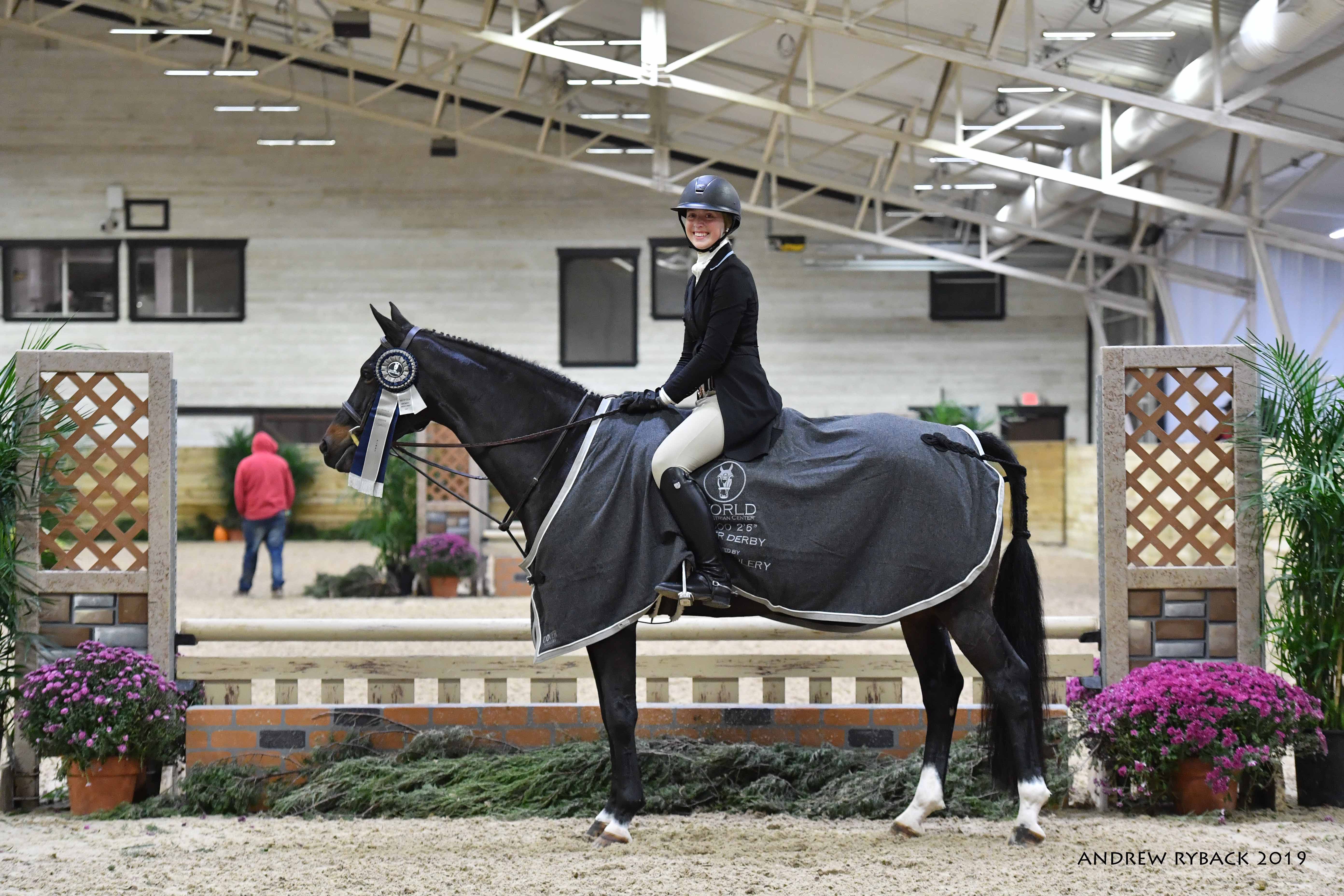 Saturday also saw the grand finale of the World Equestrian Center and Kentucky Horse Shows LLC 2'6″ Non Pro Hunter Derby collaboration featuring the $10,000 Non Pro Hunter Derby 2'6″ sponsored by Dover Saddlery. Jordan Toering and Streett Moore's Dark Horse took the win in the class with two lovely rounds.
Join us in two weeks for our World Equestrian Center November horse shows running November 13-17 and November 20-24. Entries are open now and stall reservations can be made online at www.horseshowing.com.
Photos courtesy of Andrew Ryback Photography.