Register Now to be Eligible for Winter Circuit-End Awards and Prizes!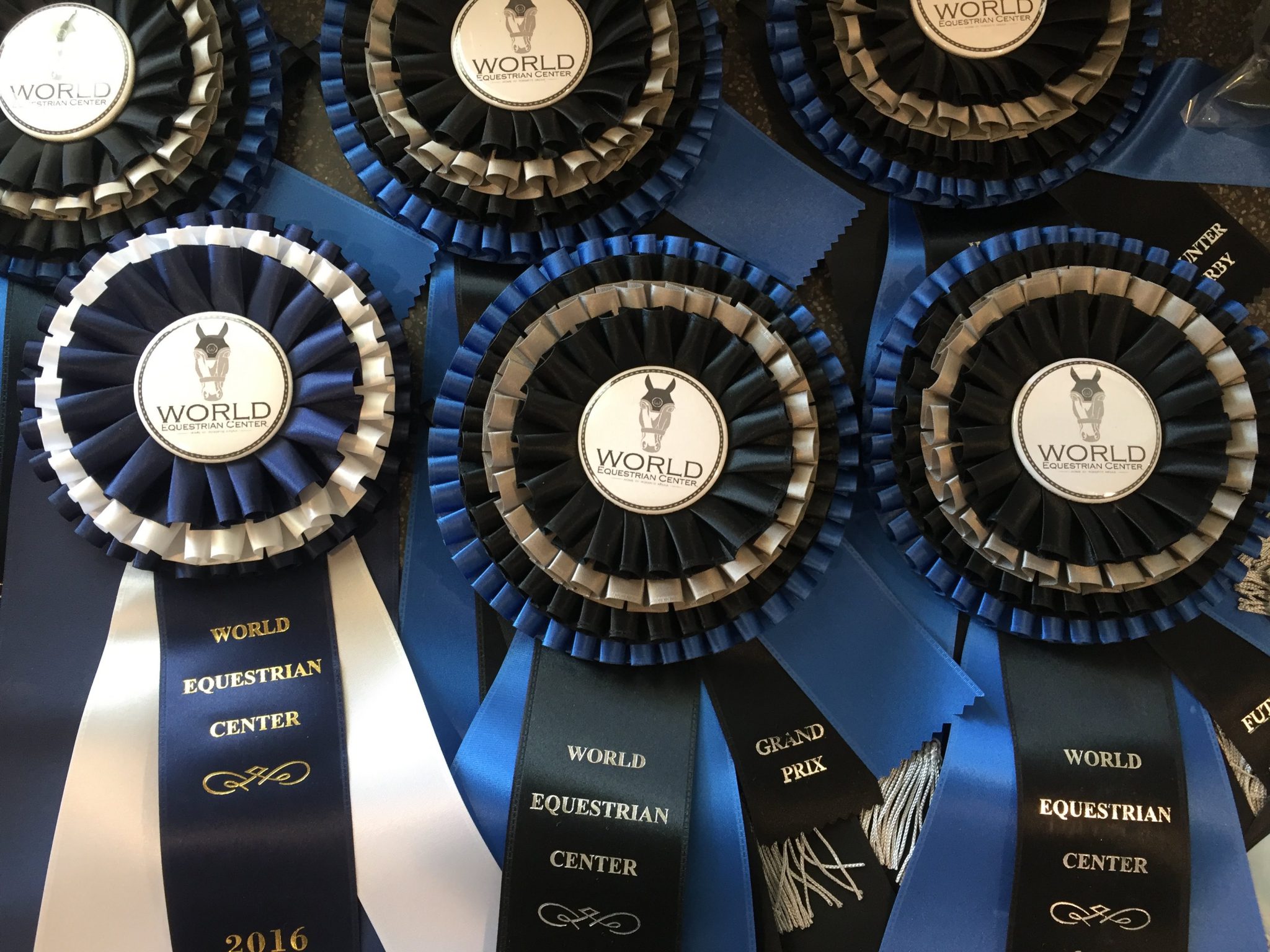 The World Equestrian Center has launched a unique new point system designed to recognize and reward exhibitors who show at the Wilmington, Ohio venue. All WEC exhibitors are eligible and encouraged to register themselves and their horses for FREE on www.WEC.net. Exhibitors can also track their points online at the site.
During the 2016-2017 season WEC has hosted the Winter in the Midwest circuit which incudes the WEC Winter Series and the Country Heir Winter Circuit. The WEC Winter Series ends on April 9 and the Country Heir circuit on April 23, both circuits will award Championships. There is also a Grand Championship for the combined circuits, which will be awarded after the Wilmington Spring Classic on April 30.
Current point standings after the first thirteen Winter Series horse shows have been calculated from November 30, 2016 and are now live on the WEC web site.
WEC Points are tabulated using this point system…if there are 3-9 in the class then 8-7-6-5-4-3-2-1, if there are 10 or more then 10-7-6-5-4-3-2-1. Opportunity ring points are calculated for all classes regardless of the number of entries. This means that in Walk, Trot to Short Stirrup classes, exhibitors will points even if they are the only one in the class.
If you log on and do not see you or your horse in the Winter Show Series point standings online, it means that you will need to register for the points to count toward Circuit-end awards. WEC Exhibitors are encouraged to register their horses today and begin tracking their WEC points online at the WEC Web site www.wec.net.
Please contact WEC horse show secretary Julie Agar with questions via email: julie.agar@comcast.net.