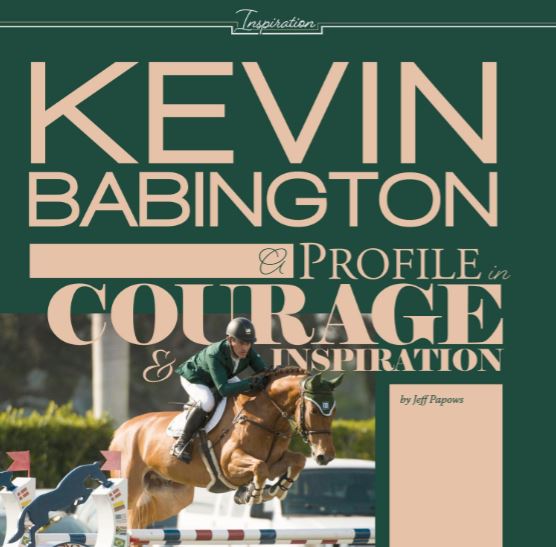 We are delighted to dedicate this first issue of 2020 to Kevin Babington, a beloved Irish horseman who is fighting to recover from a devastating riding accident. Jeff Papows, Chairman of the Silver Oak Jumper Tournament, and a dear friend of Kevin wrote our cover story, 'Kevin Babington a Profile in Courage and Inspiration'. It's a touching tribute to a man whose plight has rallied the entire equestrian community in support of his ongoing recovery.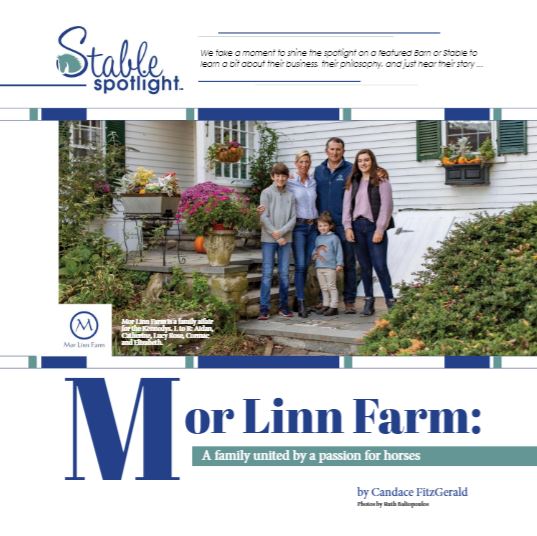 Our Stable Spotlight shines on Cormac and Catherine Kennedy, owners of Mor Linn Farm in Walpole, Massachusetts. It's clear that horses are a family affair for the Kennedy's who are equally at home in the show ring or the hunt field, enjoying every minute and doing it all as a team.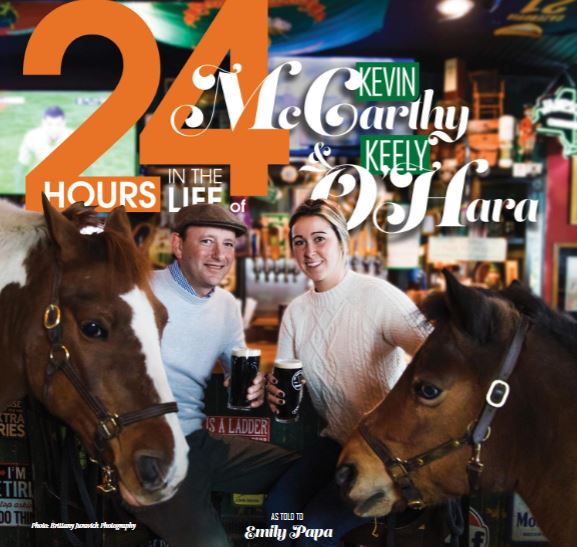 We get to spend a busy 24 hours with Kevin McCarthy and Keely O'Hara, who balance running McCarthy's Pub in Cazenovia New York and showing at the highest levels of the sport. Always gracious, the pair opened the Pub for our photo shoot and even invited some four-legged friends to join the fun.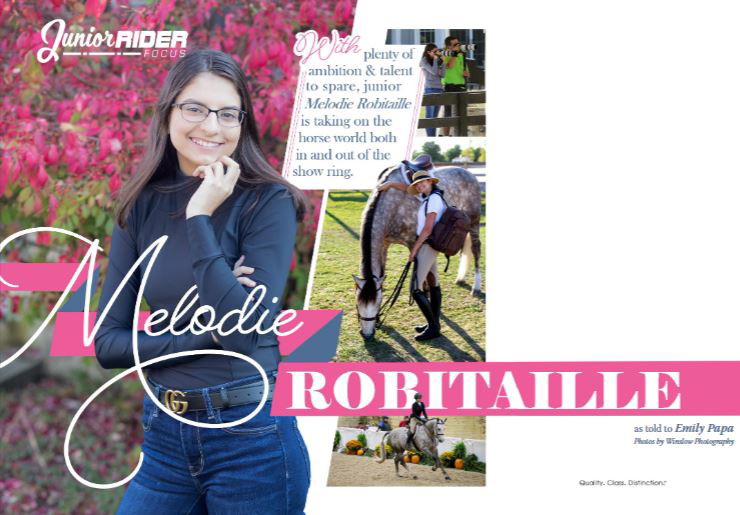 The Junior Rider Focus lands on Melodie Robitalle, an accomplished young rider who when she is not riding or showing, can be found modeling for ad campaigns or behind the lens of a camera shooting for horse show photographer Josh Winslow.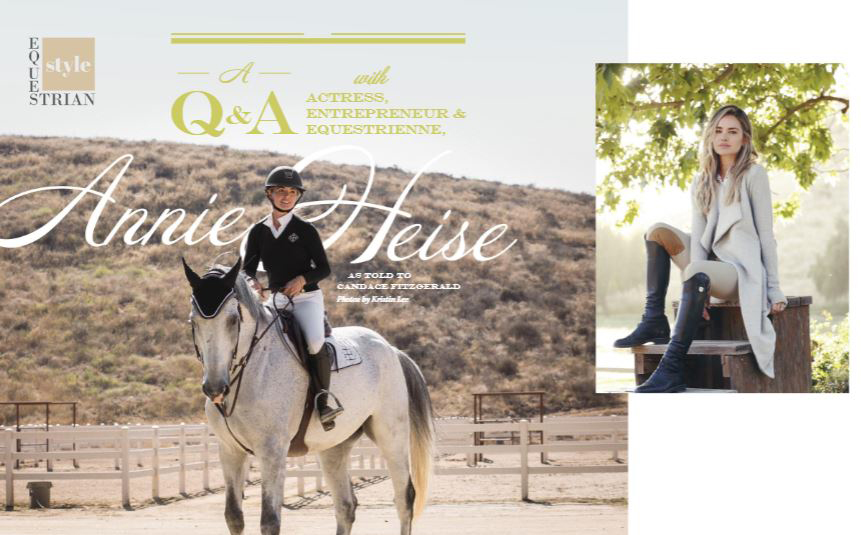 Our Equestrian Style column is a wonderful Q&A with actress, entrepreneur and equestrienne, Annie Heise, founder and President of Two Bits Equestrian. A new horse owner, Annie shares with us a bit about her riding, what inspired her to create the collection, and her goals for 2020.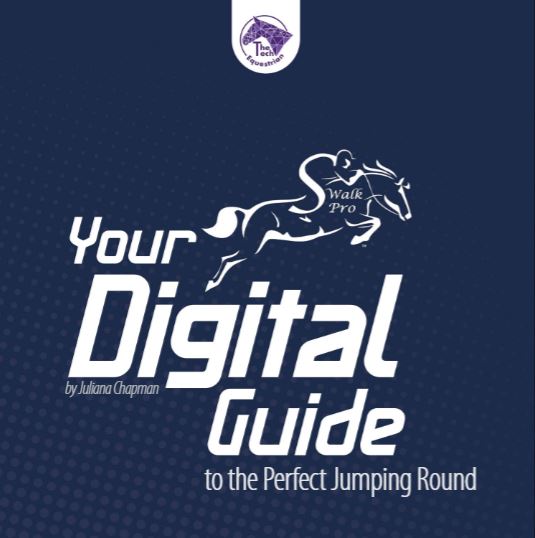 Our Tech Equestrian column features WalkPro, a course walk app created by 18-year-old Carolina Villanueva Suarez who is on a quest to make the sport more tech-friendly.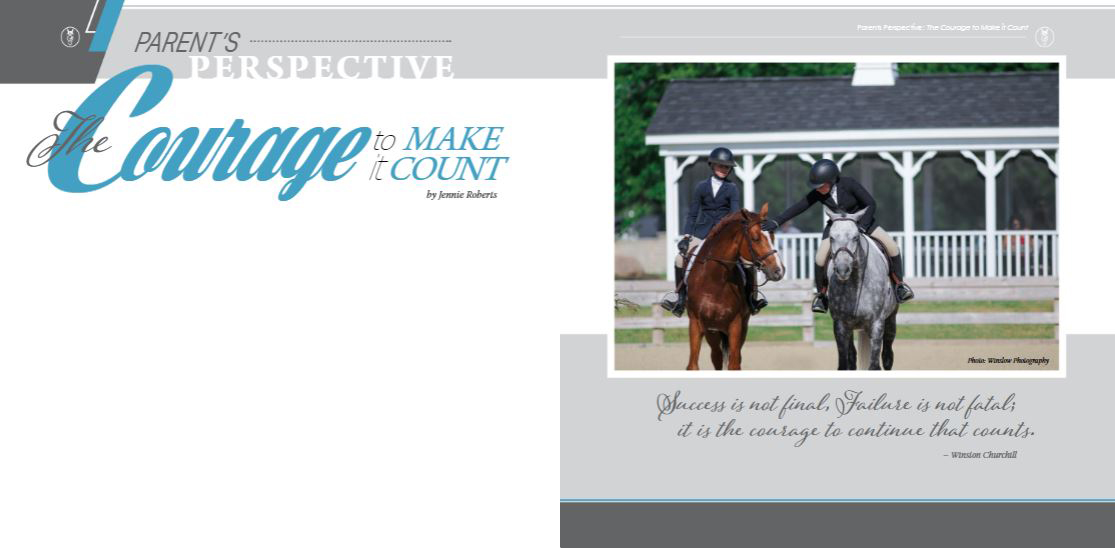 Also in this issue, the debut of Parents Perspective, a new column observing the dynamics of the sport, written by those who support it.
We hope that 2020 brings you health, happiness and time with the ones you love – enjoy the issue!