Happy New Year! In this issue, we celebrate the opening of our brand-new facility, World Equestrian Center — Ocala. It has been a labor of love: this amazing venue was started in 2016 and has taken shape to be the largest equestrian facility in the world.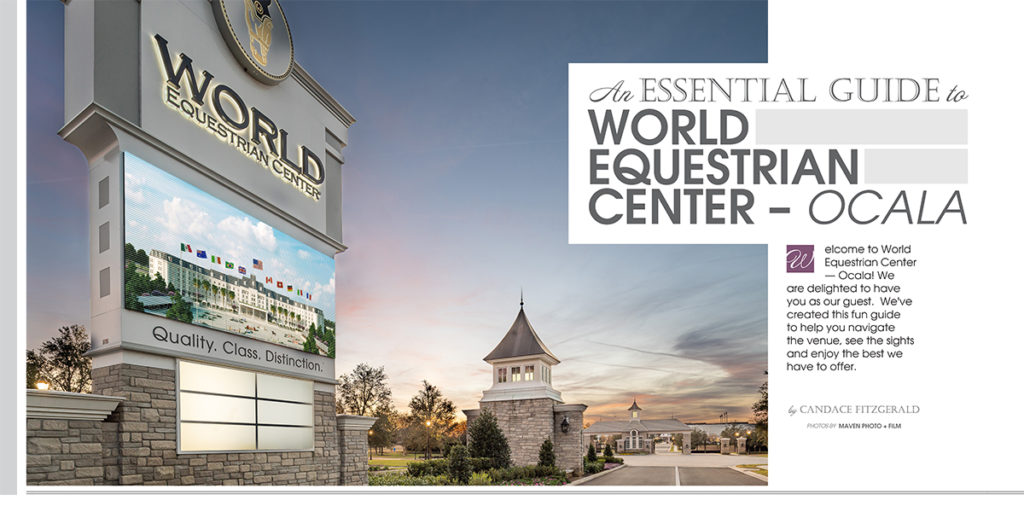 To give you a sense of the facility, we've created an illustrated Insider's Guide to the World Equestrian Center — Ocala that acquaints you with the many landmarks like The Equestrian Hotel, the Grand Outdoor Arena and our elegant stabling; along with the many fun details that visitors will love, like the toy store, candy store and giant topiary garden.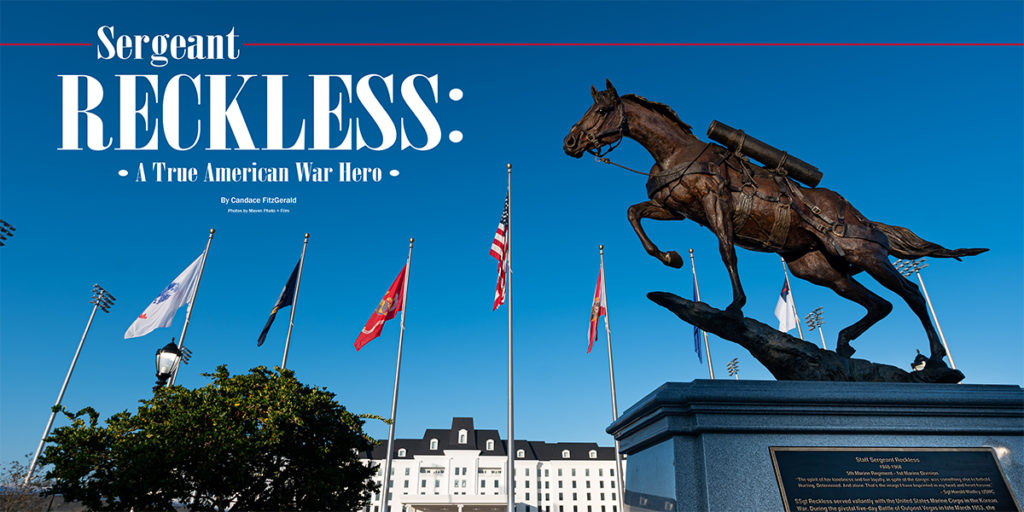 On our cover, we honor the incredible Sgt. Reckless, considered the greatest equine war hero in American history. She served during the Korean War as a member of the United States Marine Corps 1st Division, 5th Regiment, transporting ammunition for the Recoilless Rifle Company. Sgt. Reckless helped the Marines win the famous battle for Outpost Vegas and was decorated with two Purple Hearts. Visit her monument in the Grand Plaza.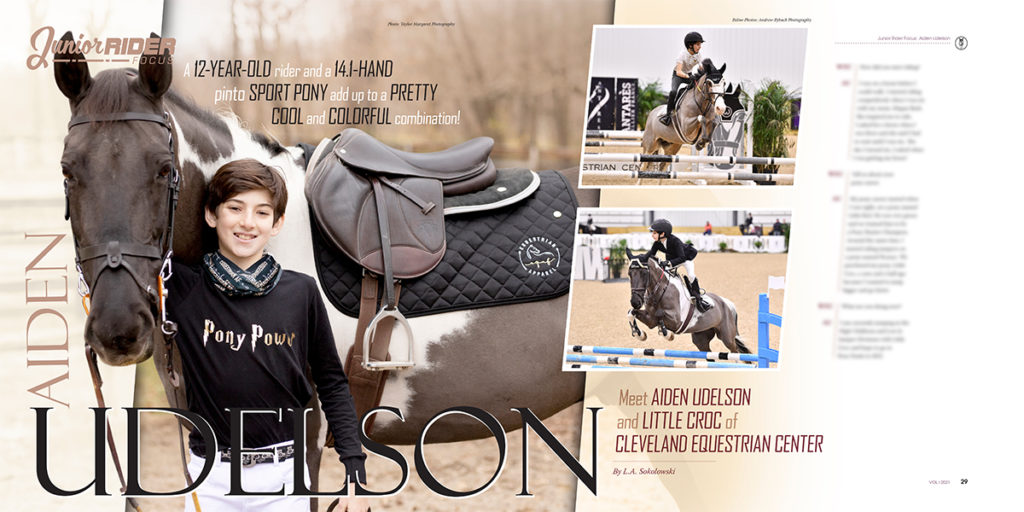 Our Jr. Rider Focus lands on Aidan Udelson, a young man who loves to go fast and jump high. Aidan is the son of a professional rider and it is clear he has inherited a passion for horses and showjumping.
Paige Beisel shares sweet reminisces of her life in a horse show family. With trainer husband David and their two talented children Izzy and Cooper, the Beisels have created a wonderful life, traveling around the country to show horses and make memories.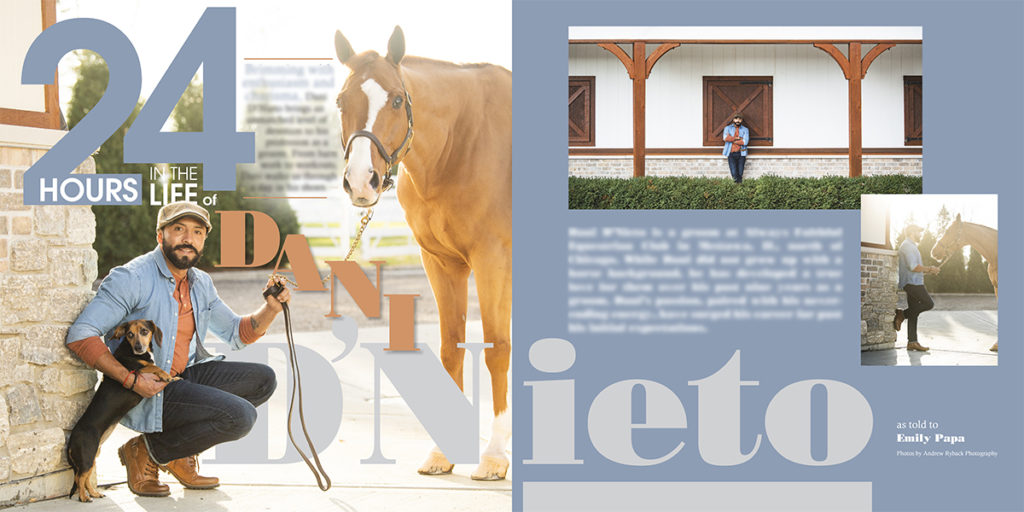 We spend 24 Hours with super groom Dani Denito who is based at Always Faithful Equestrian Club in Mettawa, Illinois. Dani has been a fixture at World Equestrian Center shows since the beginning. His obvious love for the horses in his care is reflected in their gleaming coats, perfect braids and very happy expressions.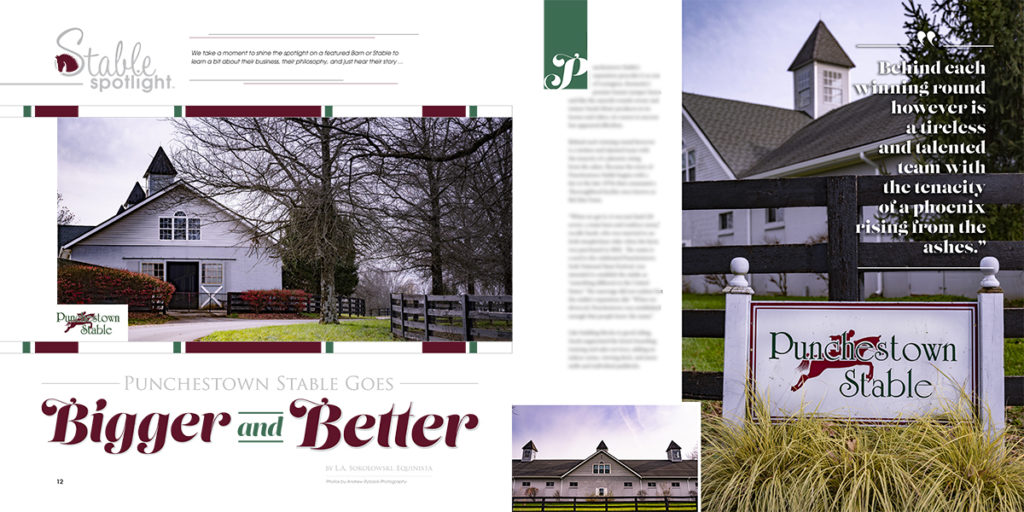 We head to Punchestown Stable in Lexington, Kentucky, for our Stable Spotlight. Sara Meier rebuilt her facility after a devastating fire and named her lovely stable for the Punchestown Racecourse in County Kildare, Ireland. Punchestown is beautifully situated with gorgeous rings and paddocks that fit perfectly within the rolling hills of Kentucky.
We hope you enjoy the issue and are able to visit us at World Equestrian Center — Ocala.