Welcome to the April 2020 World Equestrian Center Magazine. In this issue, we meet several families who have made the horse business a family affair and those who have introduced their family business to the horse show industry with success.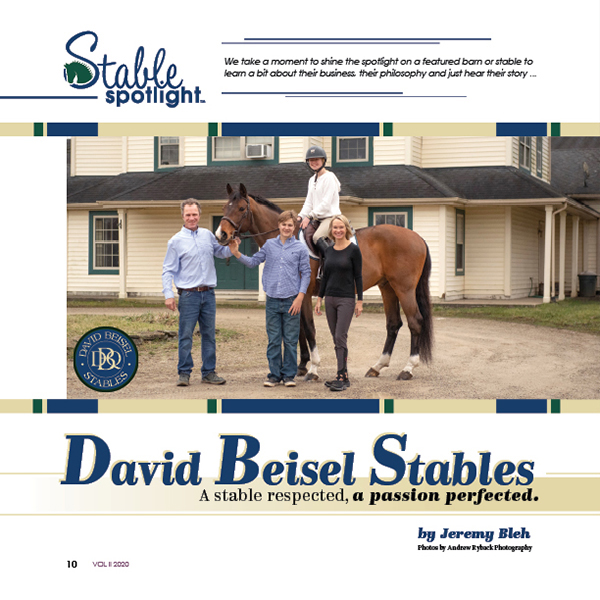 Our Stable Spotlight shines on David Beisel Stables of Goshen, Ohio. David is a well-respected trainer and professional rider who is a frequent visitor the winner's circle at World Equestrian Center. He regularly delights spectators with his go for broke style in the jumper ring and is known for giving fans a flying high five after jump-off rounds.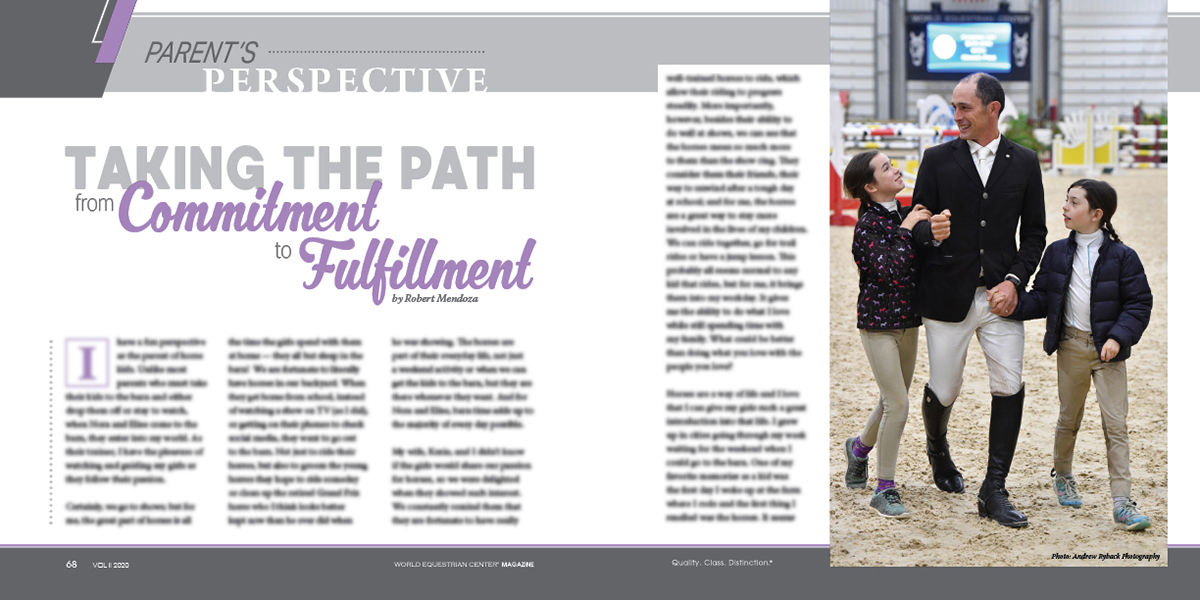 Trainer Robert Mendoza of Bannockburn Farm in Bowling Green, Indiana, pens our Parent's Perspective column. In it he shares his thoughts on being a professional and raising two daughters who are up and coming young riders.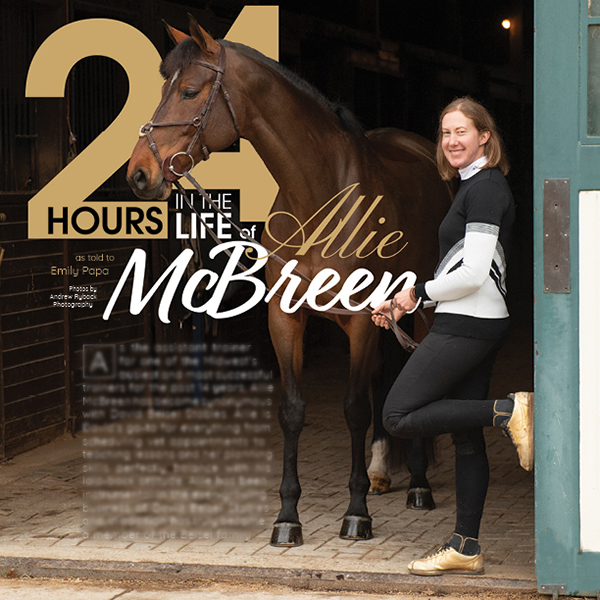 We spend 24-Hours with Allie McBreen, long-standing assistant trainer at David Beisel Stables. She has been with David for fourteen years and has truly become his right hand person. Ever the efficient organizer, Allie can frequently be seen at WEC going between the barns and the rings, preparing horses and making sure all is running smoothly for the family and their many customers.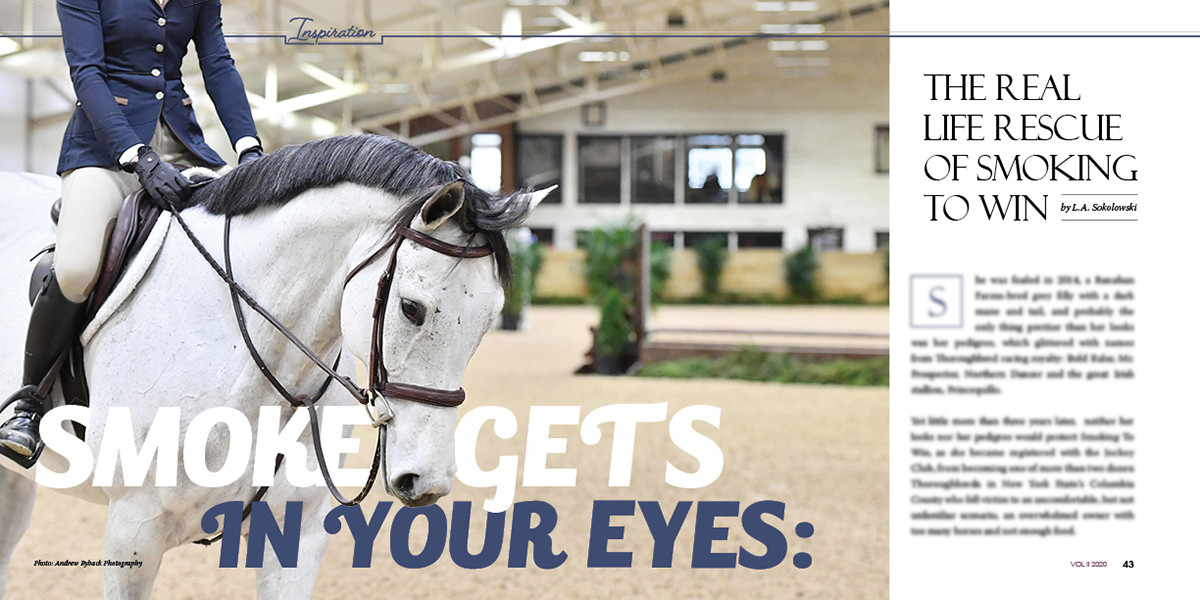 The Inspiration column tells the story of Smoking to Win, an OTTB saved from a neglect situation in upstate New York by Susan Kayne of the Unbridled Thoroughbred Foundation. Smoke has been nursed back to health and is in retraining to become a show hunter. The lovely gray mare earned a tricolor during her hunter / jumper show debut at WEC in December 2019, delighting her new owner and proving that she is well on her way to success.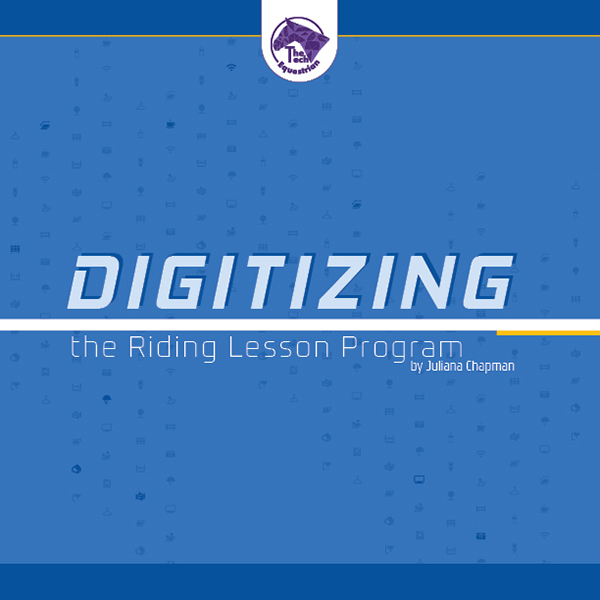 Our TechEquestrian column focuses on HEELSDOWN.com, a burgeoning online platform for digitizing the riding lesson program. Founded by a couple with backgrounds in technology, the platform allows riders to make a profile, to search for lesson providers, and to book and pay for lessons electronically.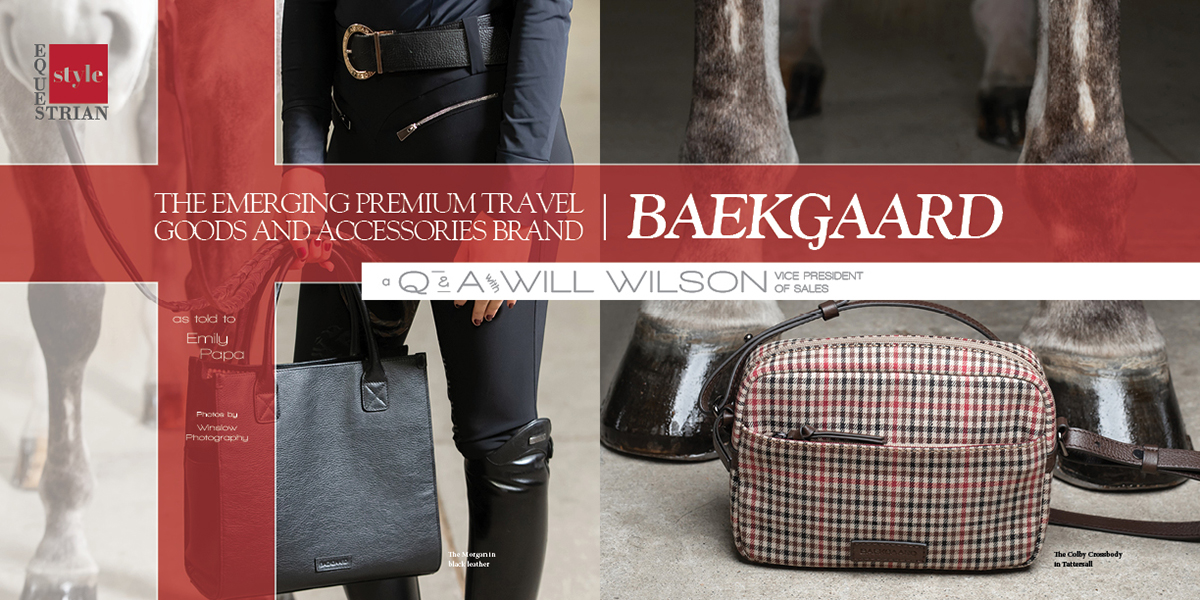 Our Equestrian Style column checks in with Danish premium travel goods and accessories company Baekgaard. The company is launching a stunning new collection this spring that is sure to resonate with the horsey set.
We hope you enjoy the issue.