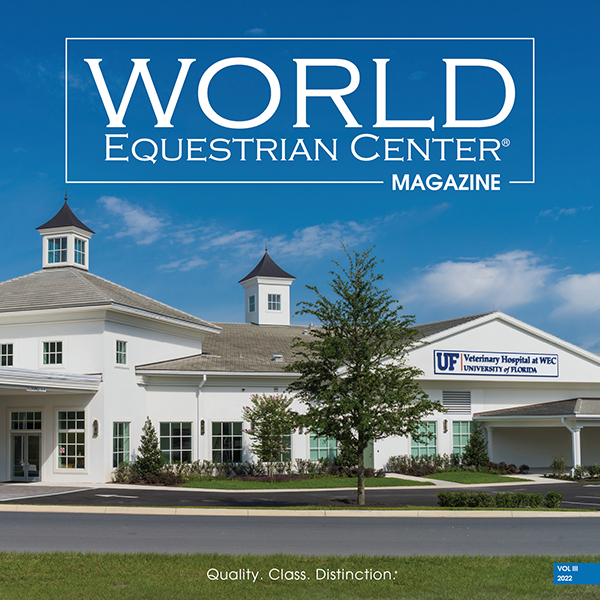 World Equestrian Center Magazine Volume III 2022 is out now! Grab your free copy at either venue or read it online now!
Read these articles and more in this issue…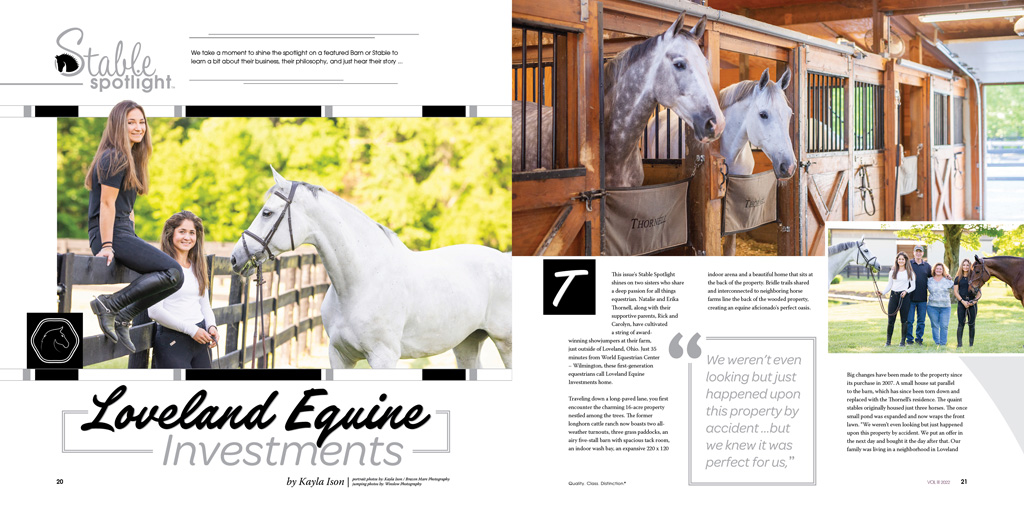 Our Stable Spotlight shines on Thornell Equestrian in Loveland, Ohio. Together with their parents, sisters Natalie and Erika Thornell have established a successful jumper training facility at their charming home facility. The siblings balance school work with farm work and have notched notable wins in their pursuit of top sport.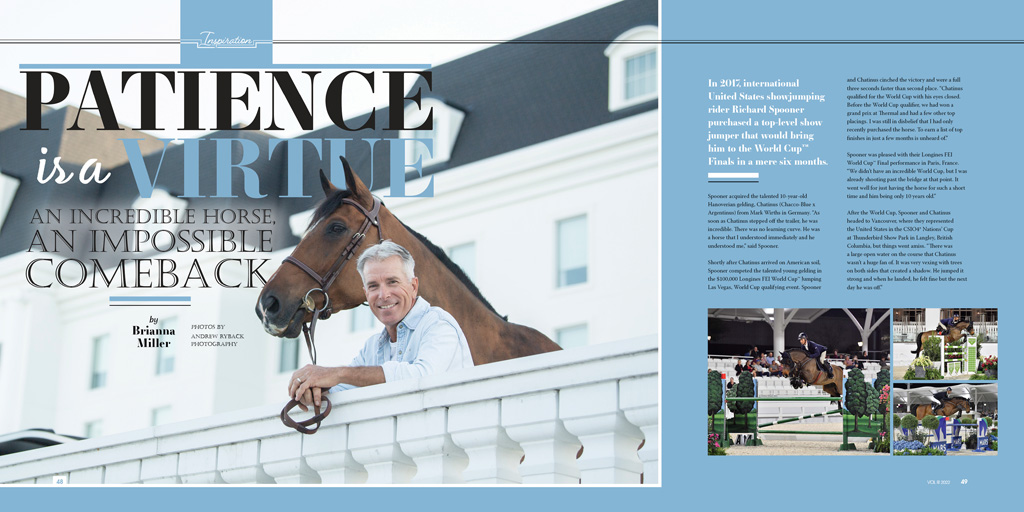 Draw inspiration from the touching story of show jumping veteran Richard Spooner and Chatinus. In just six months together, the pair contended the World Cup™ Finals but an injury threatened to end the career of the talented horse. A determined Spooner persisted with care and rehabilitation until Chatinus made a fantastic comeback.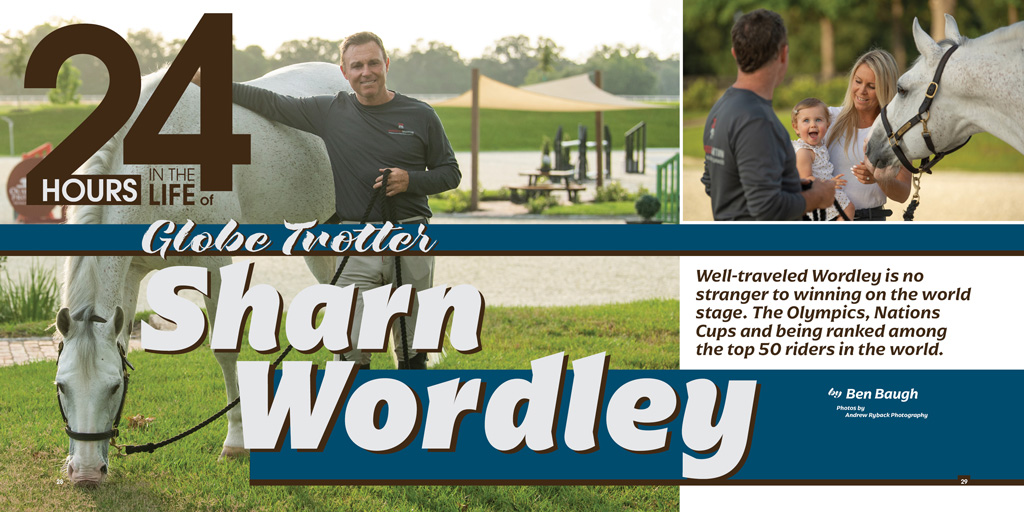 Spend a wonderful 24-Hours with Sharn Wordley at his dreamy Ocala farm. After relocating to Ocala, the Olympian from New Zealand has become a fixture in the WEC Grand Prix winner's circle with his fabulous string of horses.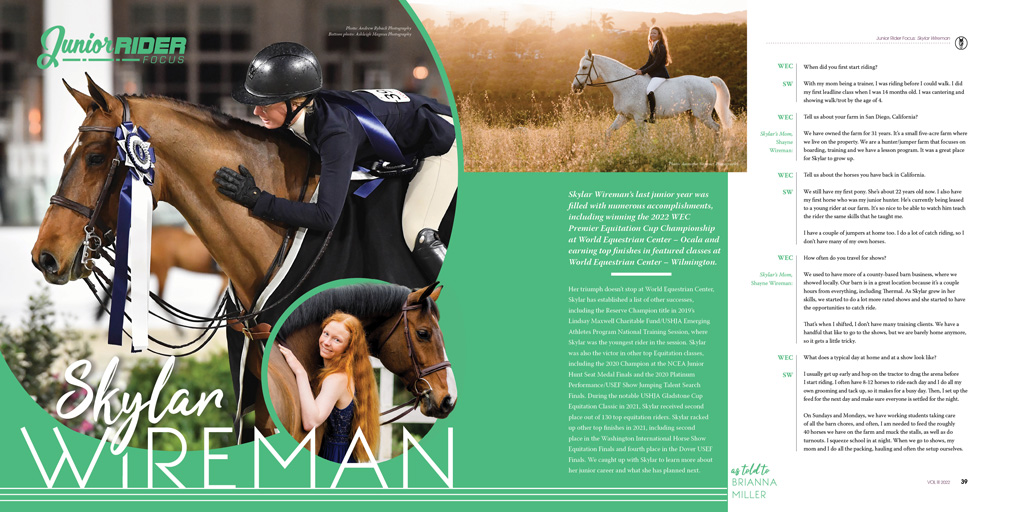 Our Jr. Rider Focus shines on the 2022 WEC Premier Cup Equitation Championship winner, Skylar Wireman. After earning the reserve champion spot at the USHJA EAP finals at just 14-years-old, Skylar has since made a name for herself as a top three-ring rider.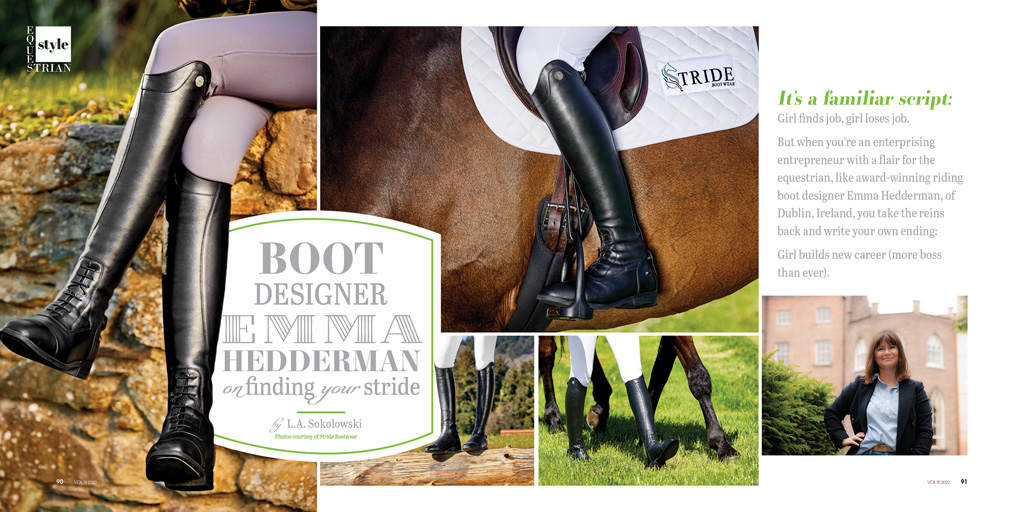 An innovative new company from Ireland has landed on American shores and is leveling up the boot market. In Equestrian Style we meet entrepreneur Emma Hedderman and her elegant STRIDE BOOTWEAR collection. Emma has designed and launched a next-generation of boots that cover the equestrian from riding to street wear chic.
We hope you enjoy the issue!