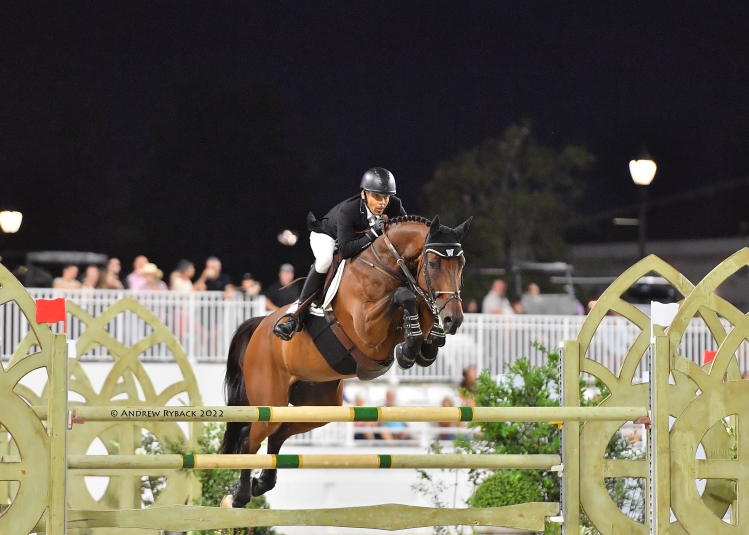 Ocala, FL – World Equestrian Center – Ocala would like to thank everyone for another great summer circuit. We are grateful for the ongoing support of our exhibitors, spectators, sponsors, retailers, vendors and guests. We hope to welcome you all back for the 2022 Fall Show Series and 2023 Winter Spectacular Show Series, both sanctioned by United States Equestrian Federation (USEF).
2022 Fall Show Series
Entries and stall reservations are open for the nationally-rated 2022 Fall Show Series. The series consists of four weeks of hunter/jumper competition from November 9 through November 20 and December 7 through December 18. Click the button below for addition information.
2023 Winter Spectacular Show Series
Circuit Stalls are still available for the 2023 Winter Spectacular Show Series. The 12-week hunter/jumper competition sanctioned by United States Equestrian Federation (USEF) will begin on January 4. 2023. Entries and weekly stall reservations will open August 29, 2022. The prize list will be available on the same date.
Please note, there are a limited number of circuit stalls available. Click the button below to reserve your 2023 Winter Spectacular Circuit Stalls.
Advertising and Sponsorship
For corporate advertising and sponsorship opportunities, please contact jwolf@wolfsportsgroup.com.
Book Appointments Now at the NEW UF Veterinary Hospital at WEC
The University of Florida Veterinary Hospital at World Equestrian Center in Ocala is open for business providing leading-edge patient care to horses and small animals located on-site as well as from the local community. The hospital's equine services focus on sports medicine, diagnostic imaging and rehabilitation. Small animals can receive urgent and primary care, along with specialty services.
The WEC/UF Veterinary Hospital offers leading-edge diagnostic imaging technology, including the Qalibra CT, Hallmarq MRI, and LONGMILE PETscanner. Each of these provides different types of information and may be used in combination to provide more specific and accurate diagnostic information to better diagnose lameness and orthopedic problems. There is no other facility that offers the combination of diagnostic imaging modalities in one site.
Along with specialists certified in equine sports medicine and rehabilitation, the UF Veterinary Hospital at WEC has a full complement of rehabilitative modalities available for physical therapy and strengthening, conditioning, and recovery of equine athletes including aqua treadmill, vibration plate, cold water spa, dry salt, solarium, laser, extracorporeal shockwave therapies and much more. To make an appointment at the new facility for a horse or pet call 352-414-3858. More information about specific services provided is available at vethospitals.ufl.edu/wec.
About World Equestrian Center
World Equestrian Center features two premiere equestrian and multidisciplinary venues in Ocala, Florida, and Wilmington, Ohio.
These exclusive facilities comprise state-of-the-art arenas, expansive stadiums, versatile outdoor space, sporting fields and well-appointed exposition centers. An abundance of lodging options and luxury accommodations are conveniently located on-site, along with shopping and dining throughout each property.
For more information, please visit www.wec.net.