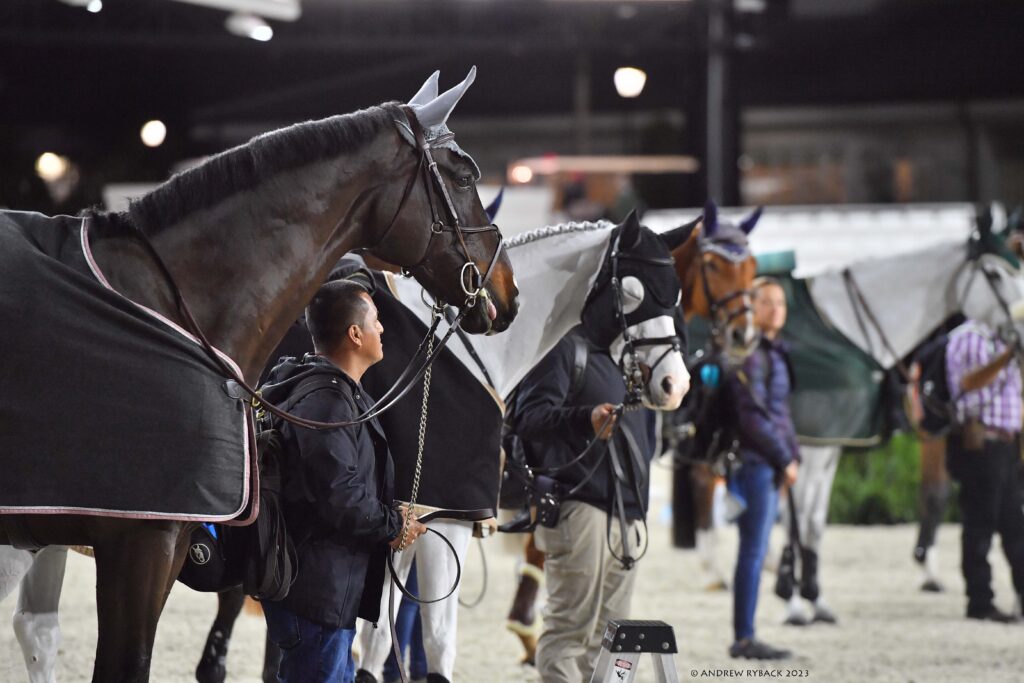 Ocala, FL – National hunter/jumper competition resumed last week at World Equestrian Center – Ocala as Aaron Vale piloted Cristo Beech to the horse's very first grand prix win at WEC – Ocala on Saturday night, while Tiffany Cambria scored the $20,000 Golden Ocala Golf & Equestrian Club 3'6"-3'9" Hunter Derby victory aboard Malibu Ken. Read on for more exciting feature class highlights from the week!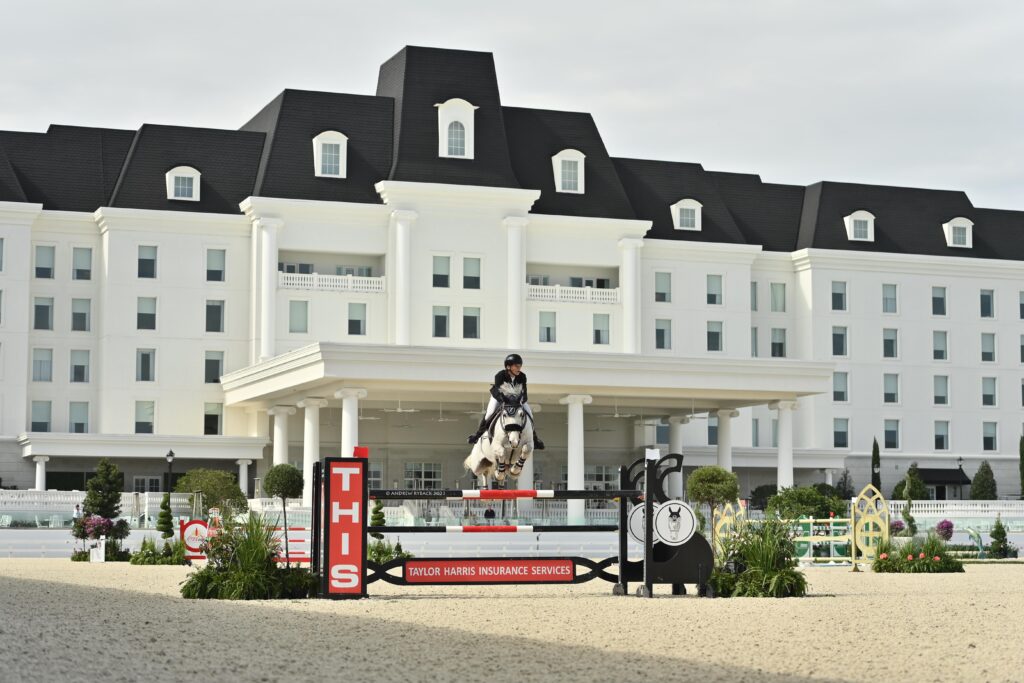 On Sunday afternoon, 15-year-old Brooks Hull topped the $15,000 Taylor Harris Insurance Services 1.45m Jumper Classic victory.
"It was a solid first round. Everything rode nice and forward, there wasn't anything that was too short. I think the hardest part of the track that everyone seemed to have a problem with was green skinny double combination to the six stride. The out was a tall square oxer that a lot of riders had down. I tried to make some room to get over it clear then I focused on my next jump."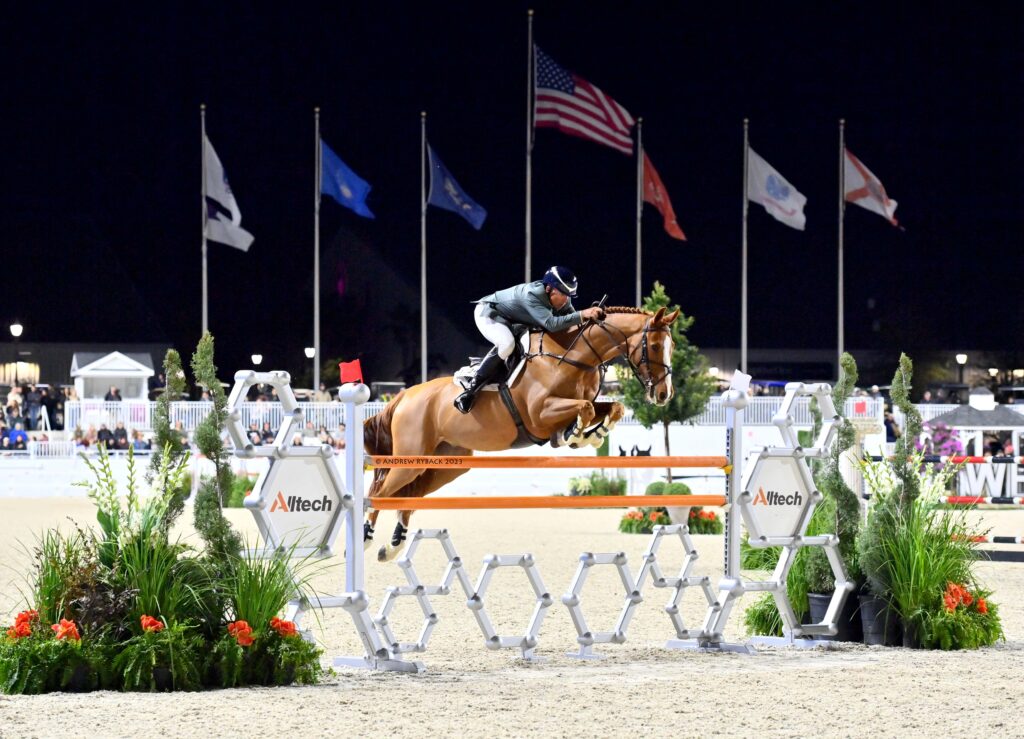 Aaron Vale & Cristo Beech emerged victorious in the $100,000 Alltech Grand Prix.
"He is a quirky horse. He is scared of other horses in the warmup area, so you have to be cautious, because if he gets jarred by one, he stiffens up his body and is a totally different horse. Even though he's quirky, I really enjoy his personality. He should have more confidence in himself than he does. He reminds me of that old Saturday Night Live skit, Daily Affirmations. 'Doggone it, people like me.' He doesn't think horses like him. He's a shy, neat little animal, and I think that's one of the things I love best about him."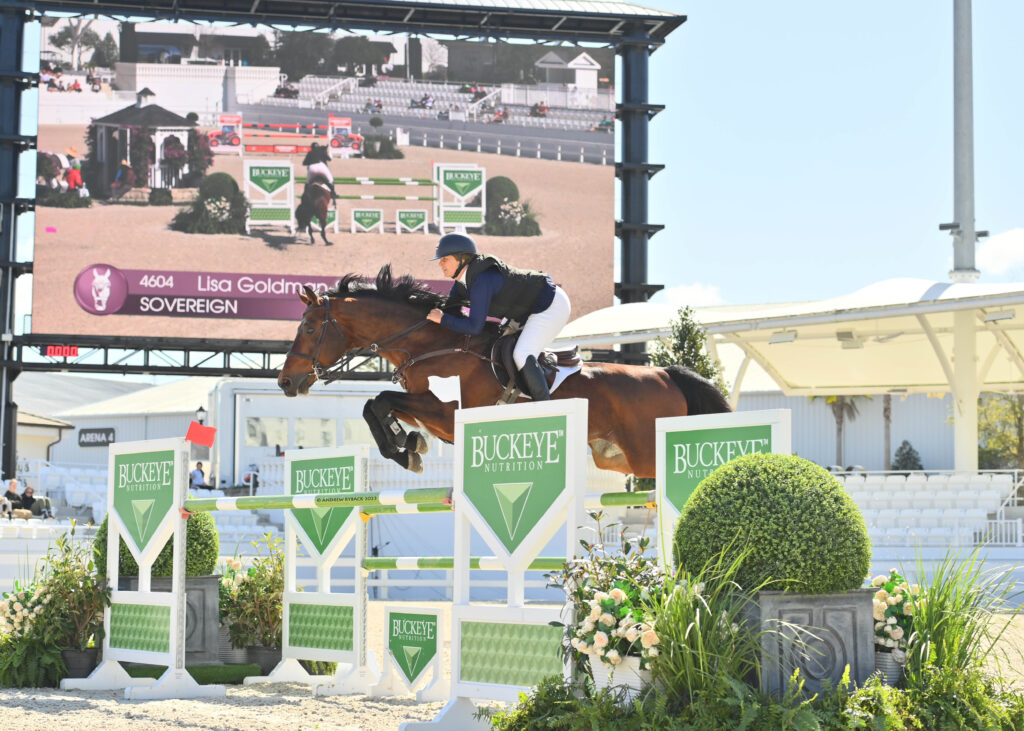 Lisa Goldman-Smolen & Sovereign prevailed in the $15,000 Buckeye Nutrition Futures Prix.
"I was down at the ingate when Jelmer went into the jump-off. He ended up doing an eight rather than a nine, then the seven ended up being pretty easy for him, so I decided Sovereign could probably get the six done there, which is where I think I had his time."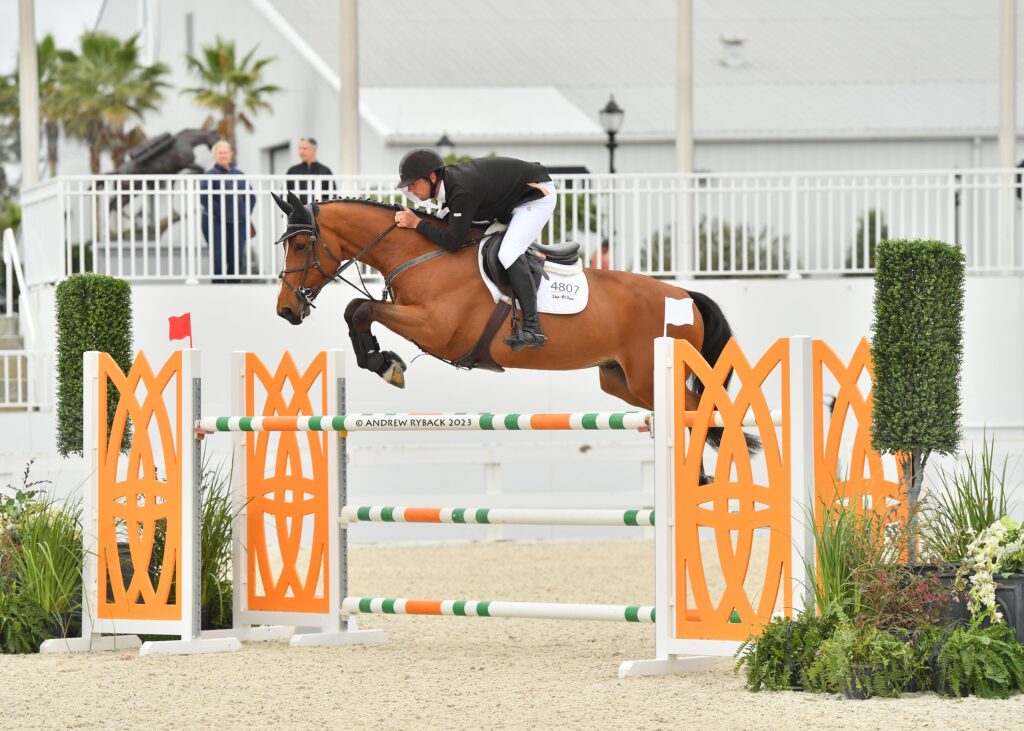 Tom Foley and Ibalius SMH claimed the $15,000 1.40m Jumper Classic win on Friday afternoon with time of 35.716 seconds.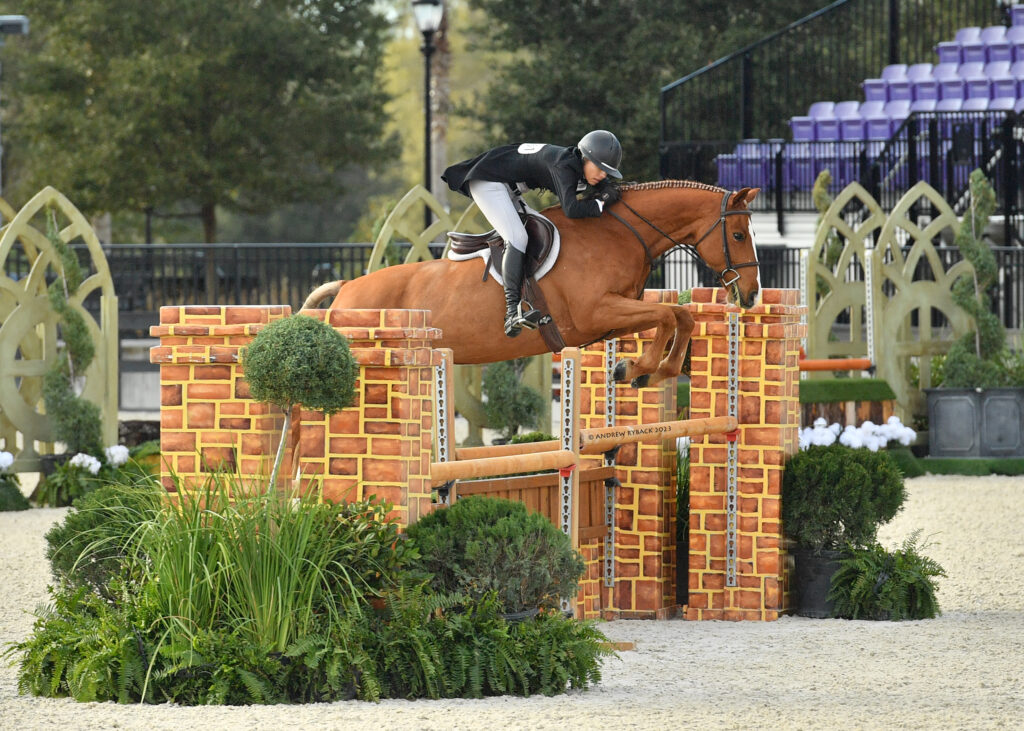 Tiffany Cambria and Malibu Ken were stars in the $20,000 Golden Ocala Golf & Equestrian Club 3'6"-3'9" Hunter Derby.
"My goal was to have another confident ride. I wanted to be handy and do some fun inside turns, but he is still a bit green and learning the ropes, so I focused on having a good confidence building round while remaining competitive."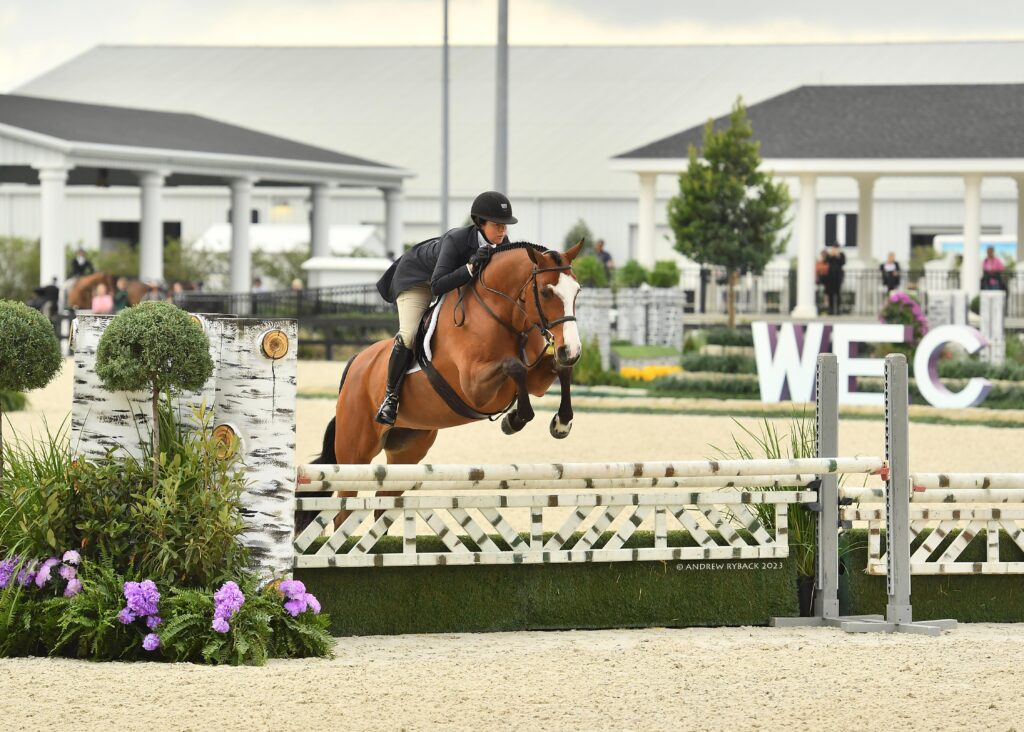 Amanda Steege and Tangelina landed the $15,000 UF Veterinary Hospital 3' Open Hunter Derby.
"This is her sixth time doing a handy in her career, and I couldn't be happier with her. She felt incredible in the first round, and even after the weather change, she came back exactly the same," shared Steege. "I always have the best time competing in this arena. It's really fun to come week to week and see what the course designers did differently. The jumps are always beautiful and unique, and no course is ever the same. Today, you could just pick up a flow and gallop around to show off your horse. I loved it."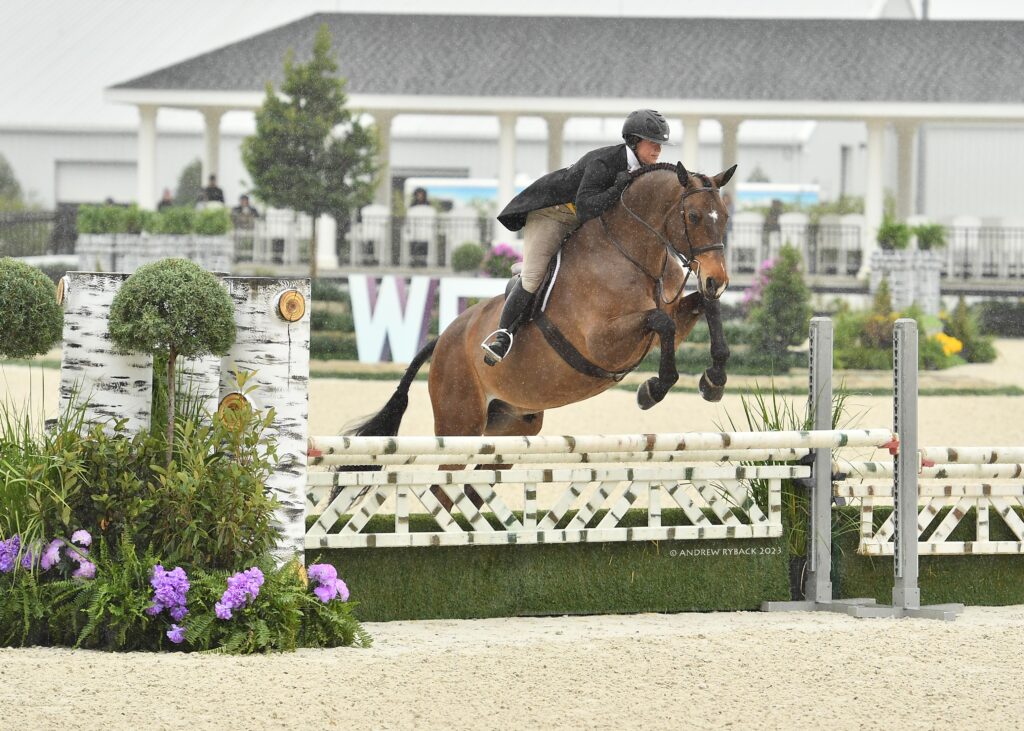 Isabel Harbour and Condor glided to the $15,000 WEC Ocala 3' Jr/Am Hunter Derby win.
"This is our third show together. His owner is away at college, so they kindly allowed me to show him while she is there," said Harbour. "I've always wanted to ride him. I have been watching him go for years, and he looked so much fun. His canter is amazing, he is so adjustable and always wants to please. He's a total dream to ride."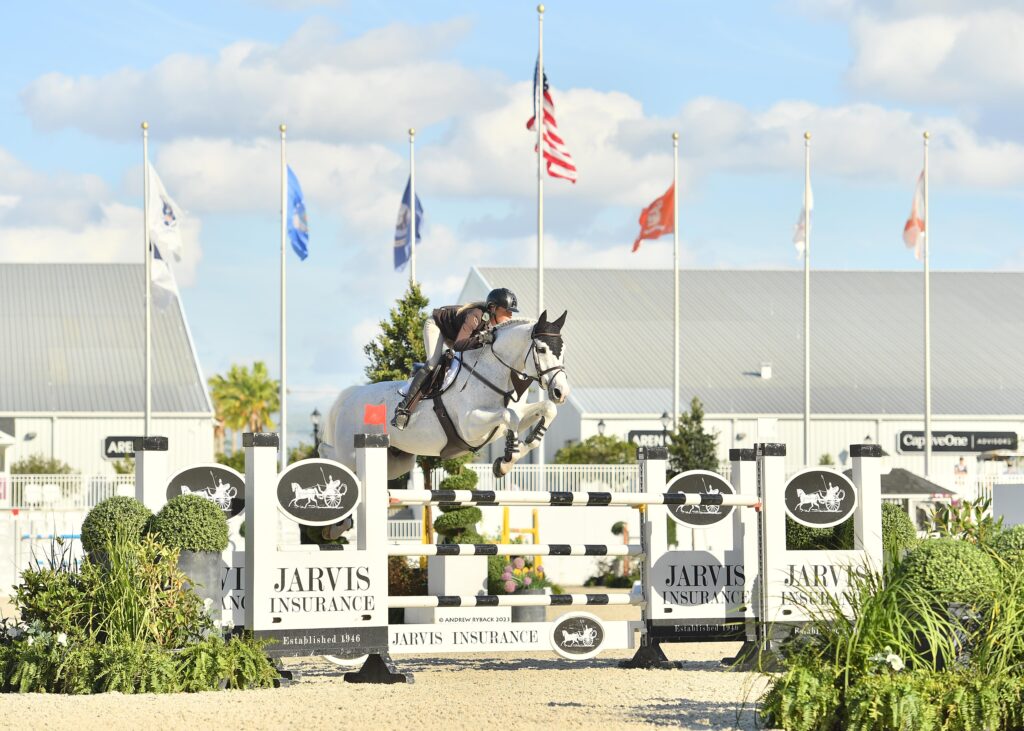 Kristen Vanderveen and Bull Run's Faustino De Tili claimed the $24,000 C. Jarvis Insurance Welcome Prix victory with a blistering fast time of 38.905 seconds.
World Equestrian Center – Ocala hosted a Groom's Class on Friday night in the WEC Grand Arena for both hunter and jumper grooms presented by Mane n' Tail. Large R judge and FEI Level III course designer Kenny Krome judged the Hunter's Groom Class while Olympic Gold Medalist William Simpson judged the Jumper's Groom Class. Both judges picked a winner for their class and combined their efforts to find an overall winner.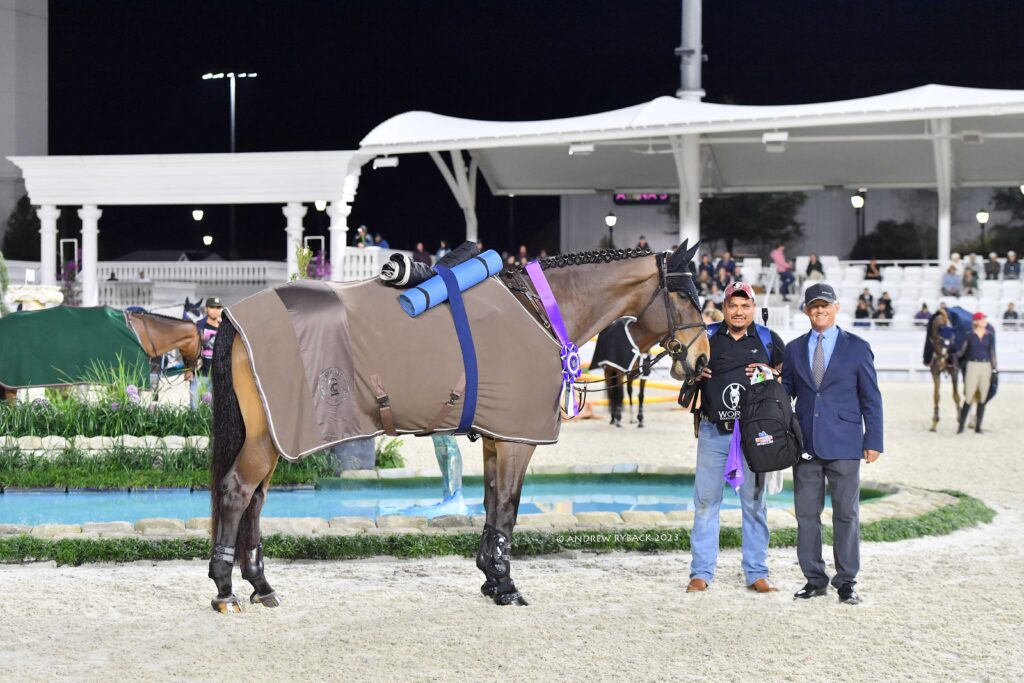 Our congratulations to Joaquin Aguilar who took home the winning title in the Jumper's Groom Class and the overall victory after dressing Mandy Miller's Gomez van de Withoeve perfectly for the ring.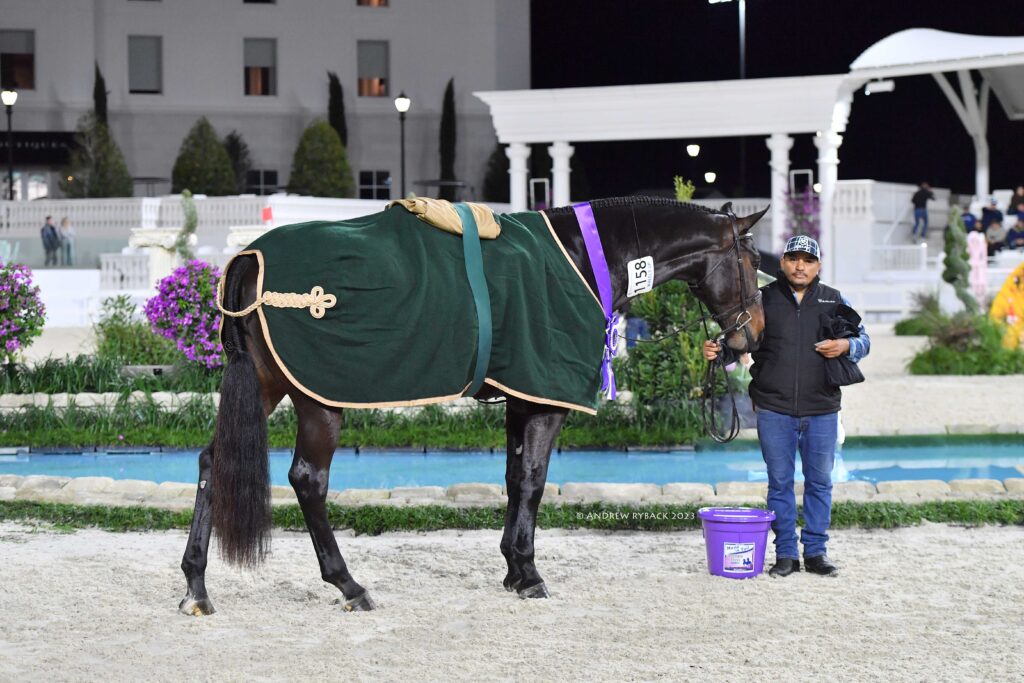 It was kudos to Hector Deleon as he presented a perfectly prepared McLaren, owned by Amelia Gallagher, earning Deleon the top prize in the Hunter's Groom class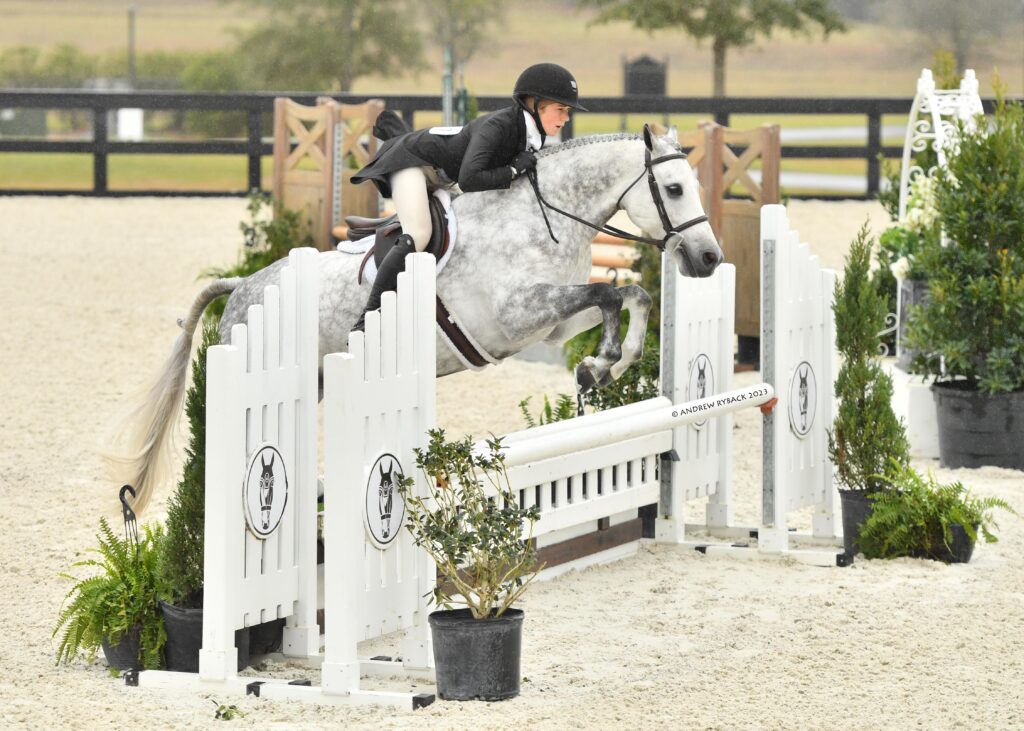 Karrington Hall and her own Snowed In took home the blue ribbon in the $2,000 WEC Ocala Pony Hunter Derby.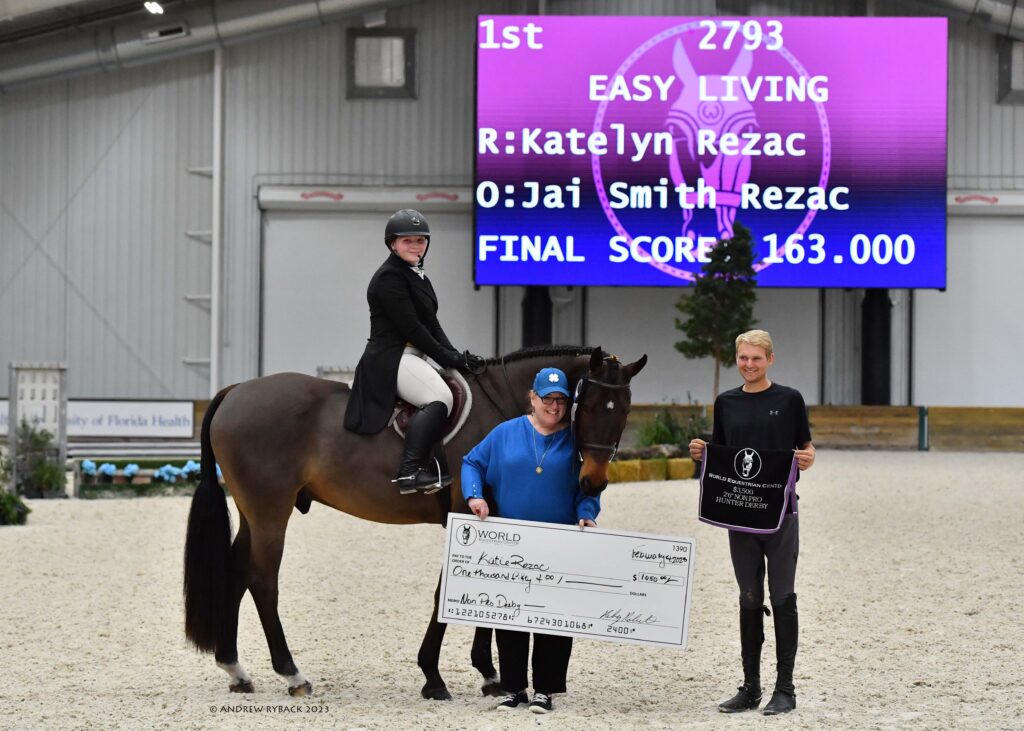 Katelyn Rezac and Jai Smith Rezac's Easy Living conquered the $3,500 WEC Ocala Junior 2'6" Non Pro Hunter Derby.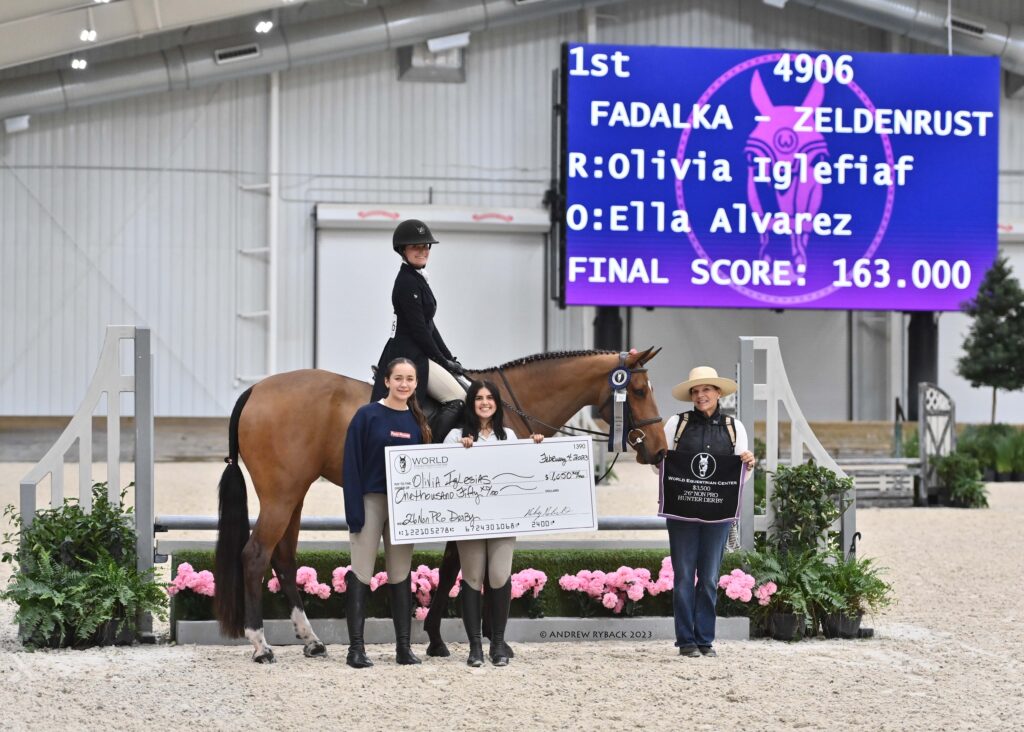 Olivia Iglesias and Ella Alvarez's Fadalka-Zeldenrust captured the $3,500 WEC Ocala Amateur 2'6" Non Pro Hunter Derby victory.
Photos courtesy of Andrew Ryback Photography.
Videos available at ClipMyHorse.TV