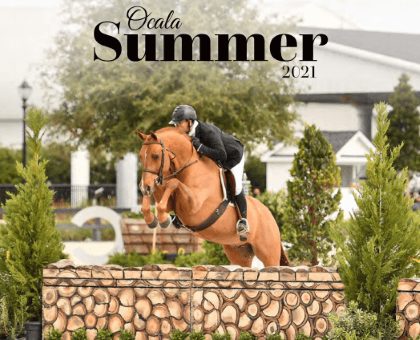 World Equestrian Center – Ocala 2021 NSBA Summer Series hunter/jumper shows will extend the additional prize money that was originally slated to run through Week IV, to extend to the end of the Ocala Summer Series, August 15, 2021. Prize lists for the WEC Ocala Fall horse show and the 2022 Ocala Winter show will be coming soon!
View Summer Series Week 10 Class Schedule
View Week 10 Weekend Class Schedule
Click here for Schedule Updates/Class Counts/Orders of Go/Ring Status/Results
View Prize List
View Lodging Options
View Entries and Stall Reservations
View the Summer Schooling Schedule
View NSBA Membership Information and Registration *Remember all riders, trainers, horses, and owners must have current NSBA membership.
First time participants view NSBA Summer Series Cheat Sheet
View Stabling Location, Feed/Bedding Orders and Emergency Contact Forms
For Adds/Scratches click here: SHOW MANAGEMENT SYSTEM™ HORSE SHOW ENTRY PLATFORM
View Guide to Copying Current Entries for Future Weeks Through Show Management System
Prize money increases have been assigned to the following classes through Week X:
Grand Prix prize money will continue as $75,000, with a $5,000 bonus for the fastest 4-faulter in the first round. An additional $5,000 will be awarded by a draw to a non-award earning participant that completes the first-round course in the Grand Prix.
The Futures Prix will continue to offer $10,000 each week.
In the hunters, the Non Pro Hunter Derby will continue to offer $7,500 in prize money.
The Pony Hunter Derby prize money will continue to offer $5,000.
The Sunday $10,000 1.40m Jumper Classic will continue to offer $15,000 in prize money.
Just a reminder back numbers are used through the entirety of Summer Series. If you are showing multiple weeks, please remember to keep your back number.
About Show Management System:
Here are some helpful tips to Show Management System:
No user account or registration is required to view results, schedules, how many lists, orders of go, or ring status. All the information is available at https://wec-ocala.showmanagementsystem.com and is updated throughout the day. To have this information easily available, bookmark the URL. The landing page will always display the most up-to-date information about the current events.
Registering a new entry or submitting adds and scratches does require a free Show Management System account and requires accessing a separate web application available at https://entries.showmanagementsystem.com.
When submitting entries to classes don't forget to hit the plus sign next to the class number. When you would like to scratch a class, click the trashcan beneath the class name. Please remember when using Show Management System there is always a final step at the end of the process where you must review and sign before submitting your entry or declaration/scratch. This is to ensure that you always have the opportunity to make changes before finalizing. If you receive a confirmation email, you have completed the submission successfully.
When submitting add or scratches on-line, there may be a delay seeing that change reflected in your account. There is a review process before approving changes to a competitor's entries. For a step-by-step tutorial to Add/Scratch, click here.
Accounts must be closed out by Sunday of each week. If you would like to check out remotely, email OcalaCheckOut@wec.net with your horse's name, back number and rider name. A link will be sent to your email by Show Management System, to allow you to pay electronically.
Entries can now be copied from week to week. View the guide to copying current entries for future weeks through Show Management System.
Stay At World Equestrian Center – Ocala
Exhibitors should make your reservations now at our elegant Equestrian Hotel, with 248 stylishly appointed rooms, restaurants, luxury shopping, and day spa.
Choose to reserve a charming Home Away from Home unit, or an RV space in our conveniently located park that included a General Store with Starbucks and laundry, just steps away.
VIP Viewing and Dining Experience
Enjoy a Saturday night Grand Prix from the terrace of The Equestrian Hotel with an exclusive VIP viewing and dining experience courtesy of Stirrups Restaurant. The VIP private table overlooking the Grand Arena will include a 3-course Chef's dinner, along with complementary beer and wine. Tables are available each week of Summer Series. Purchase your table by calling 352.414.7864 or email OcalaDiningReservations@wec.net.