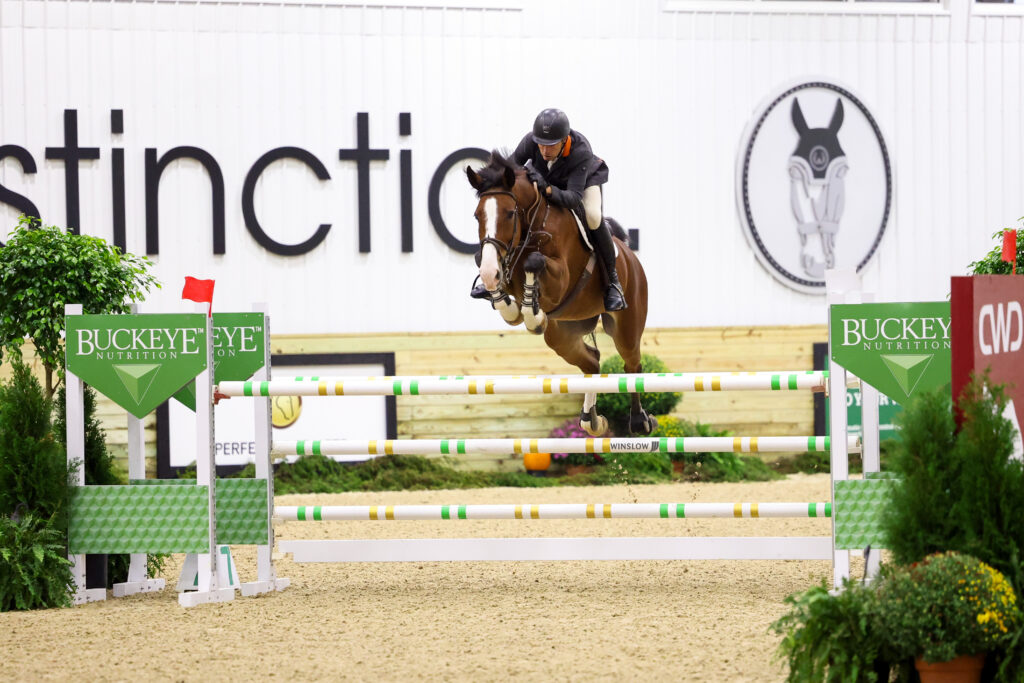 Wilmington, Ohio – Blue Movie (Chacco-Blue x Showtime) set the scene for the 2023 Fall Classic Series with Rowan Willis (AUS) in the irons in the $50,000 Grand Prix, while the Rinehart siblings stole the spotlight on Derby Friday in the R+L Arena as World Equestrian Center – Wilmington began its famed 2023 Fall Classic Series with Fall Classic 1, which ran from September 27 through October 1.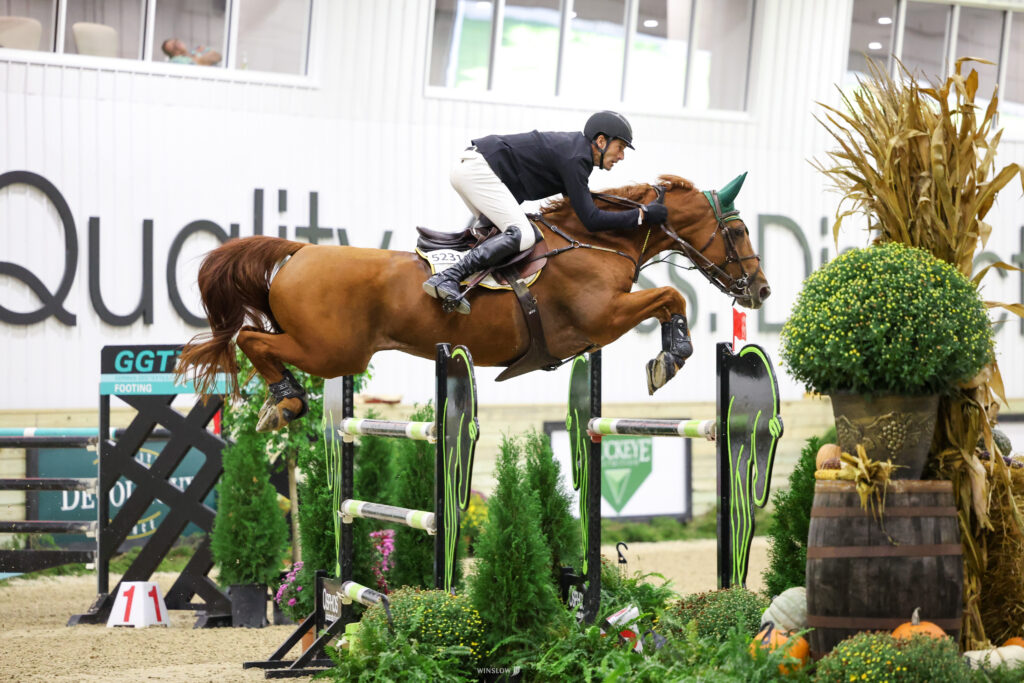 Willis and his longtime, world traveled partner, Blue Movie jumped the only double-clear effort in Saturday evening's $50,000 Grand Prix to take the victory. Willis and his fiery 17-year-old AES mare were happy to be back in action at WEC – Wilmington.
Willis returned to WEC – Wilmington for his second time and was happy to be back in the ring, "We have all been off for a while now actually. Both horses and me. This is a great show to come back and start again. It was a nice course set today with good footing and good jumps. It felt really good to get back in the ring. We are going to jump here in Ohio for a few weeks definitely!"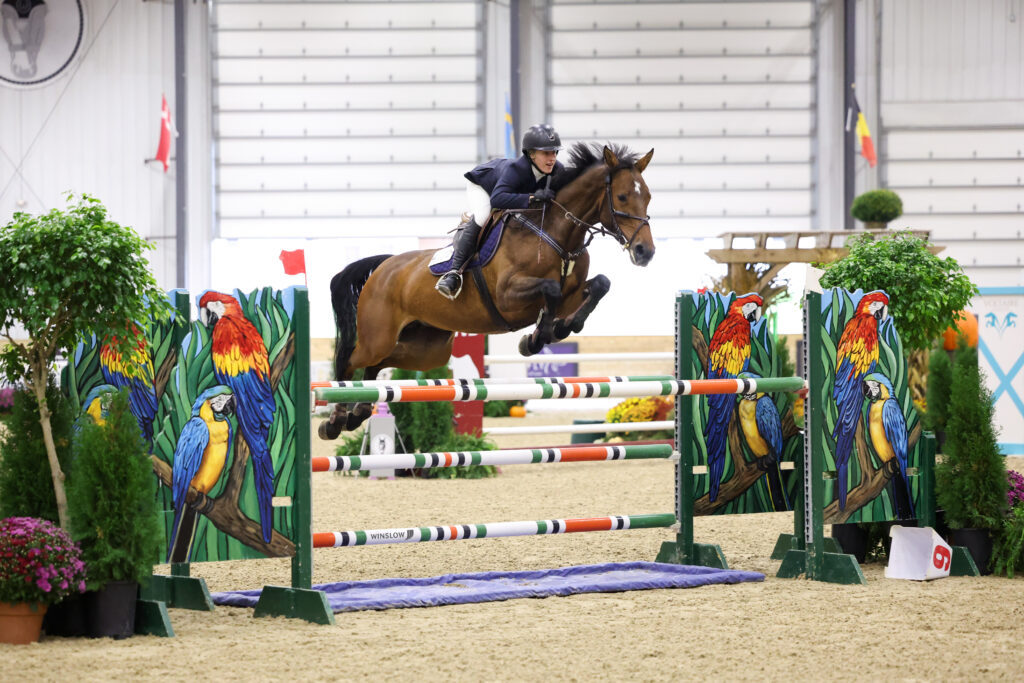 Devin Milan (USA) and Garo Kazan's Karlina T (Cabrio Van De Heffinck x Goberlina T) rose to the challenge in the $10,000 Futures Prix.
After adding another grand success to their record together with a blazing fast jump-off time of 33.976 seconds, Milan reflected on the rewarding aspect of equestrian sport, "It is so rewarding, especially when the horses do well, and we notice that they are making improvements. It is something that I am super proud of. We didn't buy made horses; we didn't buy something thinking it had spectacular talent. We bought these horses because we could afford them and then we made them into what we wanted them to be."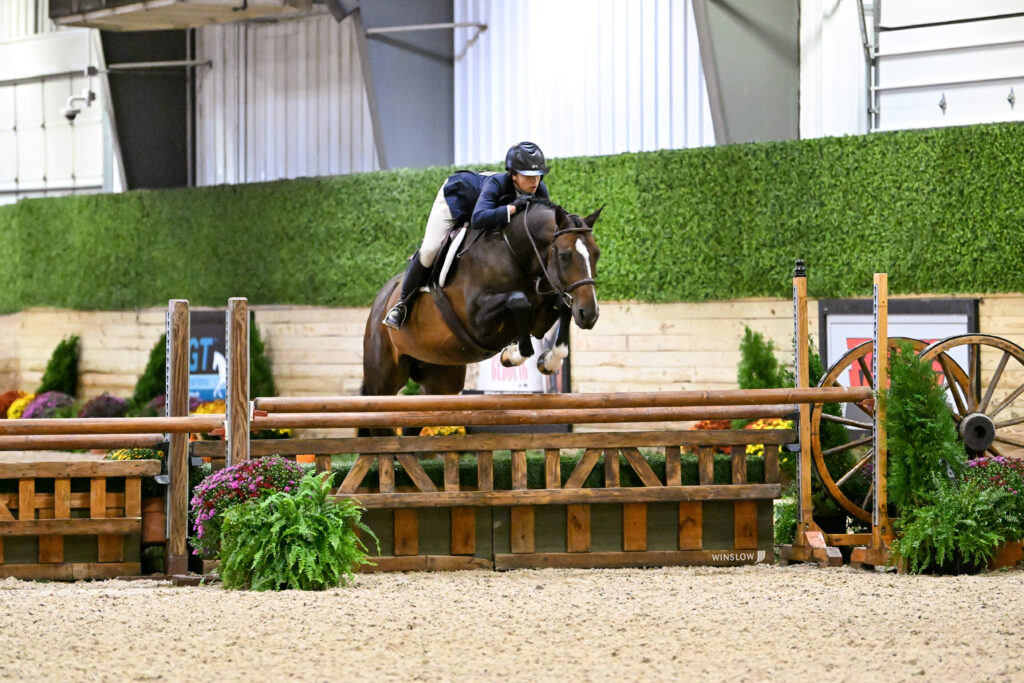 Besting a field full of professionals, Luke Rinehart (USA) piloted his best hunter partner, Hero (Brainpower x Corini W), to the win in the $15,000 USHJA National Open Hunter Derby sponsored by Premier Equestrian.
Luke Rinehart's sister, Elizabeth Rinehart (USA) earned first and second place aboard Bond (Clarimo) and Billy Cromwell (Zinedine x Annagroff), respectively, in the $15,000 USHJA National Non-Pro Hunter Derby.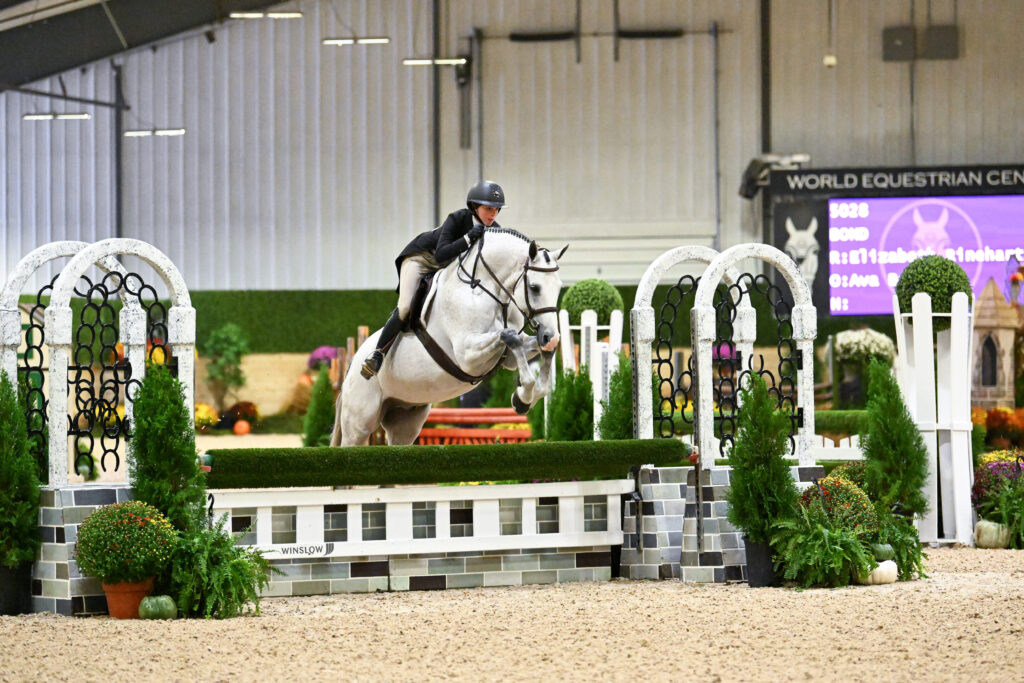 Luke Rinehart commented on his handy plan, "My plan was to do what my sister did! Hero was a little impressed, but we have a routine. We flat in the morning and he was quiet today. He is better off the left lead, so I decided to go left to the first jump in the handy. I was thinking about catching the inside turn from the out of the eight-stride, but I landed left so I ended up going right around."
"My plan was to just have smooth rounds. There were some inside turns I wasn't sure if I was going to do on Bond because this is my first derby on him. On Billy, I knew I wanted to take all of the turns because that is what he always does in the equitation. I had three in the class, and I didn't get much warm-up in for the handy, so that was hard to change from horse to horse especially since they are all such different horses," said Elizabeth.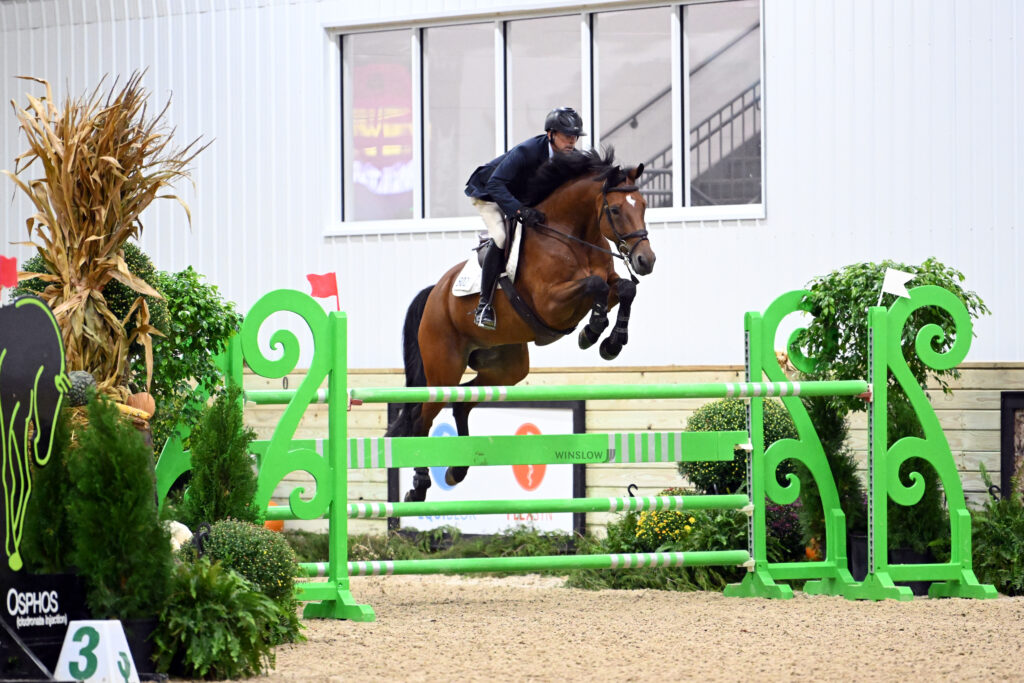 Richard Rinehart (USA) stood atop the podium at the conclusion of the $15,000 Welcome Stake on Thursday evening, with first place honors awarded to Vincent (Van Gogh x Nirande), and second place awarded to Captain America 10 (Contendro).
Rinehart has been on an unbeatable streak throughout the summer show season with five total grand prix wins. "Vincent is on a roll. I was glad to jump something a little bit smaller today with him. I was really excited to show him. When he comes back to WEC he thinks he is back at home. After he won the first grand prix this summer, I thought it was partly me, but I know now that it is all him," Rinehart laughed.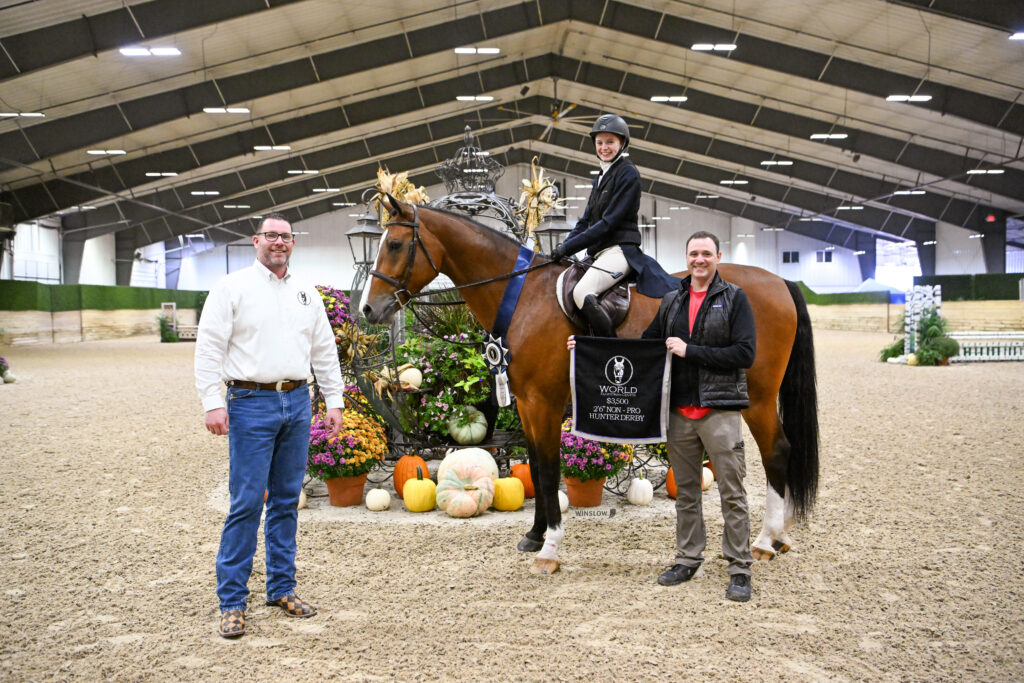 Make sure to visit the WEC Blog and follow us on social media @worldequestriancenter for full coverage on all feature classes!
Results can be found at wec.net.
All horse show images are provided by Winslow Photography and can be purchased onsite at WEC – Wilmington or online through their website.