The Buckeye Classic and The Little Buckeye equestrian shows are coming to World Equestrian Center (WEC). Organizers of the quarter horse events recently announced they will hold the shows at the Wilmington, Ohio facility, the largest indoor equestrian arena in the United States.
The Ohio Amateur Quarter Horse Association, a division of the Ohio Quarter Horse Association, sponsors the annual equestrian shows. Next year's shows are scheduled for July 13 – 25.
The motto of OAQHA, the first amateur association organized under the American Quarter Horse Association, is "Leading the Way!"
The OAQHA's The Buckeye Classic and The Little Buckeye provide a full show bill, cookout and team tournament, according to www.thebuckeyeclassic.com. Organizers aim to create a fun, family-friendly atmosphere for exhibitors and spectators.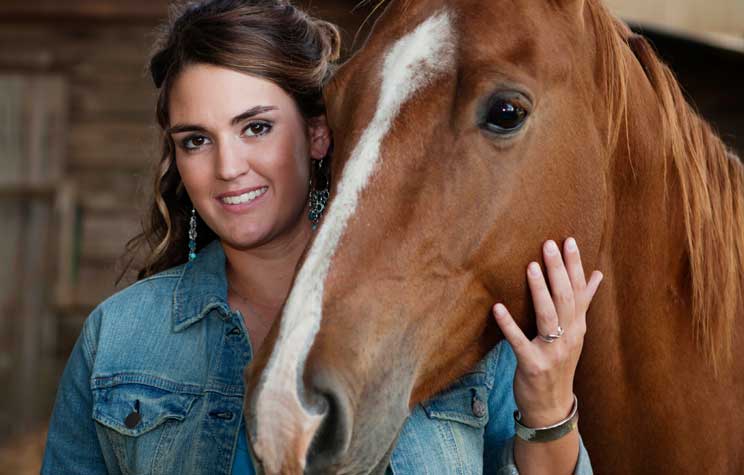 Equestrian Shows Help Charities
The OAQHA shows help raise money for charity causes, including Toys For Tots, Flying Horse Farms Camps, New Vocations Horse Adoption, its Annual Pancake Breakfast, its Scholarship Fund, its Annual Buckeye Classic Horse Show and its Member Appreciation Christmas Party.
OAQHA organizers state that they are continually seeking "all new ideas and opportunities" to help support worthy causes. Its stated mission is "to promote the American Quarter Horse, to improve and develop the capabilities of the amateur owner, both individually and through group participation, in the breeding, raising and exhibiting of the breed."
Incorporated as a not-for-profit organization in 1942, the Buckeye Western Horse Association was formed for "the purpose of conducting activities designed to promote, stimulate and further interest in Western-bred horses."
The BWHA's motto is: "To treat all our guests equally and as we would like to be treated."
The OAQHA and the BWHA combined in 2012 to establish The Buckeye Classic Horse Show, which was held at Eden Park Equestrian Center in Sunbury, Ohio. The goal of the partnership was to organize "a new premier Quarter Horse show in Ohio with the emphasis on the exhibitor and having fun while showing. The BWHA team is excited about this opportunity and the success it has had."
About WEC
WEC features three indoor arenas, two with makeup arenas, and two outdoor arenas with a shared makeup arena. The arena also has a new sound system, announcer stands at all arenas, paved parking lots, on-grounds restaurant, show offices, restrooms with showers for all patrons, commercial exhibitor space – inside and outside, and of course plenty of areas for horse exercising.
WEC is a complete, full-service show facility, designed and operated by a family who owns and shows horses.
Media Inquiries:
Dawn Martin
Assistant Manager
937-382-0985
Dawn.Martin@robertsarena.com