Golden Ocala Golf & Equestrian Club will be the Presenting Sponsor of the inaugural $50,000 World Equestrian Center Grand Prix slated for Saturday, October 29th. In addition to prize money, the winner of the $50,000 WEC Invitational will receive a Golden Ocala Golf & Equestrian Club National Membership.
The WEC Invitational Grand Prix concludes a week of 'AA' Hunter / Jumper competition during the WEC Invitational (October 26-30). The event coincides with the unveiling of WEC's new, state of the art 170' x 350' indoor arena and horse show complex which feature premiere footing, grandstand seating and a VIP mezzanine. Renowned American course designer Steve Stephens will set the track for the event.
In celebration of its 30th Anniversary, Golden Ocala is offering a special membership for equestrians in 2016. This exclusive 'National Membership' waives the club's initiation fee and gives equestrians the opportunity to take advantage of equestrian amenities, as well as access to golf, tennis, spa services, the fitness center and fabulous dining and hospitality, all for just $2,000.00 / per year. Only a select number of National Memberships are available this year and equestrians at the World Equestrian Center will be first in line to take advantage of this extraordinary offer.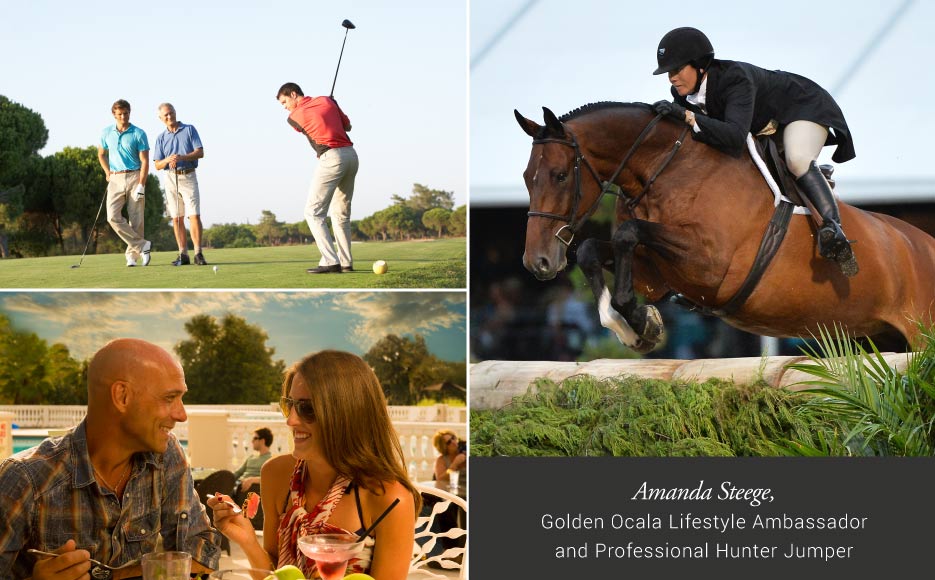 "We are delighted to support the World Equestrian Center in their quest for excellence in the equestrian industry," said Joe Donnelly, Golden Ocala General Manager. "We warmly welcome equestrians to explore Golden Ocala, and encourage them to join our many traditions and experience our standard of excellence."
For more information about Golden Ocala Golf & Equestrian Club and its exclusive National Membership offer, go to membership.goldenocala.com or call 800-251-7674.