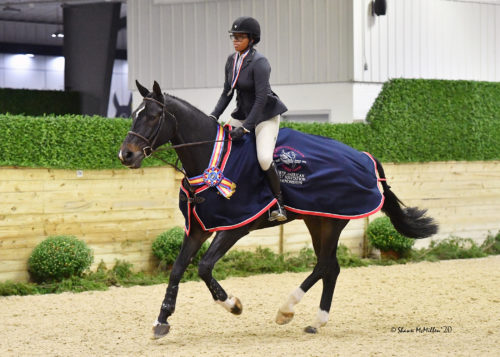 Newly-turned Amateur rider Jordan Allen found great success at Capital Challenge over the past week. Jordan rode to the win in the North American Adult Amateur Equitation Championship over the weekend aboard a new mount named Coltrane, then returned to the show ring yesterday to take fantastic placings in the Amateur Owner Hunters aboard her beloved Barbizon. Known for her hard work and dedication both in and out of the barn, the determined young rider has become an inspiration. Jordan took time out of her busy schedule this week to chat with us about her gratitude for Ashland Farms, her passion for riding and her memorable Capital Challenge experience.
WEC: Tell us about yourself.
Jordan: I'm from West Bloomfield, Michigan, but it feels like I haven't been home in years. I am 19 years old and I go to the University of South Carolina. I'm on the equestrian team there, but I did opt out of this semester due to COVID concerns. It's a really crazy time to be in college. I'm doing classes online for the next couple of months. I ride with Ken and Emily Smith at Ashland Farm. They split their time between Lexington, Kentucky, and Wellington, Florida, but we're currently based in Lexington. We are going to finish out the fall season there, then go to Wellington.
WEC: What do you show in?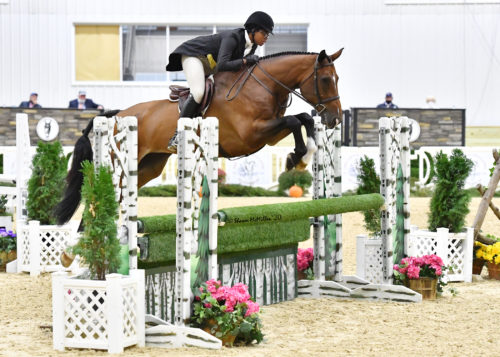 Jordan: I aged out of the juniors last year, so I currently have one horse that I am doing in the Amateur Owner Hunters, and it has been the most fun. I was the luckiest kid in the world that I had the most incredible horses to show as a junior. I was showing around eight horses per week, so it's kind of nice to have just one to focus my time on now. He's a really good boy and we had a really fun summer, so it's exciting to have him. I did the Adult Equitation last weekend on a new horse that we have, and I do that here and there, but I would say that the hunters have always been my favorite.
WEC: Tell us about some memorable horses that you've owned or ridden.
Jordan: One definitely stands out, the greatest horse in the world Cassini. He was my equitation horse toward the end of last year. Ashland Farms owns him and he is the greatest horse in the entire world. From the stall to the ring, he is just the best horse. He's super competitive and he made me a better rider. I always felt lucky to ride him. He actually jumped the huge grands prix and he's been pretty much everywhere, he's way better traveled than I am. Because of that, the equitation is super easy for him. He's my favorite horse in the entire world.
I have had a lot of horses that were very special to be, but none that I've owned. When I was younger I rode this horse named Abaddon and he taught me to really love the hunters. I rode some of the best junior hunters last year including Liz Reily's Small Occasion, and Brady Mitchell's Kind of Blue, Rainer and Cassario 8.
WEC: Tell us about your current horse.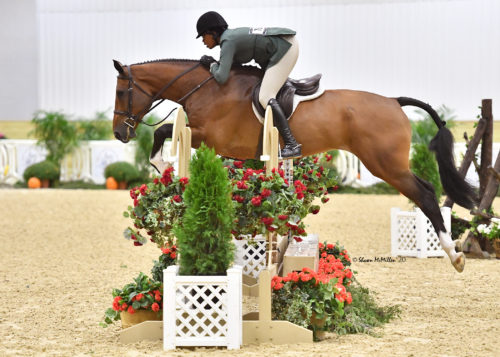 Jordan: His name is Barbizon. He's so cute. He's eight years old now. I got him at the beginning of Wellington, but I was in college so I didn't show him a ton there. I have gotten to show him a bit at the beginning of this summer. I've had a ton of fun showing him. He's such a good boy and he jumps awesome. It's nice to really get to focus on him and grow together as horse and rider.
WEC: What is his personality like?
Jordan: He is a goofster. He's the weirdo of the barn. He really wants to win and he's a good horse, but personality wise he's a little weirdo.
WEC: How was Capital Challenge for you?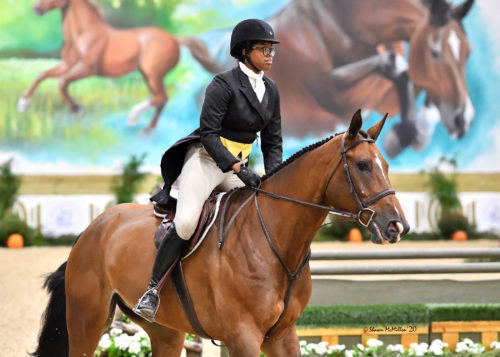 Jordan: Capital Challenge has always been one of my favorite shows. They make it so special. I don't know if it's the prizes, the presentations or what exactly makes it that way, but it feels so special. The show is always the best kickoff to indoors. It helps you get your head in the game. It's just the best way to start off the fall season. I wouldn't miss it for the world.
This week at WEC has been the best. I haven't been here in years. We've been staying across the street in a Home Away from Home and it's been awesome. They're so clean and the beds are comfortable. The facility – don't even get me started. You can get a massage here! It's unbelievable, it's a town in and of itself. I don't think I've left the showgrounds once and I haven't felt like I needed to. The footing is impeccable, the jumps are amazing, the number of rings available is really nice – even down to the stabling and the mats in the stalls. I'm so impressed.
WEC: You've had a great show, tell us about your classes.
Jordan: Last week I did the North American Adult Amateur Equitation Championship on a horse called Coltrane. He was really good. He's kind of schooled in the equitation, so it was fun to do that class on him. I was Champion in the Adult Equitation, too. It is my first year competing as an amateur, so I'm really excited that it went well. It felt really special. I also placed 4th on Barbizon in the Amateur Owner Hunter 18-35 Handy Stake 3'6″.
WEC: You've been featured in some USEF articles recently, what has that been like?
Jordan: It's really exciting. Social media and technology have become so important and it's exciting to get to utilize those platforms. I feel luck to have done so many things through that and to have worked with USEF and Chronicle of the Horse. I love life and I want to show how much gratitude I have for getting to do what I do. I was a working student when I was a junior and that really shaped my riding. Even if one kid gets inspiration from my story, I think that is amazing.
Jordan also added:
I am so grateful for Ashland Farms and my parents. I'm also thankful that, with everything going on, we are still getting to show, especially in a place as nice as this. Some people still aren't able to leave their houses. I think it's important for people to remember that there is still a pandemic going on. A lot of people are living their life like everything is normal, and unfortunately it's not yet. I hope that things return to normal soon, but I am thankful that there is some sense of normalcy with still getting to show at Capital Challenge.
Photo courtesy of Shawn McMillen Photography.