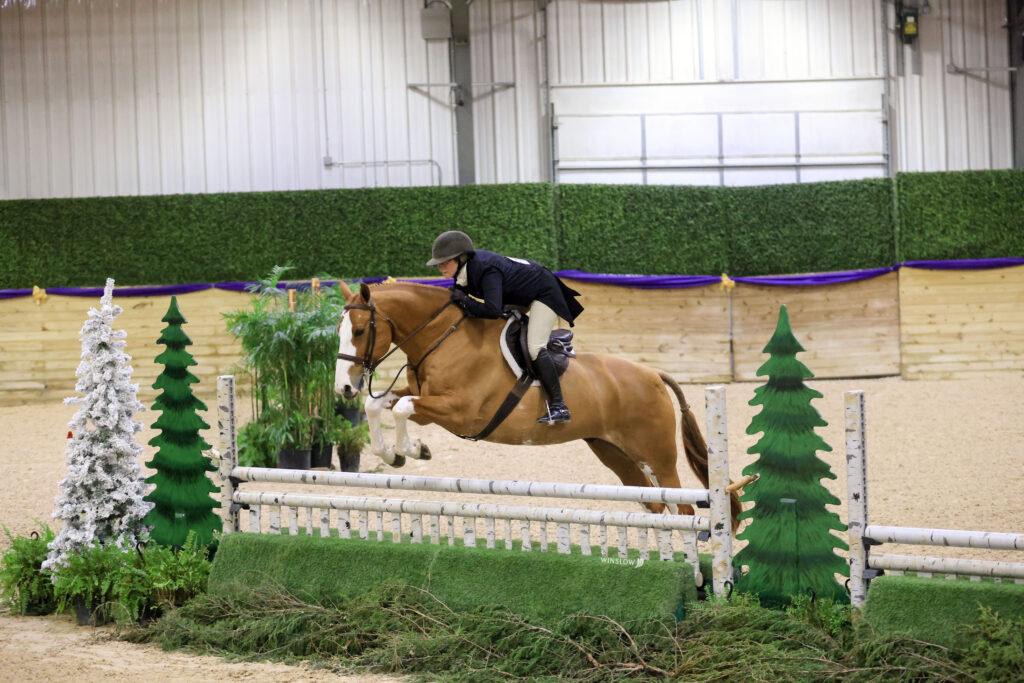 Wilmington, OHIO – The first Derby Friday of the 2022 WEC Winter in the Midwest kicked off today with over forty fabulous hunters taking to the R+L Arena, all vying for a big win during World Champion Hunter Rider (WCHR) week competition.
Keith Bollette designed the tracks for the $10,000 USHJA National Hunter Derby 3′ Open and $10,000 USHJA National Hunter Derby 3′ Non-Pro classes which featured stunning natural obstacles and forward lines that allowed riders to show off their horse's athletic abilities and jumping style. This afternoon's $10,000 USHJA National Hunter Derby 3′ Open saw twenty competitive horse-and-rider combinations and scores soaring into the 90s.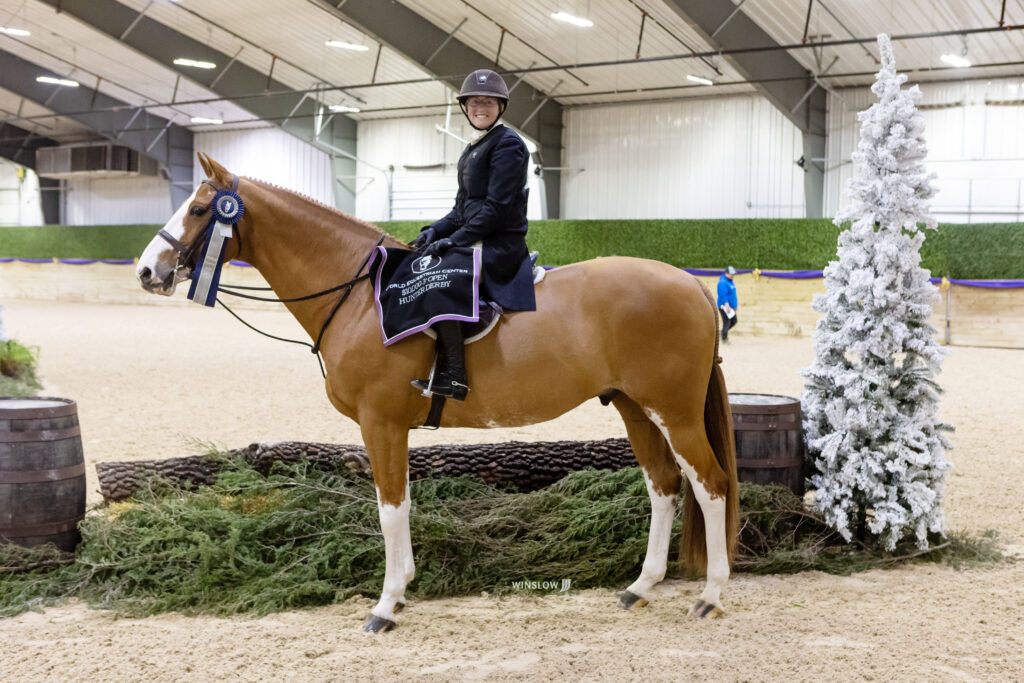 Kelsey Epperson and Lashier Properties LLC's Didgereedoo VDL (Zavall VDL x Pheminka) rose to victory, negotiating two beautiful rounds which earned them a pair of excellent scores. Epperson and the 13-year-old Dutch Warmblood performed beautifully, jumping all three high options to earn a score of 90.
Epperson liked how the track rode and wanted to make sure all four of her entries had a fair advantage, "It can be nerve-wracking to ride several horses in the same class because you want to do best by each of the owners. Today was no exception, but things went well and I loved how the course rode. I was able to get a quicker pace in a few places and that shook off my nerves and allowed me to focus. "
The pair then delivered a foot-perfect handy round, finished off with a trot fence to earn a score of 92, totaling 182 for a win.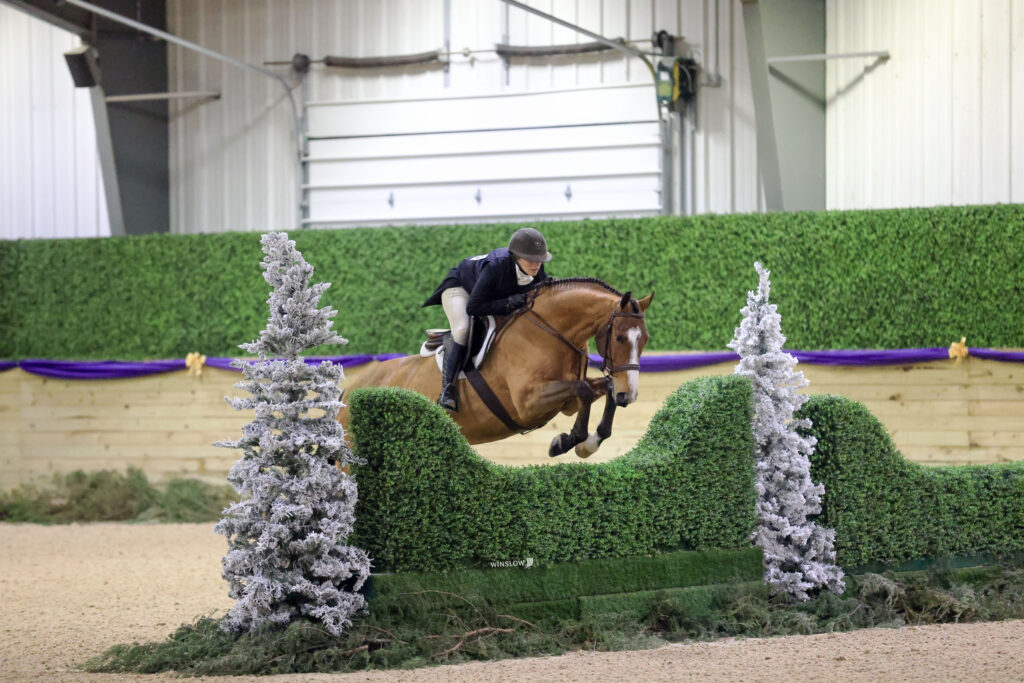 Another mount of Epperson's, Tulio, landed in the second-place spot in today's Open Derby. The seven-year-old Zangersheide gelding owned by LTJ & Company LLC completed two foot-perfect rounds, finishing just two points off of first place. The pair rode to a first-round score of 91 and a second-round score of 89.5 for a total score of 180.5 to ultimately take home second place honors.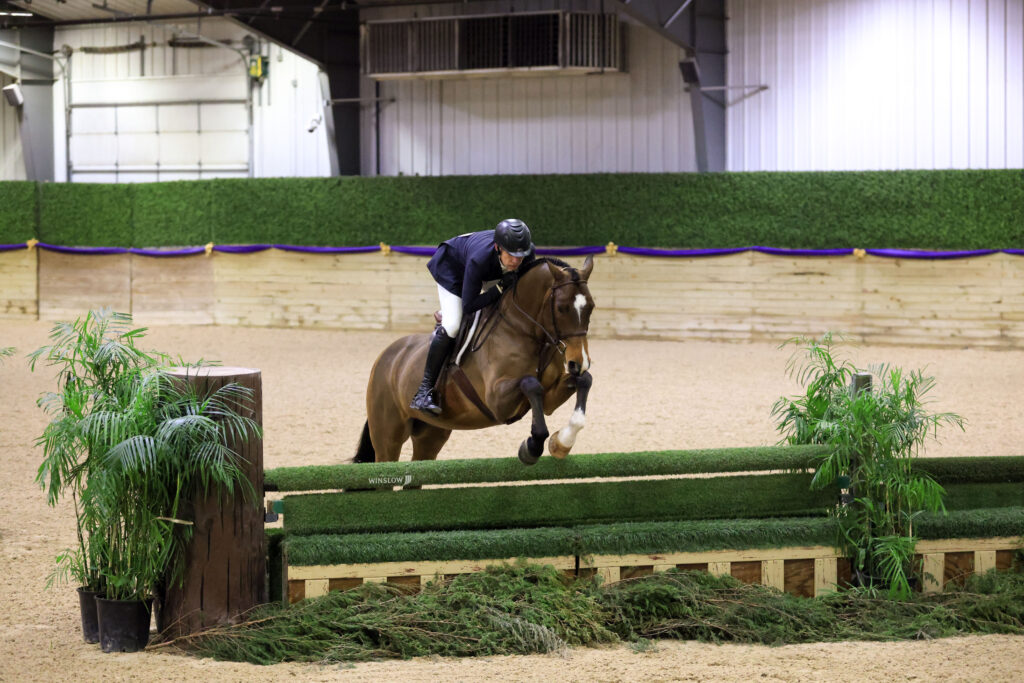 Jeff Gogul and Roaring Brook LLC's No Doubt rounded out the top three finishers. Gogul and the nine-year-old Holsteiner gelding were nearly flawless, executing two beautiful rounds that resulted in scores of 92 and 88, totaling 180 for the yellow ribbon.
$10,000 USHJA National Hunter Derby 3′ Open Results:
Didgereedoo VDL, Kelsey Epperson: 90 | 92 | 182
Tulio, Kelsey Epperson: 91 | 89.5 | 180.5
No Doubt, Jeff Gogul: 92 | 88 | 180
MTM Bentley, David Beisel: 83.5 | 89 | 172.5
Casiro, Kelsey Epperson: 82 | 90 | 172
Dalliance, Michaella T. Gerlacher: 83 | 85 | 168
Undercover, Christopher Coberley: 84.5 | 79 | 163.5
Charismatic, Mariano Posada: 82.5 | 80 | 162.5
Hip Hop, Jeff Gogul: 81 | 81 | 162
Corlando 49, Melissa P. Donnelly: 88 | 70 | 158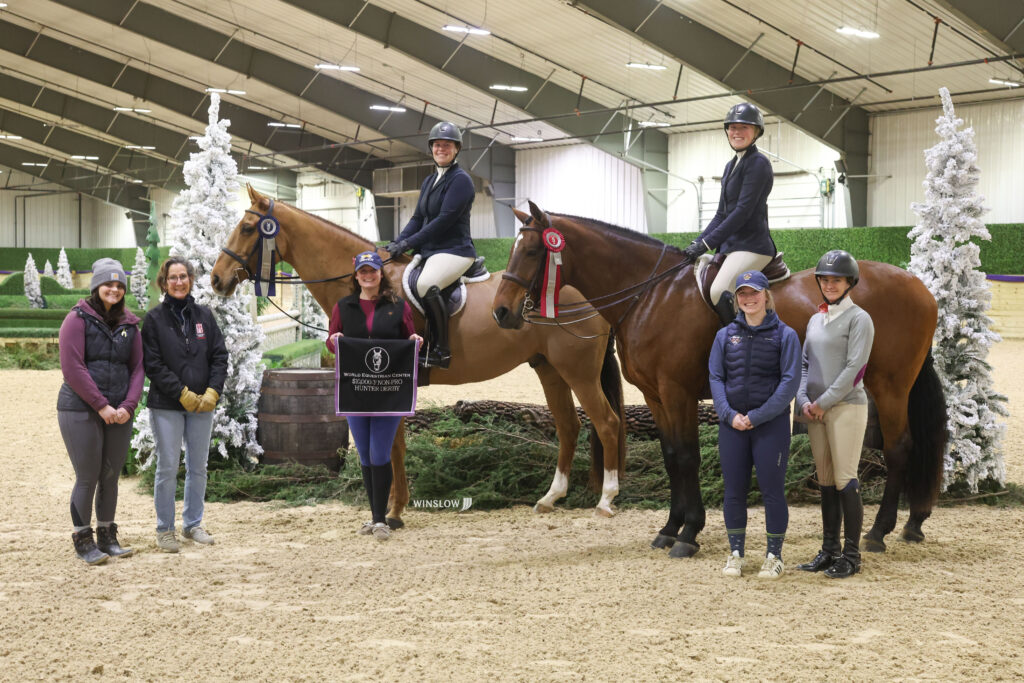 Twenty-one fanciful hunters took to the R+L arena for the $10,000 USHJA National Hunter Derby 3′ Non-Pro division. While there were many exceptional rounds, none could best the seasoned derby duo, Kiera Philpot and her own Red Roc (Roc USA x Rhea).
Philpot is a frequent visitor to the winner's circle at WEC Wilmington in the Non-Pro derby and never fails to impress the judges. Tonight's course was no different for the seasoned pair, who earned top scores of 87 and 81.5 and a total or 168.5 for the win.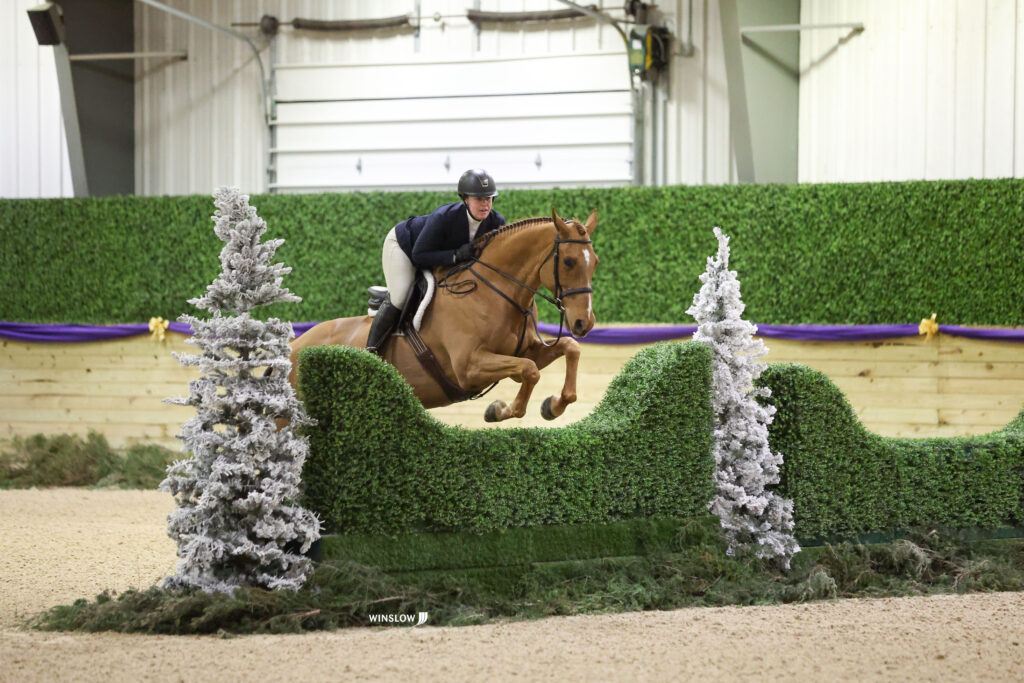 After the class, we chatted with Kiera about her horse and her strategy. "I've had Paddy for many years. I started him as an unbroke four-year-old and he is thirteen now. I brought him up myself, so securing wins like this is a feeling like no other. This course featured a lot of good turns and bending lines, which allowed us options. The class was just so fun and I dedicate this ride to my dear friend who had surgery today."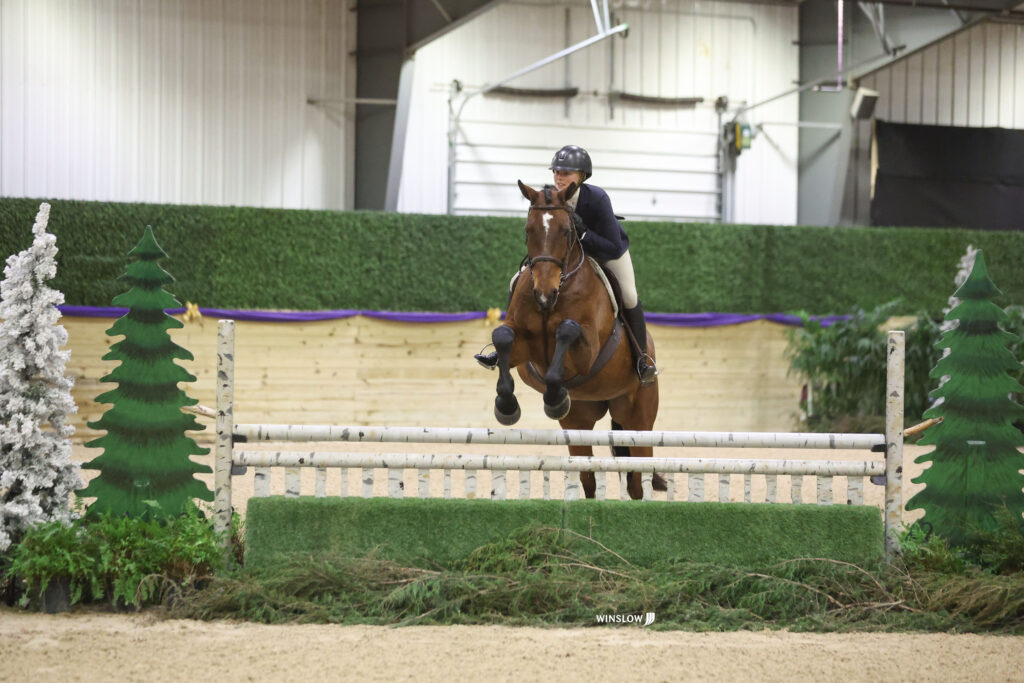 Claiming the second place spot was Elizabeth Becker and her own Cinda. Becker and the gorgeous bay mare finished the first round with a score of 81. They returned to the handy and delivered an awe-inspiring round to finish with a score of 87. This pair's two-round total was a score of 168 for the bright red ribbon.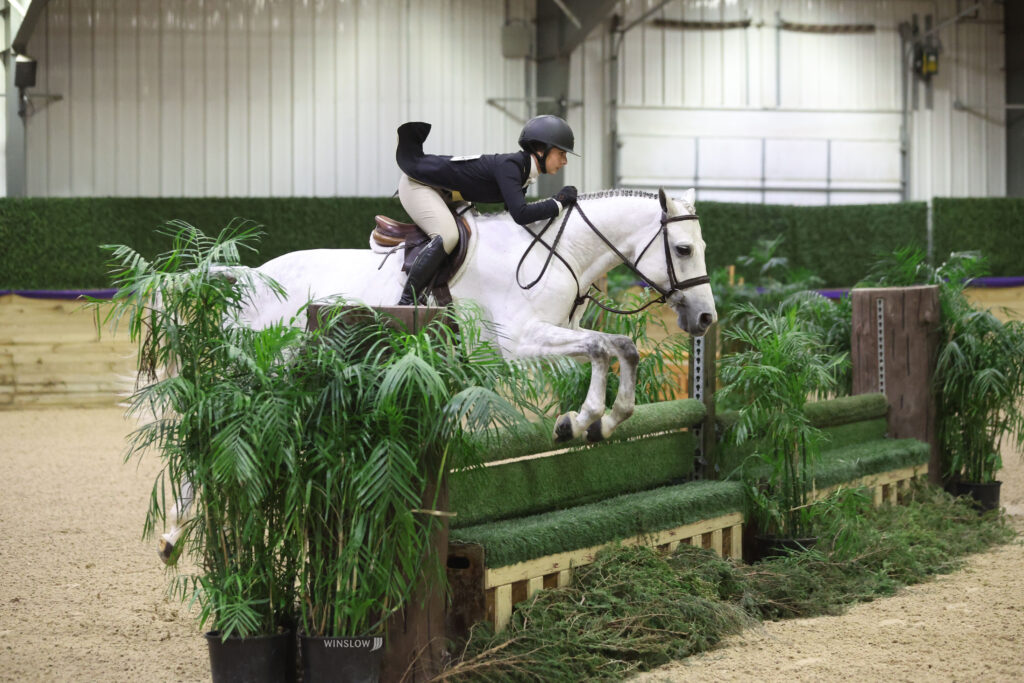 Rounding out the top three in tonight's non-pro derby was Sophia Keoleian and Ethereal. This team delivered smooth rounds and notched respectable scores of 88 and 79.75 for a total of 167.75, landing them in the third-place spot.
$10,000 USHJA National Hunter Derby 3′ Non-Pro Results:
Red Roc, Kiera Philpot: 87 | 81.5 | 168.5
Cinda, Elizabeth Becker: 81 | 87 | 168
Ethereal, Sophia Keoleian: 88 | 79.75 | 167.75
Full Count, Emma Paul: 79.5 | 88 | 167.5
Poetic, Ava Tzioufas: 80 | 81 | 161
Cotentin Des Roques, Autumn Bradbury: 84 | 76 | 160
Merlot, Sarah Demczuk: 78 | 81 | 159
Authentic, Hannah Jackson: 79 | 79.5 | 158.5
Celebration, Bianca Salituri: 76 | 79 | 155
Lady Illusion, Kristin N. Wozniak: 80 | 69 | 149
Photos courtesy of Winslow Photography