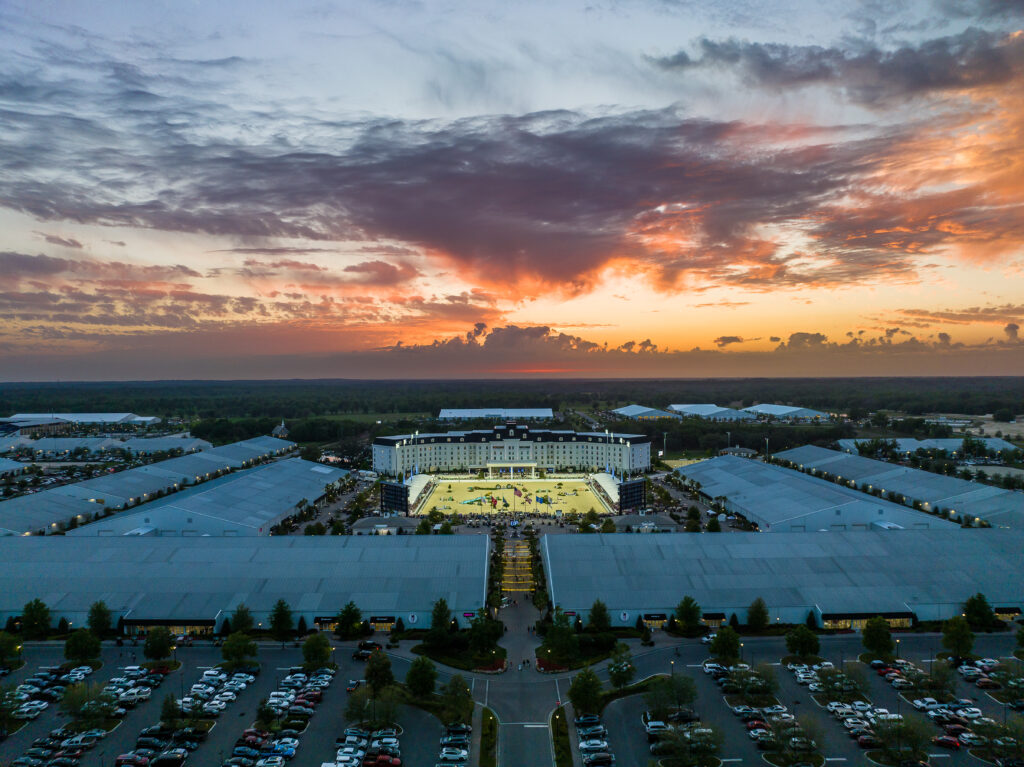 Ocala, FL – Entries and stall reservations are now open for the 2023 Ocala Summer Series featuring nine-weeks of elite hunter/jumper competition sanctioned by US Equestrian (USEF) from June 13 – August 13, 2023. In addition to the nine-weeks of the Premier Hunter/Level 6 Jumper competition, World Equestrian Center – Ocala is hosting four-weeks of Fédération Equestre International (FEI) CSI3* competition from June 13 – July 9, 2023.
World Equestrian Center – Ocala has assembled a team with decades of hunter/jumper competition experience including newly appointed Director of Equestrian Operations Christy Baxter who will work closely with TJ Campbell Competition Manager, Roy Coyle and Jon Garner as Sport Managers and Bobby Murphy as resident course designer to ensure the very best in equestrian sport for our valued exhibitors.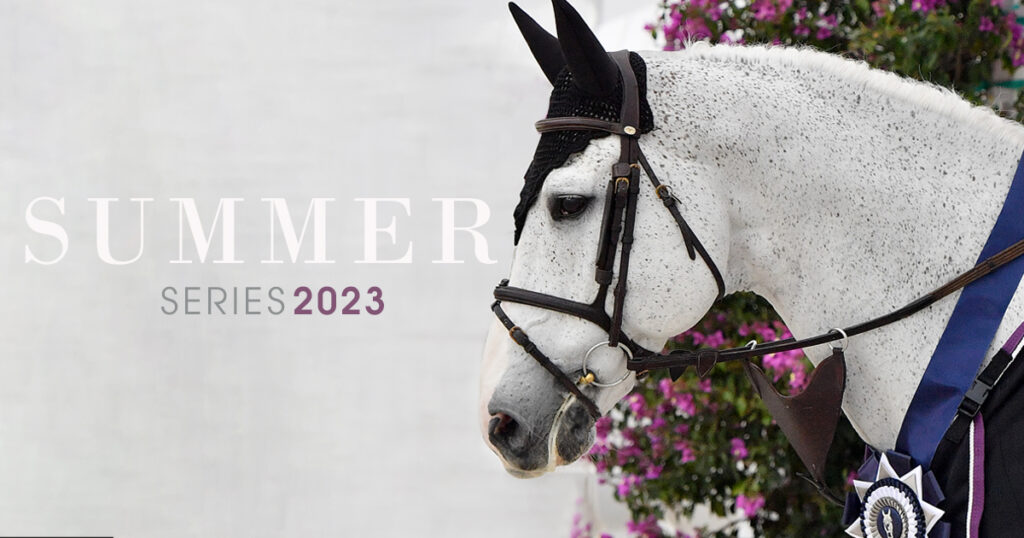 Place entries, reserve stalls and view the 2023 Ocala Summer Series Prize List on horseshowing.com or by clicking the button below.
Stabling
In appreciation for our exhibitors and acknowledgement of a successful winter circuit and current economic challenges, World Equestrian Center – Ocala has waived stall deposits. Stalls can be reserved through horseshowing.com.
Accommodations
Exhibitors should make your reservations now at our elegant Equestrian Hotel, with 248 stylishly appointed rooms, restaurants, luxury shopping and day spa.
Choose to reserve a charming Home Away from Home unit, or an RV space in our conveniently located park which includes a General Store, Starbucks and laundry facilities, just steps away.
Advertising and Sponsorship
For corporate advertising and sponsorship opportunities, please contact Jim Wolf at jwolf@wolfsportsgroup.com.
Vendors
For vendor opportunities, please fill out the vendor application form by clicking here.
About World Equestrian Center
World Equestrian Center features two premier equestrian and multidisciplinary venues in Ocala, Florida, and Wilmington, Ohio.
These exclusive facilities comprise state-of-the-art arenas, expansive stadiums, versatile outdoor space, sporting fields and well-appointed exposition centers. An abundance of lodging optionsand luxury accommodations are conveniently located on-site, along with shopping and dining throughout each property.
Dedicated to offering great sport and good fun in a family-friendly environment, World Equestrian Center promises an unparalleled experience for exhibitors, spectators, vendors, sponsors and retailers built on three core values: Quality. Class. Distinction.
Media Contact
Candace FitzGerald
candace.fitzgerald@wec.net