FOR IMMEDIATE RELEASE
NCEA Communications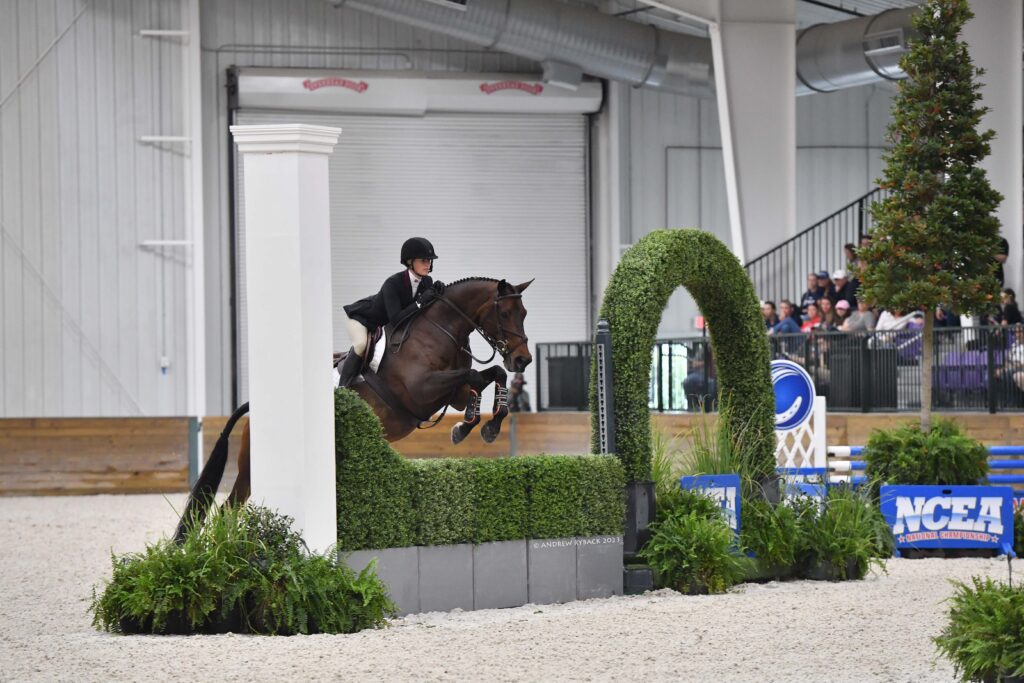 WACO, Texas – Twelve teams are preparing for the biggest stage of the year as the 2023 NCEA National Championship is just three days away. The 2023 National Championship is set for April 13-15 in Ocala, Fla. at the World Equestrian Center.
SMU earned the No. 1 seed after finishing the season on top with a 10-1 record. Coming at No. 2 is SEC Champion Auburn (11-2, 5-1 SEC). The Big 12 Champion, Oklahoma State (8-4, 4-2 Big 12), comes in at No. 3 and the Big 12 runner-up TCU (12-3, 4-2 Big 12) claims the No. 4 seed. The Texas A&M Aggies (9-6, 4-3 SEC) earned the No. 5 seed and the Georgia Bulldogs (6-8, 2-4 SEC) the No. 6 seed. Rounding out the final spots are No. 7 seed South Carolina (5-8, 1-5 SEC) and No. 8 seed Baylor (6-9, 2-4 Big 12).
ECAC Single Discipline Champion Sweet Briar (9-2, 7-1 ECAC) earned the No. 1 seed. Coming in at the No. 2 spot is runner-up Lynchburg (8-5, 5-1 ECAC). The bottom two spots are taken by nationals newcomers with Bridgewater College (3-7, 2-4 ECAC) as the No. 3 seed and Sacred Heart (2-4, 1-3 ECAC) as No. 4.
National Championship Seeding – Dual Discipline
1. SMU
2. Auburn
3. Oklahoma State
4. TCU
5. Texas A&M
6. Georgia
7. South Carolina
8. Baylor
National Championship Seeding – Single Discipline
1. Sweet Briar
2. Lynchburg
3. Bridgewater College
4. Sacred Heart
Tournament Central Page
Fans can find all things nationals, including live scoring links, live stream link, schedule of events and results, on the tournament central page.
Live Stream and Scoring
Fans can follow the entire competition on the live stream produced by Horse & Country TV. Fans can also follow live scoring for up-to-date scores.
Silent Auction
The 2023 NCEA Silent Auction is open April 5-16 with items for all fans. There will also be items on display in vendor alley at the championship. You don't want to miss out!